My friends who aren't bloggers seem fascinated by the concept of "internet friends". I mean, I can see where the situation seems a bit absurd, but these days people meet their spouses on the internet so I really don't get what the big deal is.
That being said, there's definitely a bit of mystery (and occasional risk) in developing friendships on the internet. This certainly holds true when it comes to meeting other bloggers. And while I firmly believe that real, genuine friendships can be formed on the web, meeting face-to-face is still necessary to seal the deal.
So what's it really like to meet other bloggers? Let me tell you…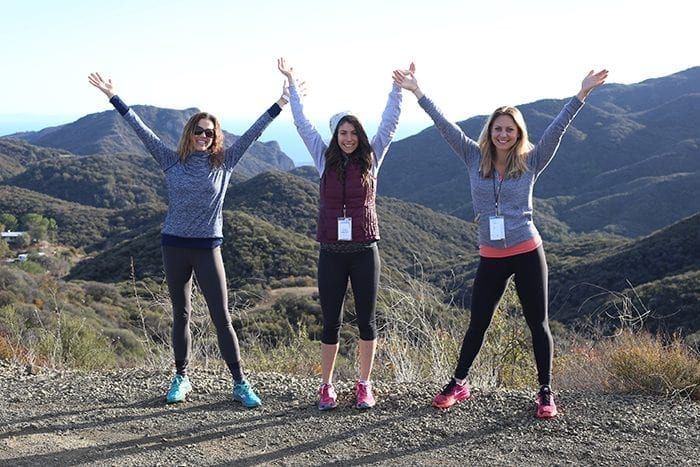 When I first started blogging and interacting with other bloggers, it felt like I discovered a whole new species of people. A species just like me. We liked to take pictures of our breakfasts to post them on social media, we shared intimate details of our lives on the internet and no one in our "real lives" understood why we wanted to spend our spare time working on our blogs. In many ways it felt like falling in love. And I fell hard and fast.
Before long I was spending a solid hour of my morning commenting on my "friends" blogs, commiserating with them over the whole weekend they spent meal prepping and sharing the same enthusiasm over the latest running shoe release. I had finally found my tribe.
I can't help but laugh when I think back on those days. Many of those "friendships" no longer exist in my life, either because the novelty of meeting someone on the internet wore off or because when we finally met in person we realized we had little in common besides our strange desire to share our lives publicly. But some of them remain and are unquestionably some of the best, if not better than relationships I've fostered in my "real" life.
Friends like Lee, whose shoulder I've cried on more times than I can count and whose friendship I wouldn't be able to breathe without (I'm not exaggerating).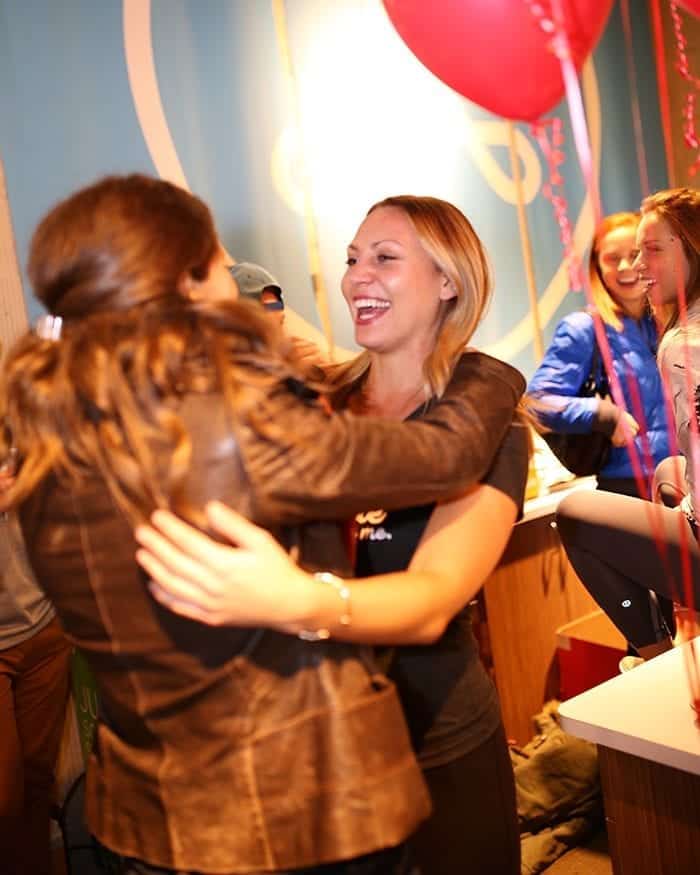 Friends like Lexi who without fail checks in weekly to ask how I'm doing, even though the girl has more things going on than Oprah.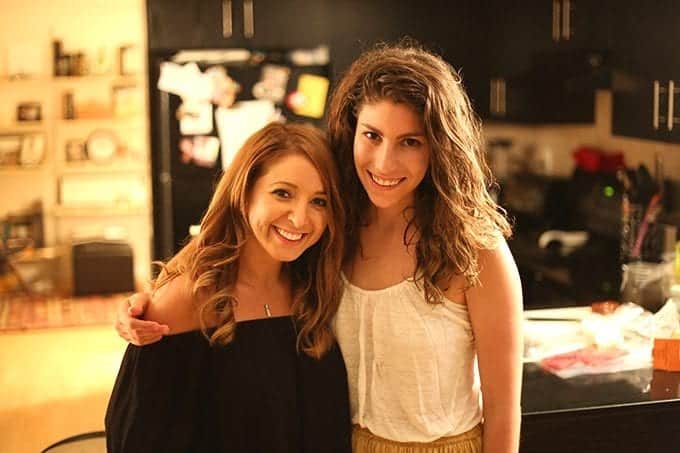 Friends like Cassie who inspires me with her insane self-awareness and perseverance. So glad I cyber-stalked you three years ago…
Friends like Nikky who single-handedly gave me the confidence to turn on the camera instead of hiding behind it.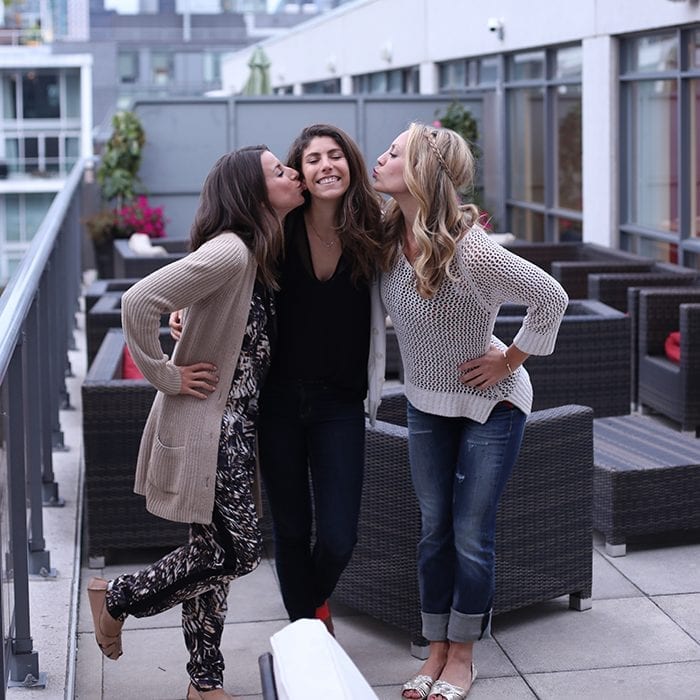 Friends like Sahar who not only has made me feel a little less alone in my insecurities, but also never fails to remind me how incredibly fortunate we are to have the lives we have.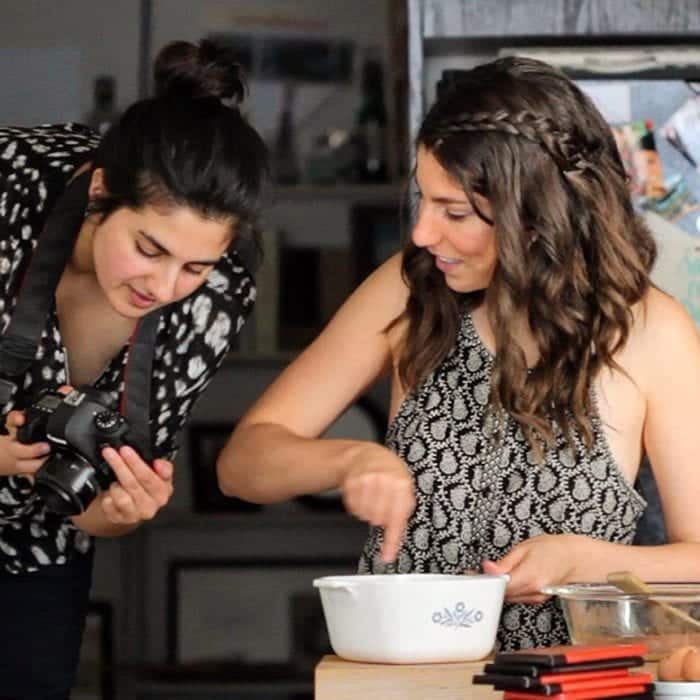 Or new friends like Christal who blindly agreed to spend 4 days straight with me, which turned into a 4 day hysterical eating fest of epic proportions. Hey…we we're eating for three 😉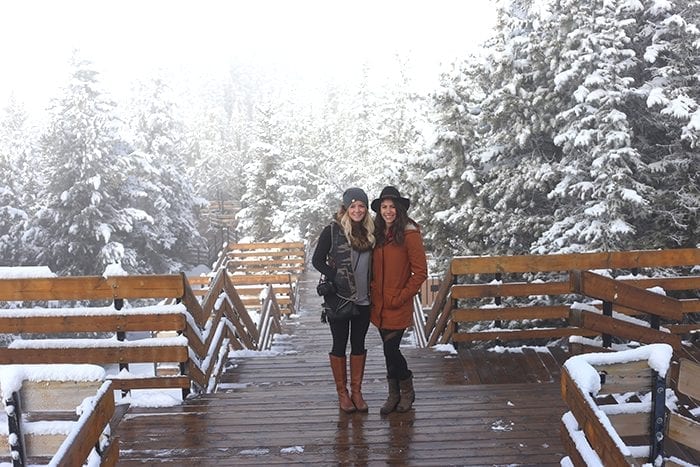 There are so many others that I wouldn't even know where to begin. Monique, Liz, Candace, Beverley, Katie, and so many others that I'm probably forgetting. These friendships are not fleeting. They have impacted my life in a bigger way than they probably realize and I'm grateful and honoured to call them my friends.
So what's it like to meet other bloggers? Well in many ways it's exactly like meeting people in your non-blogging life. Sometimes you jive, sometimes you don't. We may share some things in common but that isn't always a guarantee we'll be the best of friends, or friends at all. But sometimes, just sometimes, you meet a gem and even though you rarely live in the same place as them, you immediately begin stalking them on all forms of social media so they have no choice but to be your bestie.
Like most things in life, you're gonna swipe left a few times, but eventually you'll both swipe right…and suddenly, a friendship is born.
Have you ever met a friend on the internet? What are your thoughts on blogging friendships?
DON'T WANT TO MISS A LIFE UPDATE? Join the THM Community!
Join 10,000+ members of the THM Community to stay up to date on the latest life happenings and behind-the-scenes of The Healthy Maven!