Welcome to the 5th annual THM Business Update – 2018 edition! If you're unfamiliar with these, I recommend you check out some of the past year's posts: 2014 | 2015 | 2016 | 2017 Each year I recap some of the more monumental experiences here at The Healthy Maven and reflect on this past year.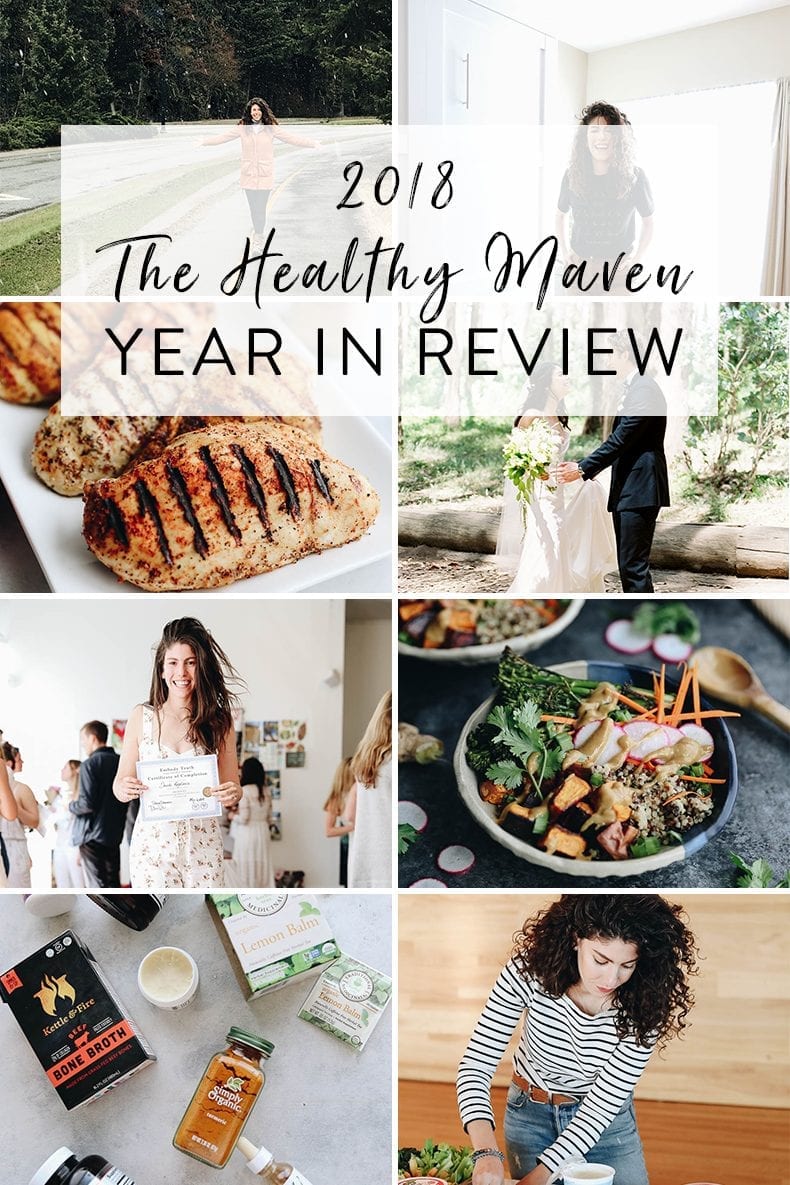 As I look back on past years each has had its own themes and really tell the story of how things have grown through every year of this blog. I do wish I had written one in my first year (2013) but the story is still pretty clear: every year looks different.
Most years I write a recap of the top posts on THM as well as a business review and this year it just feels right to incorporate the two. I think partially because this year has seen a real shift in the industry of blogging. For a long time, business and content felt like two opposites of an extreme but now the two are undeniably combined. There are people who want to grow up and do what I do for a living…how crazy is that?!
I'm not going to lie, as the industry of blogging has changed, so too have my thoughts on being a part of it. It's becoming increasingly difficult to remain authentic and run a business. Sometimes it feels like it's not particularly possible. The demands and standards from readers and from brands are higher and well, it isn't always easy to make everyone happy.
I can't say I have it all figured out, but 2018 was the year of learning how to manage it all. How to produce content I was proud of and write from the heart. But also how to meet the goals of my brands and pay my growing team. Because it's become clear to me that all of this can't be handled by one person.
I'm certainly not complaining. I feel incredibly privileged to do what I love, but I also hope to pull back the curtain on some of the things you don't see behind-the-scenes. If you want to hear more about this I encourage you to check out my podcast interview with Tanya Dyrdahl, my operations manager where we discuss what it's really like to run a blog.
2018 was also the year that I launched a new business. While, Camp Wellness is still in its newborn phase, it's been both humbling and exciting to kick off this new adventure. It's required me to step away from THM more than usual, which makes me even more grateful than ever to have a team that supports me.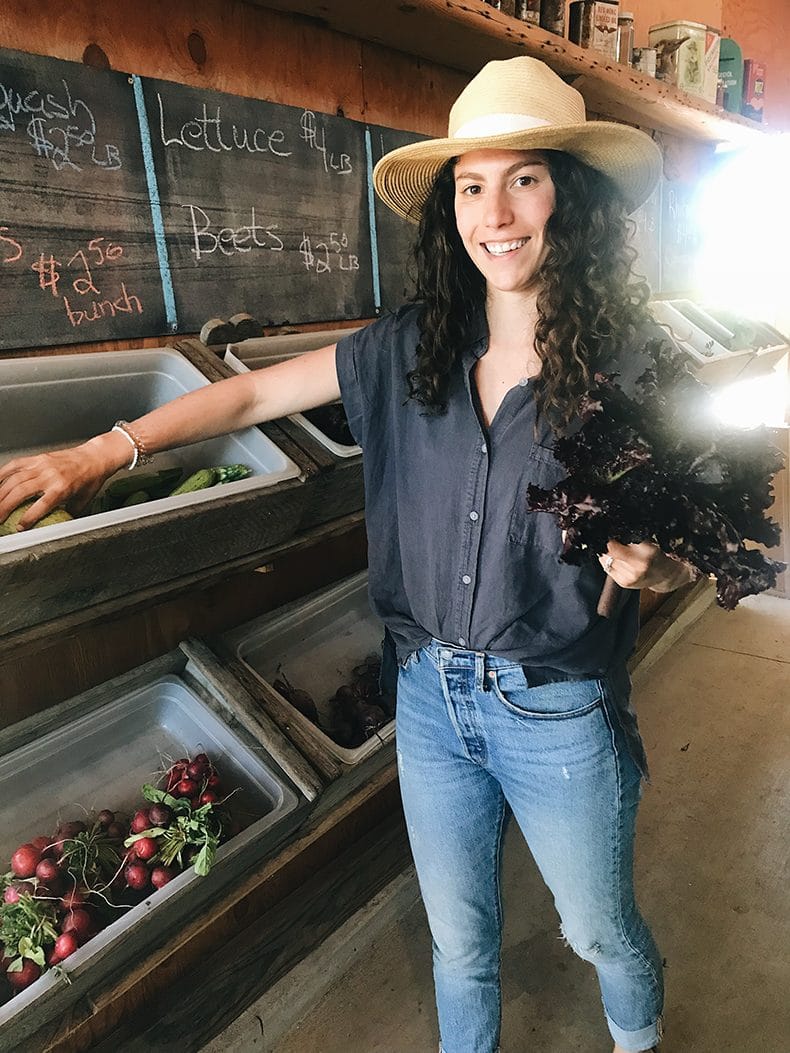 What I Learned From Running a Blogging Business in 2018
In past years I've broken down my recap into categories like social media, numbers, money, the team etc..and while many of these still apply, they're not so binary. My perspective around many of these topics have also shifted. I don't worry about numbers or money or if my social following is growing. I'm sure some of this is due to my own feelings of comfort around them but also because I've done a lot of self-development to not live in fear of them.
I invested more money into my business this year than any year before (just looked in my freshbooks and it's 90k woah) but also earned more than I ever have. Perhaps more importantly, I developed a more sustainable structure around my business so that I don't have to be working all.the.time. I was willing to invest more financially to get my deeply valued personal time back. This was a shift I never expected to happen.
I also stopped caring about numbers. Truly. When I look at my google analytics and social following they are lower than past years and/or growing at a nearly glacial speed BUT I also feel like my content and my voice is so much more encompassing of what I believe in and who I want to speak to, even if that audience is smaller than it used to be. As I get older I get less willing to play the social media game. I use it as a tool to promote my content and my work as well as connect to my audience and connect them to each other, but I'm not interested in investing emotionally in algorithms and other things I can't control. As the year draws to a close I'm embracing more of a #fuckhashtags attitude and posting because I have something to say rather than feeling like I should. I can't even tell you how good that feels.
I'm also watching an industry as a whole shift. As I mentioned, the fact that blogging is an industry in and of itself is mind blowing. It's been nice to not have to explain what I do and my business model to every person I encounter, but it's also incredibly strange to meet people who want to "grow up" and do what I do. It also means there's players who didn't get into this purely out of passion and turning a hobby into a business. On top of that, the sponsorship game is getting kind of crazy. Every other email I get is from another company that connects "influencers" to brands. This is a big industry and the money being thrown out there can be overwhelming. Along with everyone else I'm trying to figure out how to remain a part of it while also staying true to myself. Work in progress…
The shifts aren't just with the industry as a whole. While I certainly encourage anyone to start a blog, I will admit it's much harder these days than it was in the past. I have over 1000 blog posts under my belt. Not only is that a lot of experience, but it's also a huge web footprint. Anyone just getting started is going to have a lot of catching up to do. Additionally I'm watching as THM and many other bloggers I follow branch into other areas. I haven't "just been a blog" for many years now. I produce video (occasionally), I run a weekly podcast, I teach yoga, I throw events. THM is more than just a blog and it's more than just me. And TBH that's kind of how it is now in the industry.
I've learned a lot about running a blogging business but also just about business in general this year.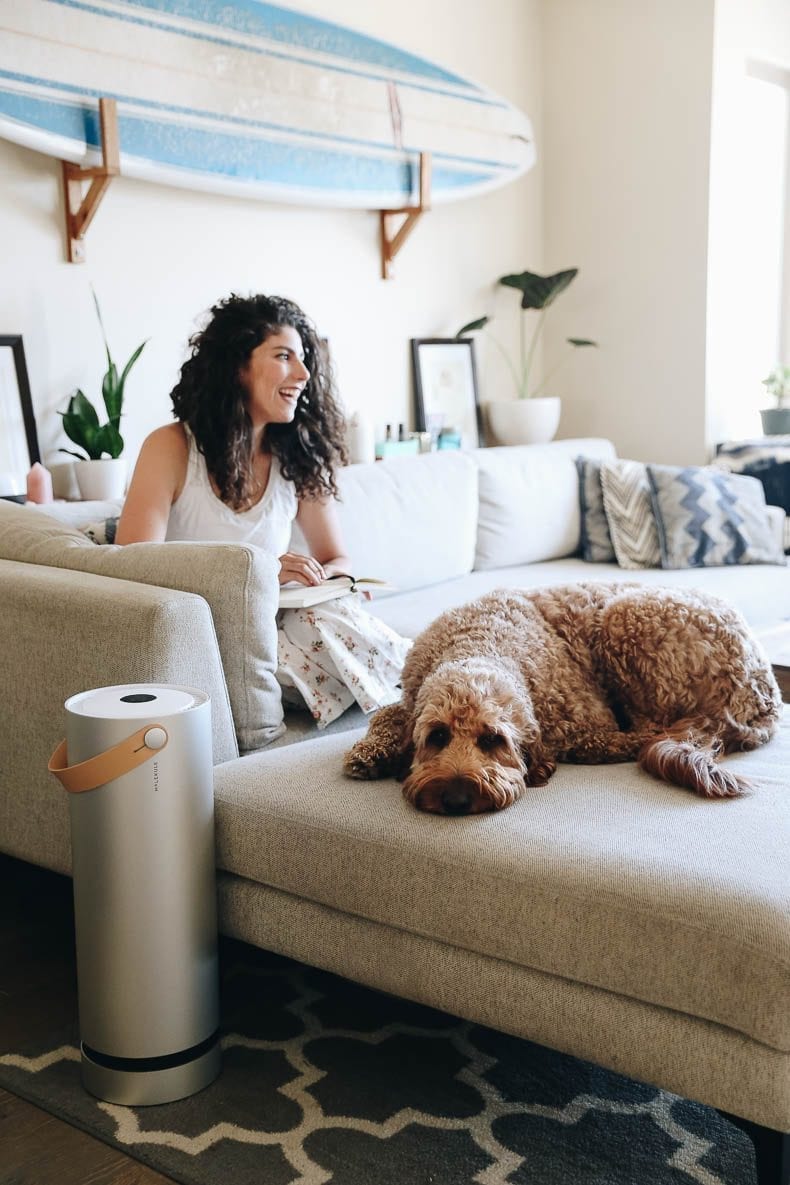 What's Coming Up in 2019
I talked about this in my most recent solo podcast episode but there are definitely some changes coming in 2019. While, THM certainly isn't going anywhere, I can't pretend like I haven't grown out of this space in some ways. I've found myself better able to share my thoughts over on the podcast and have found deep fulfillment in the events and space we are creating through Camp Wellness. I feel less inclined to be here consistently 3 times a week and I get the sense you might be right there with me (feel free to comment below if you agree/disagree!).
I'm also just older and learning my own boundaries when it comes to what to share and what to keep private. In many ways I've grown up with the blog. I've shared SO much of myself through the past 6 years and while I have no regrets I have found myself wanting to live more and share less. It's meant a lot of growing pains and learning new ways to connect you guys without feeling like I'm giving my entire being away. And well, the pressure to share has only increased as our platforms have basically opened up our day-to-day living for public viewing.
So what's coming up in 2019? More sharing from the heart when it feels right. Possibly here, likely on the podcast. But more than anything I'm just letting my intuition guide me. For the first time in my life I don't have a plan. I'm letting go of my 3x a week schedule and just seeing what grows from that. My attention will also be split evenly between THM and Camp Wellness. Some of this means Team Maven taking over things here – which is probably for the best given that Jess has made THM 10 times more delicious! – but it also means I will be less active here and more active on Camp Wellness. I feel deeply connected to my mission of helping women identify their passions and connect with each other and I'm committed to seeing how that evolves, even if it means stepping away from here.
My gut tells me that it's time to stop putting so much pressure on myself. To let go of the schedule, the pressure to share everything and just trust that everything will unfold as it should. Does this scare me? Hell yeah. But 6 years ago I could never have told you that I'd be sitting here writing this post so clearly the universe has plans for me that I will never understand or be able to envision. So I'm just buckling up and getting ready for the ride. I have a feeling it's going to be a good one…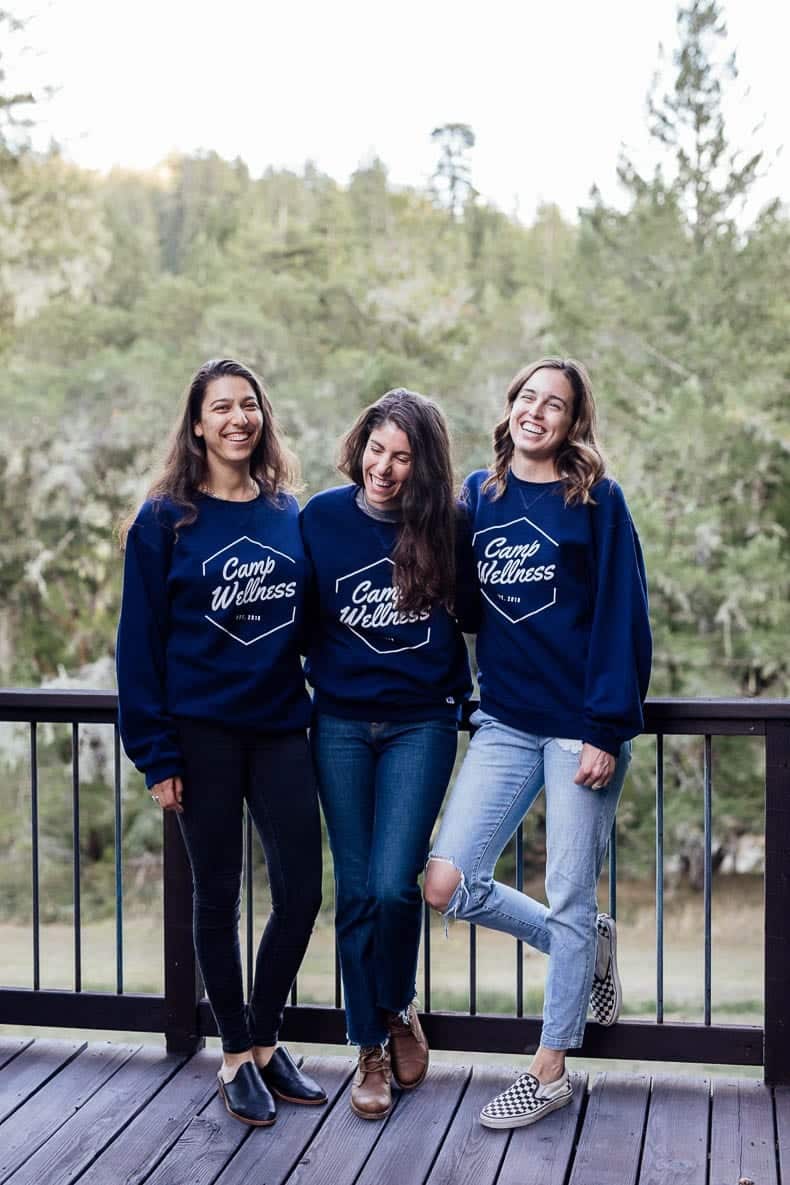 My Favorite Posts of 2018
As always I want to highlight some of my favorite posts as well as some of your favorite posts this year. I'm mentioned the top recipes in this post so these are just wellness/lifestyle/travel posts 🙂
What My Curly Hair Taught Me About Self-Love
Vancouver/Whistler Travel Guide
How To Survive Shingles (and not go totally crazy!)
Is Blogging Dead?
Does Organic Really Matter?
Here's The Truth: College Was Not the Best Four Years of My Life
What I Learned from Yoga Teacher Training
The Wedding Series!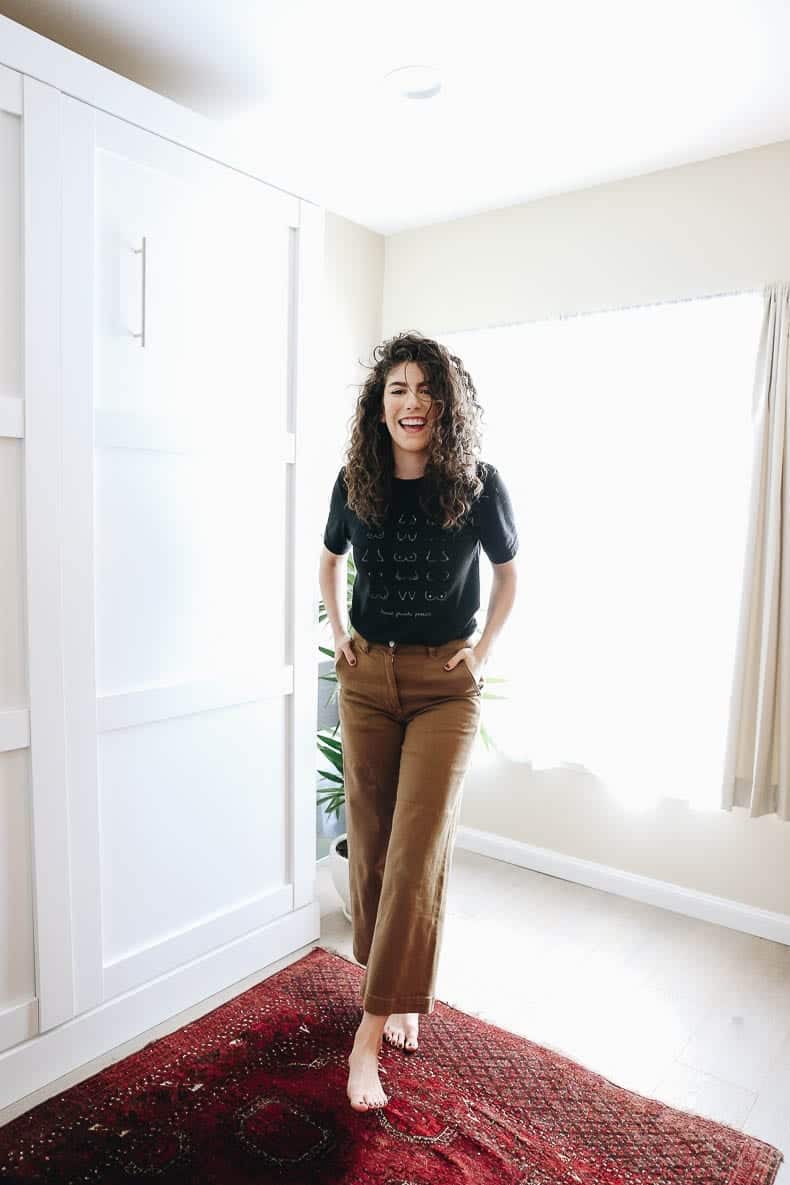 This is the last and final post of the year! I'll be back in the new year I'm just not sure when. I'll also be off social media for the next two weeks. Perhaps I can inspire you to take a tech detox with me? I'll be deleting all social media apps and focusing on being present with my friends and family. I'll also be practicing my watercoloring and setting my 2019 intentions. I'm very excited for what's to come.
As always, THANK YOU for everything! THM would not be what it is or what it has become without all of you. Your support means the world and I'm so so grateful for everyone I've connected with and have met through this platform. I hope you all have a wonderful holiday season and a happy new year! See you in 2019!
WANT MORE BUSINESS TIPS? Join the THM Community!
Join 10,000+ members of the THM Community to get access to exclusive info about blogging, running a wellness business and how to be your own boss.