An honest and unsponsored review of Each and Every Deodorant including ingredients, application and how long lasting the product is. Updated in January 2023.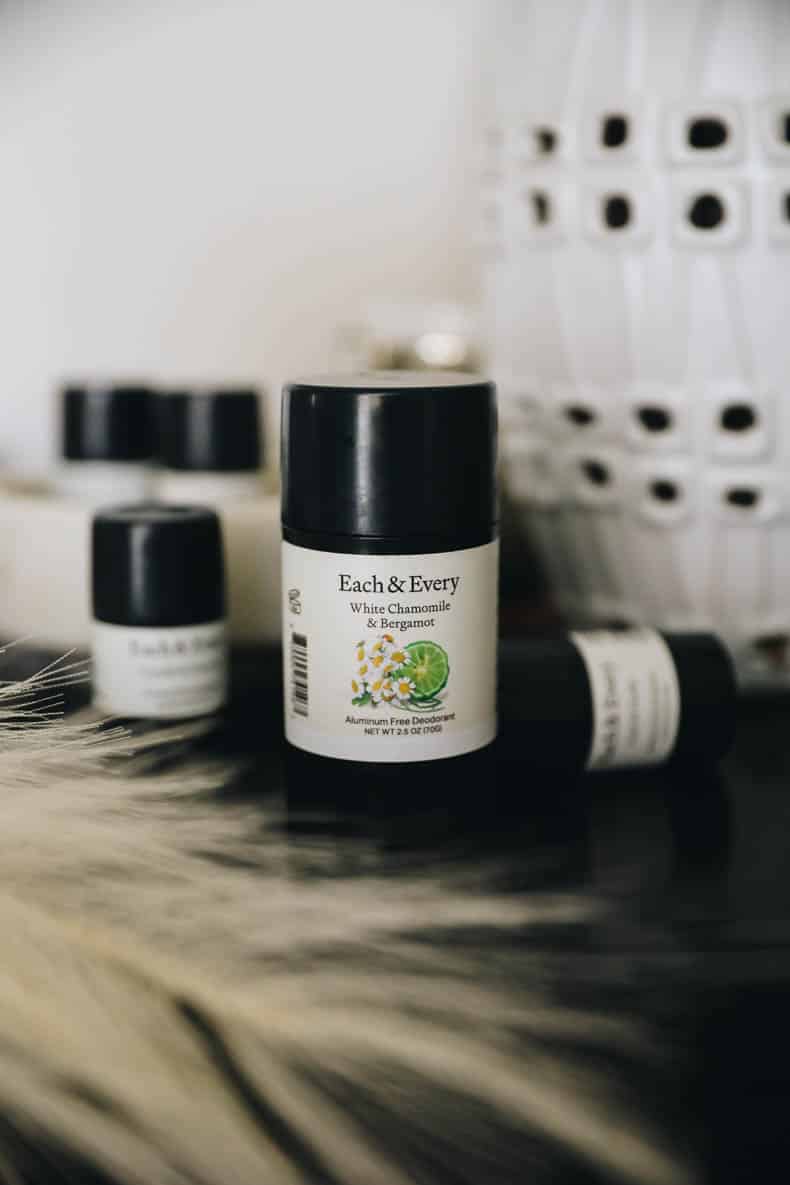 It's been years since I shared a natural deodorant review with you. After a falling out with a major clean deodorant brand due to questionable business decisions and overall moral ethics I was feeling disillusioned with many of the brands out there and mostly just stopped caring.
I spent years trying to find the perfect brand (which I eventually found) and in the process collected a ton of different deodorants that I figured I'd just circle back to until I found a brand I liked again.
I was both cool with smelling bad and was pregnant, which didn't feel like the right time to be judging a deodorant. But now that my hormones seem to have *somewhat* leveled out, it felt like I'd entered safe territory to test out deodorants again.
Today's post is all about Each and Every Deodorant and my personal Each and Every Deodorant review.
Let's get into it…
Who Founded Each and Every Deodorant?
Each and Every was founded in 2017 but Mikah Coffindaffer and Lauren Lovelady. Coffindaffer and Lovelady were working in the beauty space and were frustrated with the selection of deodorants available. They wanted a product that was safe and effective with full ingredient transparency. When they couldn't find one on the market they decided to create their own.
Ingredients in Each and Every Deodorant
Each and Every deodorant contains a list of very simple ingredients that are made without any harmful chemicals or synthetic fragrances:
Coconut oil – this helps the deodorant glide on without any friction
Tapioca starch – a natural antiperspirant, tapioca starch helps to absorb moisture
Sea salt – both Dead Sea Salt + piroctone olamine which help to neutralize odor
Ozokerite – gives the deodorant structure so it holds together
Essential oils – various scents.
Their products are 100% aluminum and parabens-free, vegan and EWG certified. They also offer an fragrance-free unscented version for sensitive skin.
Where can I Buy Each and Every Deodorant?
Each and Every Deodorant is available online from their website. You can order deodorants individually or in sets.
I ordered the 10-pack travel set (a year's worth of mini deodorants) to find the scents I prefer. But you can also order 3-packs are your favorite full-size deodorants or order on a subscription basis to save a little bit of money.
You can also purchase Each & Every on Amazon.
Does Each and Every Deodorant Work?
In my honest opinion, yes. Each and Every Deodorant does work.
I will say that I am neither a very sweaty person nor do I engage in very sweaty workouts so a natural deodorant that is not an antiperspirant works for me and my lifestyle. If I find myself extra sweaty I would just reapply but honestly, that rarely happens. I can usually just apply once in the morning and I'm good for the day.
One of the things I love most about Each and Every deodorant is that it does not contain baking soda. While I have no issue with baking soda as an ingredient, I find I cannot apply baking soda-based deodorants immediately after shaving my underarm skin. It will almost immediately cause a reaction for me.
I would have to remember to shave the night before or else I couldn't apply deodorant that day. This is not a problem with Each and Every as it does not contain baking soda.
My personal favorite scents are Lavender Lemon deodorant, Cedar and Vanilla and the limited edition White Chamomile and Bergamot.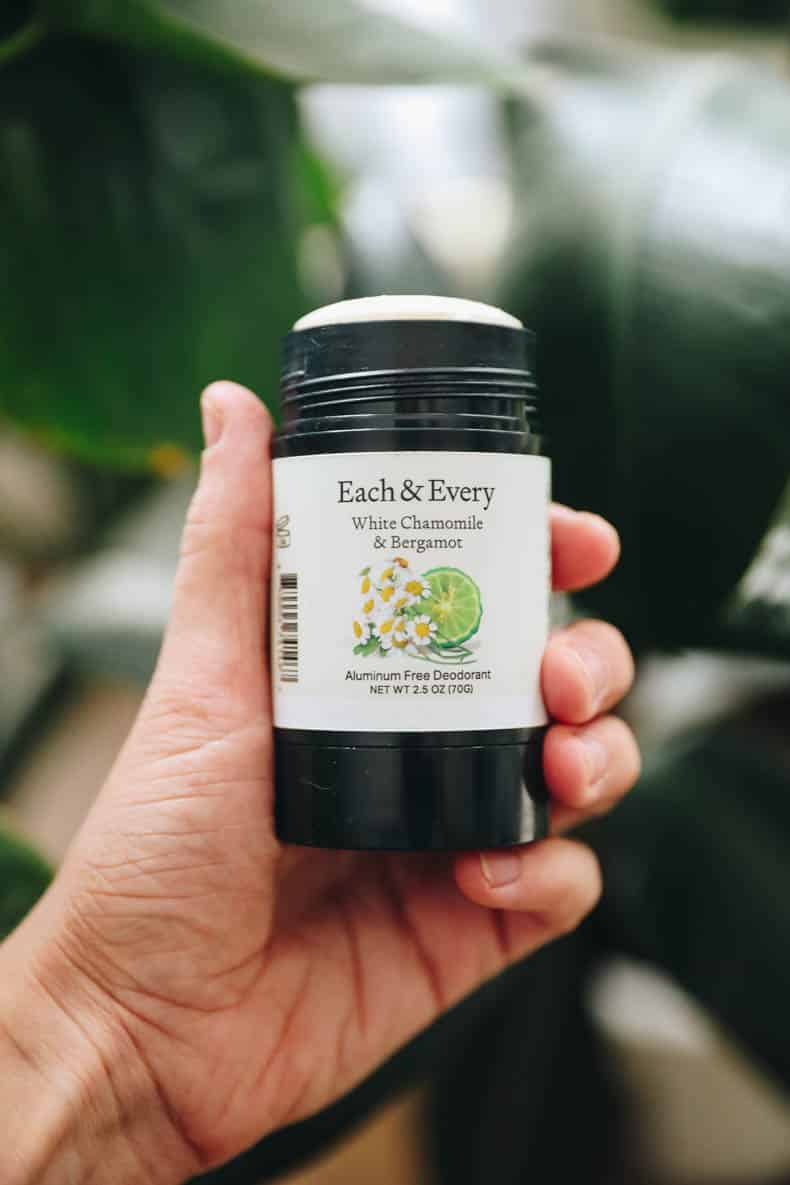 Is Each and Every Deodorant Pregnancy Safe?
Yes, all ingredients in Each and Every are both pregnancy safe and nursing safe. I know for some people you tend to sweat more during pregnancy and/or postpartum so you may need to reapply but you can do so safely.
Anecdotally, I actually sweat less during pregnancy and generally was less smelly so I never found I had to reapply. Early postpartum was a different story…I'm not sure that any deodorant would have held up during that phase.
Does Each and Every Deodorant Stain Clothes?
In my experience, no it doesn't. Some people seem to think it does but I have not noticed it staining any of my clothes. In fact the only deodorant that ever stained my clothes were traditional antiperspirants.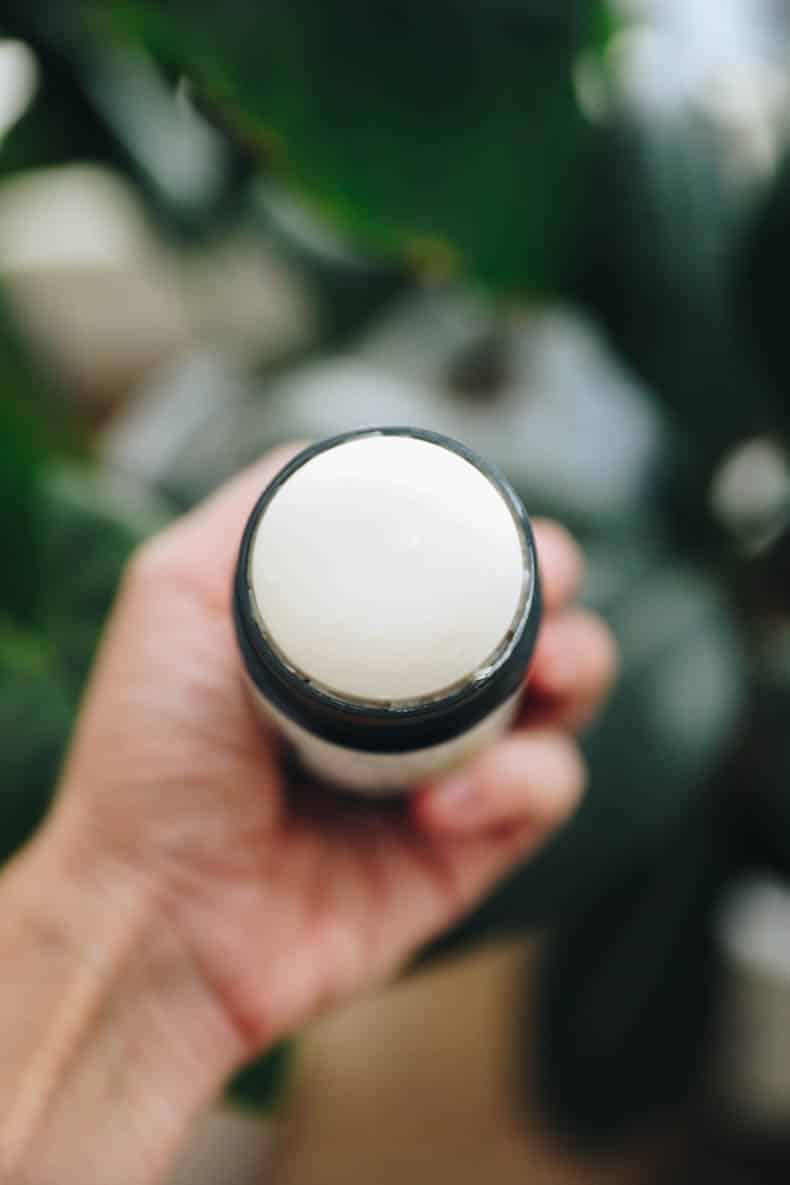 Overall I really enjoy using Each & Every Deodorant. I like the wide array of scents and the transparency in ingredients. I like that they have a recycling program (learn more here), plant-based packaging and put sustainability at the forefront of their business. Most importantly, I find that their deodorants work.
Like this post? Here are some others you might enjoy:
Have you tried out Each & Every? Let me know in the comments below.
JOIN THE THM NEWSLETTER
Join 20,000+ members of the THM Community to get access to exclusive recipes, healthy lifestyle tips and behind-the-scenes news from our team!