You may have noticed but I generally don't do holiday gift guides around here. I try to not get sucked into too much consumption but clean beauty seems to be the exception. That and furniture sales since we have a whole house to furnish😬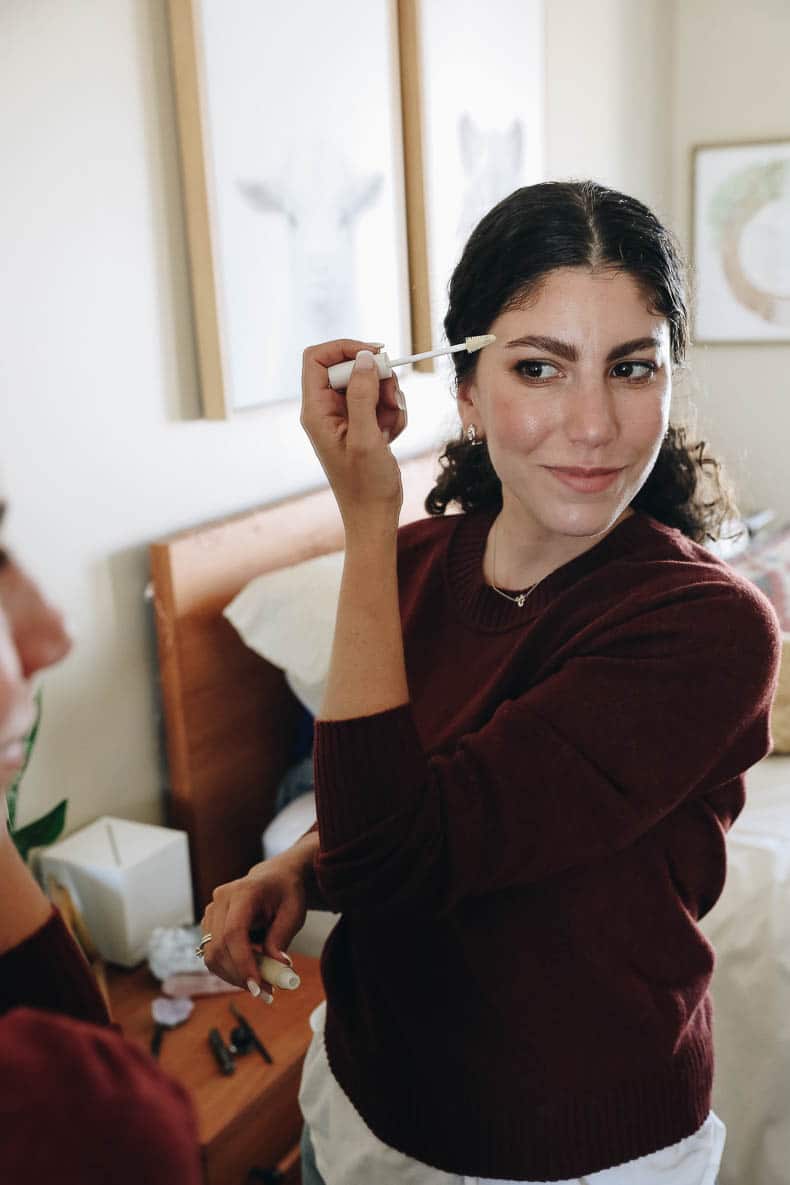 This year I am going into Black Friday/Cyber Monday with a plan. I have a list of everything I "need" to buy in a spreadsheet along with a link or code if they're having some kind of deal this weekend. Is it extra? Absolutely. But like I said, I love a good deal.
I asked you guys on IG if you wanted to see a round-up of clean beauty sales happening this weekend and got a resounding yes (except for about 10% of you…sorry!) and so I thought I would give you a sneak peek at that spreadsheet to help you save a little money too.
In full transparency, I did most of my clean beauty shopping this year during the Credo Beauty sale but I figured I'd share some of my other favorite brands and shops that are having deals. Enjoy!
Black Friday/Cyber Monday Clean Beauty Sales
Another great clean beauty store carrying a ton of brands. Use code HOLIDAY to save 20% off everything (with a few exceptions).
BEAUTY HEROES [20% OFF + Full-Size Gift with Purchase]
Carries many of the same brands as Aillea, Detox Market + Credo but with 20% off AND a gift with purchase this one will get you the best bang for your buck! Discount will automatically be applied at checkout. No code necessary.
Spend $125+: Get a LILFOX Gelsomino Lip Butter.
Spend $300+: Also get a Free+True Body Prophet.
Spend $500+: Also get a Leahlani Honey Love.
 Automatically applied at checkout. No code necessary!
Spend $100 get $15 off.
Spend $200 Get $30 off + OSEA Anti-Aging Body Balm GWP value ($48 USD).
Spend $400 Get $80 off + OSEA Anti-Aging Body Balm ($48 USD) & Detox Mode Body Scrub ($35 USD) GWPs.
Since Credo JUST ran it's once-a-year sale, they aren't offering a discount code BUT they do have a really awesome gift with purchase deal: You can choose a free full-size product from 12 bestselling clean beauty options when you spend $125+. Here's the list: TBA
ONE DAY SALE! It's 35% off everything with code VIB35. Ends 11/26. My favorite foundation this year!
LOVINAH [20% OFF + Gift with purchase]
By farrrrr my 2020 clean beauty obsession! They're giving away a full size bottle of their Dragon's Blood Stem Cell +Ceramide Soothing Balm with a purchase. There's a beautiful story behind it and I highly encourage you to support this brand! They're also doing 25% off sitewide with the code THANKS20. Their Cleansing Balm is my favorite!!!! 
This is Laurel Skin's one sale a year! If you're looking for the cleanest, purest, wildcrafted, dark green beauty you will love Laurel. Use code THANKFUL for 20% off.
EVOLVH [Various discounts!]
My go-to for my curly hair! This is THE time to stock up on the Wonderbalm. Not sure if it will also pair with my discount code MAVEN15 which also gets you 15% off. If so STOCK UP!
Spend up to $100 and get 10% off.
Spend up to $200 and get 15% off.
Spend $200 or more and get 20% off.
BLK + GRN [Assortment of sales]
An incredible all natural + black-owned beauty store. They don't have one specific sale going on (or at least they haven't shared it yet!) but the do have specific product sales going on HERE.
100% PURE [$10 Beauty Deals]
100% Pure is hosting a series of beauty deals between now and early December. If you spend $45 you can unlock a $10 deal which means a full-size product for $10 (products range from $15-$55 so it's a steal!). The deals are going fast so grab em' while they're hot!
I'll keep updating this as I discover more! But hopefully these can help you save. Reminder: check out the Clean Beauty section and the Green Beauty Shop to see my product recommendations. Happy shopping!