Like every other year I'm going to start this post with "OMG where did this year go?" But honestly, how is 2019 almost done? How is this DECADE almost done? Turning 30 was easy but living in the 2020s feels surreal. It's like something out of a sci-fi movie. I still remember Y2k and thinking the world was about to come to an end. Now it's 20 years later and we're very much still here. Excuse me while I have a "what is life?!" moment over here.
But in all seriousness this year has been a total whirlwind full of big changes, small wins and another year of experience in the books. Though certainly stressful and tumultuous at times (such is life!), this year felt much less chaotic and far more stable than 2018. For this I am so so grateful. And as with every year since the beginnings of THM I'm dedicating this post to a year in review and what went down for me personally and professionally in 2019.
FYI: here are the previous year's year end reviews:  2014 | 2015 | 2016 | 2017 | 2018 <–apparently I didn't do one in 2013!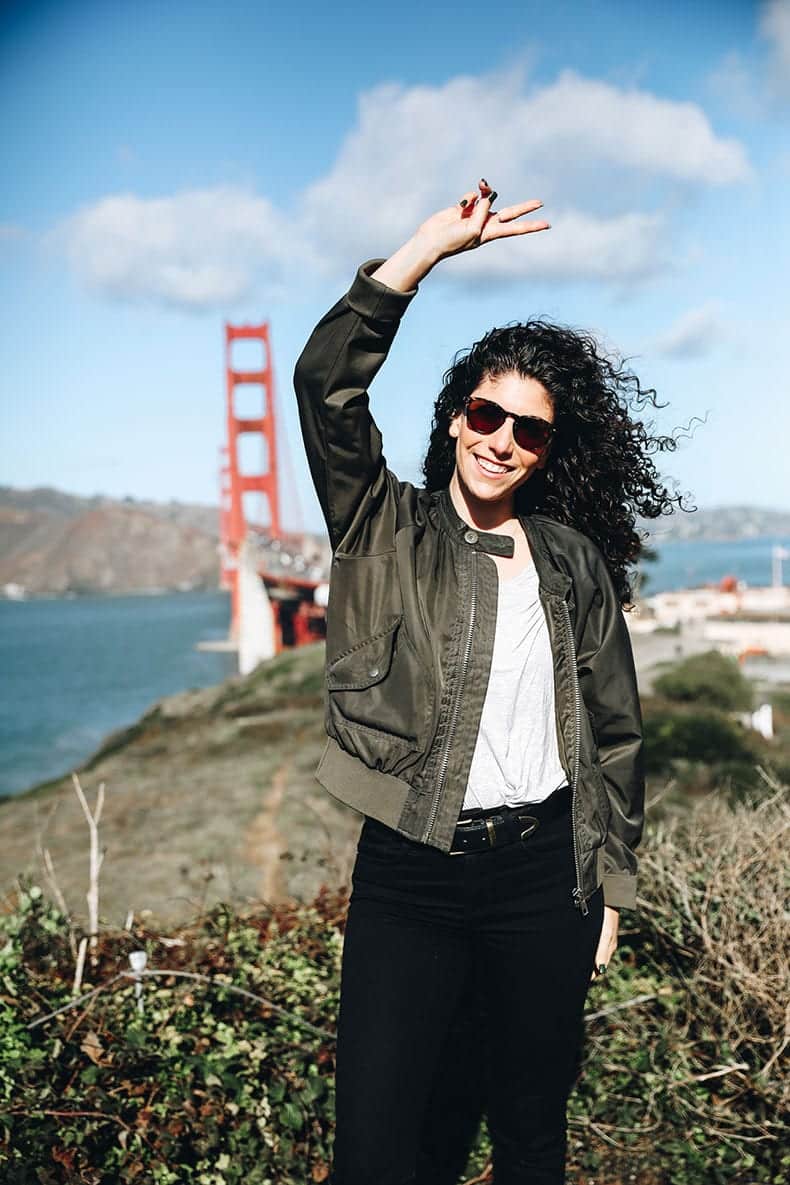 Big Changes in 2019
Personally this was a big year for me…I turned 30! While a number certainly doesn't change anything, I did take a new decade as an opportunity to look back on the past, take what I've learned and what has served me while intentionally choosing to let go of the thoughts and habits that don't. TBH I got a little tired of my own BS and what better than a birthday to decide to release it from my life? Personally this has been a big win.
Professionally this year has seen a lot of change. They say every 7 years big changes tend to unravel. Well here we are in THMs 7th year and that certainly is proving to be true. In some ways I am back to my roots doing exactly what I always intended to do with this space: share helpful resources for you guys to live your own version of health and wellness. In the beginning there was a lot more of me and my journey and while that remains to be true in the sense that my voice and perspective is infused into everything I share here, much less of my personal life is being shared. The older I get the less I want to be so open and vulnerable with every aspect of my life. It's also not always the most valuable for you. Helping you guys pick safer candles, find the best natural mascara or whip up a healthy and easy dinner is my passion, and what I ate for breakfast this morning or the hike Curt and I did this weekend feels like a far departure from that. I'm so grateful you have all been so supportive through this process.
Here were some of the bigger changes in 2019:
Back to blogging – I'm sure you guys have noticed but there's been a lot more posts around here. As I started to eliminate the parts of my business that weren't filling me up, I found myself reconnecting with the things that did. It's honestly been so fun being able to share 5-6 new blog posts each week and hopefully help inspire you in the process. Something that you may have noticed is that older posts are getting some makeovers and fresh photos. I have over 1000 blog posts on here but many of them are stuck in the past needing a refresh. So yes, not all content being shared is brand new but it's all been vetted, tested and a resource for you.
My break from Instagram – Almost 4 months into this Instagram experiment and honestly, it's been so so nice. I will likely be back sometime soon but there's still some things I'm still sorting through mentally before that can happen. It's a huge change and risk to take as a blogger but I have zero regrets and highly encourage all of you to take a social media break.
Ending the podcast – This one has truly been the hardest decision to make and come to terms with. I have learned SO much from the podcast both personally and professionally but if I'm being honest, my heart isn't in it anymore. The podcasting and wellness space looks very different now and I truthfully don't feel certain that the podcast is adding that much value to your lives. If it has I am so grateful for you tuning in. And if any podcast has touched you in some way consider this my PSA to reach out to the person running it, send them a note, write a review etc… cause we need to hear these things! It can feel like crickets out there sometimes. No one asked me to start a podcast but a lot of work, time and money goes into producing one and in this day and age we take a lot of free content for grated. Remember to thank and support the people who show up to create that content…off my soap box now 😉
Teaching Yoga – okay well it's technically not new in 2019 but I did start teaching a regular studio gig. I absolutely love teaching my prenatal mamas on Tuesday nights and subbing in when my schedule works for it for regular vinyasa classes. Getting to teach at my favorite studio in the world (and where I did my training!) is a dream come true and I feel lucky and grateful to show up each week. Come join me at The Pad Studios!
Coming up in 2020…
We're moving homes the first week of January! We're staying local in the Bay Area but Curt and I are moving to a house and while I'll admit the whole process is very much stressing me out at the moment, we're excited to get more space (a yard!) and enter a new decade with a fresh start. Our current apartment has been so good to us and I'll be sad to leave it, but onwards + upwards!
Some big changes to THM. If you listened to the final podcast this week you'll know there's some big changes happening for THM. All good things that I can't discuss quite yet but let's just say it will be a new iteration of what you already know and love about this space but hopefully just serving you guys as best as possible. Stay tuned!
Small wins in 2019
This year hasn't just been about the big wins. There's been some small ones too. Many of these are personal but they've had a huge impact on my life and I'm so proud of the progress I've made.
I started driving (!!!!!!) – if you know me you know my greatest fear in life is driving. Yes, I have a driver's license (and if you want a great story feel free to ask me how) but it's always been a huge mental blocker for me. I've also always lived in cities where driving was never necessary. While you can certainly live in San Francisco without a car, it can make getting around a lot easier and more affordable. For 2 years I exclusively took public transit and lyfts but then suddenly things came out that weren't accessible by public transit and lyfts were getting insanely expensive. So in January I made it my mission to start driving our car. I'm thrilled to say I am so much more confident and have worked through a lot of my driving fears. It's possible!
Bodhi is a certified Animal Assisted Therapy Dog – It only took a year but Bodhi officially passed his test and we will begin volunteering in January. 2 courses, 2 tests and an orientation and we finally made it! so proud of my big baby.
I finally got my finances in a row – I've always been a saver and pretty good with money but setting up a formal structure, 401ks and investing has always intimidated me. This year I made it my goal to get smart with money and really start understanding the system. I still feel like I've barely scratched the surface but we have an incredible financial advisor who has helped us with investing, saving for retirement and making smart financial choices. I officially feel like an adult.
I found a dentist I actually enjoy – guys…this is actually a big win! I hate the dentist. Like truly loathe it. Well this year I found a new dentist who has been so much more understanding with my dental fears and makes me not mind going. If you're in SF I love Integrative Dentistry.
Travel in 2019
Although I didn't share nearly as many posts about our travels as I have in the past, this year has not been short on travel. We were able to make it out to New York, Minnesota + Toronto for weddings as well as a trip to Arizona to spend some time with my family. We escaped to our favorite place in the world (Mendocino, California!) more times than I can count as well as many weekend trips to Sonoma and even a whirlwind trip to Vegas to see Lady Gaga for my birthday. I never talked about this but I also treated myself to a 5 day solo trip to Miraval Austin for my 30th birthday. One of the best trips of my life!
Here on the blog I shared some travel guides to hopefully help inspire some travels of your own:
–Our US Southwest Road Trip (Utah, New Mexico, Arizona)
–Cariboo Gold Rush Trail Travel Guide (British Columbia, Canada)
–Pacific City, Oregon
2020 is already looking busy with several trips for weddings and a long-awaited bucket list trip to New Zealand in March. Can't wait to share more about it soon!
My favorite posts of 2019
Each year I share my favorite posts of the year and this year was by far the hardest. There's been so many posts this year covering a wide range of topics. Narrowing it down has been difficult but on first glance here are the ones I really loved and have stuck with me:
Wellness

-All the Clean Beauty 5 x 5 posts (check out my Best of Clean Beauty 2019 post for the full recap!)
–Announcing the Green Beauty Shop!
–What is Sustainable Clothing + My Favorite Sustainable Clothing Brands
–Gua Sha vs. Jade Rolling: What are they and how do they compare?
–How to Find a Therapist that is the right fit for you?
–I Switched to a Menstrual Cup – here's why!
–How to Style Curly Hair w/ Natural Products
–The Best Natural Deodorants [ I tried 20+!]
Recipes

–Tahini Date + Cinnamon Smoothie
–Healthy Kimchi Fried Rice
–Roasted Cabbage Steaks with Chickpeas + Creamy Herb Sauce
–Pumpkin Spice Blondies
–Double Chocolate Cookies [Grain-Free]
–Matcha Protein Bars
–Warm Lentil + Sweet Potato Salad
So there you have it! It's been quite the year. Given all the changes coming in 2020 I have a feeling it will be equally, if not even more exciting. As always, this is the last post of the year so the team and I can have a little break over the holidays. Here's to facing your fears and being open to change. Deep breaths. I'll see you in 2020!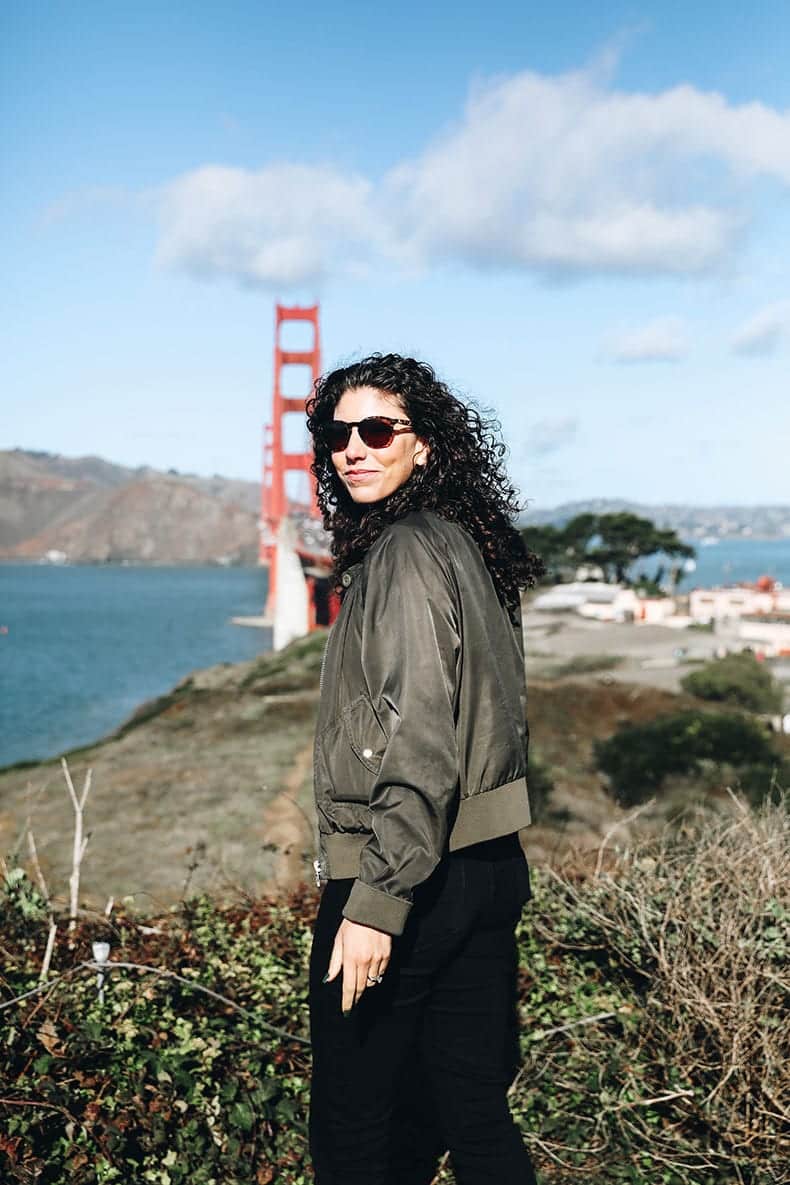 What were some highlights from your 2019?!
JOIN THE THM NEWSLETTER
Join 20,000+ members of the THM Community to get access to exclusive recipes, healthy lifestyle tips and behind-the-scenes news from our team!