What a year it has been! Earlier on the in year I launched the Clean Beauty 5 x 5 where I reviewed 5 products (sometimes more!) from the same product category (i.e. foundation, mascara, concealer etc…) to see if they could last all day…kind of! Lipstick and eyeshadow never lasts on me so I just talked about the products I loved.
In the end I tired over 10 different tests, 50+ products and many holy grail and total flop products along the way. 2019 has proven to be an incredible year for clean beauty and I have discovered some products that I'm pretty sure I will use for the rest of my life.
To close out the year and the clean beauty 5 x 5 I'm sharing a full face makeup look with all my favorite products from each category and highlighting the best of clean beauty 2019. I should add that this does not mean these products were released in 2019 (though some were), they are simply discoveries of mine this year. 2020 will be full of new product releases and experiments so I hope this can stand as a time capsule of sorts showing what I loved in clean beauty this year. Let's jump in…
TABLE OF CONTENTS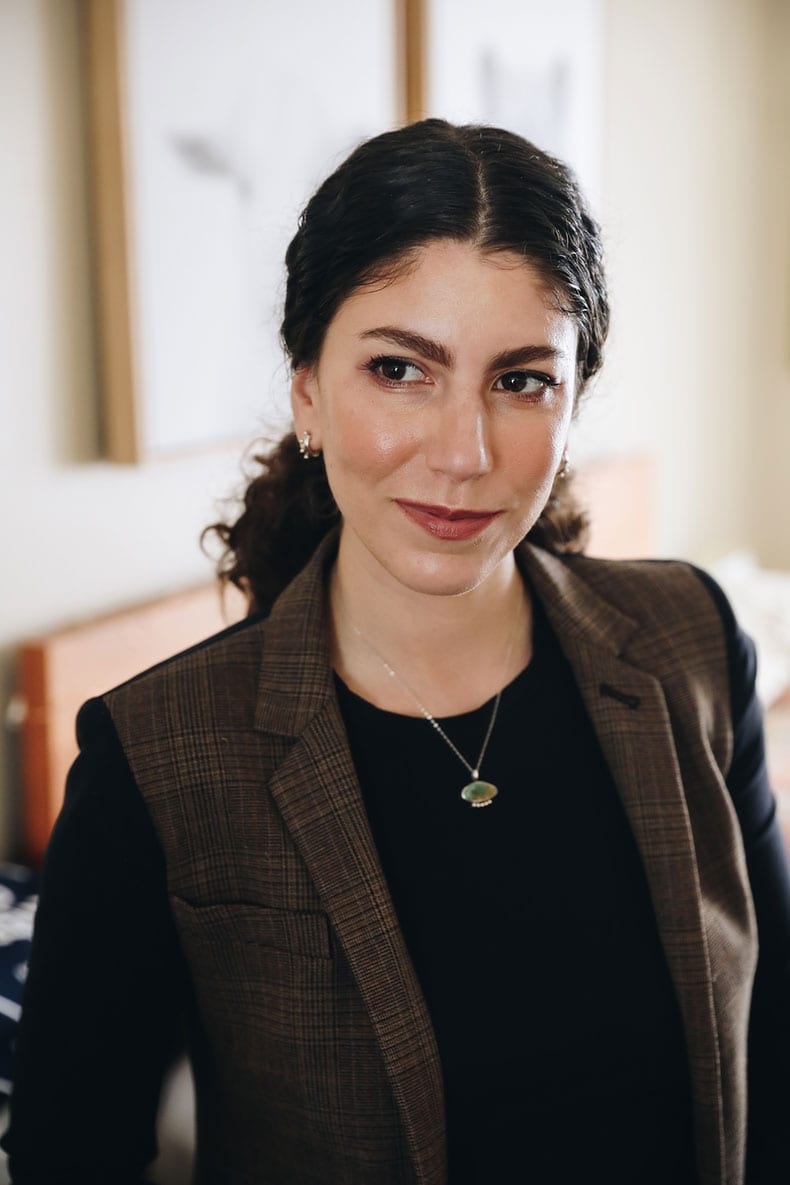 My Favorite Foundation
If you love a glowy look for your foundation and are looking for medium coverage, this is your girl. In my experience, you should really use primer with this. The formula feels very slippery so a primer gives it something to grip to on your face (this is my favorite natural primer). The ingredients are stellar in this foundation too. For those of you looking for a more full coverage foundation, I cannot recommend Gressa enough!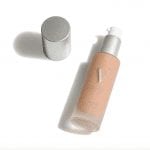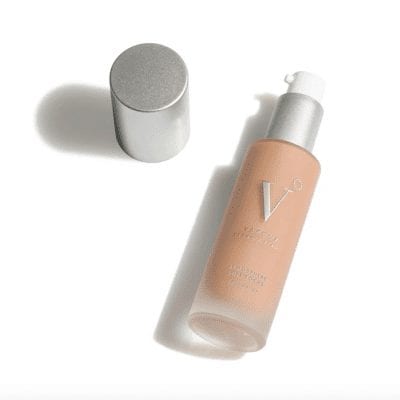 READ MORE: The Best All-Natural Foundations for Every Skin Type
My Favorite Concealer
W3ll People Bio Correct Concealer 
This is my go-to full coverage concealer. It's super long lasting, de-puffs my under eyes and color corrects. It's my holy grail concealer for when I put on a full face of makeup that needs to last all day. It comes in a little tube which I love because of the portability and the application. It has really great ingredients, held up really well throughout the day and is just an overall winner. My only complaint is that they really need to expand their shade range.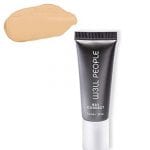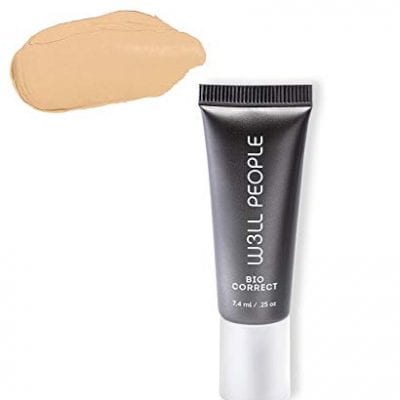 READ MORE: The Best Clean Concealers That Actually Work!
My Favorite Bronzer
The quality, price and ingredients are all amazing. A triple threat. I have the color Malibu and love that a little goes a long way. I prefer a powder bronzer with a warm glow and this took the cake. It works really well with  my skin tones and leaves me with a sun kissed look. I can't say enough good things about this product.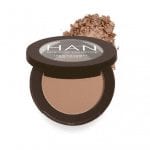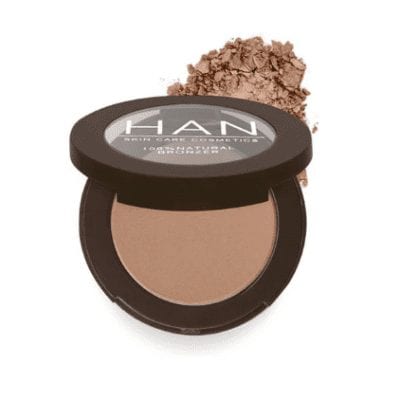 READ MORE: The Best Natural Bronzer (Powder + Cream Options)
My Favorite Blush
Again, really long lasting! I was so impressed with this product. It's super natural and available at Sephora which is amazing! I have the color praline which is described as spicy peach…. so good! The perfect pop of color on my cheeks.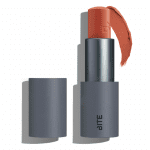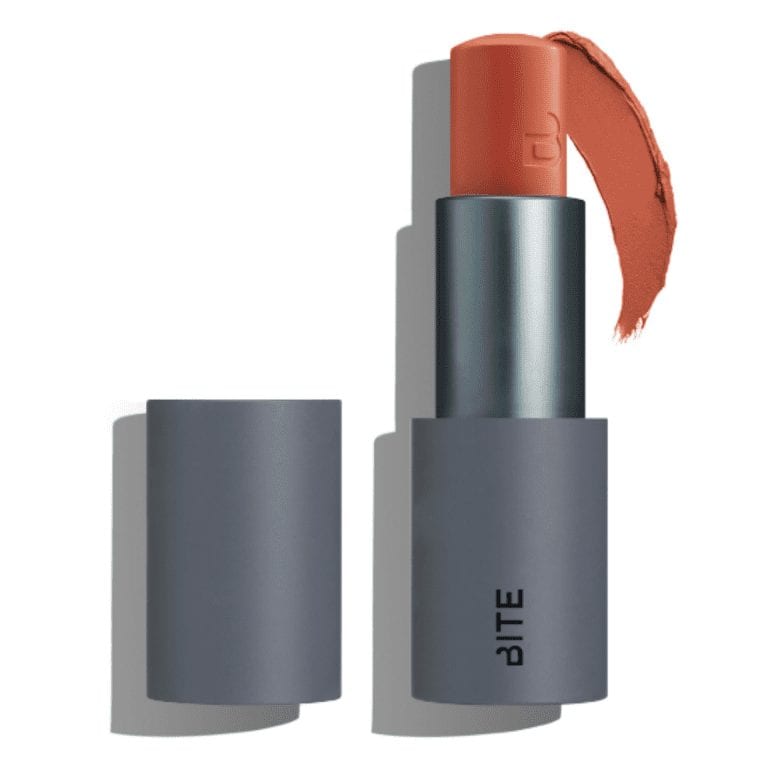 READ MORE: The Best Natural Blushes
My Favorite Highlighter
This is my go-to highlighter. It is a pretty rose gold color and looks really natural on the skin. It gives a natural glow and dewy look without looking like you're trying too hard. Totally normal… right?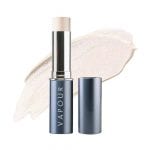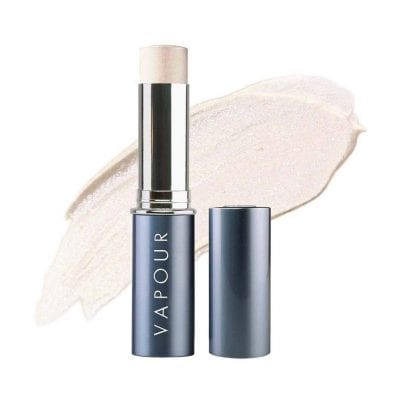 READ MORE: The Best Natural Highlighters
My Favorite Brow Product
Ecobrow Defining Wax  + Ere Perez Brow Gel
I've used the EcoBrow Defining Wax for years! It gives an effortless yet put together look. You'll need an angled brush to apply but application is super easy. The end result is a natural, feathered brow that looks polished but not too perfect. Option 2? Grab their brow pencil so no need for an angled brush!
Do you have unruly brows? Feel like your brow hairs go every which way? Let me introduce you to your new BFF: the Ere Perez Brow Gel. I personally like to fill my eyebrows in with one of the first two products and then finish with a clear brow gel on my full makeup days. When I am going for a super natural look, I'll just use the clear eye gel to make sure my eyebrow hairs are set in place. You can also use color brow gel to lightly fill in your brows and set them… double whammy.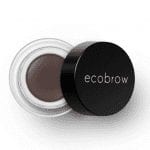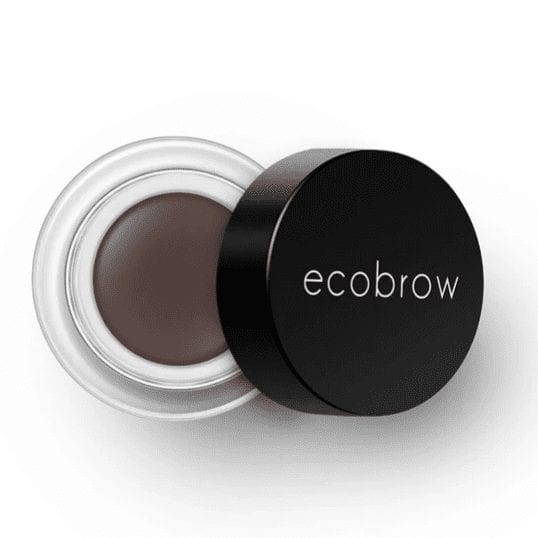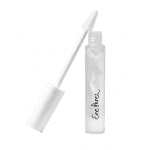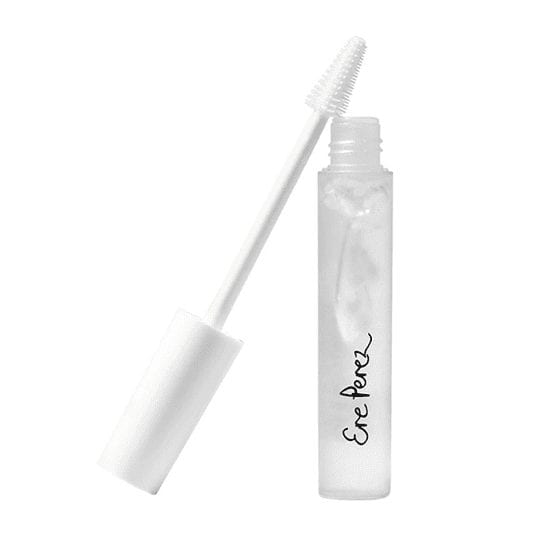 READ MORE: The Best Clean Beauty Brow Products
My Favorite Eyeshadow
Aether Beauty Rose Quartz Crystal Gemstone Eyeshadow Palette
I love this palette! The colors are all highly pigmented and there is a huge range of colors. I have found that there is a bit of fall out so I recommend tapping off excess color from the brush before applying to the eyelids but the versatility of this palette and its eco-friendly packaging make it a winner in my book!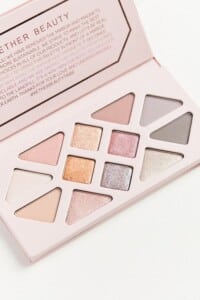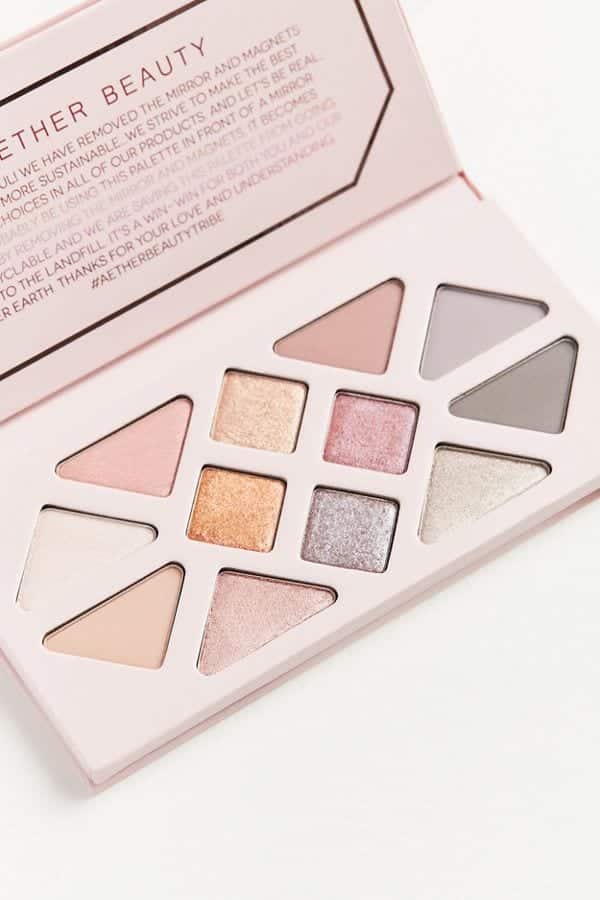 READ MORE: The Best Natural Eyeshadows
My Favorite Eyeliner
W3ll People Hypnotist Eye Pencil 
I tested four different natural eyeliner pencils and the W3ll Hypnotist Eye Pencil was a definite winner. It's super high performing, long lasting and comes in a wide variety of colors. I currently only have it in plum but will be investing in other colors!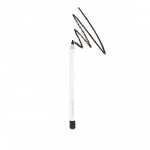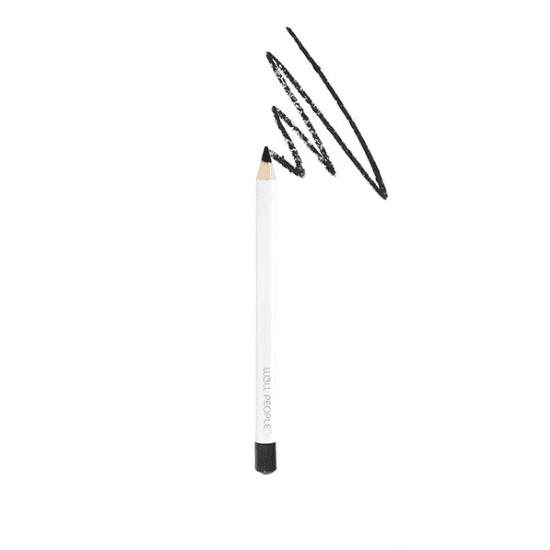 READ MORE: The Best Natural and Non-Toxic Eyeliners
My Favorite Mascara
If you happened to try the old ILIA mascara and swore off trying any mascaras from them in the future, so did I. I'm so glad someone convinced me to give their new mascara a shot because it's my holy grail! There is a dual fiber wand – one side is for lengthening and one side is for thickening. It adds definite va-va-voom to my lashes and wears super well. At the end of they day there was not a single flake of fall out under my eyes. ILIA, you made a great comeback.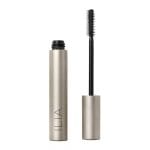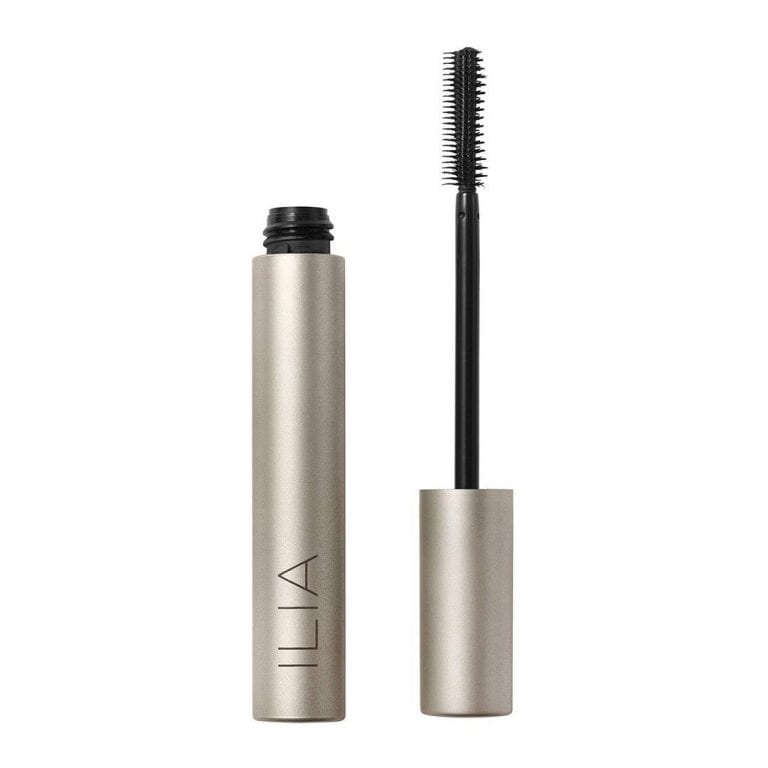 READ MORE: The Best Natural Mascaras
My Favorite Lipstick
This is the OG non-toxic lipstick on the market and it's one of my tried and true favs! If you're just getting started in the clean beauty lipstick world, you can't go wrong with this lipstick! It's as close to conventional as you're going to get but with good ingredients.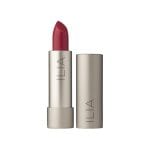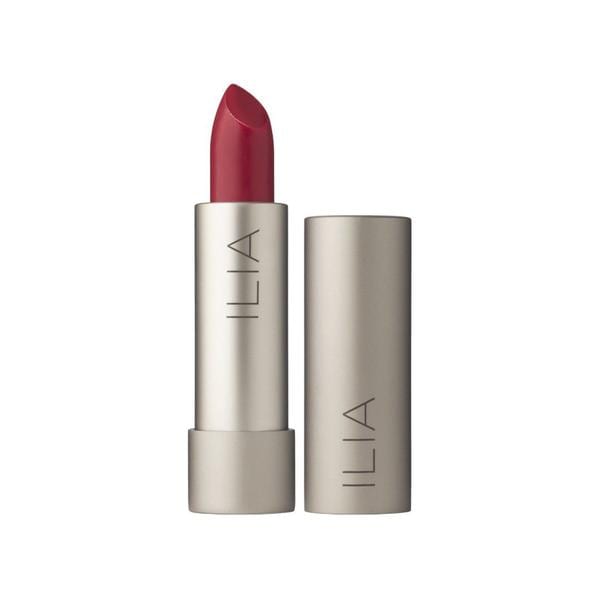 READ MORE: The Best Non-Toxic Lipsticks
Curious the see the full look put together? I'm sharing a full face look with the best clean beauty 2019!