Ohhh eyeliner. You can be tricky but you can also totally transform the eye. To be honest, I don't wear eyeliner on the daily but after testing out five eyeliners for a week, maybe I should?! I realized how little natural eyeliner it takes to make my eyes pop and how quickly throws together a look. Is it just me or is eyeliner one of the trickier makeup skills to master? It took me years! So today  I'm sharing my application and removal tips as well as my favorite non-toxic eyeliners!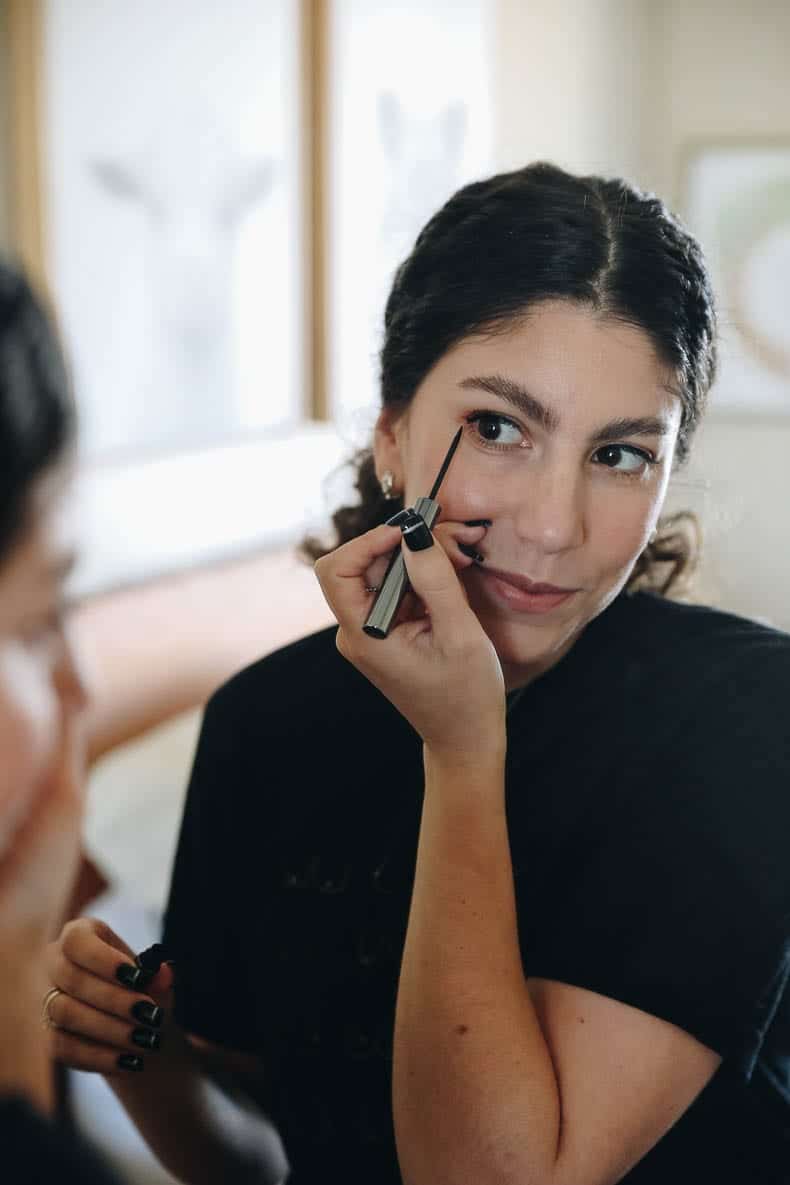 How to Apply Eyeliner (+ Fix Mistakes)
First things first, if you're using a pencil eyeliner, make sure it's sharp! You don't want to apply with a dull/flattened pencil. Second, go slow! There's no rush when it comes to applying your eyeliner. Go slowly and apply in small strokes for the most even application.
Besides those two tips, there are different ways to apply eyeliner. I typically just create a line above my eyelashes for a bolder look but if you're new to eyeliner or don't love the bold look, you can also line closer to the waterline – almost in between your eyelashes.
If you happen to make a mistake, don't stress! A Q-Tip will be your BFF. I recommend starting with a dry Q-Tip but if that's not working, you can use a little make-up remover, face oil or face lotion on the Q-Tip to really remove product.
How to Remove Eyeliner
If you feel like every time you wear eye makeup, it looks like you have it on for days, you're not alone! My go-to makeup remover is the Trilogy Makeup Be Gone Cleansing Balm. This balm gets every last drop of makeup off my face, eyes included! Warm a small amount in your hand and gently massage around your eye area and then the rest of your face. Remove with a warm washcloth.
The Best Natural Eyeliner Pencil
1) I tested four different natural eyeliner pencils and the W3ll Hypnotist Eye Pencil was a definite winner. It's super high performing, long lasting and comes in a wide variety of colors.
2) A close runner up is the Jillian Dempsey Eyeliner which performed allllmost as well. I love that this pencil has the eyeliner on one end and a smudge brush on the other end. Super practical and easy to apply!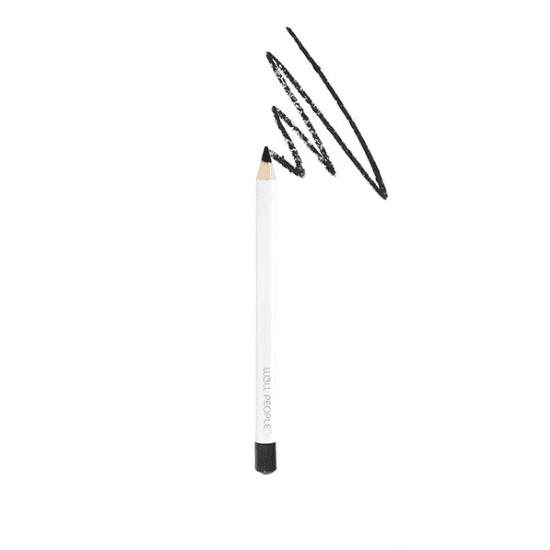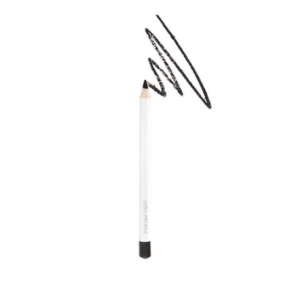 The Best Natural Liquid Eyeliner
Two liquid eyeliners stand out after putting them to the test: Juice Beauty Phyto-Pigments Liquid Line & Define and 100% Pure Long Last Liquid Eyeliner. They both last all day long without budging and are easy to apply thanks to the application brushes.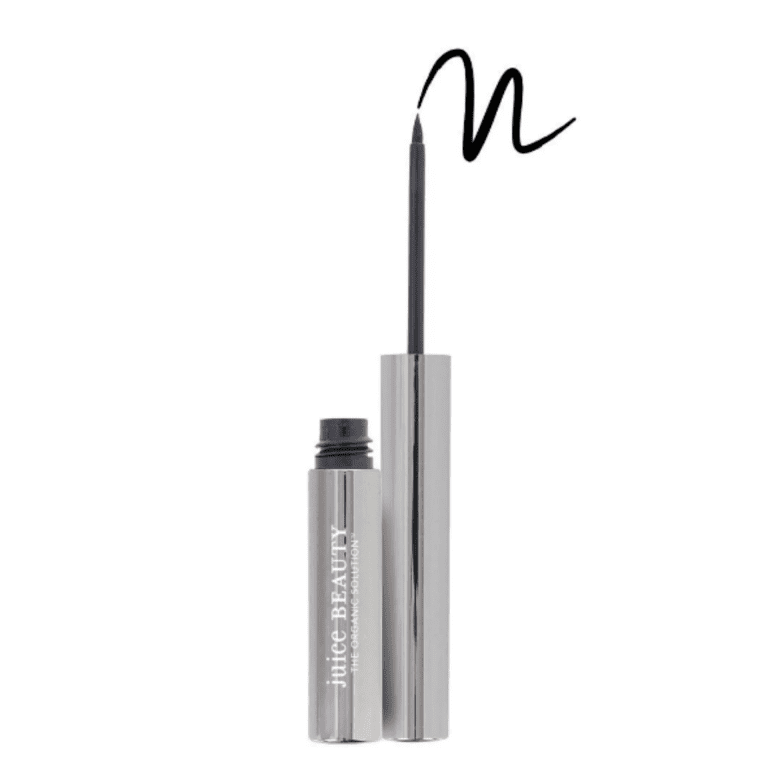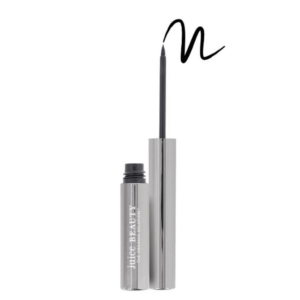 *****
Want to see me put these natural eyeliners to the test? I tried five non-toxic eyeliners out and gave my full review and honest opinion of each.
Like this post? Check out these other green beauty posts: