Ohhh eyeliner. You can be tricky but you can also totally transform the eye. To be honest, I don't wear eyeliner on the daily but after testing out five eyeliners for a week, maybe I should?!
I realized how little natural eyeliner it takes to make my eyes pop and how quickly it throws together a look. Is it just me or is eyeliner one of the trickier makeup skills to master? It took me years! So today I'm sharing my application and removal tips as well as the best natural eyeliners.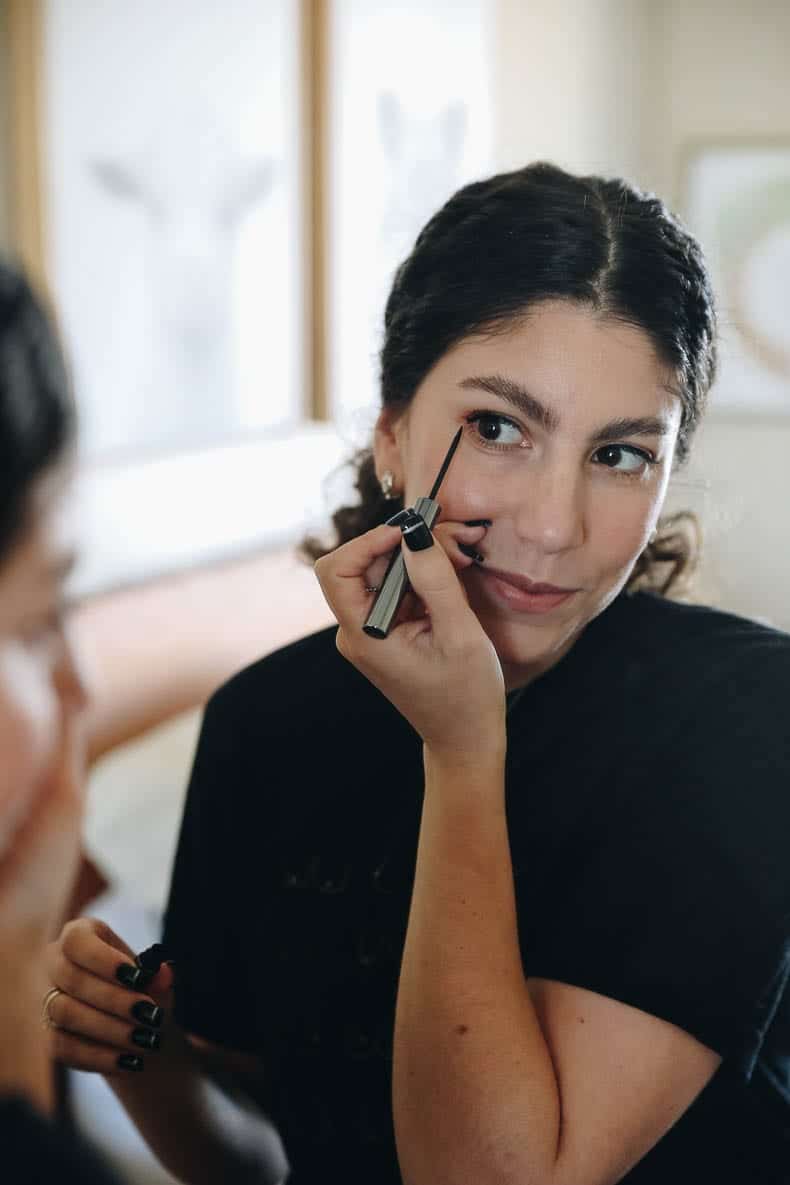 How to Apply Eyeliner (+ Fix Mistakes)
First things first, if you're using a eye pencil eyeliner, make sure it's sharp! You don't want to apply with a dull/flattened pencil. Second, go slow! There's no rush when it comes to applying your eyeliner. Go slowly and apply in small strokes for the most even application. This applies to liquid eyeliner or gel liners too.
Besides those two tips, there are different ways to apply eyeliner. I typically just create a line above my eye lid for a bolder look but if you're new to eyeliner or don't love the bold look, you can also line closer to the waterline – almost in between your eyelashes.
For a more natural look you can smudge the eyeliner with a smudge brush, angled brush or even a Q-tip. How easily your eyeliner glides depends on the spicific formula of your eyeliner. I've included ingredients and formula details in my recommendations below.
If you happen to make a mistake, don't stress! A Q-Tip will be your BFF. I recommend starting with a dry Q-Tip but if that's not working, you can use a little make-up remover, face oil or face lotion on the Q-Tip to really remove product.
How to Remove Eyeliner
If you feel like every time you wear eye makeup, it looks like you have it on for days, you're not alone! My preferred way to remove eyeliner is with a cleansing balm. Here are my favorites!
*****
Want to see me put these natural eyeliners to the test? I tried five non-toxic eyeliners out and gave my full review and honest opinion of each.
Like this post? Check out these other green beauty posts:
The Best Natural Eyeliner