I realize that when it comes to clean beauty (or green beauty – whatever you want to call it!) I can occasionally get ahead of myself. I started switching to more natural body care products almost 6 years ago and have racked up quite a bit of knowledge along the way. From total flops to absolute gems, it sometimes feels like I've tried every product under the sun (I haven't!) and I love sharing this information with all of you. However, I know that for many of you, the clean beauty world seems incredibly daunting. Especially when you really like your conventional products. I really do sympathize!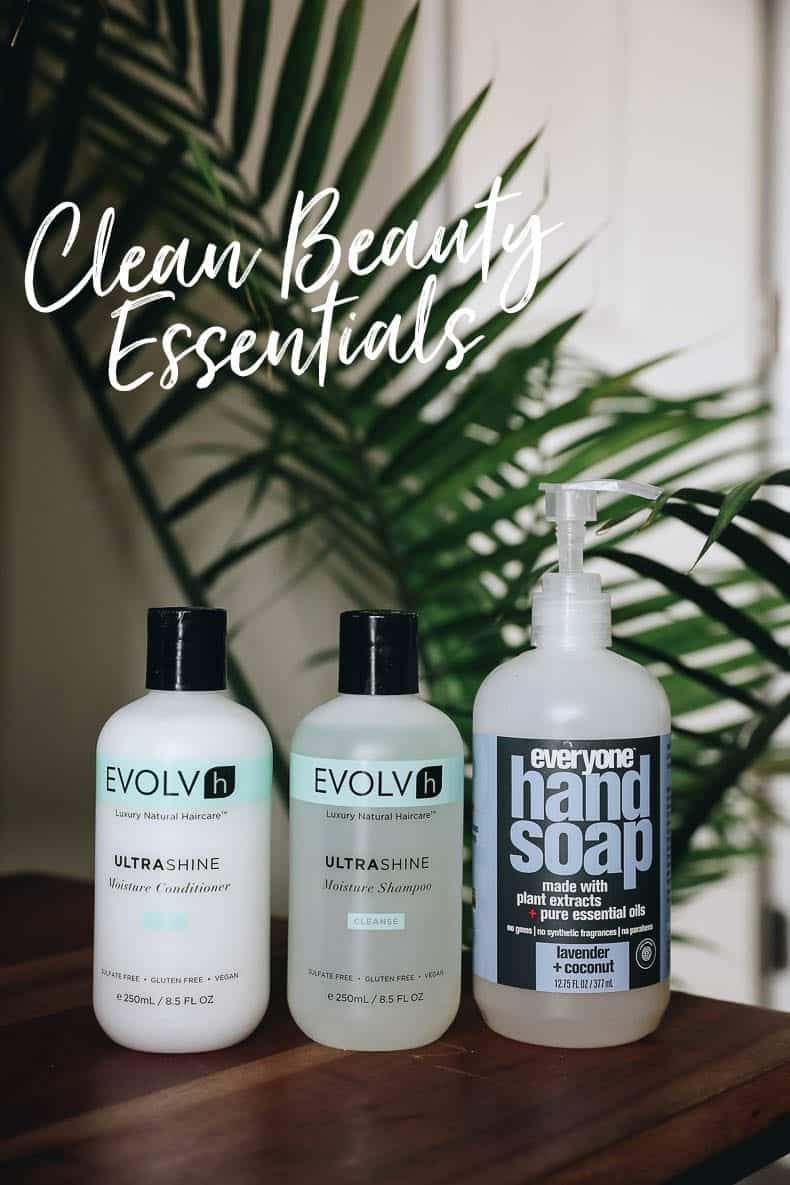 The main question I get is this: I want to switch to more natural products but I don't know where to start. So first, let's break down: what is clean beauty?
What is Clean Beauty?
The name clean beauty refers to a huge array of products. From your bodycare products (think body wash, body moisturizer etc…), skincare products (face wash, face oils, toner etc…), haircare products, and even makeup. It is considered "clean" because brands aren't using some of the more harmful chemicals and toxins that conventional beauty products contain. That being said, it's the wild wild west out there and a lot of brands are using the term even with harmful ingredients in them.
…I know, this isn't making your product search any easier!
What You Put on Your Skin Matters!
A lot of you know that what you put IN your body matters, but what you put ON your body is just as important! Your skin is your largest organ so what you put on your skin matters. It is absorbing everything in the products you put on it.
What Ingredients to Look For
There is a whole laundry list of ingredients to be aware of but I'll leave you with five to keep your eye out for:
parabens – used as a preservative in a lot of beauty products. It mimics estrogen and has been linked to breast cancer. 
phthalates – a dissolving agent in a lot of soaps and shampoos. Studies have shown that phthalates may affect the reproductive system. Manufacturers aren't required to list "phthalates" on the label but they fall under "fragrance". 
synthetic colors – artificial colors are essentially dyes to make our products funky colors. These dyes are chemicals that can irritate and damage your skin. Synthetic colors have been linked to cancer, tumors, allergies, etc. A lot of dyes have been banned from food but unfortunately not in skin products. On labels, you will see actual colors listed out if there are synthetic colors in the product – i.e. Yellow 6. 
formaldehyde – used as a preservative in soaps, shampoos, lotions, sunscreen, etc. It has been linked to cancer. 
fragrance – the leading cause of skin reactions! Scan the ingredient list to make sure "fragrance" isn't listed. Note: fragrance is different from essential oils which are plant-derived.
These ingredients can disrupt your hormones, can increase free radical damage and basically make any current body issues worse. No thanks.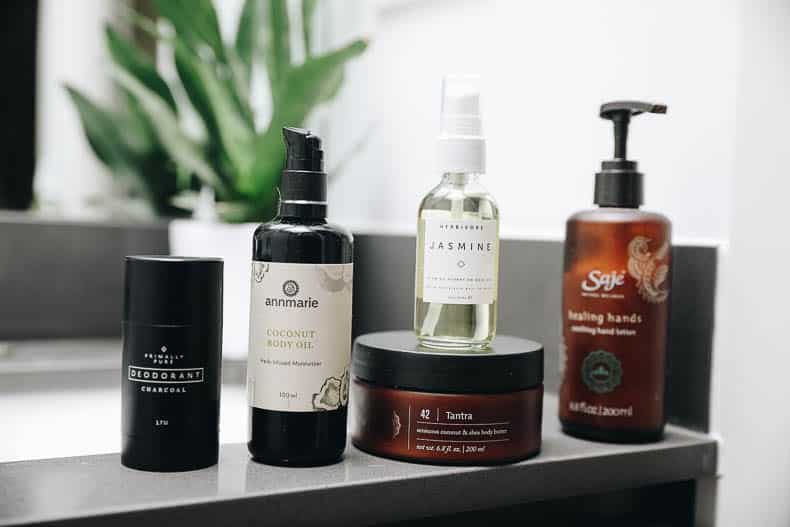 Clean Beauty Every Day Essentials
I've covered a lot on natural makeup swaps and skincare favorites but to be honest, I feel like I haven't put together a comprehensive live of every day clean beauty essentials for those of you wanting to switch. While I've talked about BeautyCounter alternatives, green beauty swaps, affordable skincare, and natural deodorants what I haven't covered are the everyday items! If you're just dipping your toes into green/clean beauty and skincare, you probably aren't worried about overhauling your makeup (yet!) or a 4 step skincare process. You're wondering where to start when it comes to shampoo, conditioner, body wash, body lotion… you know, the stuff you use on the daily.
Before your makeup or knowing the difference between a toner and a serum, there are some basics that are a great place to start for you and your family. Of course, every body is different and as such this is a generalized list but if you're just getting started in clean beauty, here are some every day essentials to check out:
The Best Natural Shampoo: Evolvh shampoos (note: see this post for curly hair!)* Use code MAVEN15 to save 15% off your first order
The Best Natural Conditioner: Evolvh conditioners (note: see this post for curly hair!)* Use code MAVEN15 to save 15% off your first order
The Best Body Wash: Ann Marie Gianni Rosemary Peppermint Body Wash* Use code MAVEN15 to save 15% off your first order
The Best Body Lotion/Oil: Ann Marie Gianni Coconut Body Oil or Herbivore Botanicals Jasmine Body Oil (<– pricey but amazing!). Saje Wellness also has great body butters.
The Best Natural Deodorant: Piperwai Activated Charcoal Deodorant
The Best Hand Soap: Everyone Hand Soap
The Best Hand Moisturizer: Saje Hand Moisturizers
*For brands that I love I do my best to get you guys a discount code! Ones that I have a discount code for I have indicated with the correct code. Let me know if you have any issues!
How To Switch To Clean Beauty
Start Small– Switch one product at a time! What makes the process so overwhelming is how much you feel like you need to switch as you start down this journey. As I mentioned above, when you finish a product that's a perfect time to transition to a more natural alternative.
Start with your Most-Used Products – The everyday essentials are a great place to start because you're using them most frequently. My rule of thumb is to start with the products you use the most and cover the most surface area. That means if you're not an everyday makeup wearer, start with your body wash before switching your mascara.
Take it slow – sometimes our bodies need some time to adjust to a new product. Give yourself time and know that it usually takes a few weeks before we know if something is right for us.
Adjust your priorities – the biggest complaint I hear around clean beauty is the price. And I get it! It can be so expensive. However, it is important to remember that clean beauty is often more expensive because it isn't full of cheap and toxic fillers. Ask yourself what is more important: price or the health of your body? I absolutely get that this is a privileged conversation but it's worth asking yourself this before complaining about cost.
It's no secret I love chatting clean beauty and getting to try and share my favorite products is certainly a plus! But my overarching goal is to educate you on the best products for you. This means going beyond just making product recommendations by sharing helpful resources to aid you in better understanding ingredients, your body and the types of products that are in line with your values.
We're currently in the process of building out a platform to make this knowledge as accessible as possible for you and help guide you in making the best decisions for you. To be the first to hear about it join our green beauty list.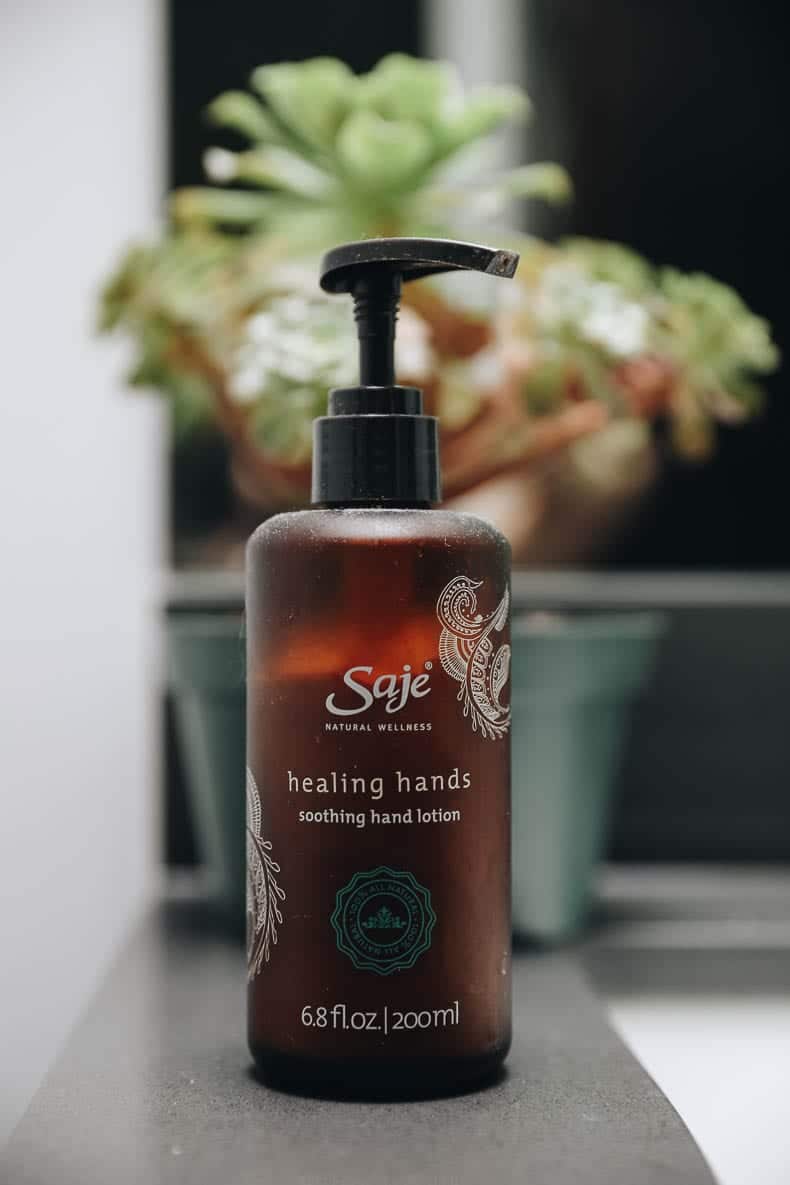 What are some of your favorite clean beauty essentials?