Remember when everyone was nervous to put anything thicker than a foaming cleanser on their face? Not anymore! (Thankfully.) Instead of stripping every last ounce of moisture from our skin, we've come to our senses… and learned a thing or two about how our skin works! I've been using a cleansing balm for years and haven't looked back. Let's dive into what a cleansing balm is, why use one, how to use them and my favorite balms on the market.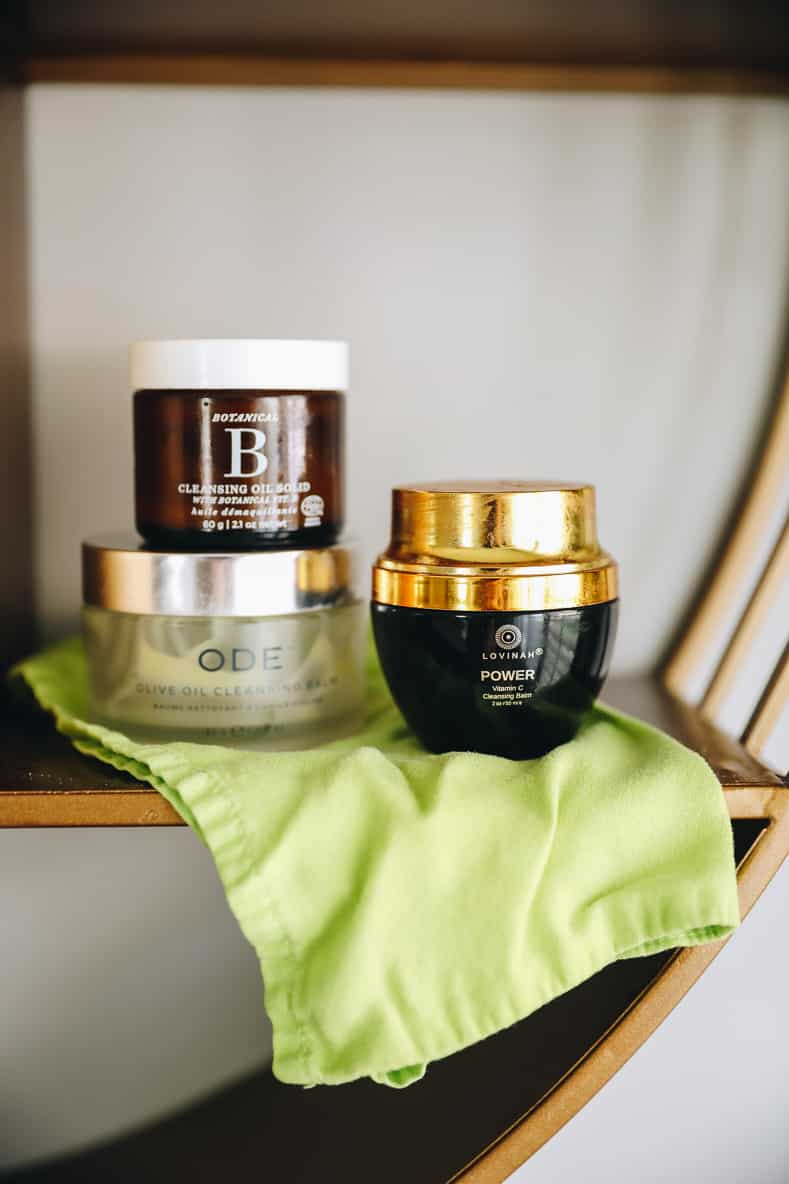 What is a Cleansing Balm?
A cleansing balm is made from oil. It can be used as an every day facial cleanser but is especially great at removing makeup and deep cleansing impurities. Instead of stripping the skin as you cleanse, you are actually moisturizing when you use a cleansing balm.
Cleansing Balm vs. Cleansing Oil
A cleansing balm and a cleansing oil are super similar. The main difference is the consistency of the products. A cleansing balm is a butter-like consistency that is more solid than a cleansing oil which is liquid. Both are great for deep cleansing your face!
I personally reach for a cleansing balm more often because I don't like when oil drips between my fingers and down my hands. Having said that, I know a lot of people prefer cleansing oils because it's easier to just pump out a cleanser. It all comes down to personal preference! Here are the best cleansing oils if that's what you prefer.
How to Use a Cleansing Balm
Start with clean, dry hands and a dry face. Scoop a quarter-sized amount of cleansing balm out (either with your fingers or a spatula) and warm the balm slightly between your palms. Gently massage the cleansing balm all around your face. I like to make this process as spa like as possible! Take your time to gently "scrub" your face, while focusing on any areas with makeup or areas that need a little extra attention.
Once you feel like you've covered your entire face and any makeup you're wearing has been lifted from your face, wet a clean wash cloth or towel with warm water and gently wipe away the cleansing balm.
If you have dry skin, this can be the end of your cleansing! If you have oily skin, you may want to follow up with a gentle foam cleanser as a second cleansing step.
Now let's get into the best cleansing balms out there…
My Favorite Cleansing Balms