Looking for the best natural mascara? Your lashes will thank you with this round up of the best lengthening and volumizing formulas on the market. No clumps, fakes or smudges even for the most sensitive eyes!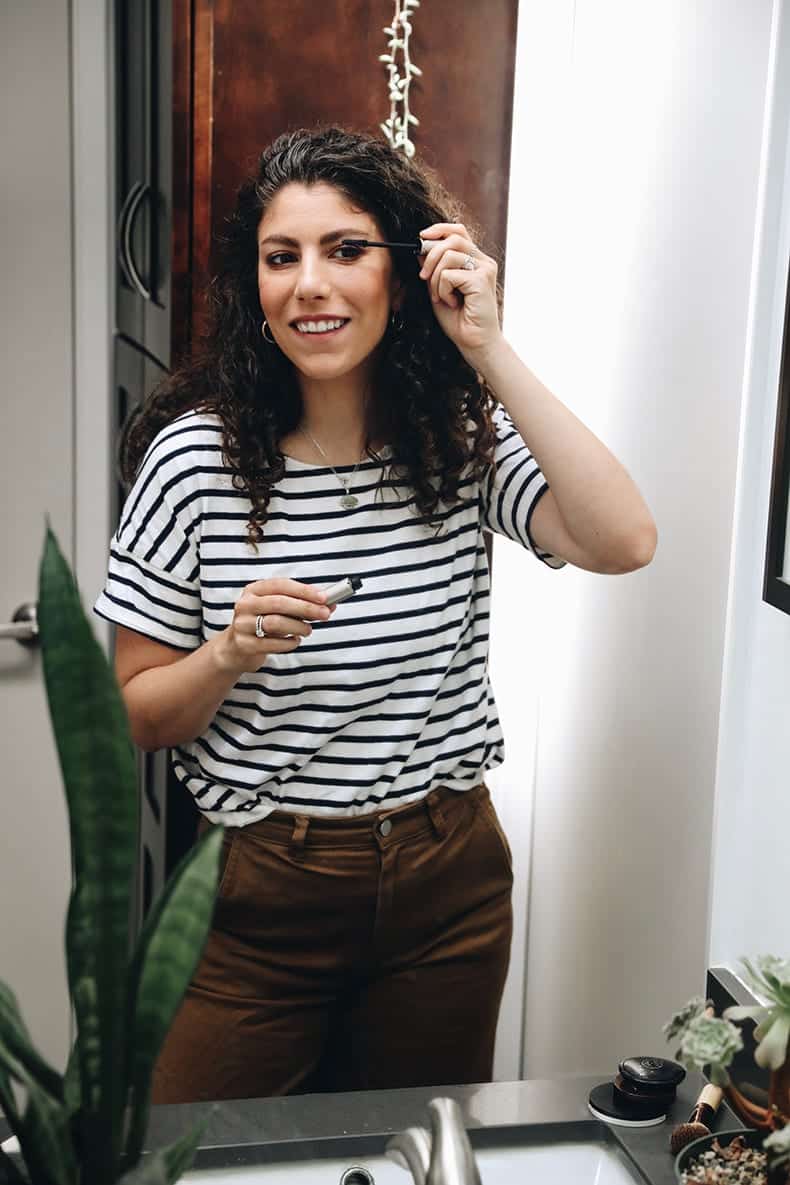 I know a lot of people on the clean beauty train that haven't switched their mascara. To be fair, you probably use the least amount of this product compared to the others, so according to my theory I shared in the natural foundation blog, it can be one of the last products to switch.
While we want all of our makeup to perform super well, I get the sense that people are most picky about their mascara. We want the lift! The volume! The separation! A brush that won't poke you in the eye! A girl can dream right?!
Well the dream has officially become a reality. In the last few years a couple of the best natural mascaras have been released that really give conventional products a run for their money. But it took a while…longer than I would have hoped and your girl may or may not have walked around with black flakes under my eyes thanks to some poor performing mascaras.
One quick discussion before we jump into the best natural mascaras. Truth be told there's nothing suuuuper natural about natural mascaras. The options below are still safer than conventional mascara in that they use safe synthetics and won't mess with your endocrine system BUT many of the ingredients are synthetic and/or use chemicals and not the plant-derived materials you find in other clean makeup (waxes are particularly common). That being said the products I love are still 100% safe for your body, long-lasting, cruelty-free and paraben-free. That's a start!
*****
Want to see me put these products to the test? I tried five mascaras out and gave my full review and honest opinion of each. See how I applied them and how they held up throughout the day.
Like this post? Check out some other Clean Beauty Faves:
The Best Natural Foundation {for every skin type}
The Ultimate Clean Concealer
Clean Beauty Swaps {for 20% off!}
The Best Natural Mascaras