Looking to switch to a natural eyeshadow brand? This list of the best natural eyeshadows and eyeshadow palettes will help you in making that switch. From cruelty-free to vegan, these natural eyeshadow looks have got you covered!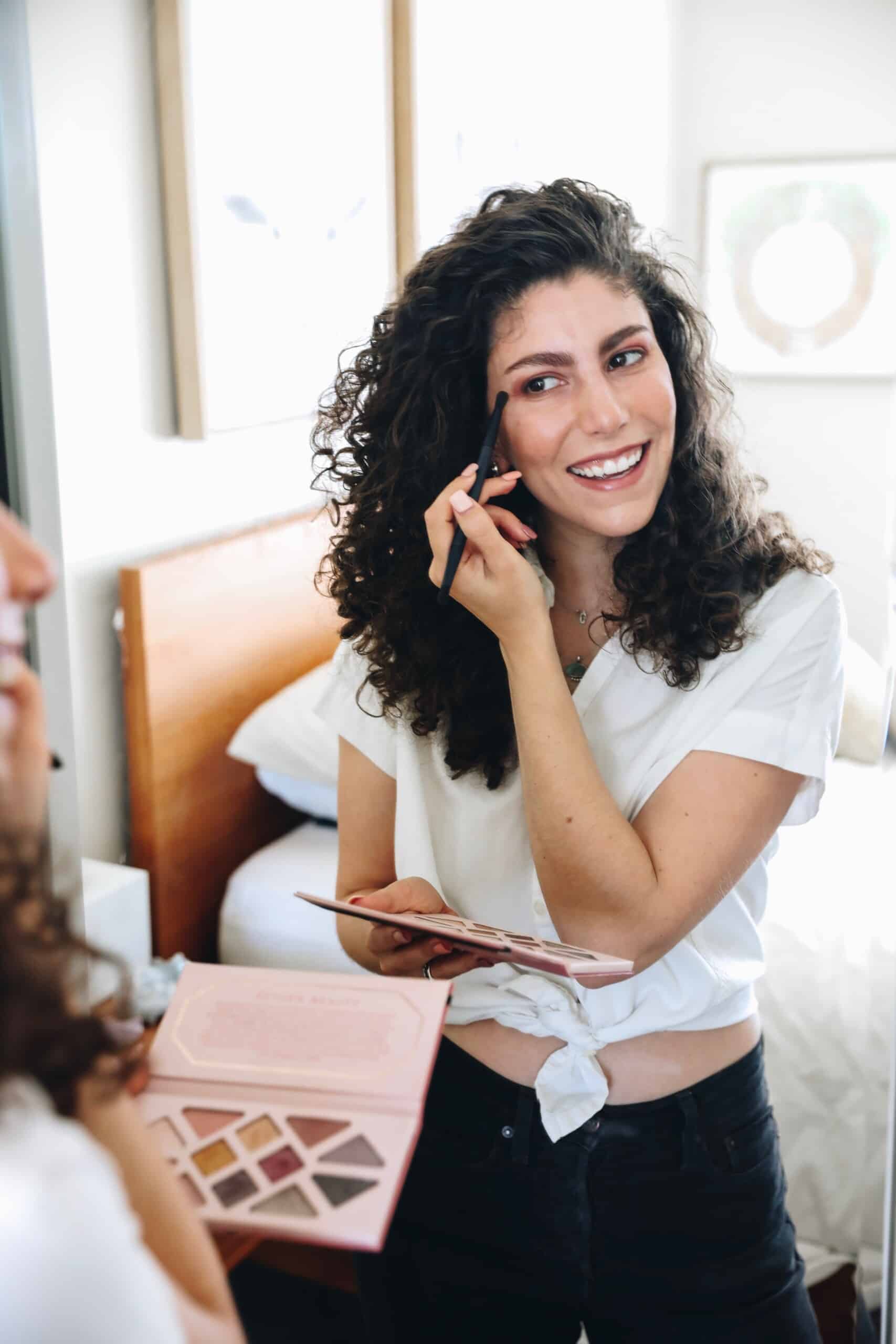 I love playing with eye shadow and had so much fun testing a variety of colors and products! Whether you love natural eye makeup or like to play with bold colors, I have recommendations and tips for the best natural eyeshadows for you.
Tips to Start Using Eyeshadow
If you're new to eyeshadow I know it can be intimidating but it doesn't have to be! I have three main tips:
Start small. Don't feel like you need to go all out when you first start. No need to tackle a full eye look, simply start with one color that's fairly neutral and practice adding to your eye lid with a fluffy brush!
Blend, blend and blend some more. If I've learned one thing from watching countless makeup artists on YouTube it's that blending your powder is SO important! Use a light hand to blend out the edges of your eyeshadow so you don't have harsh lines. You can't blend too much, trust me!
Build if needed! If you feel like you can't see your color or are going for a bolder look, you can always build! Slowly add more color and continue to blend each layer.
Choosing Eyeshadow Colors
Depending on your eye color, the eyeshadow color you wear can really make your eyes pop! Having said that, I don't believe there are rules when it comes to makeup – play with color and matte, add shimmer, glitter and sparkle, stick to neutrals, you do you!
Brown eyes – Lucky you (and me!) we can wear almost any color with our brown eyes. Experiment with fun colors or stick to neutral looks. Pretty much any color will add dimension and depth.
Blue eyes – Flash back to learning about the color wheel. Orange is opposite from blue on the color wheel meaning they are complimentary colors. This doesn't mean you have to wear straight up orange eyeshadow but rather use colors that have orange undertones like copper, rust, gold and bronze for a complimentary natural eye shadow look.
Green and hazel eyes – Red is opposite of green on the color wheel so if you're feeling adventurous, go for a red or burgundy eye look! If you want a more natural look, look for shades with red undertones like bronze or deep red/brown.
*****
Like this post? Here are others you might enjoy:
The Best Natural Eyeshadows