I'll be honest, up until a few years ago I NEVER used highlighter. In fact, most of the beauty world didn't either. The goal was to look as matte as possible. Glowy, dewey skin? Not a thing. But these days it's all about getting your glow on. I love the healthy, natural glow highlighters give and fortunately the clean beauty space has caught up with some awesome natural highlighters that give Becca's Champagne Pop Highlighter a run for it's money.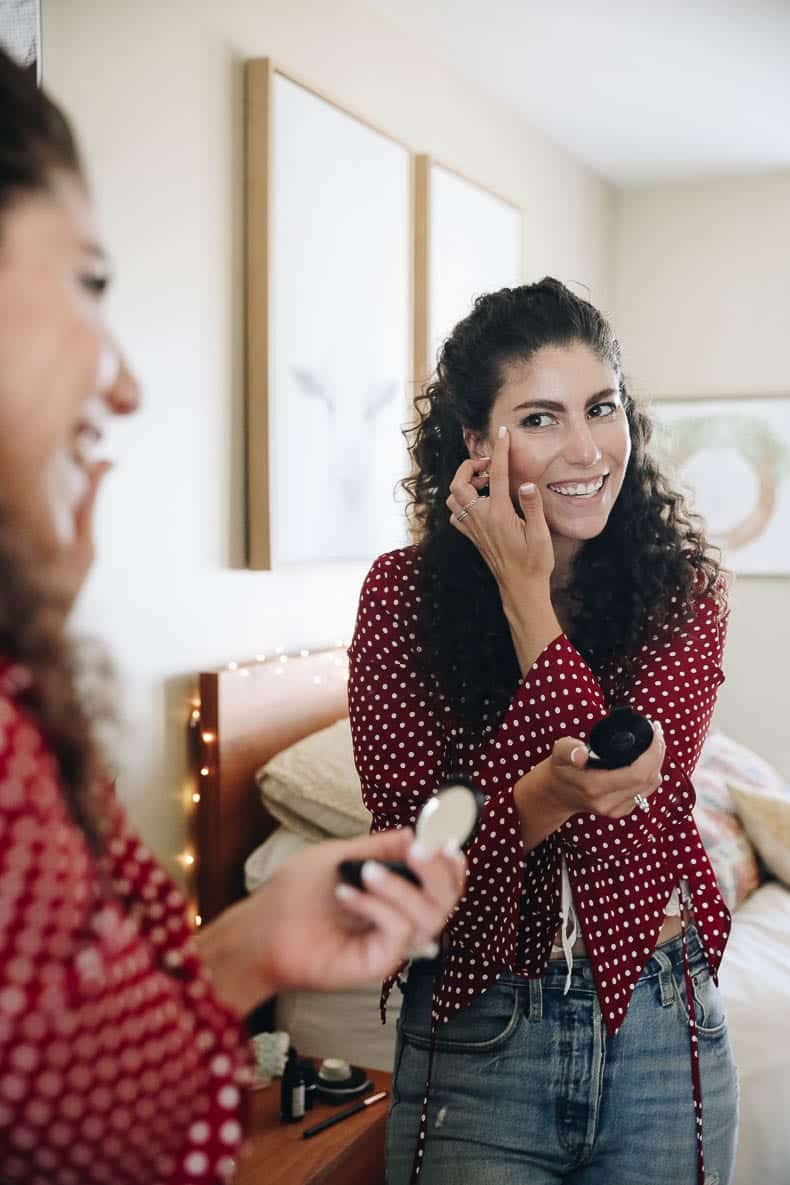 I tried out six different highlighters for you and to be honest, they were all winners! It totally depends on what type of highlighter you're looking for and your personal preference. I'll give you the breakdown of six different highlighters that are all great options but at the end of the day, it's in your hands. What is your price point? Do you want a warmer or cooler highlight? Do you prefer cream or pressed? You do you! Let's talk the best natural highlighters…
The Best Cream Highlighters
1. Maya Chia Highlighting Serum in Golden Hour $42
This is a really beautiful product! You can mix it in with your primer, foundation or skincare to create an overall glow but I preferred to dab it on right where I wanted the highlight to be and then blended well. Make sure you blend it really well otherwise it kind of just sits on top of the face. It's pricey but the versatility of the product makes up for it.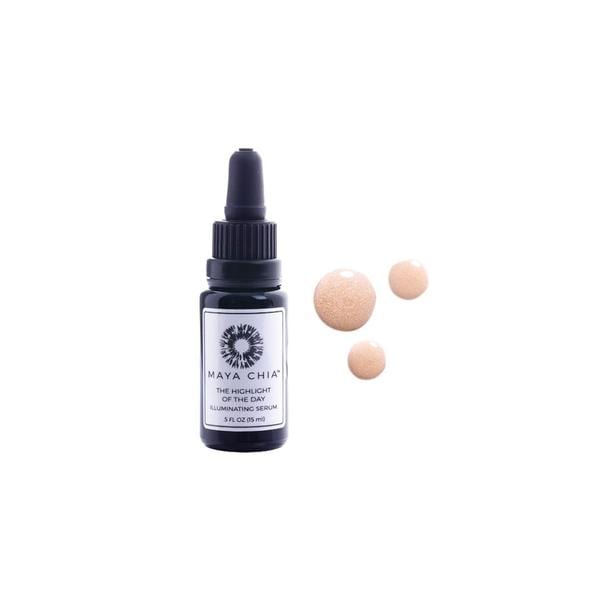 2. RMS Living Luminizer $38
This highlighter has a cult following and for good reason. It's definitely worth the hype. I have had this for a couple years and still love it! If you want a guaranteed beautiful cream highlight, this is your best bet. It comes in a few different shades – some are more natural/skin tone and others are more pink/gold toned. You really can't go wrong with this highlighter!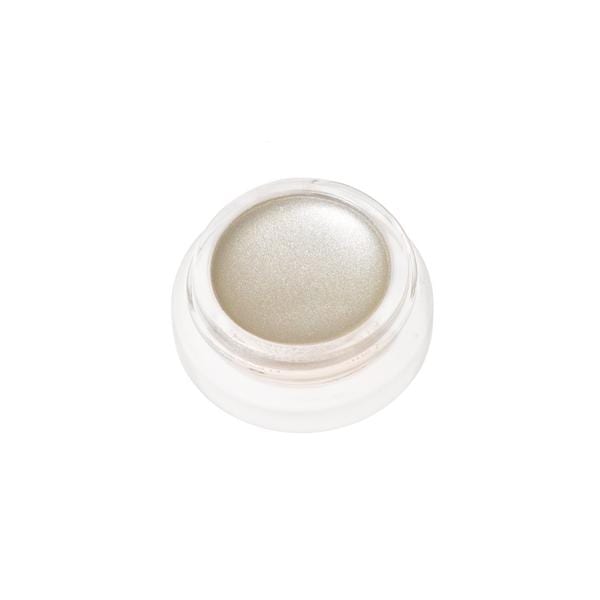 3. Rituel de Fille Rare Light Luminzer in Stellaris $29
This appears kind of yellow-ish in the compact but it applies a gorgeous golden color. A little goes a long way with this highlighter so be careful to not apply too much. I get so many compliments when I wear this!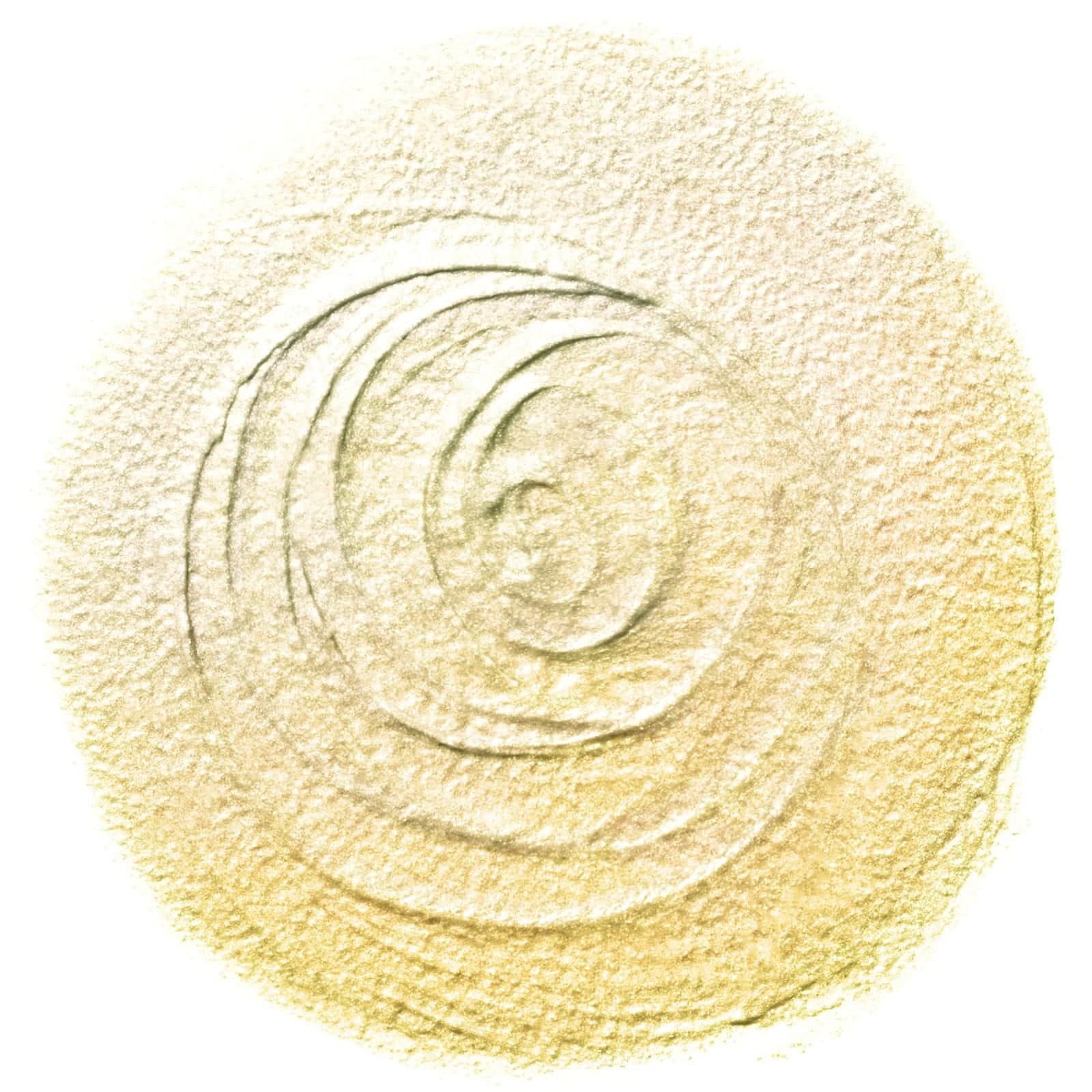 The Best Pressed Highlighters
1. Lily Lolo Illuminator in Champagne $26
This is a warmer toned, pressed highlighter that is a solid option. I prefer cream or liquid highlighters to powder but if you are looking for a warmer, pressed highlighter, this is your go-to. It's affordable and overall a really pretty, subtle highlighter. The closest in terms of pressed highlighter to Becca's Champagne Pop (<–was anyone else equally as obsessed with this when it came out?!)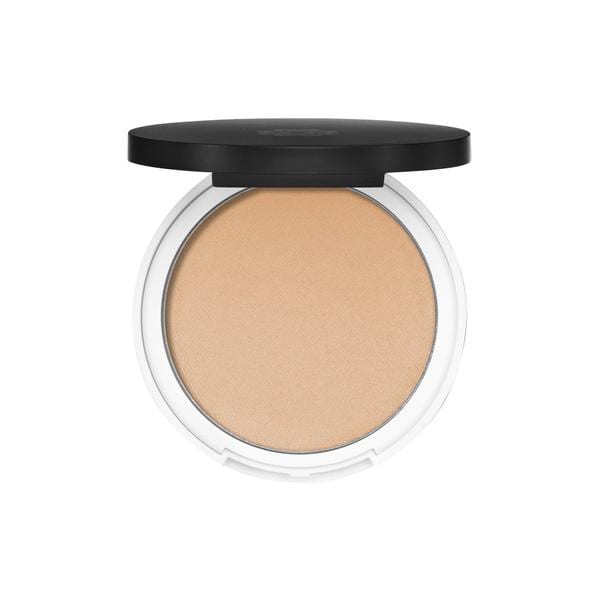 2. PYT Beauty Highlighter in Courtside $22
Even though this is on the list for best powder highlighters I have to be honest… I rarely reach for this one. This highlighter is a cooler tone and really glittery. I prefer a warmer, more hydrating look for my highlighters and this is kind of the opposite. It still performs really well and I would wear it if I had a special event or a specific look I was going for. If cooler toned, powder highlights are your jam, try this!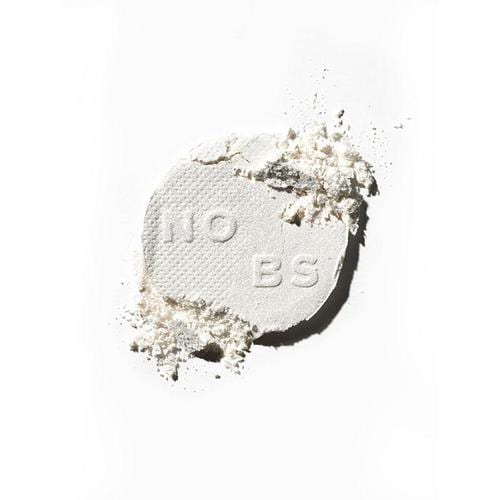 *****
Want to see me put these products to the test? I tried six natural makeup highlighters out and gave my full review and honest opinion of each.
Like this post? Check out these other green beauty posts: