I'll be honest, up until a few years ago I NEVER used highlighter. In fact, most of the beauty world didn't either. The goal was to look as matte as possible. Glowy, dewey skin? Not a thing. But these days it's all about getting your glow on. I love the healthy, natural glow highlighters give and fortunately the clean beauty space has caught up with some awesome natural highlighters that give Becca's Champagne Pop Highlighter a run for it's money.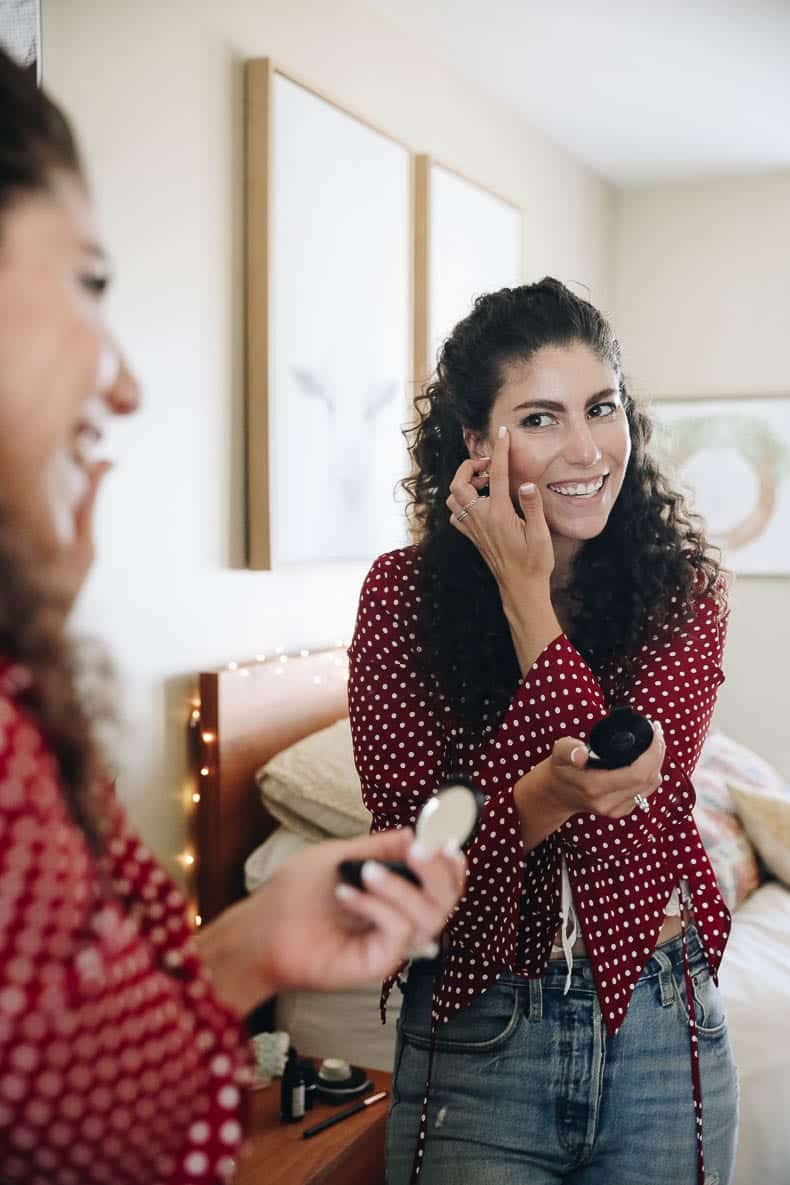 I tried out six different highlighters for you and to be honest, they were all winners! It totally depends on what type of highlighter you're looking for and your personal preference. I'll give you the breakdown of six different highlighters that are all great options but at the end of the day, it's in your hands. What is your price point? Do you want a warmer or cooler highlight? Do you prefer cream or pressed? You do you! Let's talk the best natural highlighters…
*****
Want to see me put these products to the test? I tried six natural makeup highlighters out and gave my full review and honest opinion of each.
Like this post? Check out these other green beauty posts:
The Best Natural Highlighters