Tahini in a smoothie? If you haven't tried it you are missing out! This Tahini Date and Cinnamon Smoothie is full of flavor and creaminess and perfect for a healthy breakfast or start to your day.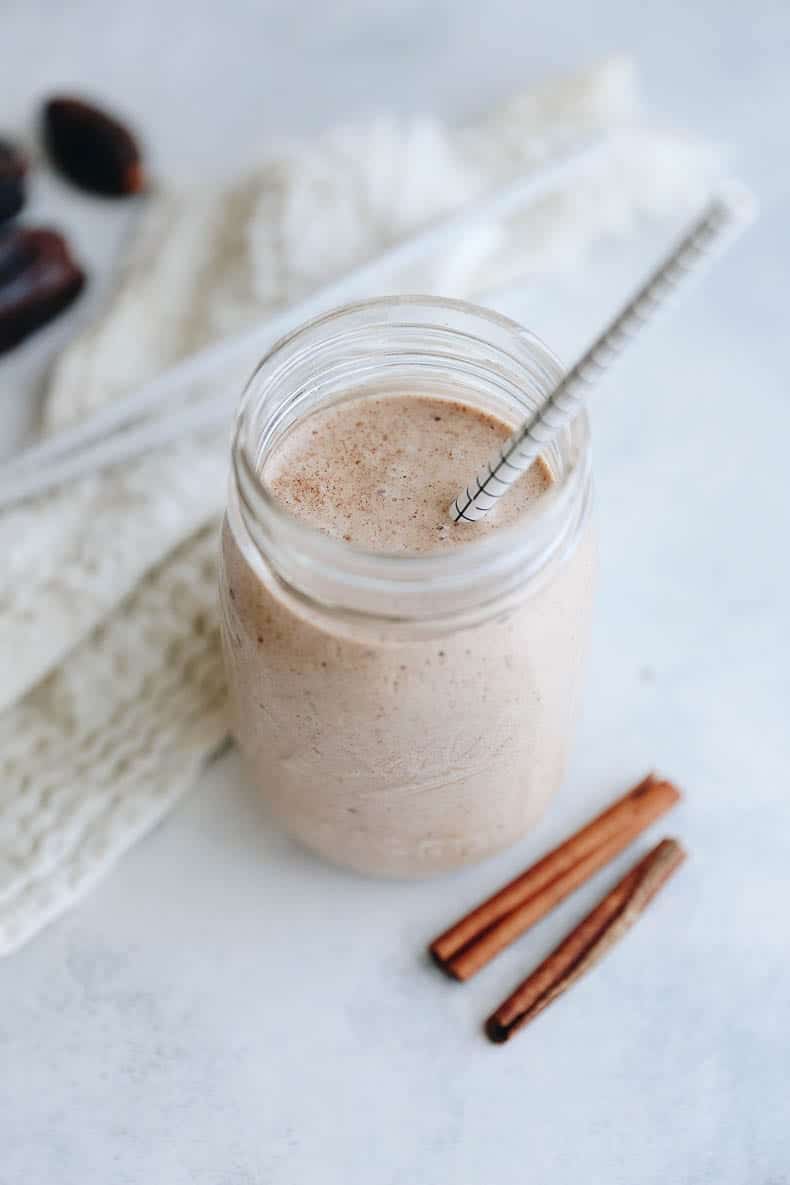 You asked. I delivered. Or more precisely: I asked you on Instagram if you wanted to see this Tahini Date and Cinnamon Smoothie, you said yes so here I am delivering.
And hello first blog post of 2019! Well, there's been a few podcast episode posts and a few republished old posts (are you into this?) but this is my first recipe and what feels like REAL post of 2019. So heyyyyy there. How have you been?
As I'm sure you've noticed, things have been a bit quiet around here. If I'm being honest, I had a bit of blogger burnout and needed to take a break. I also found myself going down the rabbit hole of old content and came to the realization that there are over 1000 posts on this site. OVER 1000. That's a lot of posts. I've spent the last 6 years so focused on creating new content that a lot of the old stuff got neglected.
Don't get me wrong, it's all still great. But between old posts with photos taken on my iPhone 4 and language that doesn't reflect my current belief systems it's become clear to me that I need to find a balance between creating new and refreshing the old.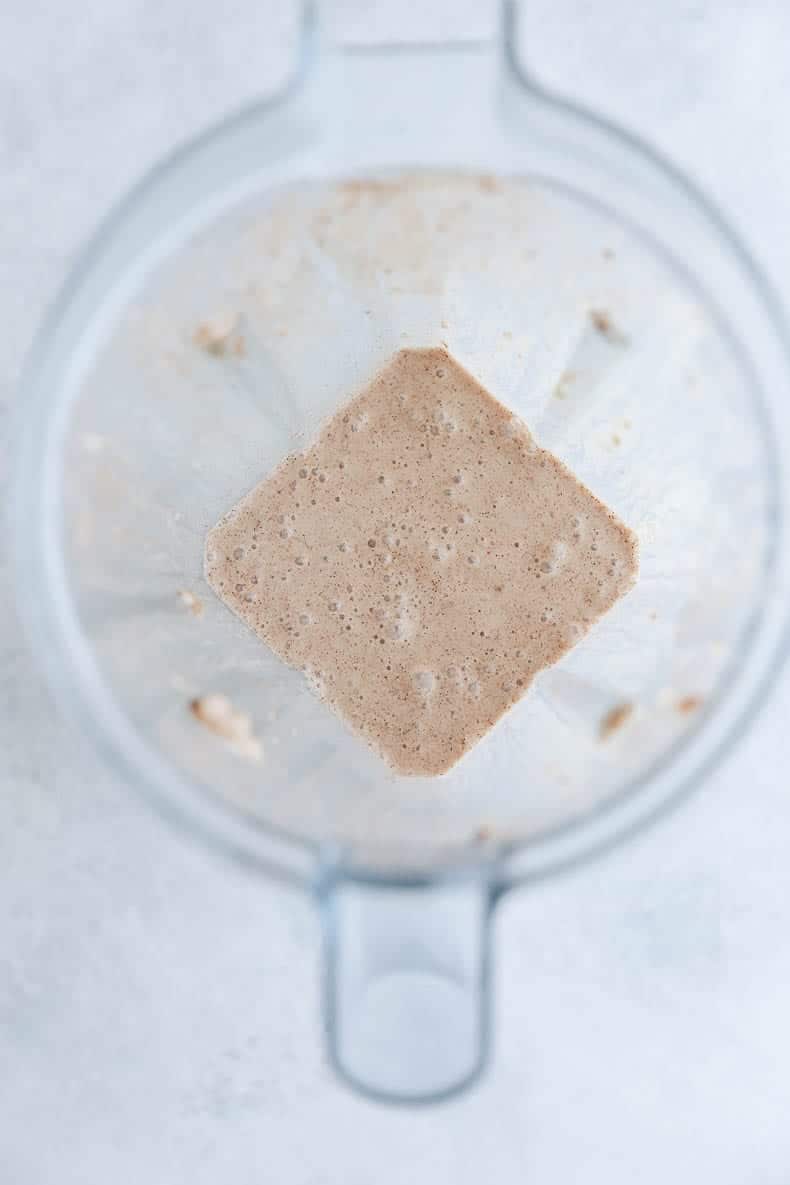 It's also been super important to me that The Healthy Maven tell a journey. It never has been and never will be my intention to make everything on here look like who I am now because well, that could also change any day but when I come across diet-centric language or information that could use some updating I am going to do my best to do just this.
At the same time, I'm keeping all the weekend recaps, random ramblings, beyond the kitchens and all my other attempts at chronicling my life because I am SO happy I have this virtual diary to capture it all…even if it makes me cringe most of the time.  So yeah, a break was necessary and has given me a fresh perspective on how I want to move forward with this space.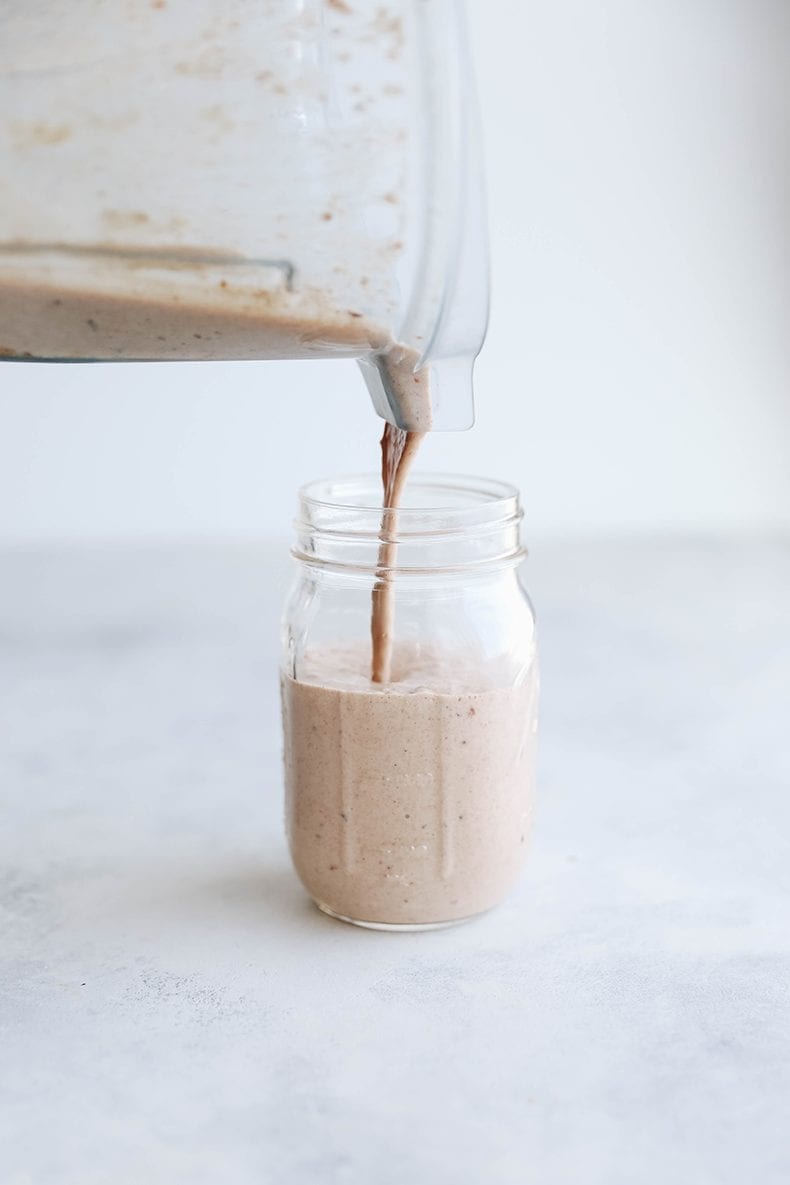 So what's coming up? Some new content (no more schedule – only when I feel like posting!), some refreshing of old content and perhaps most importantly, EASIER SEARCH! Yes, you read that correctly. I'm working with my #1 girl Rachelle to update THM to make it more user-friendly and easier to search. From travel posts to the podcast you'll soon be able to pull up whatever you want from the site and what feels most relevant to you.
Including recipes like this Tahini Date and Cinnamon Smoothie! So let's chat about it…
How To Make: Tahini Date and Cinnamon Smoothie
Jess and I went back and forth on this smoothie and how to perfect it. Our conclusion? A LOT of cinnamon is key. We think 1 tbsp outta do it but if you're sensitive to spice or feeling a little bit extra feel free to use less/more.
The ingredients are simple: Banana, almond milk, a date, cinnamon and tahini. But I also like to add a few cups of greens (usually spinach) and a scoop of protein powder for a little extra staying power. However, if protein powder isn't your thing feel free to omit cause you're getting lots of protein from the tahini…not to mention creaminess!
Let's blend it up together…
Print
Tahini Date and Cinnamon Smoothie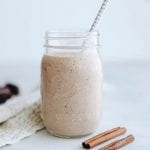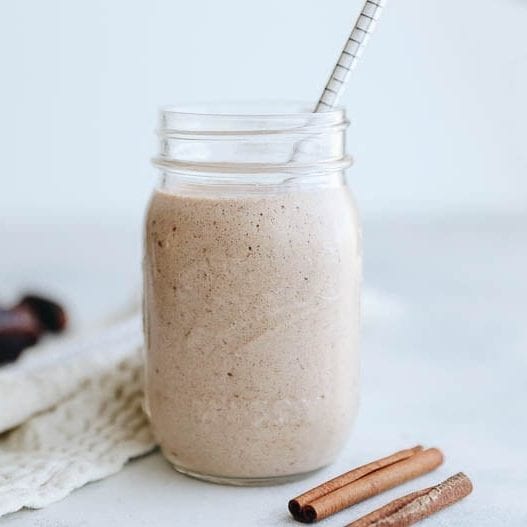 Scale
Ingredients
½

–

1

frozen banana

3/4 cup

milk of choice (we like vanilla almond milk)

1

medjool date, pitted

1 tbsp

cinnamon

2 tbsp

tahini

Pinch of salt

Optional: frozen spinach, flax seed, protein powder
Instructions
Place all ingredients in a blender and blend on high until smooth.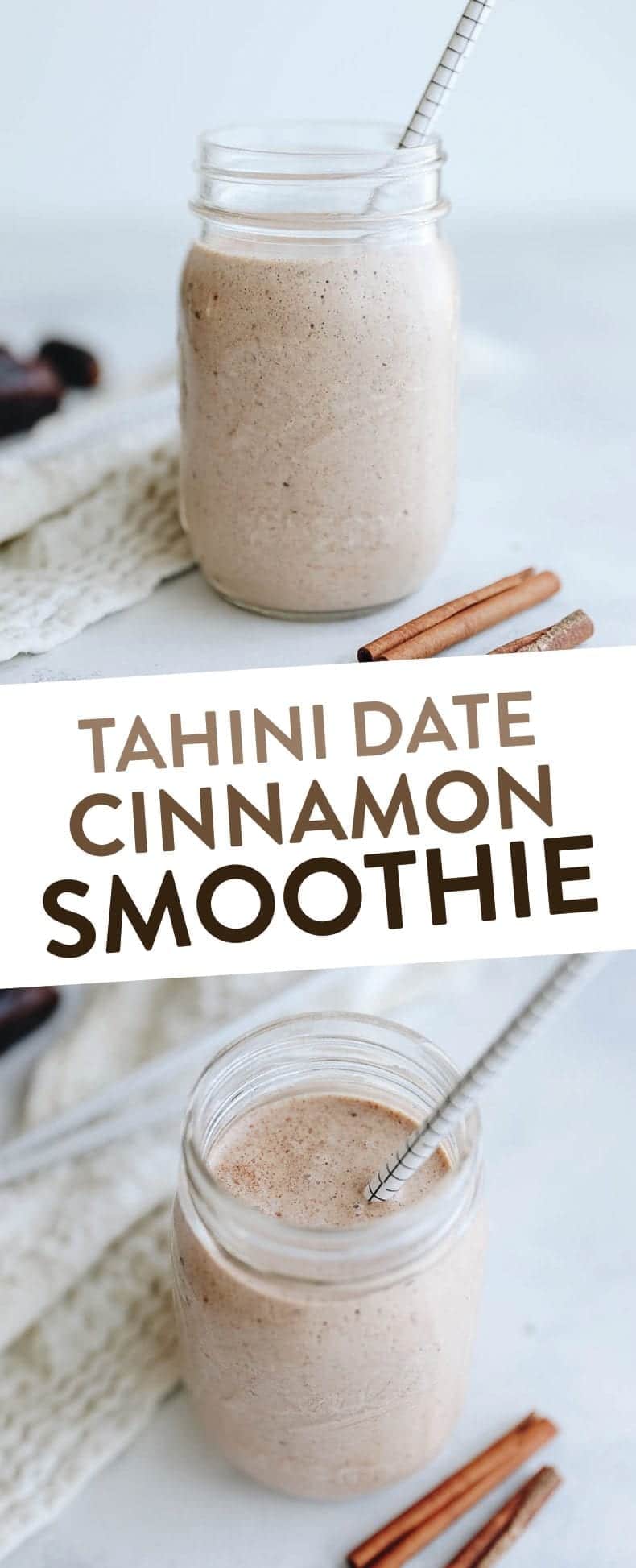 Big smoothie fan? Here are a few other smoothie favorites from Team Maven:
Matcha Mint Coconut Smoothie Bowl | Almond Chai Green Smoothie | Blueberry Green Smoothie Bowl
JOIN THE THM NEWSLETTER
Join 20,000+ members of the THM Community to get access to exclusive recipes, healthy lifestyle tips and behind-the-scenes news from our team!