Today is World Mental Health Day. In honor of the 1 in 4 people who has a mental health diagnosis (myself included) we are dedicating today's post to you. Regardless of a diagnosis, therapy is for everyone. Read on to find the right fit for you…
Ever since sharing more of my mental health story, I can't tell you how many times I've been asked how to find a therapist… and finding a good therapist at that. I love that people are normalizing therapy and truly believe it is the biggest gift you can give yourself.
I can't even begin to express how much value there is in going to therapy. I was literally raised with it (my Mom is a therapist), studied it in school (I was a psychology major) and have seen a therapist pretty consistently for the last 12 years. I preach the gospels of the therapy, but finding a therapist that is the right fit for you? That takes some work. Let's get into it…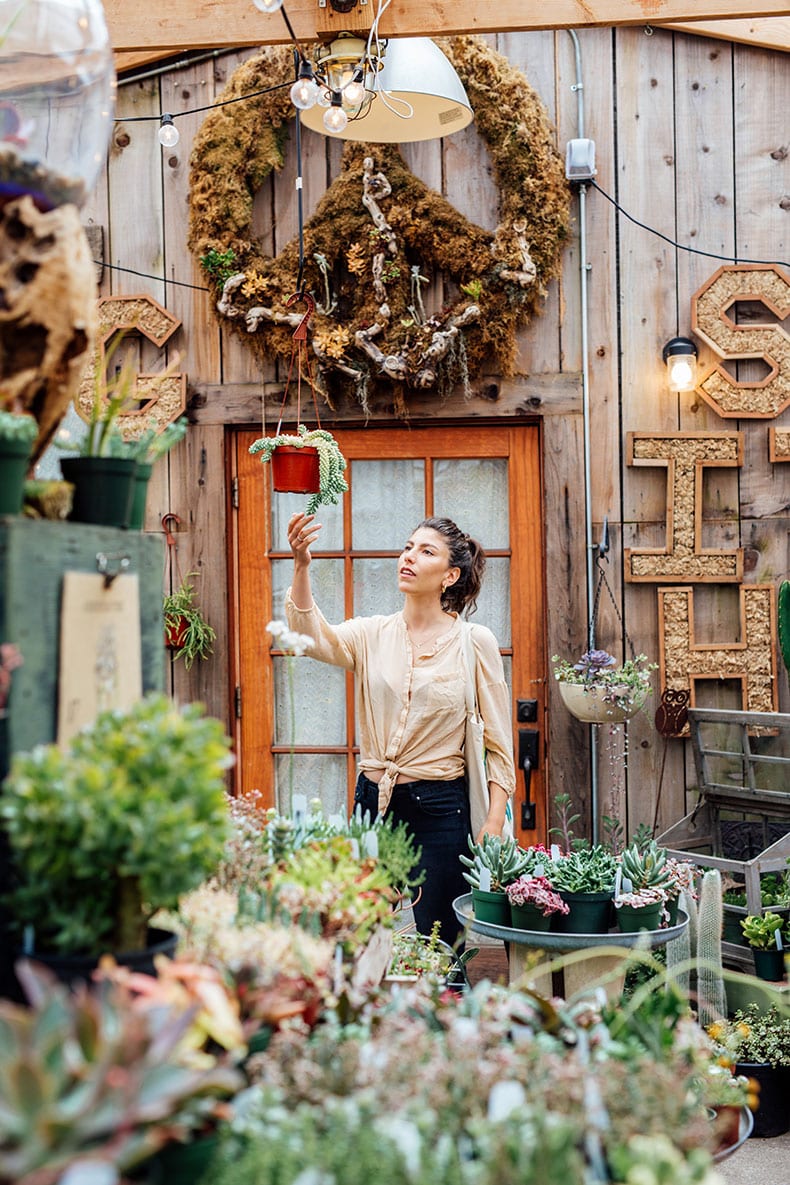 Why See a Therapist?
I believe there's a misconception that you should see a therapist only when sh*t hits to fan. This couldn't be further from the truth.  Therapy has been crucial in managing my anxiety and depression but I know plenty of people that benefit from therapy even if they don't struggle with a mental illness. Therapy provides you with the tools to be able to weather any storm that comes your way, mental illness or not.
Here are some reasons you might seek therapy:
Wanting to cultivate more self love/self confidence
Struggling with a situation at work
Not sure how to navigate a rough patch with a friend or family member
Wanting to live your best life
Struggling with a mental illness
Dealing with substance abuse
Walking through a tough period in life
You're a human
See that last point? That means you all qualify.
Types of Therapy
There are SO many different types of therapy. I've dabbled with a few different types and found which ones I do best with but I recommend trying out a few types to see which work for you. There are more types of therapy than I can count so I'm going to do an overview of the most common types. Don't feel like you need to know everything about these types of therapy before you start, I just wanted to give a broad overview and let you know that there are different types. Once you start therapy and learn how you respond to a certain type, you might look for another therapist that does a similar style.
Cognitive Behavioral Therapy – Also known as CBT, helps you assess and change the way you think, act and feel. This is a more goal-oriented practice to help shift negative thought patterns. May also include exposure therapy to more specific triggers.
Behavioral Therapy – An umbrella term for many types of therapy that tend to focus on our learned behaviors and the environmental influences for them. More often than not,  we act a certain way because of things we have experienced in our past.
Psychodynamic Therapy – Looks at the connection between your thought patterns and your emotions, relationships and actions. This is what you typically think of when it comes to talk therapy where the patient is encouraged to talk freely to help unconscious thought patterns and beliefs to come through, also known as "free association".
Family Therapy – Engages the entire family unit where the family is viewed as a system rather than just the sum of its parts.
Group therapy, interpersonal therapy and therapy focused for specific ailments are also common.
How to Find a Therapist
There is not one way to find a therapist but I thought I would share some tips to point you in the right direction. Overall, you want to feel comfortable and empowered by your therapist.
1. Get a recommendation. If you know someone that has a therapist they love, get a recommendation from them! If you're worried about your therapist sharing your story with someone you know, don't be. You are protected under HIPPA and it's illegal for them to share your story with others. Not comfortable asking a friend? Ask your primary care provider for a referral.
2. Look at Psychology Today. You're able to search by zip code, insurance companies, specific issues, gender, faith… all the things. Their website really helps you narrow down who you'll be seeing if you have no where to start.
3. Check affordable counseling. Unfortunately finances can be a barrier to some looking for therapy but thankfully a lot of organizations realize this and are offering more affordable counseling services! If you go to a school or work for a bit corporation, it's worth looking into therapy offered by your school or work. If you don't fall into either of those categories, search "affordable counseling" + "your city". There are reduced rate and even free services in most major cities! Also occasionally therapists offer sliding scales based off your income so never be afraid to ask.
4. Look into teletherapy. Whether you don't have time to physically get to a therapist, moved away from your favorite therapist or just want to try therapy from the comfort of your own home, look into teletherapy! You can search for one on Psychology Today or check out Talkspace, a resource with over 5000 therapists who provide therapy over the phone or skype.
Tips for Finding The Right Therapist
It's one thing to find a therapist, it's a whole other to find the right therapist. Finding the right one isn't always easy. Therapy isn't always comfortable so it's important to make the distinction between the experience of therapy and the therapist you're working with. But here are a few tips to finding the right therapist for you:
1. Try a few out- I think it's helpful to know that the first therapist you meet might not be the perfect fit and that's ok! Try out a few until you find someone that's a good fit for you. It's kind of like dating…except only one of you has to swipe right.
2. Look for someone you share things in common with – this isn't always necessary but if you know you'll feel more comfortable with a woman vs. a man or someone of a similar spiritual or ethnic background, it's perfectly okay to set those requirements. Just try going in with an open mind and you just might surprise yourself.
3. See what they specialize in – know that you struggle with anxiety? Have a challenging relationship with a family member? See what different therapists specialize in and use that as a tool for guiding your search.
How Do You Know If You've Found the Right Therapist?
Therapy is not a miracle cure and it won't make all your problems go away but it should help you in navigating some of life's toughest storms. The most important factor when it comes to finding a good therapist is: Do you feel heard? Is your therapist holding the space for you to express yourself freely and without judgement?
If you don't feel like you're being understood and don't feel comfortable voicing these concerns then your therapist is not the right fit for you. Note: Your therapist may not always agree with you but they should always validate your feelings as being real. At this point it's time to find a better fit.
Like any relationship, never feel like you have to settle for the first therapist you're matched with. Finding the right therapist isn't always easy but it's well worth the search!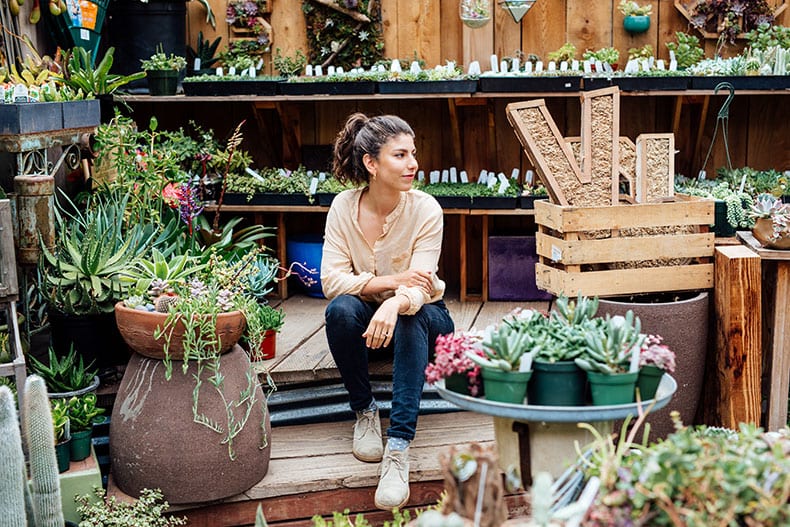 Disclaimer: I am not a licensed mental health professional and this post is not meant to diagnose or treat any illness. If you are struggling and require immediate attention please contact the National Suicide Prevention Lifeline online or at 1-800-273-8255  which is available everyday, 24 hours a day.
Photos by Bettina Bogar
WANT MORE HEALTHY LIVING TIPS? Join the THM Community!
Join 10,000+ members of the THM Community to get access to exclusive info about healthy living, products I'm loving and tips and tricks on making a healthy lifestyle easier and sustainable.