Itttt's here! The last few months we have been working away at a huge project and I'm thrilled to finally share that the Green Beauty Shop is officially live! It has been a dream of mine to have a one-stop-shop for all things green/clean beauty where I can send you guys directly when you're looking for specific clean beauty products. As you know, I'm a bit of a green beauty addict and I love sharing my product recommendations with you. My hope is that I can help make the switch to cleaner skincare/haircare/body care/makeup easier and more affordable for you!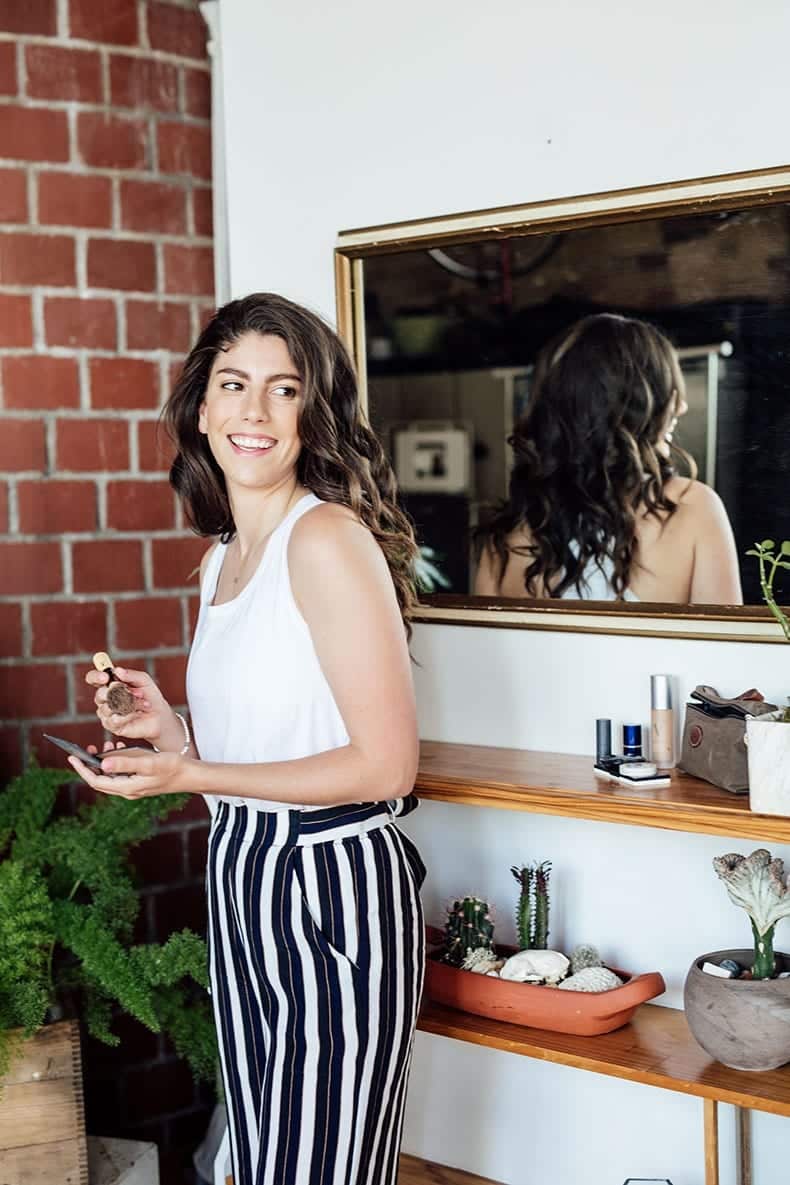 So let's chat about what you'll find on the Green Beauty Shop…
Green Beauty Shop Categories
Skincare must-haves – everything from cleanser to serums to masks.
Shampoo & Conditioner – whether you have curly hair or straight hair, I have products for you!
Hair Styling – can't forget about styling those locks!
Natural Makeup – foundation, concealer, mascara, eyebrow products, bronzer, highlighter… allll of the makeup recommendations!
Everyday Essentials – you know, the products you use every day like hand soap and body wash.
Natural Deodorants – yup! My favorite natural deodorants that actually work!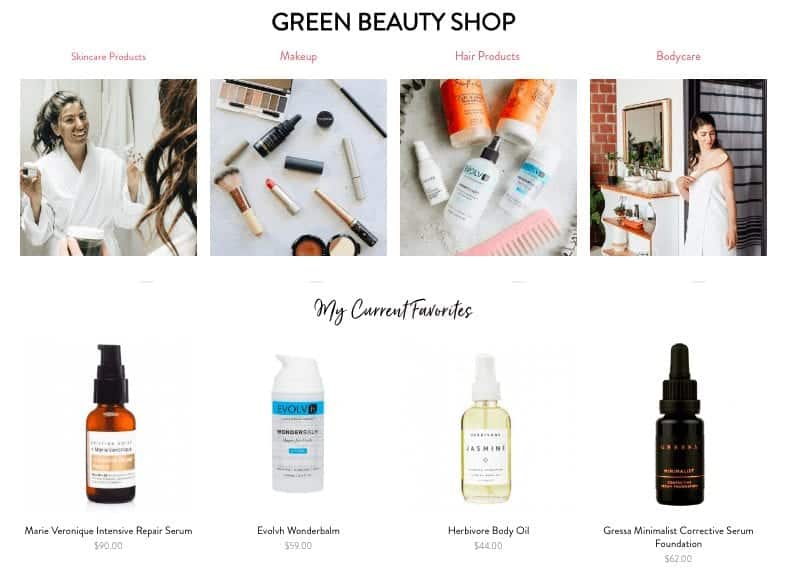 I'm sharing my tried and true green beauty brands and products. You'll notice that each product has a breakdown of price, packaging and my overall thoughts of the product. Everything on the product description is written based off personal experience. There isn't a single product in the shop that I haven't tried and vetted myself.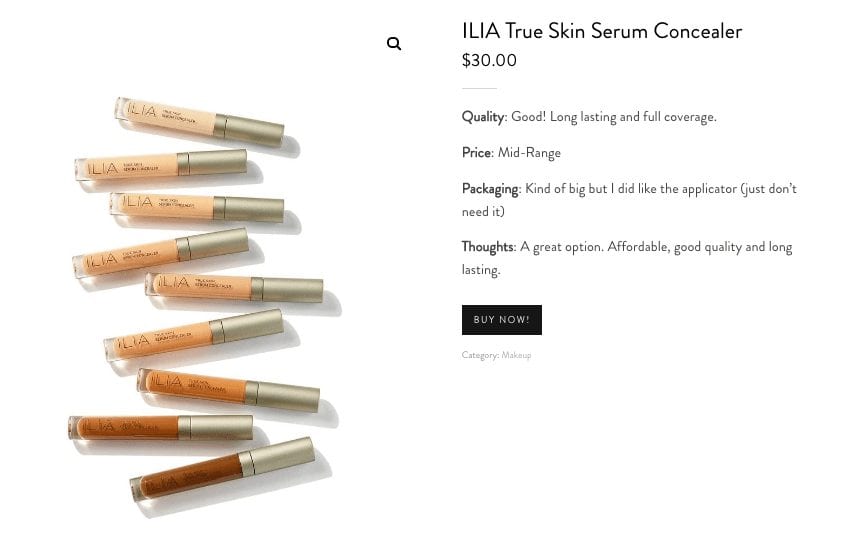 There is also a place where you can leave (and read!) reviews of the product. My hope is that the Green Beauty Shop can be a community where we can share feedback and learn from each other. I genuinely stand behind any product that's included in the shop but also want you to hear reviews from your fellow shoppers so you can trust your purchases.
If you've tried out any of the products in the shop be sure to leave a review!


My vision is for this to be a place you can always turn to for clean beauty recommendations. Instead of going to a natural beauty store and trying to sort through which products might work for you, I did the research for you. Need a new foundation? You have my stamp of approval on three different foundations depending on the coverage you're looking for. Looking to switch up your skin care? I've got you covered with the best cleansers, toners, serums and moisturizers. I hope this becomes a bookmarked page that you reference when you're looking to switch over a product to cleaner beauty! I'll be adding to the shop as I find and try new beauty products.
ALSO! Over the years I've reached out to many of the brands I love to ask for discount codes so you can save money! If a product has a discount code associated with it you will see it in the description box. Be sure to make note of it so you can save money while you shop.
I'd love your feedback on the shop. Leave a comment below and let me know if I missed any categories or if you have questions about specific products!
Happy shopping!

Like this post? Here are more clean beauty blogs you might enjoy:
LOVE THESE NATURAL BEAUTY TIPS? Join the THM Community!
Join 10,000+ members of the THM Community to get access to exclusive info about natural beauty, products I'm loving and how to transition to a more natural lifestyle.