Disclaimer: This post was in partnership with Expedia Canada and Food Bloggers of Canada. I was compensated for my time; however all experiences and opinions are entirely my own.
By now you should all know about my inability to sit still. It's both my greatest strength and biggest weakness. It's the fire under my butt to get things done, see the world and make the most of every single day. It's also the reason I can burn-out and lose my mind when forced to stay in one place for a longer period of time.
The latter is happening to me right now. All I want to do is hop in a cab to the airport, take the next flight to anywhere and explore somewhere new. But a girls gotta work so to compensate for my cabin fever, I thought I'd take us all on a walk down memory lane.
Not surprisingly, one of my favourite parts about travelling is trying out new food. If you've read any of my previous travel recaps then you know that 90% of the pictures are of food, involve food in some capacity or are pre or post meal. What better way to enjoy a new city or culture than through you stomach?!
So instead of impulsively jumping on the next flight outta here, how about we relive the memories together with my most memorable meals of all time – USA edition!
This is a throwback to my trip to Hawaii in summer 2012. The trip happened to fall during my 23rd birthday so my wonderful parents decided to take the celebrations to the next level. We had a private flight over Kauai followed by the most delicious meal ever at The Beach House. Watching that sunset as I dug into my birthday carrot cake was one of the highlights of my life. If I could transport myself back anywhere it might be to this very moment.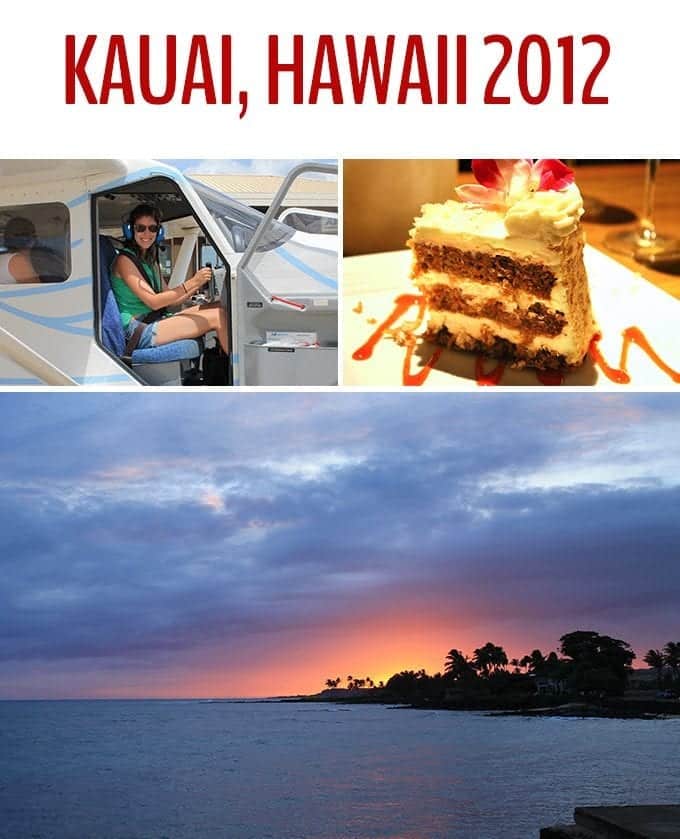 Most of you know that I used to to live in NYC, so naturally I tried my fair-share of amazing restaurants in the city. NYC is foodie heaven, but one place stole my heart. Okay, one guy stole my heart and one of our first dates was at ABC Kitchen so I will forever associate it with the love of my life. Here's a little flashback friday to one of mine and C's first dates ever. I will never forget the farro salad, brussels sprout pizza and kobe beef burger. Oh and the bottle of malbec we split. It's farm-to-table at its finest and if you're looking for a romantic date restaurant, it's well worth the price tag! I was too immersed in the food to remember to take any photos (pre-blogging days!) but here's a pic of the two of us at ABC Kitchen when we first started dating. Babiessssss.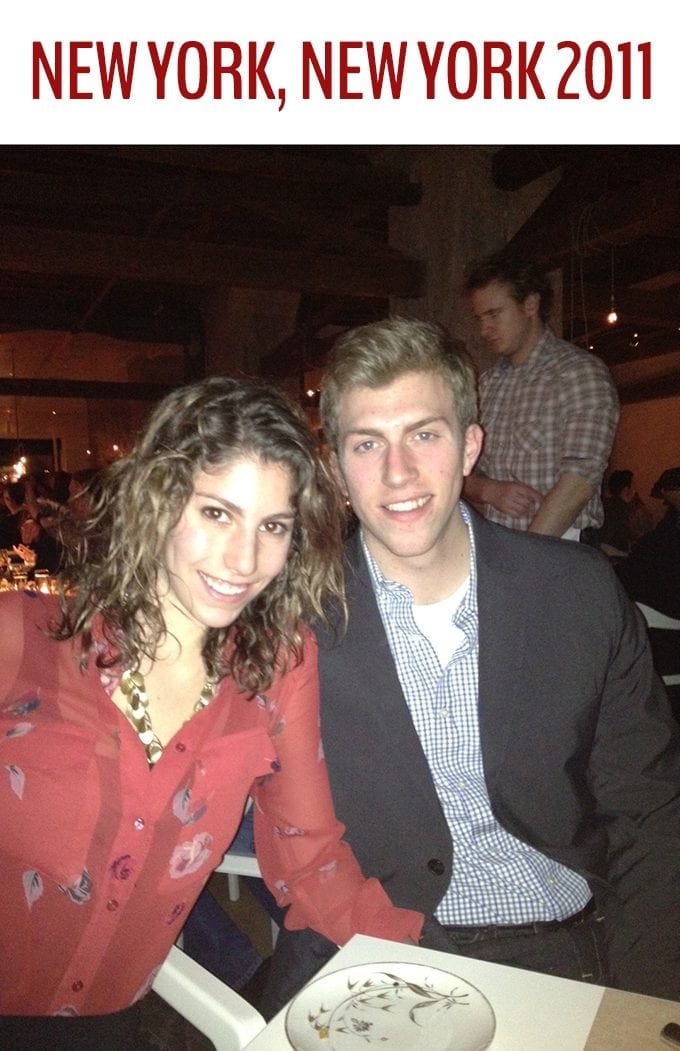 Fancy dinners are great, but I'm equally as happy with low-key, understated meals. One of my most memorable of these was our oyster BBQ at Tomales Bay Oyster Company about an hour outside San Francisco, California. You may remember my trip there last year, which was full of beautiful scenery, ocean waves and seafood galore! We picked up some wine, munchies and several dozen oysters and grilled them after a beautiful hike along Point Reyes. It was pure perfection.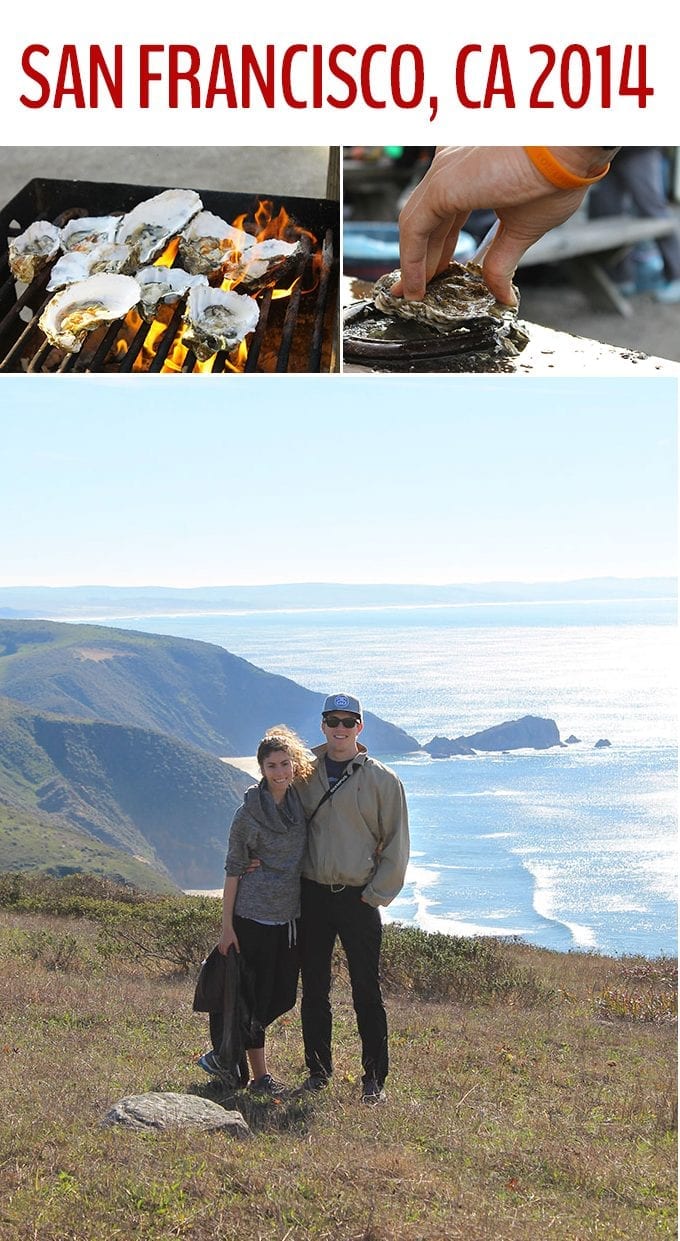 I couldn't mention my top places to eat in the US without stopping by Minneapolis. As a Canadian, visiting Minneapolis is kind of random (although apparently Minnesotans basically consider themselves Canadian…who knew?!) but it is one of my fave US cities! It doesn't matter if it's Winter or Summer (the only two seasons), everyone will be outside doing some sort of activity or enjoying it's fabulous restaurants or farmer's markets. One meal in particular that I loved was with my girl Lee and C's family at Cafe Lurcat in Downtown Minneapolis. Such a fab meal followed by a stroll through Loring Park.
Clearly when I travel to a coast I make seafood a priority. One of my most memorable meals was on Martha's Vineyard a few years back to celebrate my cousin's wedding. My entire extended family set-up shop on Menemsha Beach to watch the sunset and enjoy fresh lobster from Larsen's Fish Market. We did it again last year when we went to visit my cuz and her fam in August. Obama was down the beach watching the same sunset! If you can make it out to the vineyard for a visit, I highly recommend it!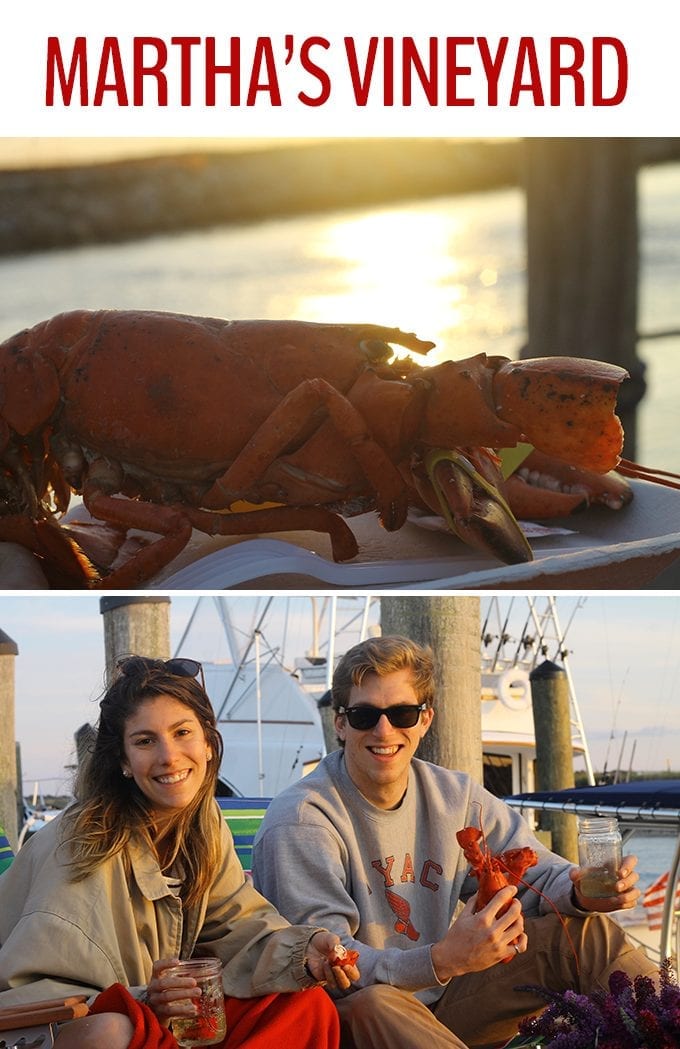 Some of you may remember my trip out West last summer to Utah, Wyoming and Montana. The Grand Tetons completely stole my heart, but the only thing that may have topped it was discovering gluten-free pizza in a National Park after a long day of hiking the Tetons. It may have been one of the happiest moments of my life. I know I'll be visiting Leek's Marina for another slice one day soon 🙂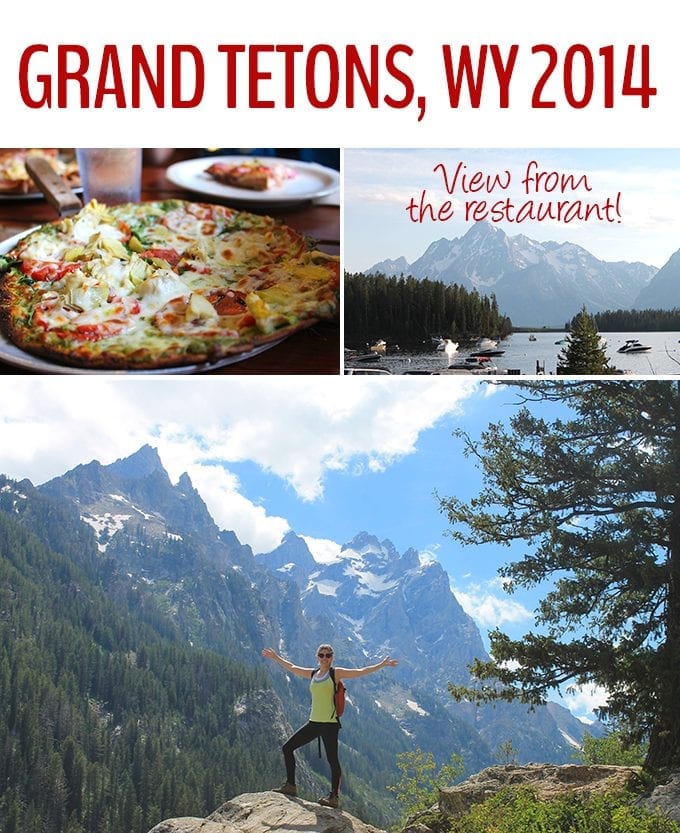 As a North American, it's easy to get caught up in the idea that travel means exploring abroad, rather than what's available in our own backyard. There's so much of the world to see, but sometimes the best places to explore are just a short flight away. And if awesome food is involved? Count me in.
Where have you recently travelled? What's the top place you've visited in the US?
DON'T WANT TO MISS THE NEXT ADVENTURE? Join the THM Community!
Join 10,000+ members of the THM Community to get access to exclusive info about travel, places I've visited and how to stick to your healthy lifestyle on the road.