A seasonal drink recipe with a chai twist! Serve this Orange Chai Mulled Wine at all of your holiday parties and your guests will be blown away.
First off, apologies to my neighbours who have been tortured by my horrendous voice belting out this song on repeat through the entire writing of this post. I'll make it up to you with a glass (or three) of this Orange Chai Mulled Wine.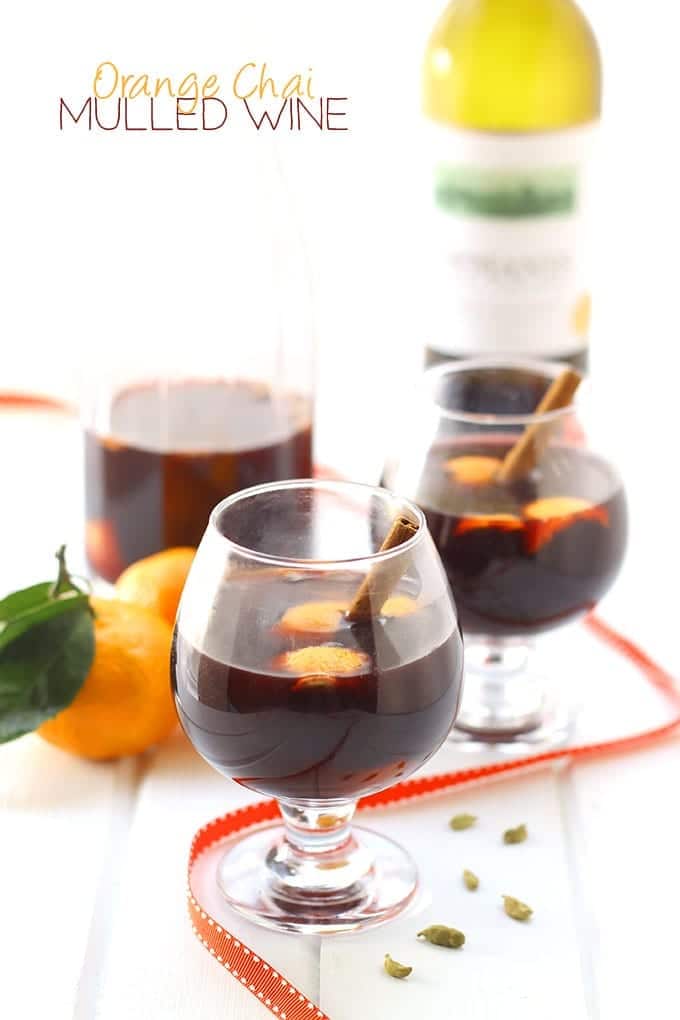 I've actually found myself singing and just in general talking to myself quite a bit lately. No, I'm not drunk (though it might look like it…), it's the result of spending most days alone in my apartment. On occasion I take my work outside my 700 square feet but you all know I hate winter and I love my bed so more often than not I find myself working from home. And unless you consider the nice man who fixed my washing machine today (and also turned down my offer for mulled wine!) my coworker, I spend most days alone working in my apartment.
I won't lie, I kind of love it. I'm an extravert who needs her alone time. But like most people, too much alone time can drive anyone nuts. So I took to the drink…
KIDDING.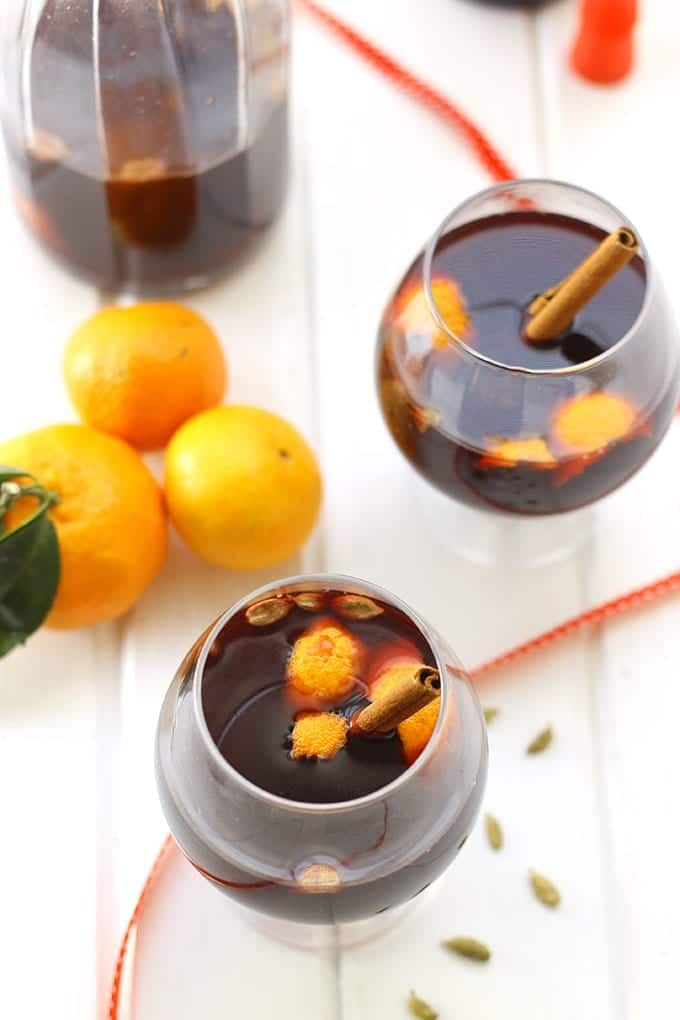 I did not post this mulled wine today just so I could acceptably drink at noon on a Wednesday. Ummmmm okay maybe I did a little bit. And then I started to write this post, and began belting out tunes all while thinking about how weird and random my life really is.
My job is not normal. I certainly get my fair share of looks when I tell someone I'm a food blogger and the inevitable "wait, that's your JOB?" I am more than okay with this. In fact, I like being different.
I like that my job doesn't quite fit the mould and even with those who it does, I like that I'm still a little bit different. I write a healthy food blog and I post alcoholic bevvies. I love a good kale salad as much as the next person but by god I love my wine. Calories, sugar, carbs be damned, I will have it.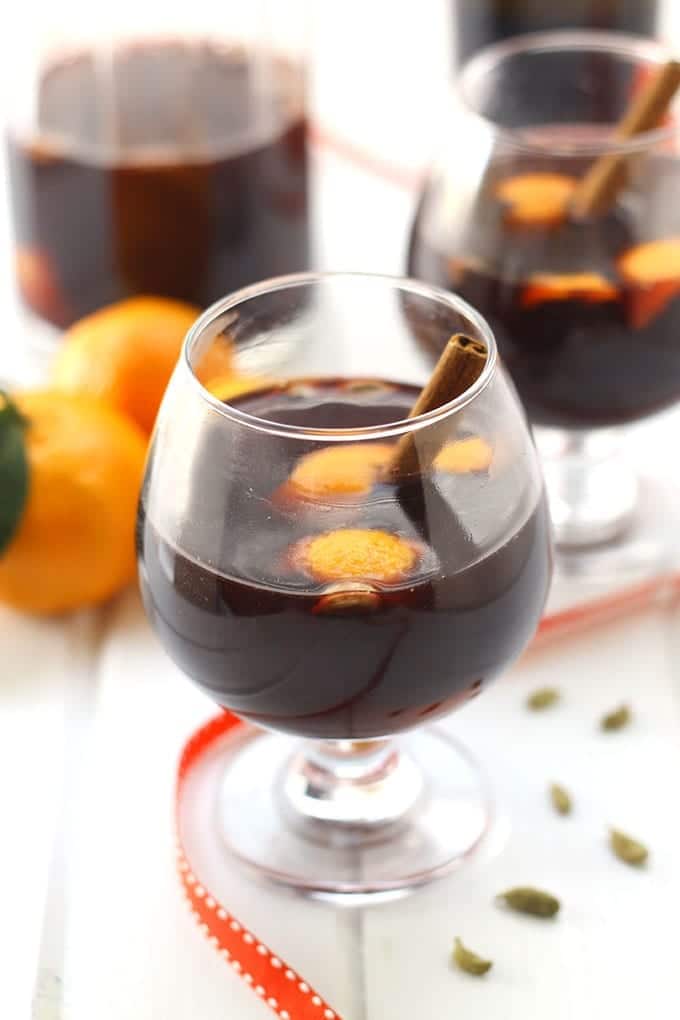 I have moments where I doubt my differences. Where I wonder if maybe there's something to a typical 9-5 and if I should keep some of my not-so-healthy-maven choices in the dark. But then I remember that this is my blog and my journey and if I can't be me then I am not so certain this place should exist.
As the great Oscar Wilde once said, "Be yourself. Everyone else is already taken".
Print
Orange Chai Mulled Wine
1

bottle red wine, I used Cabernet Sauvignon

1/4 cup

honey

2

cinnamon sticks

2

clementine oranges, peeled and juiced (or other small oranges)*

6

whole cloves

12

cardamom pods

1 tsp

freshly grated ginger
Instructions
Add all ingredients to a pot and simmer over low heat for 15 minutes. Do not bring to a boil.
Remove from heat and let sit for 10-15 minutes before serving. The longer you let it sit the more the flavours will infuse.
Notes
*rip peels into small pieces before adding. Note: This recipe is not overly sweet. If you prefer a sweeter mulled wine just add more honey.
What makes you different? Mulled wine, ever tried it?!
JOIN THE THM NEWSLETTER
Join 20,000+ members of the THM Community to get access to exclusive recipes, healthy lifestyle tips and behind-the-scenes news from our team!