I figured after yesterday's not-so-green recipe, I would give you a double whammy today. Key limes and pistachios, boom boom POW. Sorry, I just pounded two cups of coffee before I started writing this #5recipesin5daysmaykillme.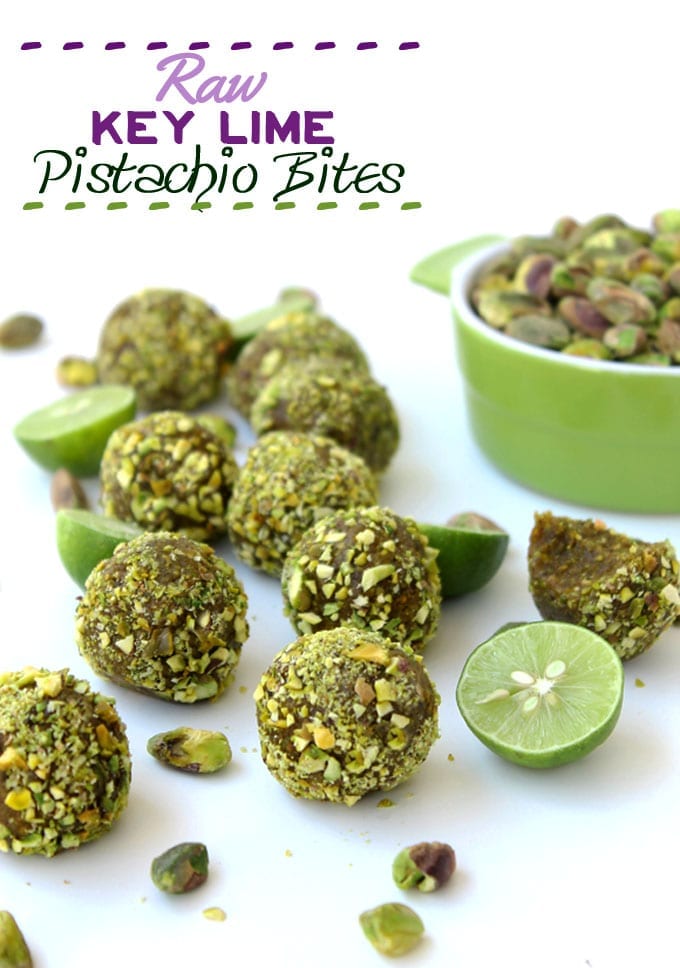 Can we talk about key limes for a minute? They are officially the most adorable piece of fruit I have ever seen. My 5 year old self probably would have made one my newest inanimate friend. My 24-year old self felt bad making friends with them knowing that I would be sacrificing their peels and juices to the food processor. It hurt more than touching my eye with lime juice covered hands. Karma is a B. Don't mess with miniature fruit.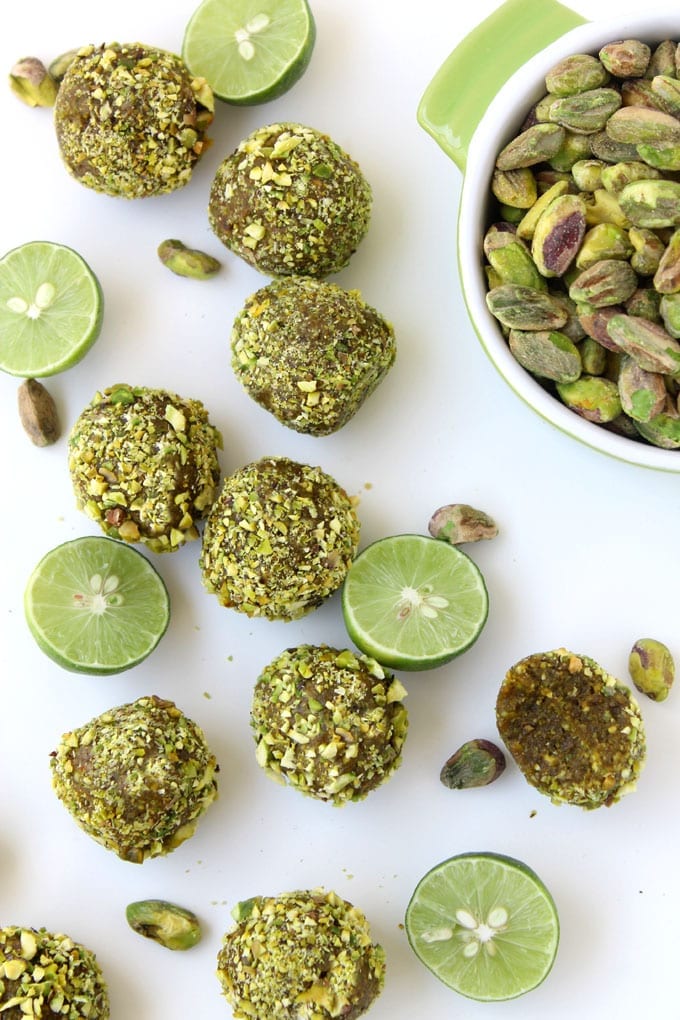 Other thoughts that occurred while making this recipe:
1. Shelled pistachios are worth the money. Ain't nobody got time for pistachio shelling.
2. Are they balls, or are they bites? Actually, I ask myself this everyday.
3. Why does St. Patrick's Day require green food? Don't answer this otherwise you'll undermine the whole purpose of the link-up…
4. It is impossible to eat just one of these. I dare you to try.
Raw Key Lime Pistachio Bites
Prep Time: 15 mins
Keywords: no-bake blender snack dessert dairy-free gluten-free vegan pistachio key lime ball
Ingredients (18 bites)
2 cups shelled pistachios (reserve 1/2 cup for chopping)
1 cup pitted dates
6 key limes, zest and juice of each
Instructions
1. Add 1 1/2 cups of pistachios and dates to a food processor high-speed blender. Process until all comes together in a ball (about 3 minutes)
2. Break up ball and add zest and juice of all key limes. Process until well combined.
3. Meanwhile, chop up remaining 1/2 cup of pistachios into tiny pieces to be used at coating.
4. Roll pistachio-date mixture into 18 balls and then roll in chopped pistachios.
5. Store in refrigerator for up to 1 month or longer in freezer.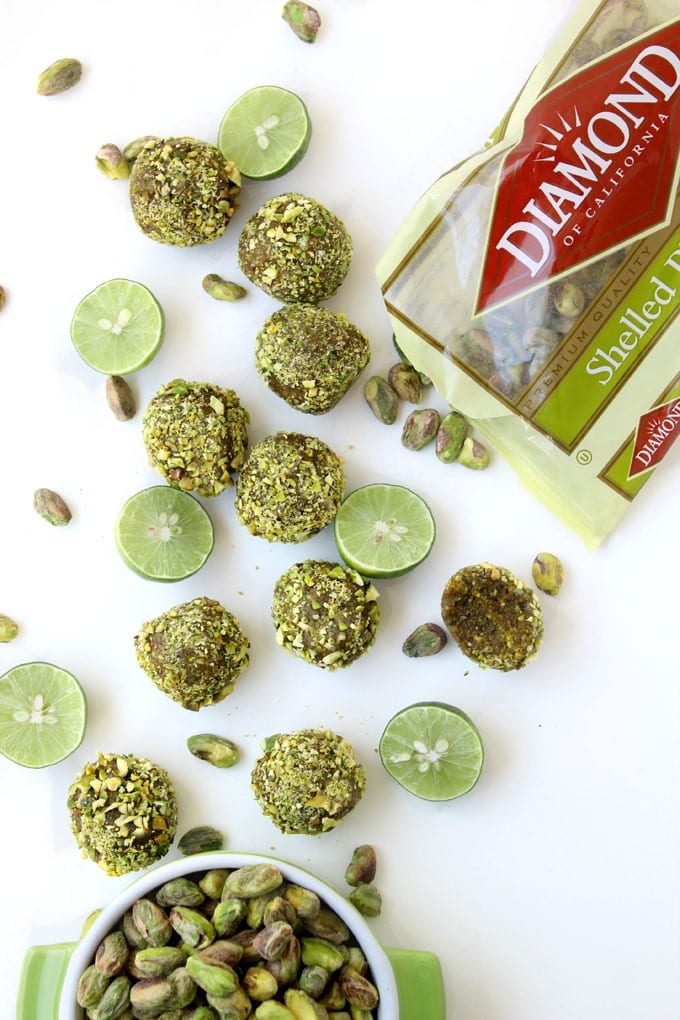 JOIN THE THM NEWSLETTER
Join 20,000+ members of the THM Community to get access to exclusive recipes, healthy lifestyle tips and behind-the-scenes news from our team!