I'd like to believe that my creativity with chip flavours has something to do with my Canadian citizenship. For 80% of you, this makes absolutely no sense but for those of you from The Great White North you know how badass we are when it comes to flavouring everyone's favourite salty snack.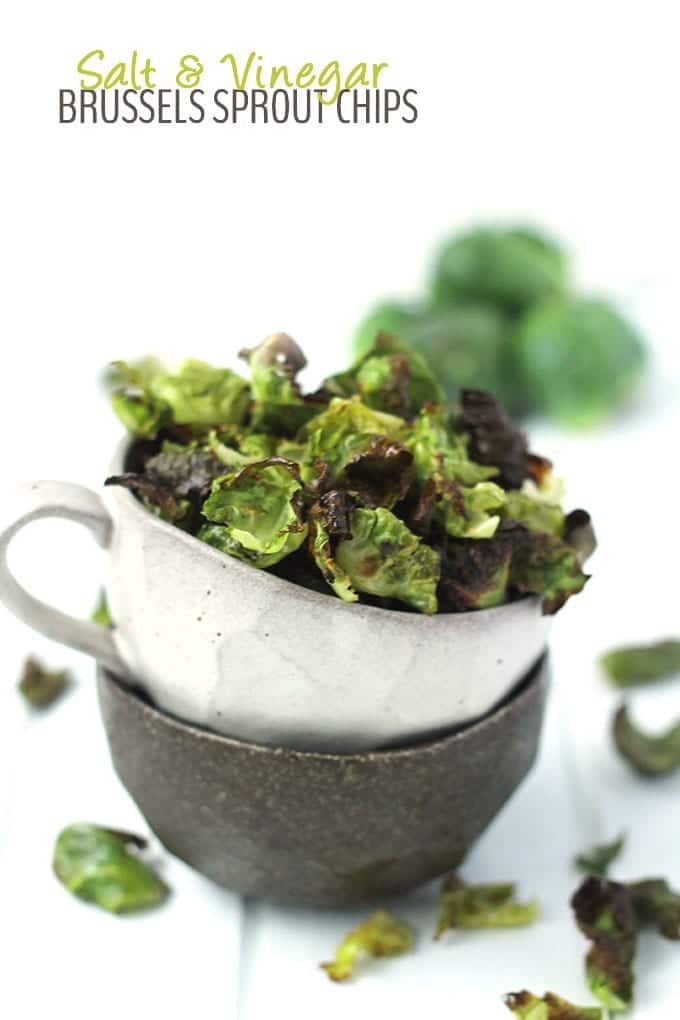 Ketchup chips, dill pickle chips, all-dressed chips (aka every flavour combined), you name it, we make it! I know I probably shouldn't be so proud that we are perpetuating the junk food epidemic, but when you come from a country who produces crack-smoking mayors, monkeys in Ikea and Justin Bieber, you take what you can get.
I love when I travel and people ask me things about Canada or tell me about their favourite Canadian products and people. Even more than that I love travelling and asking non-Canadians facts about Canada. For future reference, the capital of Canada is OTTAWA.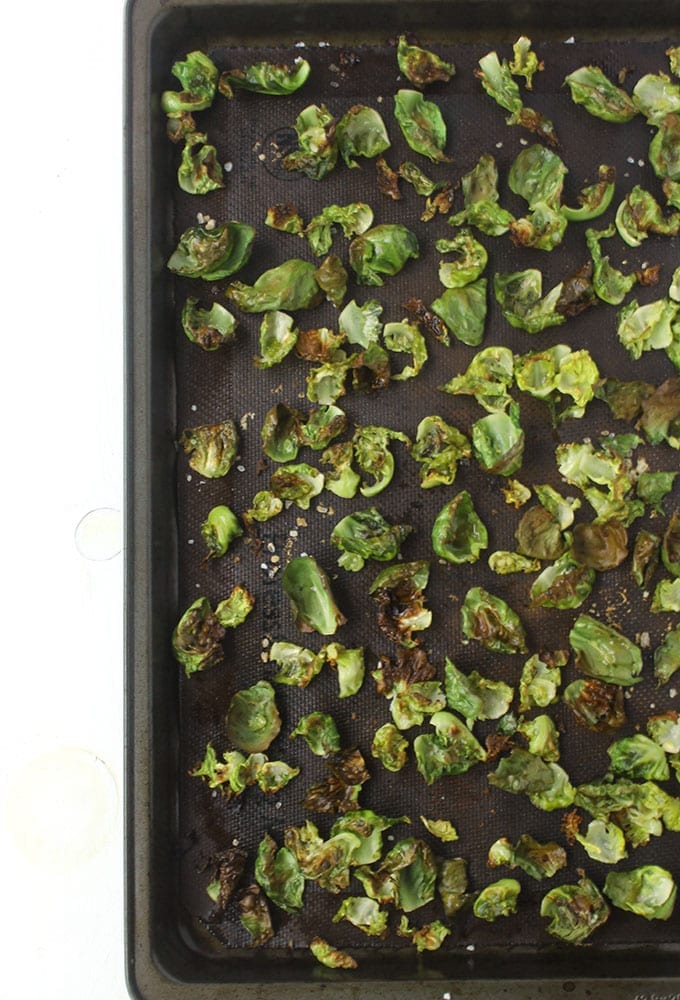 It's actually kind of fun messing with non-Canadians (mostly Americans) about Canadian facts. At camp one summer we played a game called "Fool the Canadian vs. Fool the American" to which I am fairly certain I owned my bunkmates 25-1.
I suspect that if I wanted to I could probably convince them that our potato chips are made out of brussels sprouts and come in a variety of flavours including this Salt and Vinegar version. Come to think of it, it would be kind of awesome if this were actually true!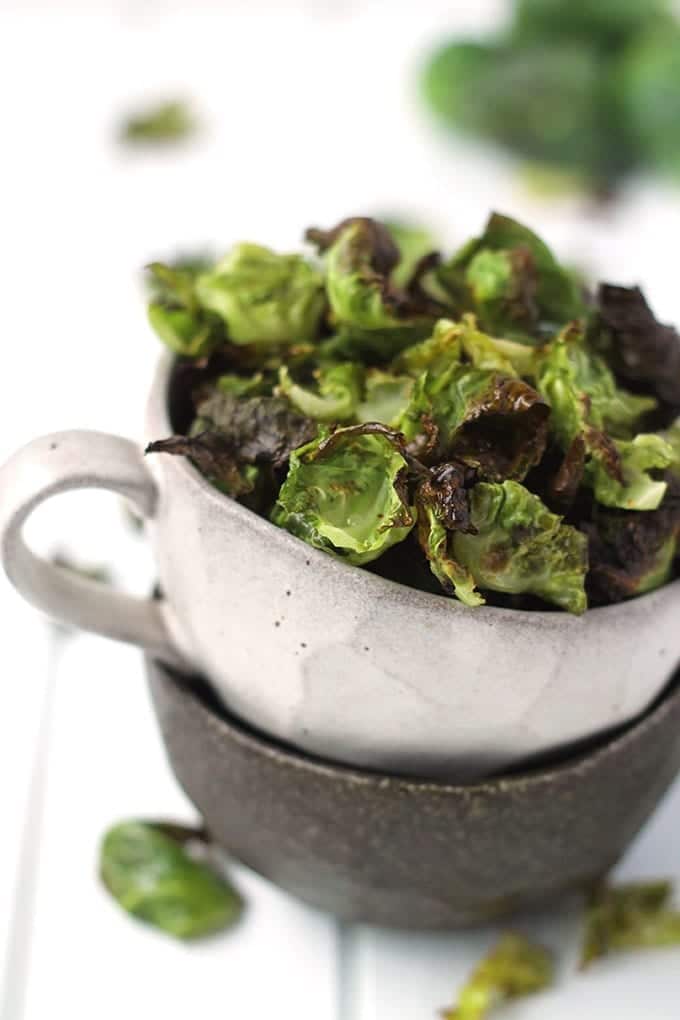 Does anyone else save the leaves that break off the brussels sprouts and roast them separately until they are crispy? It's basically a tradition for me and as much as I love brussels, the chips are by far my favourite part.
I have no idea why it never occurred to me that I could just peel back the leaves and roast them all as chips! Plus they're ready in half the time, although they also seem to disappear in half the time too. Not an ounce of me is sOOOreeee aBOOT this.
Print
Salt and Vinegar Brussels Sprout Chips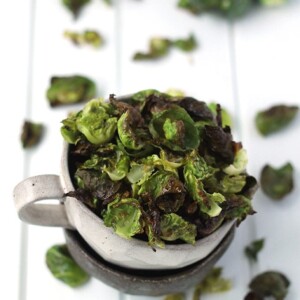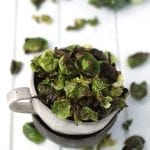 Scale
Ingredients
1

lb Brussels sprouts

2

T apple cider vinegar

1

T olive oil

1 tsp

sea salt
Instructions
Preheat oven to 400 degrees F.
Line a baking sheet with parchment or a silicone mat.
Chop off stems from brussels sprouts and using your fingers, peel leaves off from the base until you get to the center of each sprout and cannot remove anymore leaves. Repeat for each sprout.
Place leaves in a bowl and top with apple cider vinegar and olive oil. Toss to coat
Spread out leaves on two baking sheets and top with sea salt.
Bake individually on the top rack of the oven for 7-10 mins or until leaves have crisped up but not burned.
Repeat for second tray.
Serve immediately.
Will keep in an airtight container for several days but may not stay crispy.
What makes your country unique? Ask me anything about Canada!
JOIN THE THM NEWSLETTER
Join 10,000+ members of the THM Community to get access to exclusive recipes, healthy lifestyle tips and behind-the-scenes news from our team!