Every time I pick up a piece of corn, I am reminded of how grateful I am that I no longer have braces. For real, this thought passes through my head and is not at all out of the ordinary. I am someone who experiences very frequent deja vu. If you catch me staring up at the ceiling (I look up when I'm thinking) completely dazed out, I am likely reliving a memory of the past rather than daydreaming about the future.
As much as I would like to forget the far too many years I had braces, I was unfortunately (or fortunately?) blessed with a very good memory. I have the occasional relapse where I forget something very obvious, but most of the time I can remember very obscure details of something from years ago. I have a particularly good memory for anything involving food.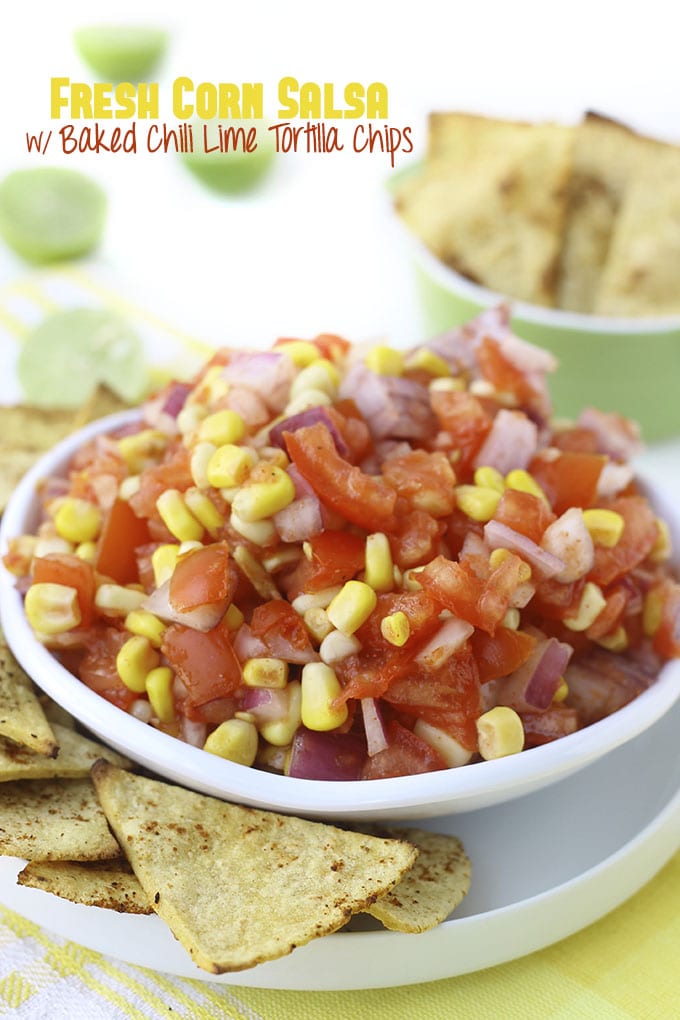 I suspect that most people have vivid memories of things they really love which in my case is food. I can tell you exactly what I ate for almost every single one of my birthdays, but even more creepy is my ability to recall less momentous occasions, like what I ate for breakfast 3 years ago (Strawberry Special K Cereal with warm almond milk in case you were wondering…questionable choice).
I remember the first time I tried lime flavoured chips in Mexico when I was 11 and I also remember hating all of the food at our resort so I spent the week living off French fries and peanut m&ms. Peanut m&ms will forever remind me of my Dad and how he would always pick up a jumbo bag on our excruciatingly long family road trips. And while I wish every single one of these road trips could be erased from my memory, I unfortunately recall them in far too much detail. Particularly the one to Washington, DC where my siblings endowed me with a new nickname that still haunts me.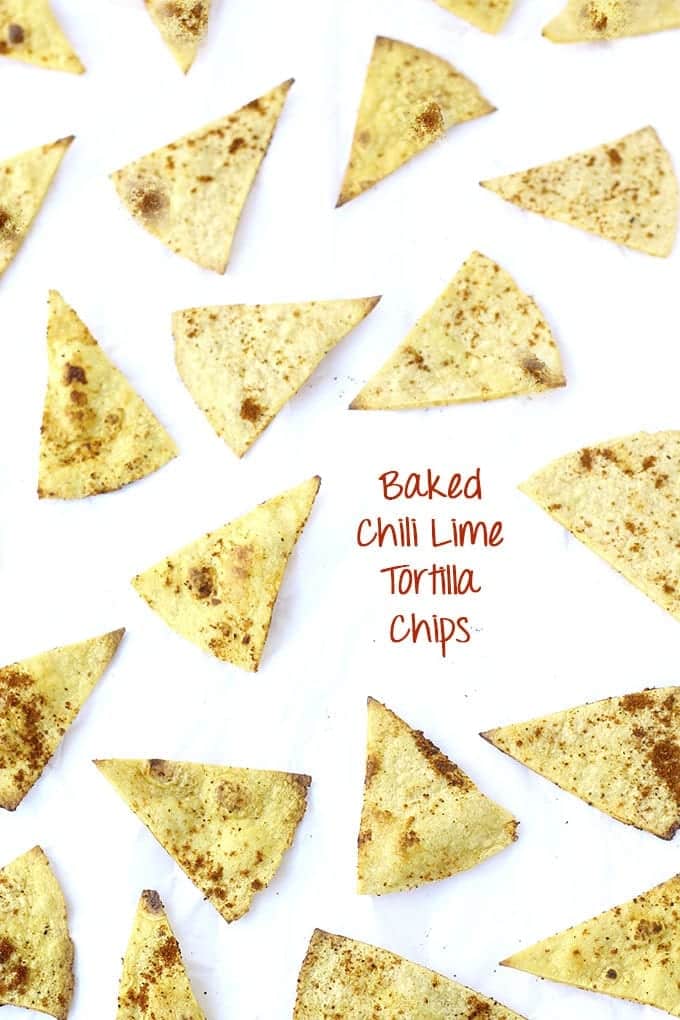 Don't worry, not all of my family memories have given me PTSD. It's just the ones that involved my family of 6 squished into a car, travelling 24 hours straight from Toronto to Florida. Most of them are positive like family BBQs involving fresh Ontario corn which from the ages of 12-16 I had to slice off the cob to avoid breaking my braces. I'm somewhat appreciate for this because it introduced me to the concept of "corn OFF the cob" which I had previously avoided because it reminded me too much of frozen peas aka my food nemesis which I spent the better part of my youth (and adulthood) avoiding.
Even though I wish I could erase all memories of my "braceface" years and especially burn all of the pictures, I am grateful for my sharp memory. Not only for the happiness it brings me, but also because the memories have become an amazing source of inspiration for my kitchen experimentations. Now to recreate that Cantaloupe Ginger Popsicle I had that one time in Cold Spring, NY…
Print
Fresh Corn Salsa with Baked Chili Lime Tortilla Chips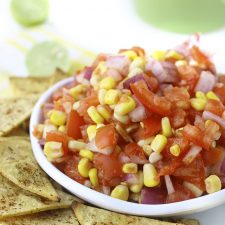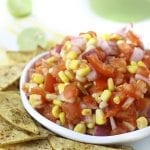 Scale
Ingredients
For the Fresh Corn Salsa:
5

large vine tomatoes

1 cup

fresh corn, cut off cob

1

garlic clove, minced

1 cup

red onion, diced

1/4 tsp

cayenne pepper

1/2

lime, juiced
salt and pepper, to taste
For the Baked Chili Lime Tortilla Chips:
4

corn tortillas
juice, 1 lime

1 tsp

chili powder
Instructions
For the Fresh Corn Salsa:
Take one tomato, chop into 4 pieces and place in a blender or food processor.
Pulse tomato several times. Tomato should break up and become liquidy with some chunks.
Remove inner seeds from remainder of tomatoes and chop into small chunks. Combine with pulsed tomato.
Add fresh corn, garlic, red onion, cayenne pepper and lime juice to tomatoes and stir.
Add in salt and pepper to desired taste.
Store in fridge.
For the Baked Chili Lime Tortilla Chips:
Preheat oven to 400 degrees F
Place 4 corn tortillas on top of each other and using scissors, cut into 8 pieces so that you have 32 triangular chips.
In a small bowl juice the lime.
Dip each chip in lime juice so both sides are coated.
Place on a baking sheet lined with parchment paper or a silicone mat. Do not overcrowd (use two sheets if necessary).
Shake half of chili powder over the tortilla chips and then flip and shake the other half over chips.
Bake for 12 minutes. Watch closely to ensure they do not burn.
Serve warm.*
Notes
*They taste best eaten the day of.
Do you have a good memory? What are some of your most memorable foods or meals?
JOIN THE THM NEWSLETTER
Join 10,000+ members of the THM Community to get access to exclusive recipes, healthy lifestyle tips and behind-the-scenes news from our team!