From salsa verde to green enchiladas, tomatillos feature prominently in so many recipes! They're the perfect addition to any main or side dish and taste delicious paired with everything from chicken to pork to avocado and cilantro. Check out this list of 12 insanely delicious tomatillo recipes with a full break down on how to use them.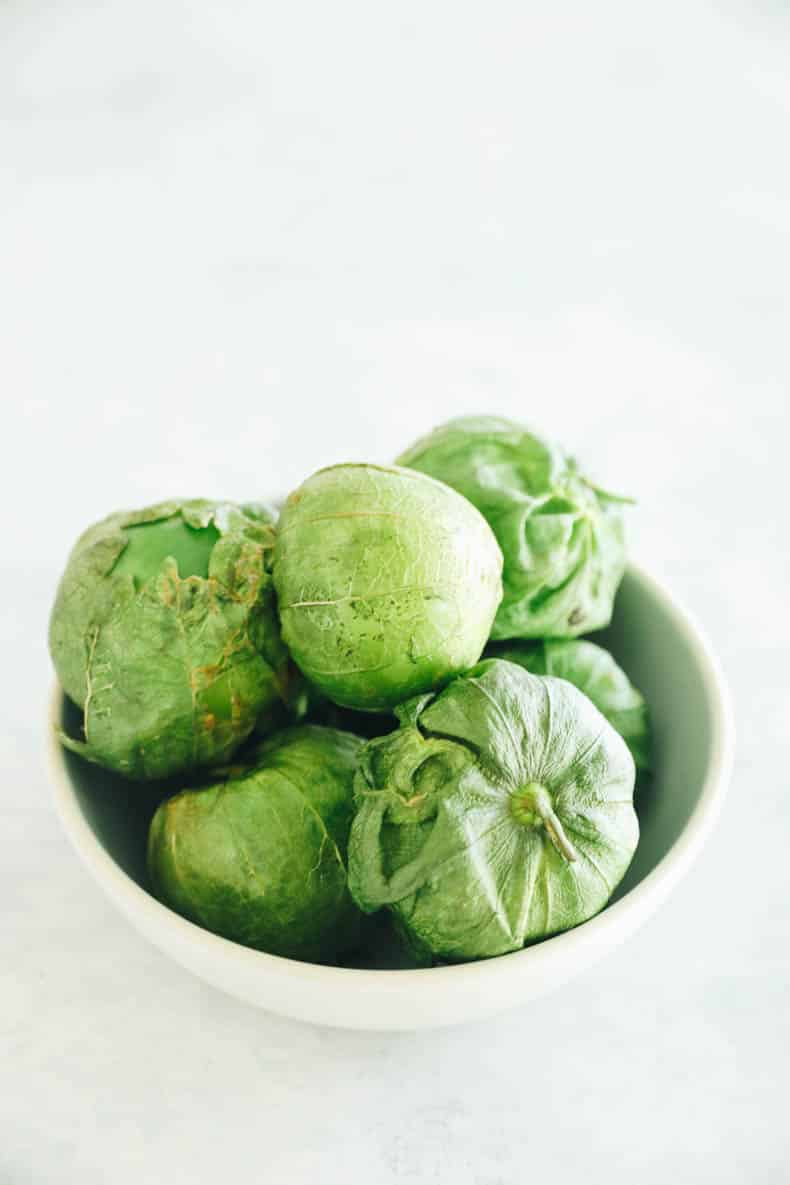 What Are Tomatillos?
Before we talk about tomatillo recipes we need to discuss what tomatillos actually are! Tomatillos are a small round fruit and one of the members of the nightshade family which also includes tomatoes, peppers, eggplant and potatoes. They are native to Mexico and typically used in Mexican and Central American and Latin American cuisine.
As far as flavor goes they are slightly tangy and citrusy. The fruit itself is covered in a papery husk that is inedible and must be removed before eating. A ripe tomatillo is typically firm to the touch and slightly sticky (more on that below).
The most common use for tomatillos is salsa verde, a Mexican salsa made with roasted tomatillos, white onion, garlic cloves, spicy peppers and cilantro (check out my homemade roasted tomatillo salsa). It is also commonly used in soups and stews though can also be eaten fresh in salads.
Tomatillos are a great source of vitamins A + C as well as well as various minerals including niacin, manganese, potassium and magnesium.
Are Tomatillos and Green Tomatoes the Same Thing?
Surprisingly, no. While tomatillos and tomatillos are both members of the nightshade family, the similarities tend to end there. Tomatillos are actually more closely related to gooseberries and husk cherries.
So when a recipe calls for "green tomatoes" you'll actually want to use unripened tomatoes and save the tomatillos for some of these tomatillo recipes!
Where to Buy Tomatillos
Most conventional grocery stores sell tomatillos but if you can't find them I recommend checking out a Mexican or Latin American grocery store. You'll usually find them with the spicy chiles or peppers.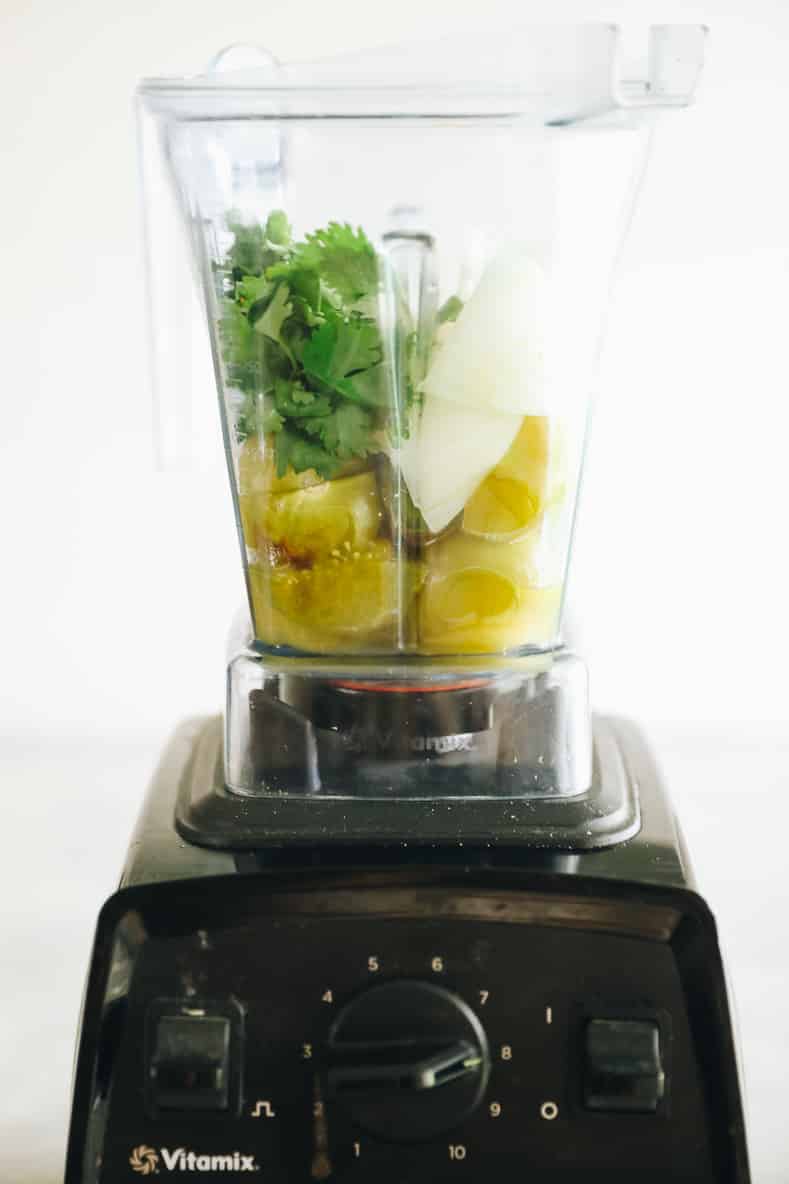 How to Prep Tomatillos
The first thing you'll want to do when prepping tomatoes is remove the papery husk.
One thing you may notice is that your tomatillos are quite sticky after you remove the husk. So I know what you must be thinking: "Can you eat the sticky stuff on tomatillos?" Yes and no. If you're peeling your tomatillos before you plan to eat them, leave the sticky wax on them to help them last longer. However if you plan to consume your tomatillos right away I'd recommend giving them a rinse with water to remove the sticky residue.
Note: the sticky wax is actually a natural insecticide that tomatillos grow in case any insects get inside the husk. Very cool!
After removing the husk and washing off the sticky wax, you can serve your tomatillos raw or give them a roast in the oven. Preheat your oven to 450 degrees F. and spread your tomatillos out on a baking sheet. Drizzle with a little olive oil and salt and roast for 15 minutes (you can also broil – just use the broiler in the oven and roast for 5 minutes). You can then chop them up to add to a salad, throw them in a blender for green sauce or homemade salsa verde or use in any of the recipe suggestions below.
The BEST Tomatillo Recipes