Remember that time I recapped how much poor C suffers being in a relationship with me? Well I mentioned how I insisted on reminding him every 10 seconds that the salmon he was eating was fresh. I rarely splurge on fresh fish (when it isn't on sale), but when I do you better bet I'm gonna tell you allllll about it. What I failed to mention was how when I got home from the store my motivation to cook was at an all-time low.
This is sooooo typical. I spend way too money at the grocery store only to come home and be too lazy to cook. I have high standards so if I know I'm gonna half-ass a meal, I'd rather just order in from one of the 100000 restaurants around me.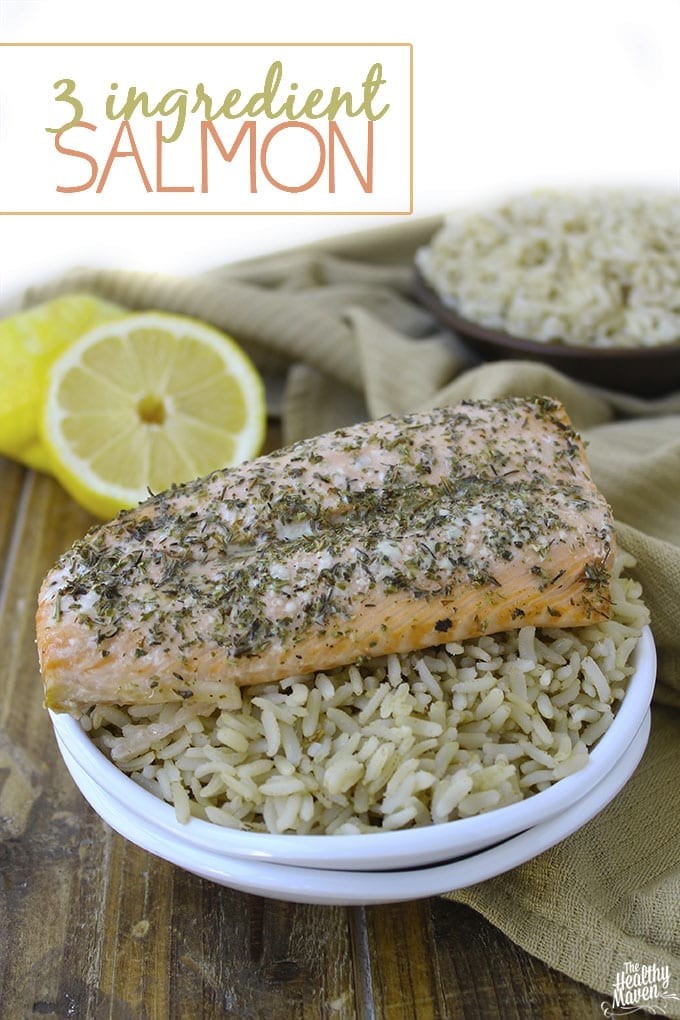 But not this time! NO! I was determined to make a minimal effort meal that tasted as legit as it cost. I threw some rice in the rice cooker, chopped up some brocs and then proceeded to stare at the beautiful salmon trying to decide what to do with it for a solid 5 minutes. I decided to squeeze a lemon over it but quickly got sucked in by Game of Thrones and totally forgot about the fish.
An hour later I returned to the kitchen and had a slight freak-out that I forgot about the salmon before ransacking my spice cupboard for what to put on it. My brain power was minimal so I stuck to a basic Italian seasoning blend and was a little heavy handed. 500 degrees and 10 minutes later DELICIOUS salmon!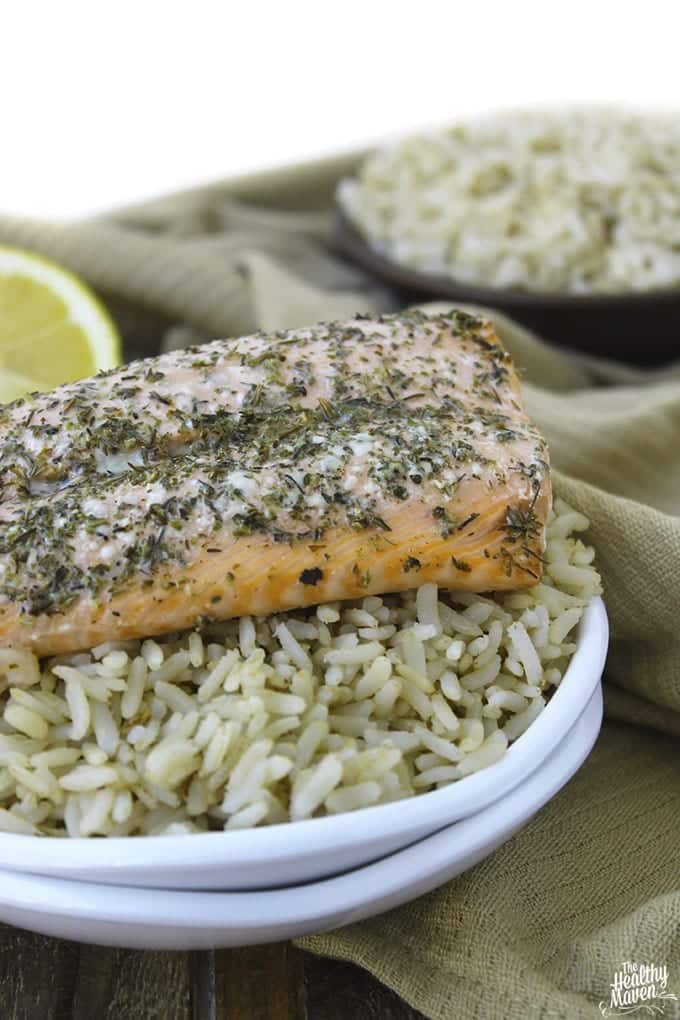 Not only did I spend the entire meal talking about my fresh fish splurge but also repeatedly patted myself on the back for mastering salmon with just 3 ingredients.
Then C reminded me I used salt and pepper and those technically count as ingredients too. Dreams shattered! Here I was thinking I was the queen of 3 ingredient salmon when in reality it was 5. I'm choosing to ignore salt and pepper for today because that's basically like counting oxygen as an ingredient. I don't care what you say, this is 3 ingredient salmon!
Print
3 Ingredient Salmon
1.5

lbs of fresh salmon (cut into

4

pieces)
juice

½

large lemon (at least

¼ cup

)

2 tsp

Italian seasoning
salt and pepper, to taste
Instructions
Place salmon a shallow pan and squeeze lemon juice over pieces. Make sure each piece is coated.
Let marinate in fridge for 1 hour (optional but if you have the time let it marinate)
Preheat oven to 500 degrees F.
Place salmon pieces, skin side down on a parchment lined baking sheet or pan.
Cover each piece with italian seasoning and sprinkle with salt and pepper.
Bake for 10 mins.
Serve immediately.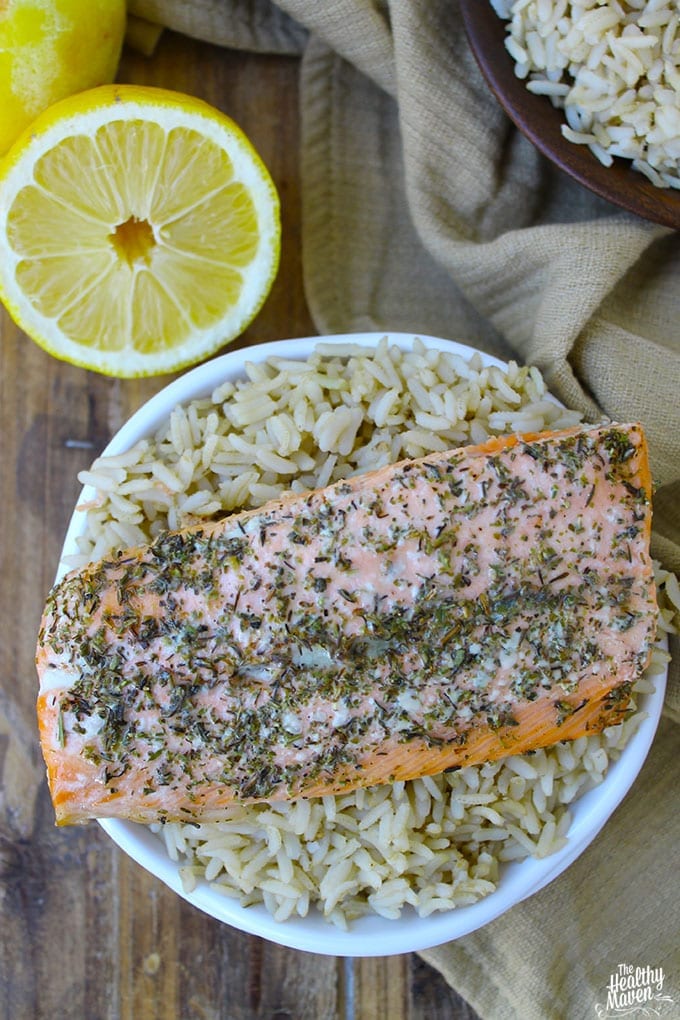 Do salt and pepper count as ingredients? What's your go-to 3 ingredient meal?
JOIN THE THM NEWSLETTER
Join 20,000+ members of the THM Community to get access to exclusive recipes, healthy lifestyle tips and behind-the-scenes news from our team!