Made with dried apricots, sunflower seeds and tahini paste, these Apricot and Seed Energy Balls will give you the power boost you need to stay active throughout your day. A perfect sweet and salty nut-free snack!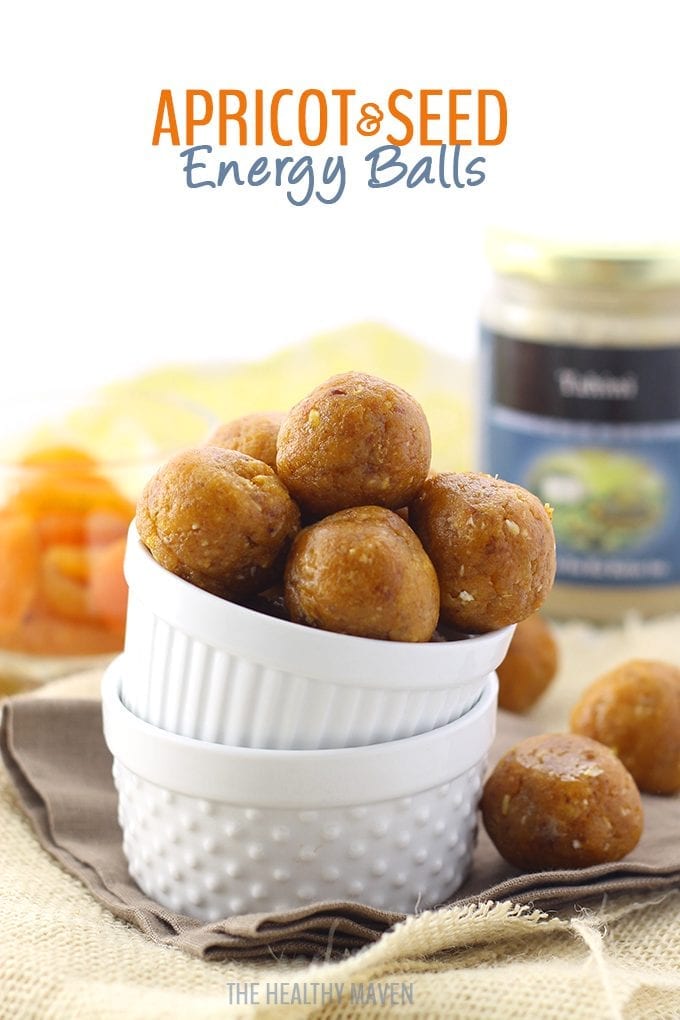 Another ball post. Are you surprised?
I'm not.
Sometimes I struggle with diversifying content, but when I make something that's really good I'm not about to keep it from you. And now that my food processor is back in action it's fair to assume that at least 50% of my posts will involve some sort of no-bake energy ball or bar #sorryimnotsorry.
My usual go-to with energy balls involves some kind of nuts, dates and more often then not, chocolate. I usually switch between my no-bake blueberry muffin energy balls and almond joy energy balls, but today's recipe forced me out of my comfort zone.
My friend Nick (hi Nick!) is allergic to nuts, so basically my kitchen is his worst nightmare. It's no secret I'm a hugeeeee fan of nuts, but I'm also a big fan of Nick and this time he won out.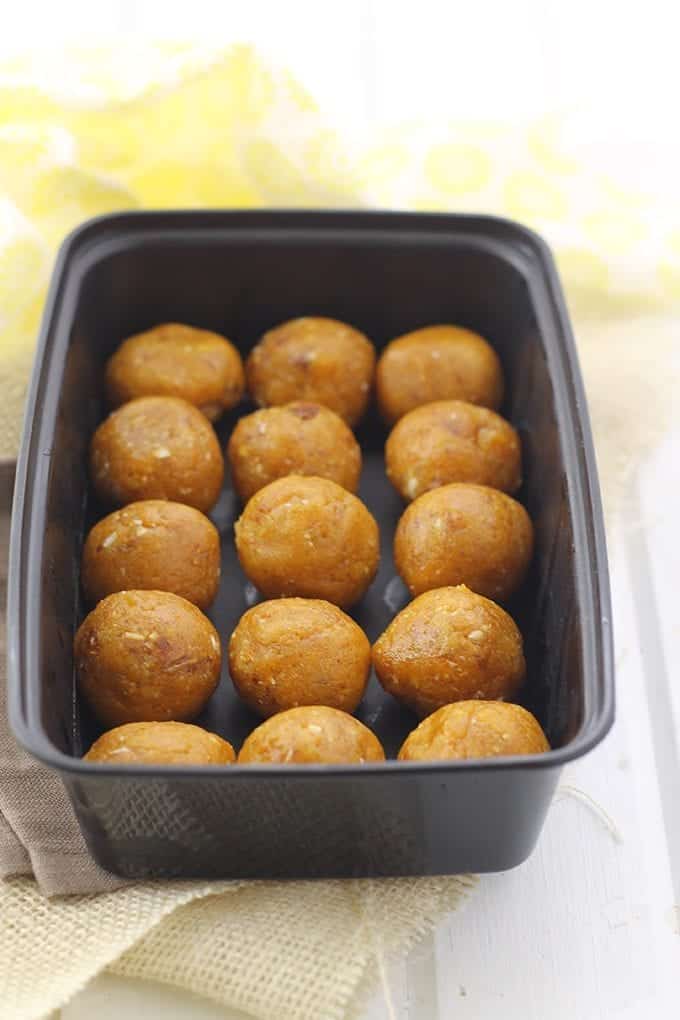 While you're reading this we are currently up at our friend Ben's cottage and per usual I'm on snack duty. Okay fine, it's a self-imposed title but I'm incapable of showing up empty-handed nonetheless.
But we've already talked about how my go-to getaway contribution is always balls.
This time though I had to go nut-free. I'll admit I was semi-panicked about it and may or may not have had a full-length brainstorming session with Nick's girlfriend over what I should make. I was gonna do pumpkin seed but decided that might be a little out of season. Instead I used sunflower seeds because sunflower = sunshine = summer. That made no sense. Whatever.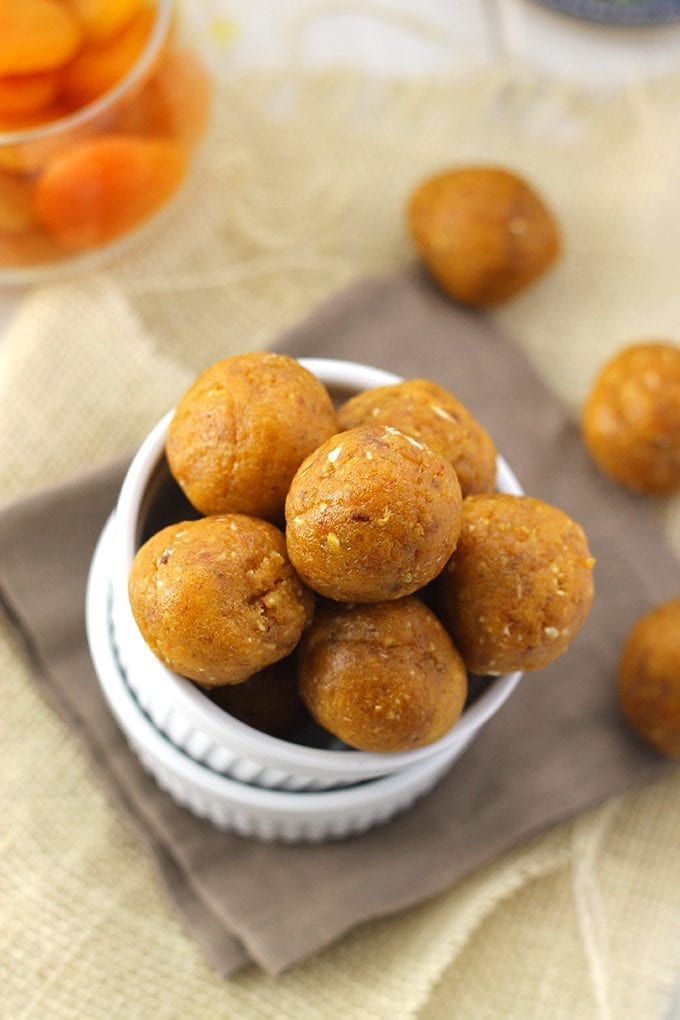 At the last minute I decided tahini (sesame seed paste) was a necessity for no reason other than the fact that Nick and I both agree that no one should ever travel without their personal stash of tahini. I'm gonna let you decide if that was or wasn't a serious conversation…
Anyway, these balls are nut-free but oh so good. Don't believe me? Just ask Nick.
Print
Apricot and Seed Energy Balls
Instructions
Place dates in the food processor or high-speed blender and process until they have broken up and come together into a ball.
Break up date ball with hands and add in apricots, coconut, sunflower seeds, cinnamon and tahini.
Process for several minutes, scrapping down the sides as needed.
Process until mixture comes back together into a ball.
Remove mixture from the food processor and roll into golf-ball sized balls.
Store in an airtight container in the fridge or freezer for several weeks.
*If dates are not sticky soak them in hot water for 30 minutes and then strain before using.
I'd love to expand my nut-free horizons! Feel free to link below with some of your favorite nut-free recipes!
JOIN THE THM NEWSLETTER
Join 20,000+ members of the THM Community to get access to exclusive recipes, healthy lifestyle tips and behind-the-scenes news from our team!