Want the taste of a  sweet and delicious blueberry muffin, without all of the gunk? Make these Raw Blueberry Muffin Energy Balls for a nutritious snack that doesn't skimp on the flavor!
I LOVE blueberry muffins. In university I consumed far too many Starbucks Buttermilk Blueberry Muffins. I've always eaten fairly healthy but these bad boys were my weakness. Through each bite I knew how much sugar and butter I was consuming but I literally could not stop myself. I almost convinced myself they were moderately healthy because blueberries are a fruit! With 390 calories, 28 grams of sugar and 20 grams of fat these muffins are by no means healthy…or nutritious. But even still I get intense cravings for one every time I step into Starbucks.
Fortunately I have developed a tactic for blocking these cravings. Now I could of course have just come up with a healthy version of blueberry muffins but since I'm all about practicality and most importantly portability, I got a little more creative. Blueberry Muffin Energy Balls made with all-natural, healthy and raw ingredients. Plus, for the same amount of muffin you could eat 4 of these! What's even sneakier is that eating one of these balls totally hits the spot. You don't need to eat 4 of them to feel satisfied. I'll save myself 20 grams of sugar and 16 grams of fat thank-you-very-much.
Like my Lemon Hemp Bites I like to carry a couple of these around with me to snack on throughout the day or as a pre- or post-workout snack. With a bit of protein, a good amount of fat and some natural sugars these help prevent those awful blood sugar crashes which I am prone too.

This is another one of those, throw everything into the food processor and you're good to go kind of recipes. No need to fuss around with the oven, or a list of 15 ingredients. Since this recipe makes quite a few I like to store them in the freezer. Wait about 10 minutes for them to thaw and then bam you have a blueberry muffin! Well sort of 😉 If food tends to go pretty quickly in your house (and trust me when you try these, they will) then store them in the fridge for up to a week.  Now that my mouth is sufficiently watering I'm gonna go eat one (or several) of these…
Join me as I make these Blueberry Muffin Energy Balls!
Print
Blueberry Muffin Energy Balls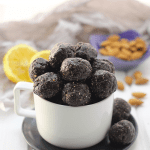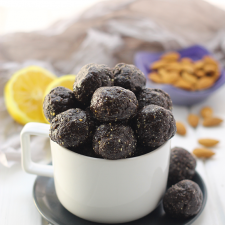 Total Time:

10 minutes

Yield:

20-25 balls (depending on size)
Ingredients
1 cup dates
1 cup dried blueberries
1 1/2 tsp vanilla extract (or seeds of 1 vanilla bean)
Zest of 1 lemon, juice of half a lemon
1/4 tsp sea salt
Instructions
Add nuts to food processor. Process until nuts are pea-sized.
Combine nuts with dates and dried blueberries and process until all ingredients have broken down and are a bit sticky.
Add in lemon zest and juice and vanilla extract.
Process until all ingredients come together to form 1 large sticky ball.
Roll into small balls and store in fridge for up to 1 week or in the freezer.

Do you have any cravings that you just can't resist? Anyone else get sucked in by the baked goods at Starbucks?
Like this recipe? Check out some of my other energy ball recipes!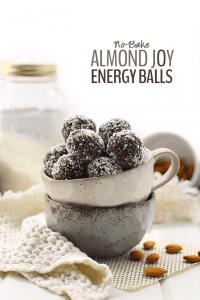 Chocolate Chip Gingerbread Energy Balls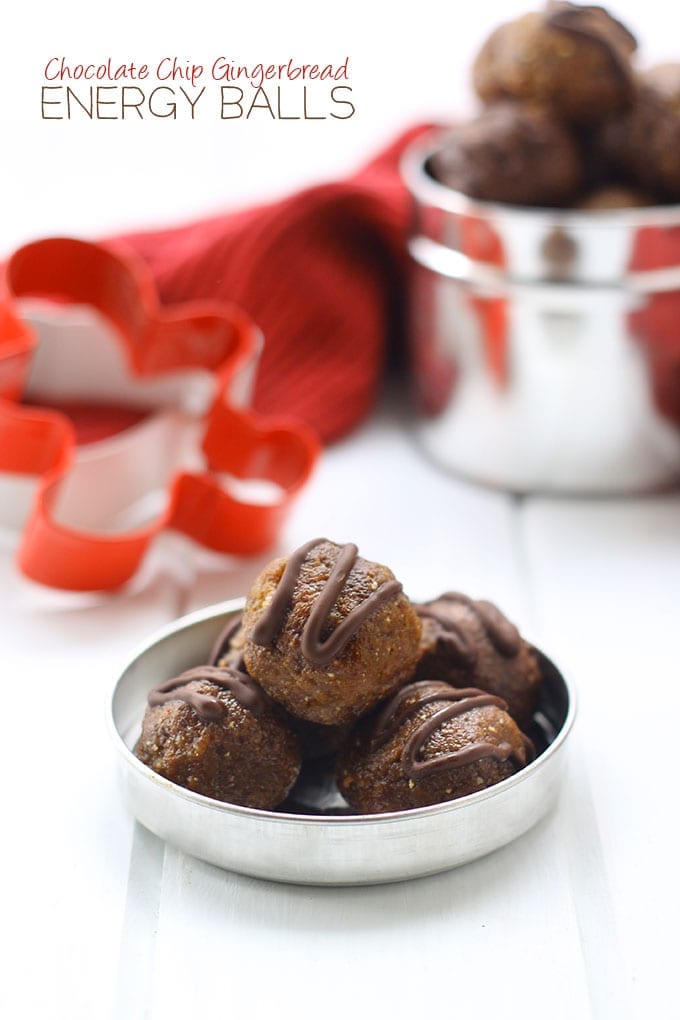 Lemon Vanilla Energy Balls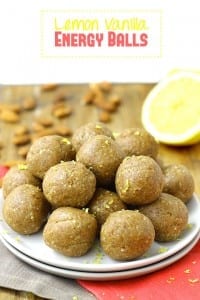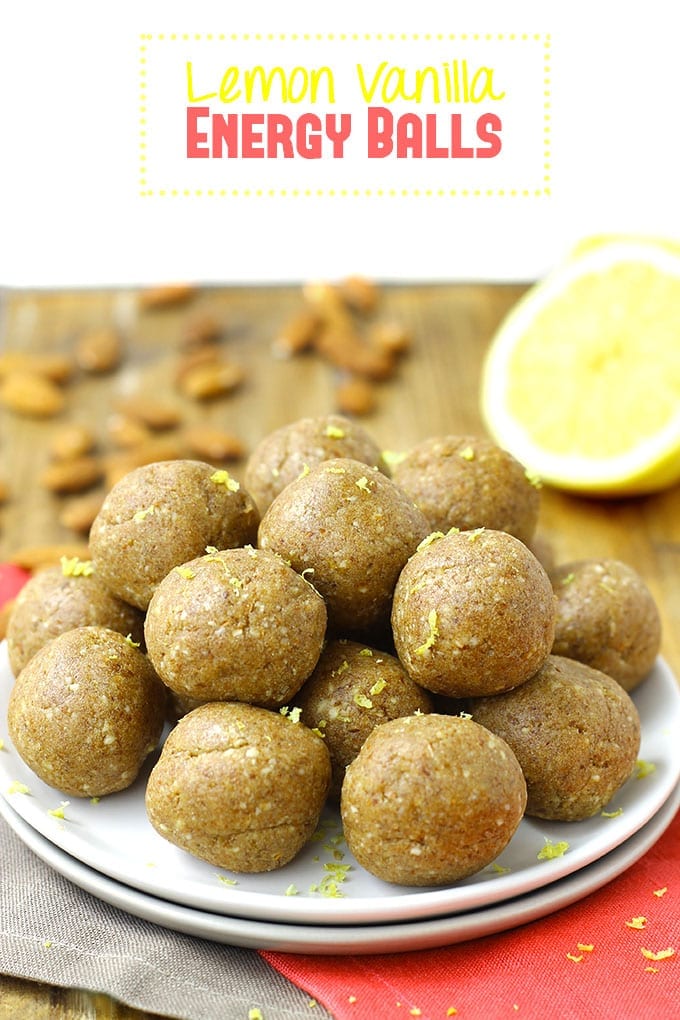 JOIN THE THM NEWSLETTER
Join 8000+ members of the THM Community to get access to exclusive recipes, healthy lifestyle tips and behind-the-scenes news from our team!