Before you read this check out the last 4 posts:
Part #2: Getting Ready, The First Look + The Ceremony
Part #4: The Brunch + DIY Details
I think this might be the wedding recap post I'm most excited to share. Our honeymoon to Sonoma and Napa! To be honest, we spent the months leading up to the wedding so stressed about details that we didn't put any thought into the honeymoon. C and I love to travel, but the thought of planning a wedding and a honeymoon at the same time legit gave me heart palpitations. We had always planned to do a big destination honeymoon full of adventure travel and relaxation. And with New Zealand at the top of our bucket list, we assumed that was where we would go. But in our research pretty much everyone told us to only go to NZ between January and March, which meant waiting almost a year to go on our honeymoon. Given that we were pretty stressed already, this didn't sound like a terrible idea.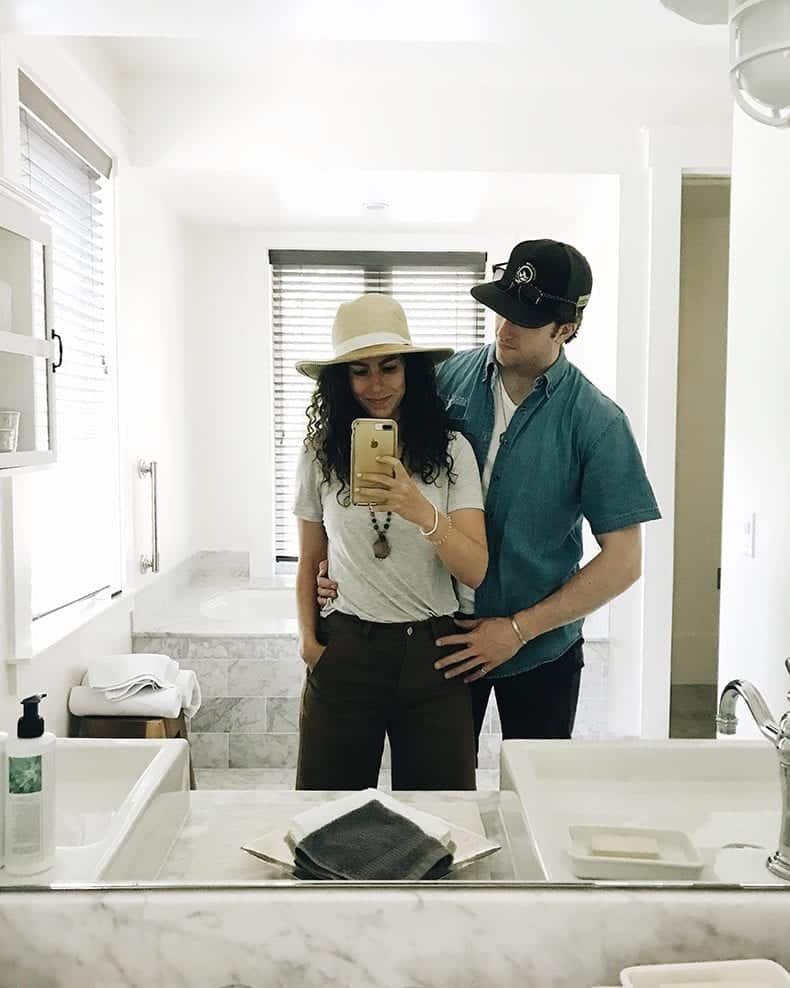 So instead, we decided to spend the week after our wedding in our own backyard, Sonoma and Napa. At first we were calling it a "minimoon" because we didn't feel like an hour drive to a destination should count as our honeymoon. We were wrong. You don't have to travel far or do a whole extensive vacation for a honeymoon to count. And now that we've done it, we're not feeling any kind of rush to fly halfway across the world to New Zealand. That's not to say we won't go, but it's unlikely to happen next January…and I'm very okay with that!
Our week in Sonoma and Napa was truly a dream. We're pretty familiar with wine country and try to spend as many weekends as possible there so getting to spend a whole week there doing the things we love in a place that is comforting and homey ended up being the honeymoon we never knew we needed. It was about as perfect as perfect can come!
So let's chat about that week…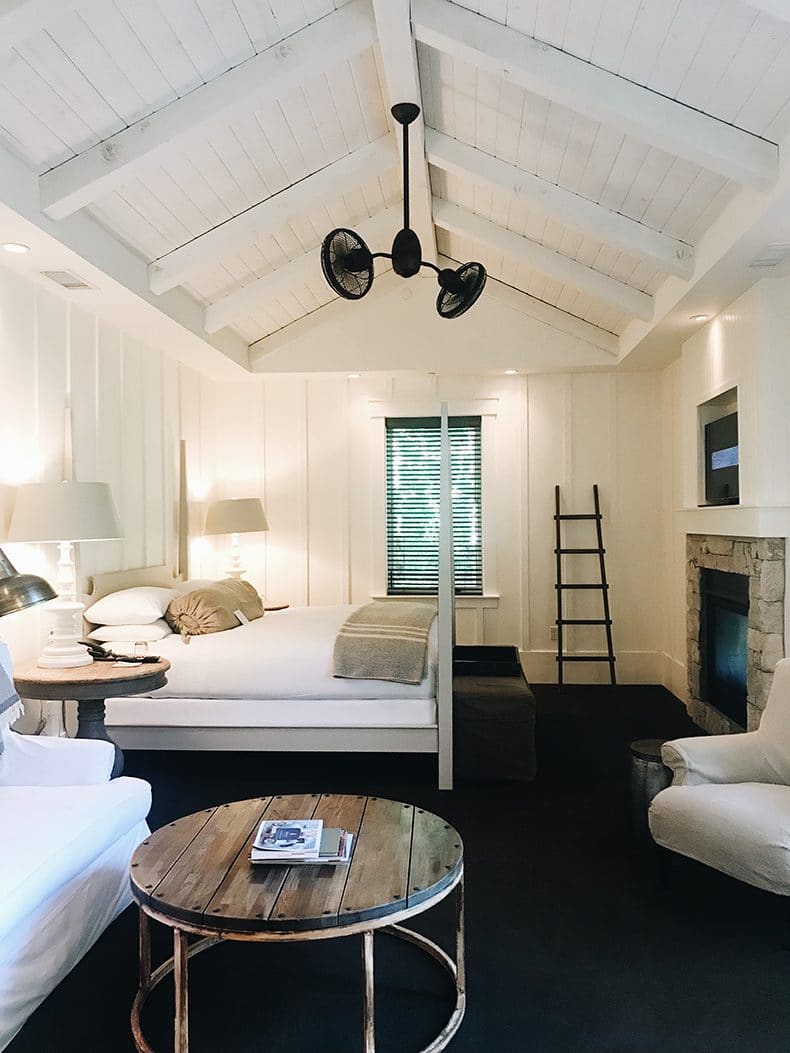 I knew that right after the wedding C and I would want to get away somewhere nearby where we could disconnect and process the madness. I immediately knew what that place would be. A few years ago C and I spent a night at Farmhouse Inn in Forestville (in Sonoma County) and it was truly magical. We knew we'd make it back at some point. So when we started thinking about what we'd do after the wedding I knew exactly where to book.
Farmhouse is nothing short of spectacular. The rooms are stunning and "farmhouse chic", there's a Michelin Star restaurant on property and you're right in the heart of wine country. It's the perfect place to hang out all day and relax or use as a launching point for local activities. We did a mixture of both.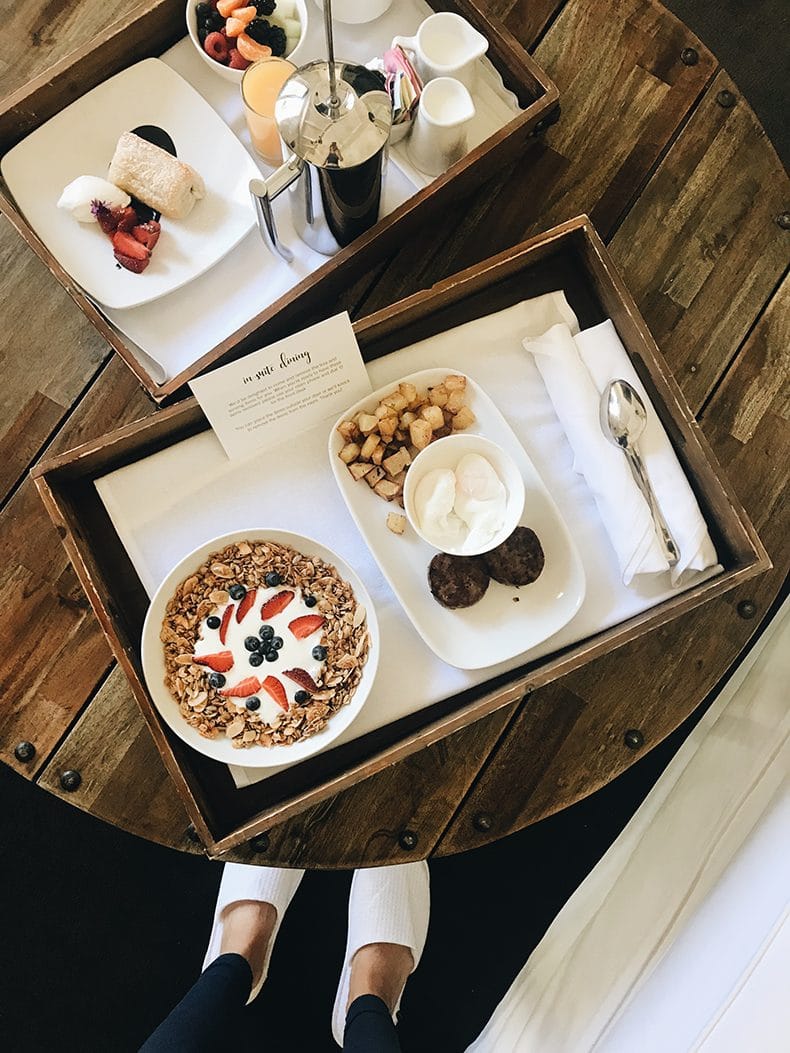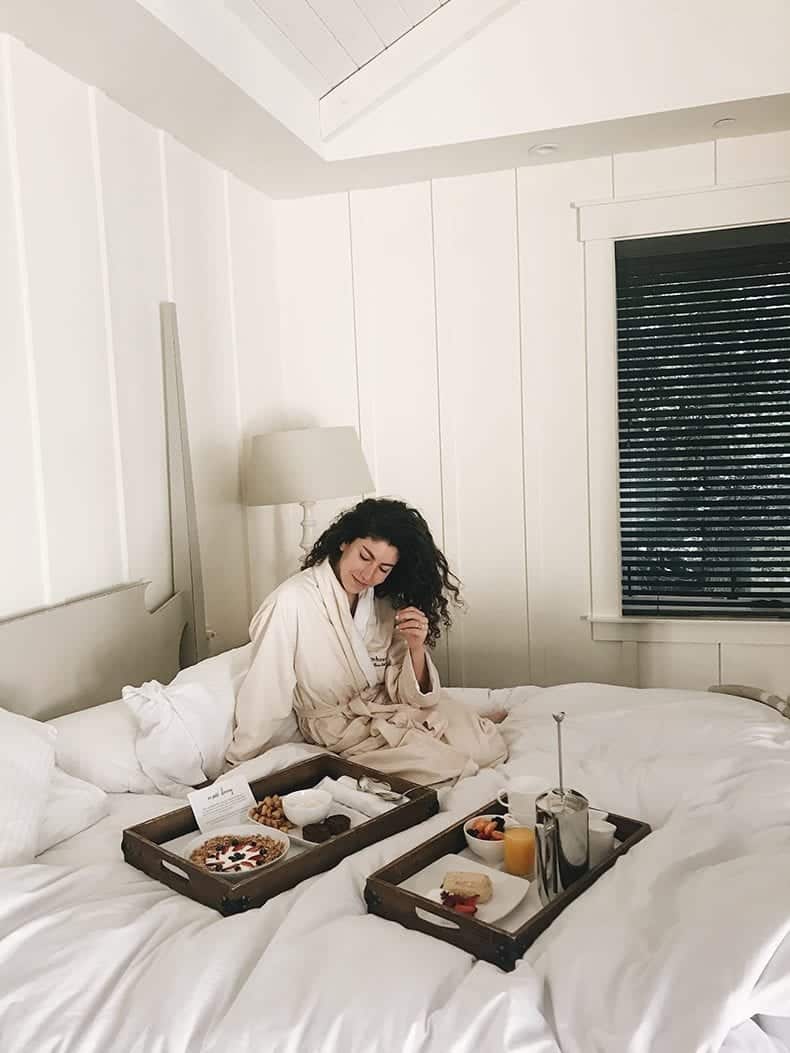 They have homemade bath products on site so I took as many baths as I humanly could. C made great use of the pool and hot tub and we both enjoyed the daily wine tastings and local food. Whether it was dinner at the restaurant or breakfast in bed, there truly is nothing wrong with Farmhouse and it will forever hold a special place in our hearts.
Besides hanging out on property, we spent an afternoon hanging out in Sebastopol, antiquing in local towns and did a little bit of wine tasting. We had to stop at SHED in Healdsburg (one of my favorite places) and did the ranch tour at Medlock Ames, an organic winery in Geyserville. We also did a whole lot of nothing and completely checked out from the world. It was amazing.
I'm thinking about sharing a post on my favorite restaurants, shops and wineries in Sonoma so let me know if you'd like to see that!
We would have spent the rest of the week (or honestly, the rest of our lives) at Farmhouse but we would have gone broke, so after a few days we packed up our stuff and headed to Calistoga (in Napa) for a few more nights at Indian Springs.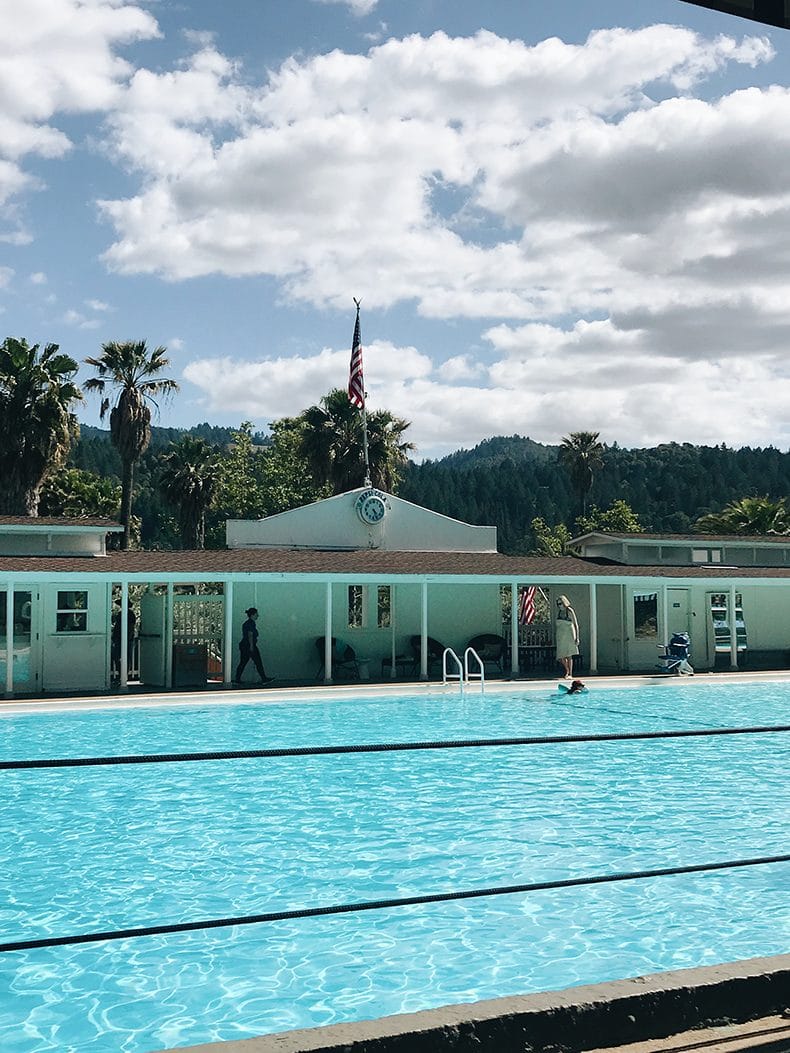 Now, I'll be honest, anything that was going to follow Farmhouse was not going to compare so even though it wasn't Indian Spring's fault, it was a slight let-down. Truly, the only thing that was a let-down was our room. As a heads up, if you stay at Indian Springs, do NOT book the lodge (well do if you want just okay accommodations). The photos you see online of the lodge are actually all the other rooms. The lodge is not nearly as nice as we expected and while it was totally fine, and clean and perfectly nice, there was nothing cute or romantic about it. I'm being a diva here but thought I'd keep things 100% honest.
Besides our room, our stay at Indian Springs was really nice. It's a funky place with a huge communal hot spring pool that looks like it's straight out of a 1950s Pepsi commercial. The spa is also beautiful and a really nice place to relax for the day. I did the mud baths which were a really interesting experience. To be honest, I would have preferred being in the mud bath for the entire hour (rather than the 15 minute start of the circuit), but if you're looking for a really different spa experience, don't skip out on it.
Calistoga itself is super cute. Even if you just go to visit for the day, you shouldn't miss it. It's small enough to conquer in a few hours although you may need longer if you enjoy antiquing. C and I got some amazing finds in local Calistoga stores and just loved the quaintness of the town. The wine there is, not surprisingly, delicious but we tend to prefer the more relaxed vibe of tasting in Sonoma. We ended up only tasting at one winery called Brian Arden and while the property is beautiful and the wine is great, the cost is just hard to justify. Especially when you can get equally delicious wines 30 minutes away in Sonoma. I think it's pretty clear that we're on #TeamSonoma.
But if you do find yourselves in Calistoga make sure you go to: ROAM antique shop, Lovina for brunch (owned by the same people as Zazie in SF), Sam's Social Club for dinner and Solbar at Solage Calistoga (<– if you can stay here you are winning at life).
At this point we had two more nights left in wine country before we had planned to go back to SF (aka when Bodhi was getting dropped off from summer camp) and we left those open to see how we were feeling. We knew there was a chance we'd want to go home, but there was also a chance we wanted to continue the honeymoon for just a bit longer. In the end we got a little bit of both.
We have close friends who have a house in Guerneville (also in Sonoma) who offered their place to us that week. We ended up taking them up on the offer and spent our last two nights there. It was so nice to have access to a house so we could cook and nest without feeling like we were fully back in society. We also finally got to explore Armstrong Woods, which we'd wanted to do for a long time but always had Bodhi in tow (you can't have dogs on the trails). Also waking up every morning and picking up fresh biscuits from Big Bottom Market is a lifelong dream of mine that I'd like to make an everyday occasion…there's a reason they're Oprah's favorite!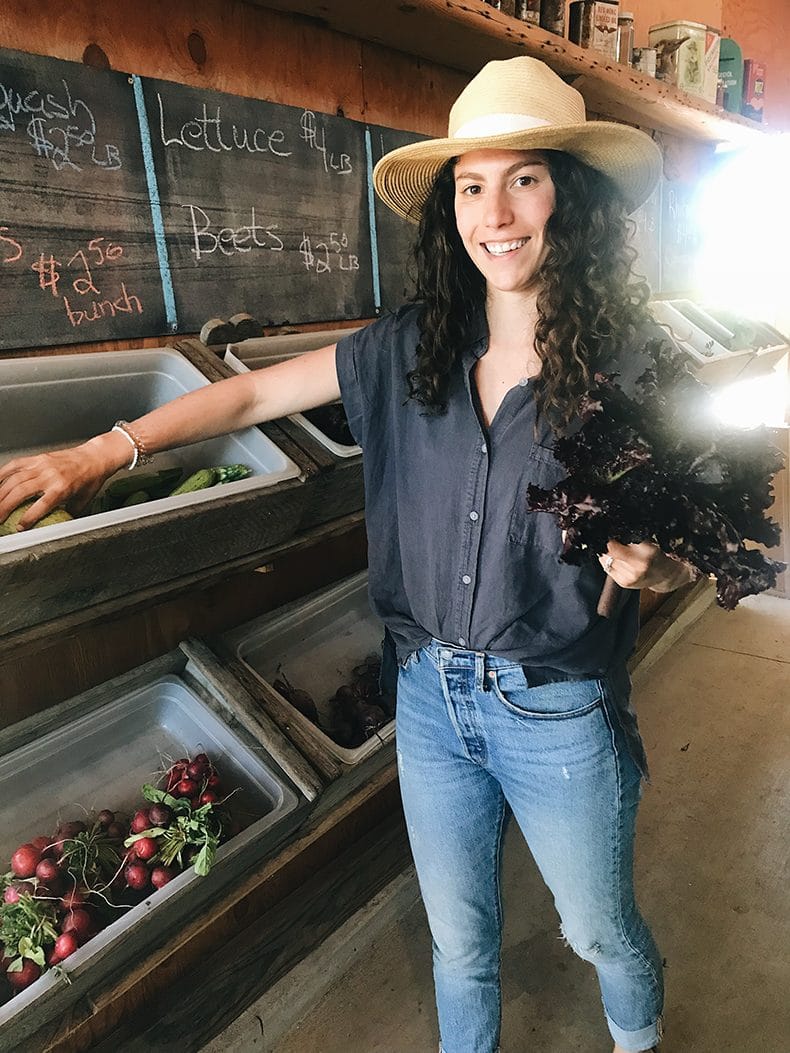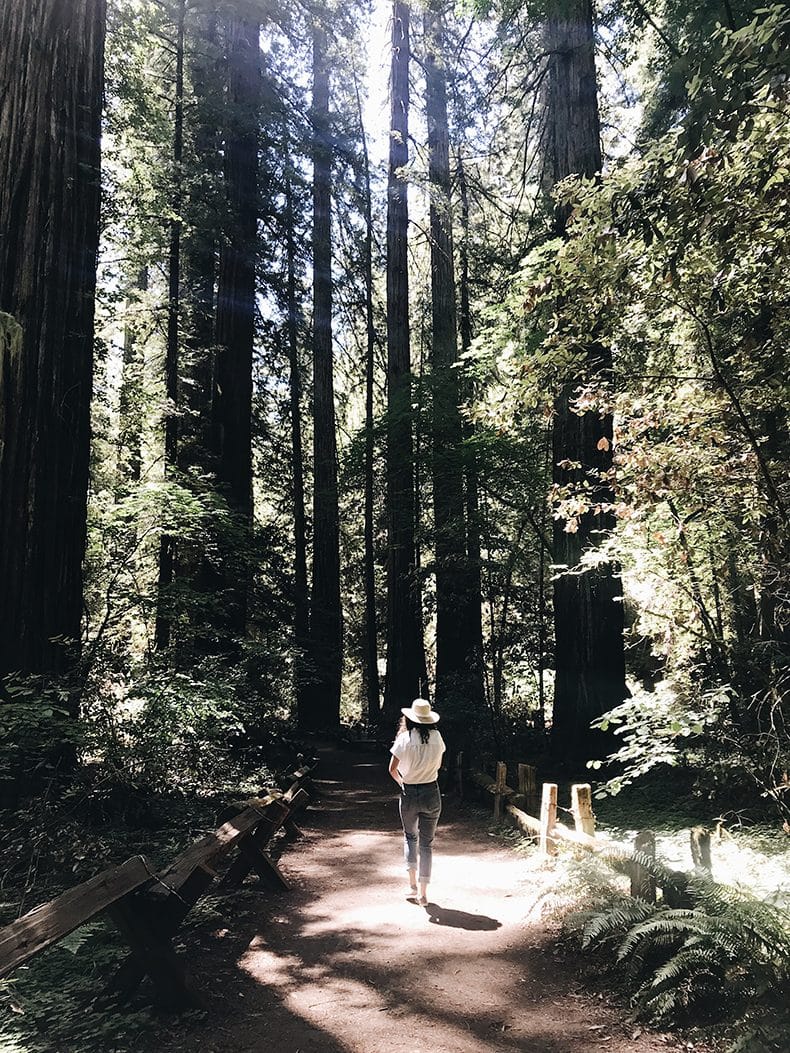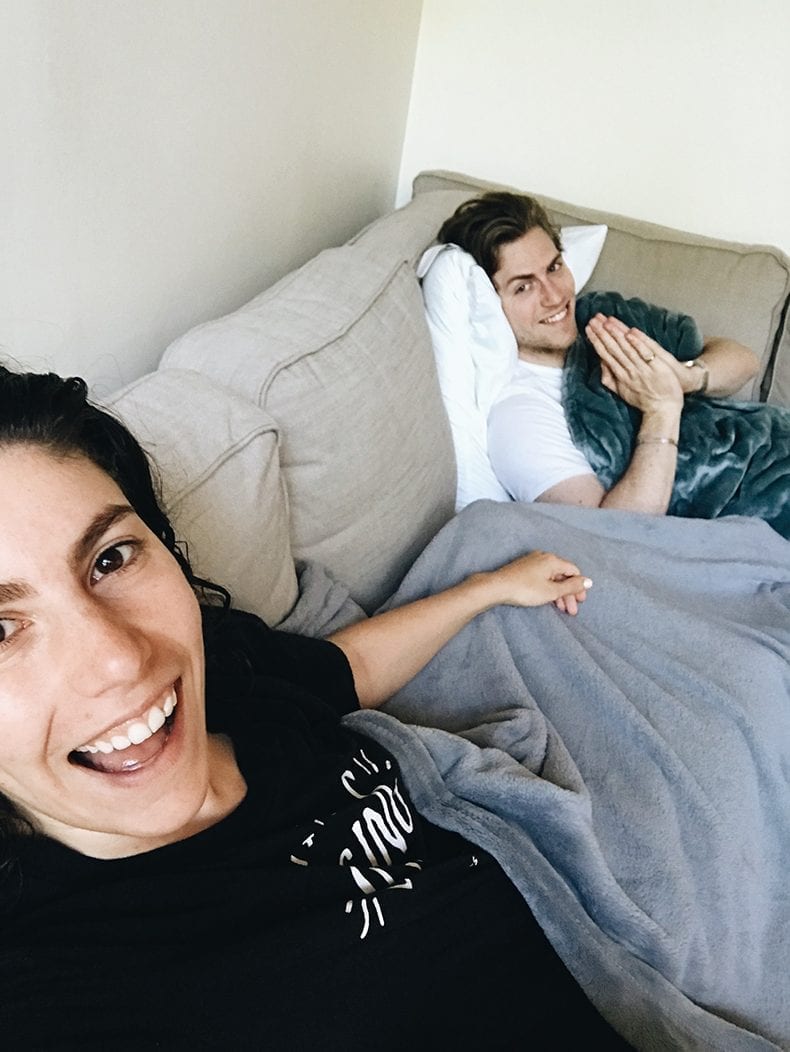 Otherwise we did a lot more antiquing (we are officially old), watched way too many TV shows and honestly, just rested our brains before heading back into reality. It was perfect.
Sunday morning we packed up our car and drove an hour back home. It's the honeymoon we never knew we needed and beyond anything we could have hoped for. Feeling eternally grateful for my partner in crime and for the privilege we have to be able to explore these places and call them our backyard.
This is the last and final wedding recap post! I'm so happy to have been able to share this experience with you and know that I have this virtual diary to look back on in the years to come. I'm also happy to be closing this chapter and opening a new one. C and I are so grateful for everyone's support as we've taken this next step…even though married life feels exactly the same! We cannot wait for what the future has to hold. Stay tuned!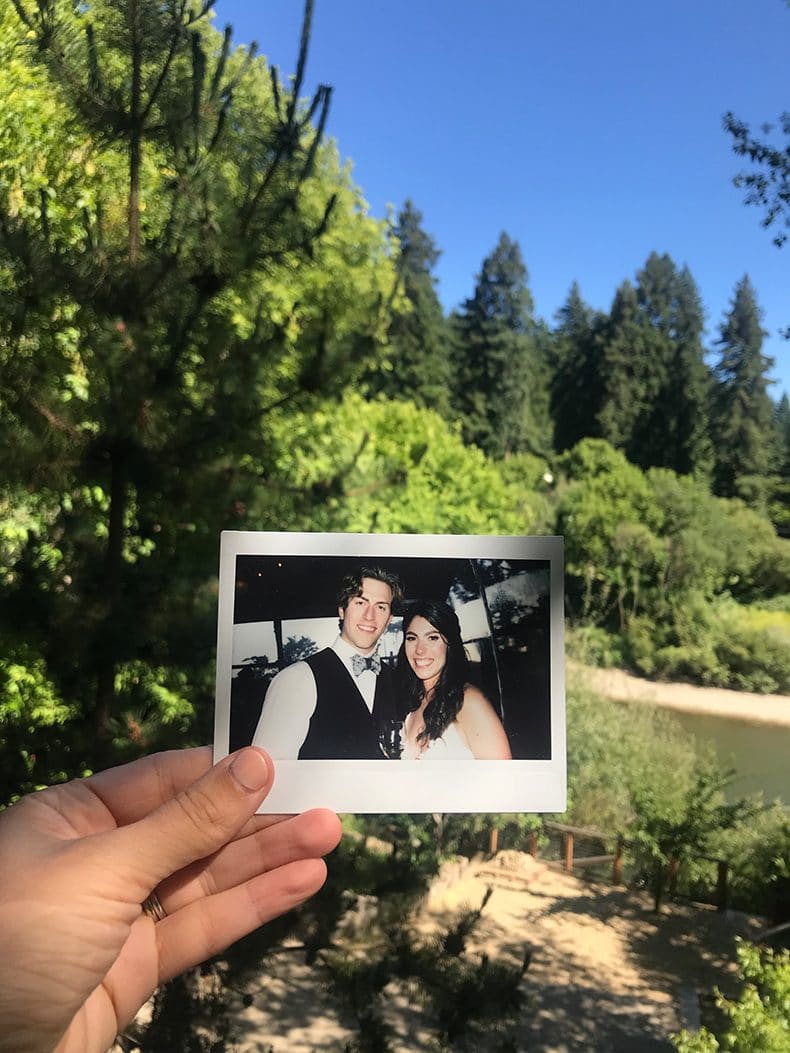 JOIN THE THM NEWSLETTER
Join 20,000+ members of the THM Community to get access to exclusive recipes, healthy lifestyle tips and behind-the-scenes news from our team!