Ever wondered what to do with that leftover chili? This warm and hearty Baked Chili Shakshuka is the perfect use! Plus it makes a delicious breakfast! 
Admittedly today's post is a slight cop-out. I took Sunday's One-Pot Beef and 3-Bean Chili, cracked some eggs on it and baked it. With optional cheese, which on this very day was not optional at all.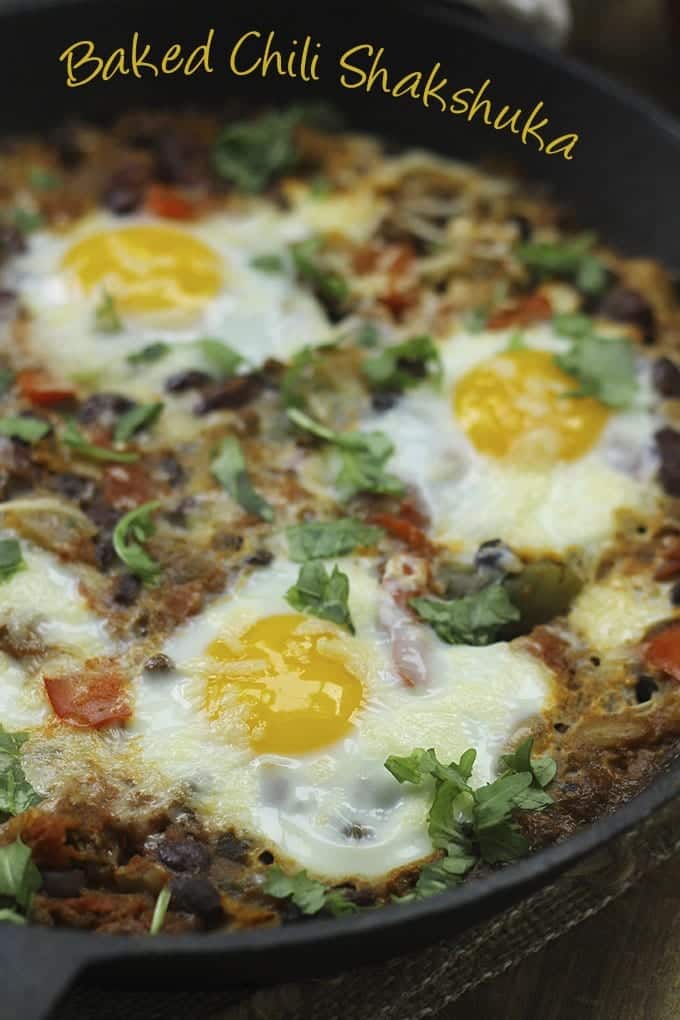 My body and cheese have a complicated relationship. Actually my body and dairy have a complicated relationship. We're kind of in love but at times wreak havoc on each other. We fall head over heels, followed by a brief honeymoon period and finish up with a "it's not you, it's me" style break-up. Wash, rinse, repeat.
Here's something that might surprise you, I'm kind of okay with it. Besides cheese and greek yogurt I really don't eat that much dairy. But I love cheese, a lot. And even with the occasional tummy-ache and break-out I'm not prepared to say goodbye to it forever.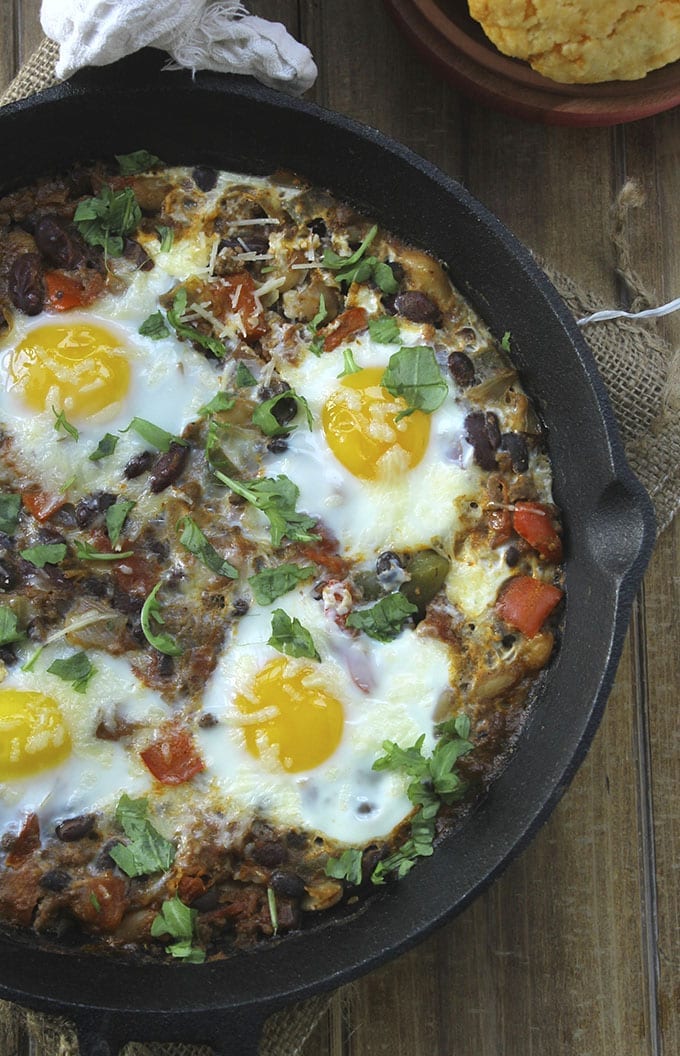 I've cut it out and life was just sadder without it. Do I think other people wish I would give up dairy (if you catch my drift…)? Yes. But sorry C, it's just not gonna happen.
Moral of the story is that at times the cheese is optional and other times it's not.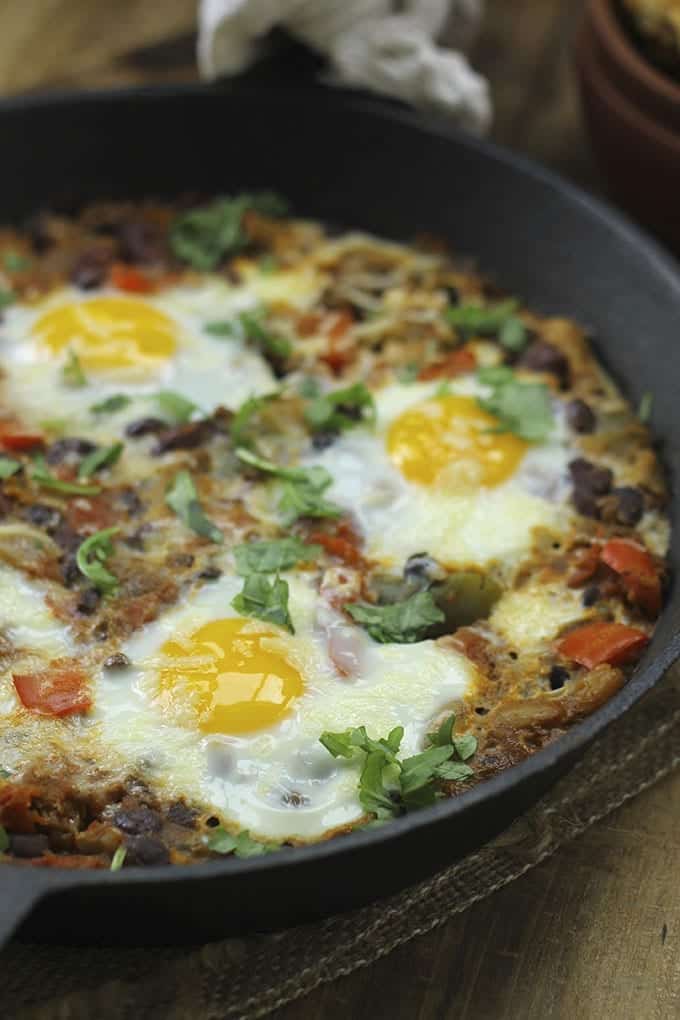 In other news, Jenny asked if I could share the proper pronunciation of "shakshuka". It's "shAck-shooook-uh". Or at least this is how my family says it. Then again my family seems to think they are Israeli and pronounce hummus "cHoomooose" (hard CH), so I'm maybe not the best person to ask.
Sidenote- it makes me laugh when I think about how Israelis would pronounce The Hummusapien. Alexis is making me LOL without even trying!
Print
Baked Chili Shakshuka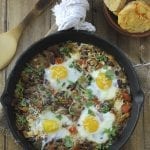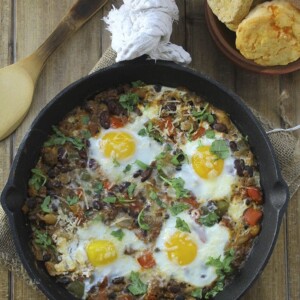 Prep Time:

5 minutes

Cook Time:

10 minutes

Total Time:

15 minutes
Instructions
Preheat oven to 400 degrees F.
Add chili to a 10 inch cast-iron skillet and heat up on stove top until warm.
Make 4 holes in chili and crack an directly into each hole.
Top with cheese if using.
Bake for 7-10 minutes or until whites are no longer translucent. Cook for longer for more well-done eggs.
Top with parsley and serve.

Do you have a complicated relationship with dairy? How do you pronounce hummus?
JOIN THE THM NEWSLETTER
Join 20,000+ members of the THM Community to get access to exclusive recipes, healthy lifestyle tips and behind-the-scenes news from our team!