I consider myself an original baller, an "OB" so to speak. I've been ballin' since 1989. Ballz (with a z) is my middle name. Okay you get the picture, I like balls. In fact I like balls so much that I even work for a snack ball company. As much as I love Kewaza, and I do, I'm on a pretty tight budget so 90% of the time I'm making my own balls from scratch.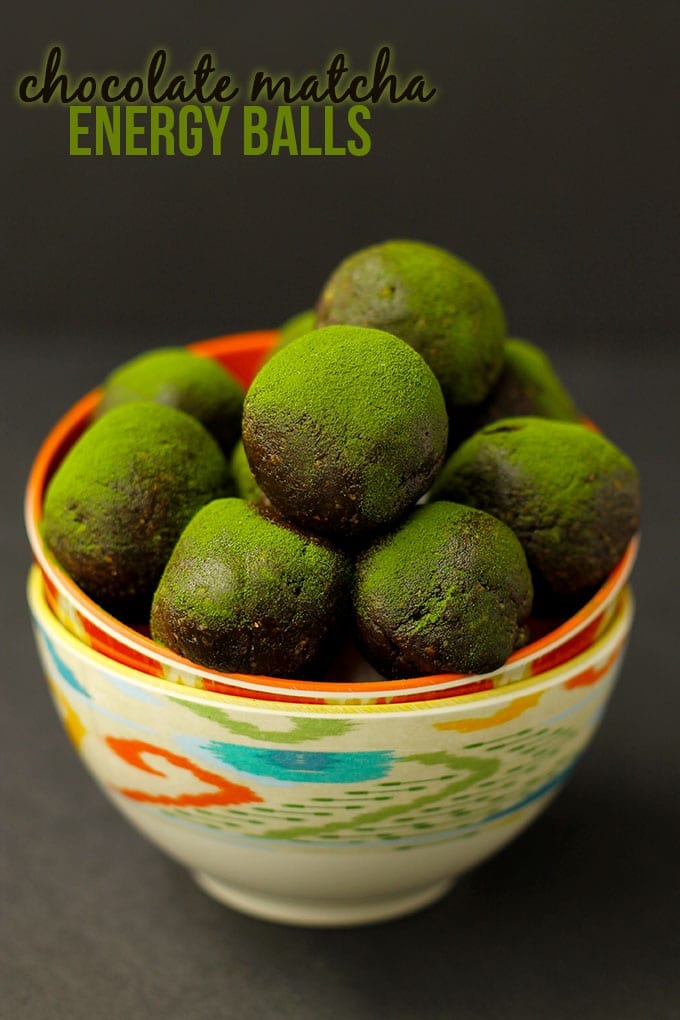 When I'm working Kewaza demos, I always get the couple of stragglers who announce to me "ya I make these at home". Every ounce of me wants to scream "me too!!!" but I know I can't. I know how simple they are to make, but I also have the time and the appliances to make them. Not everyone has these privileges so packaged balls are definitely convenient for these folks. I have also learned not to tell "demoers" that I can make their product at home, because it makes me obnoxious.
The most commonly asked question when I'm demoing is "why balls, and not bars?" The answer is simple. It's so much funnier to sell or make balls than bars. I mean we wear shirts that say "try our balls" for goodness sake. It just doesn't have the same effect with bars. Then there's the fact that balls play mind tricks. When was the last time you were able to eat half a bar and put the rest away? Never. It's impossible. Now take the bar and roll it into two balls and you have yourself two snacks. Magical balls!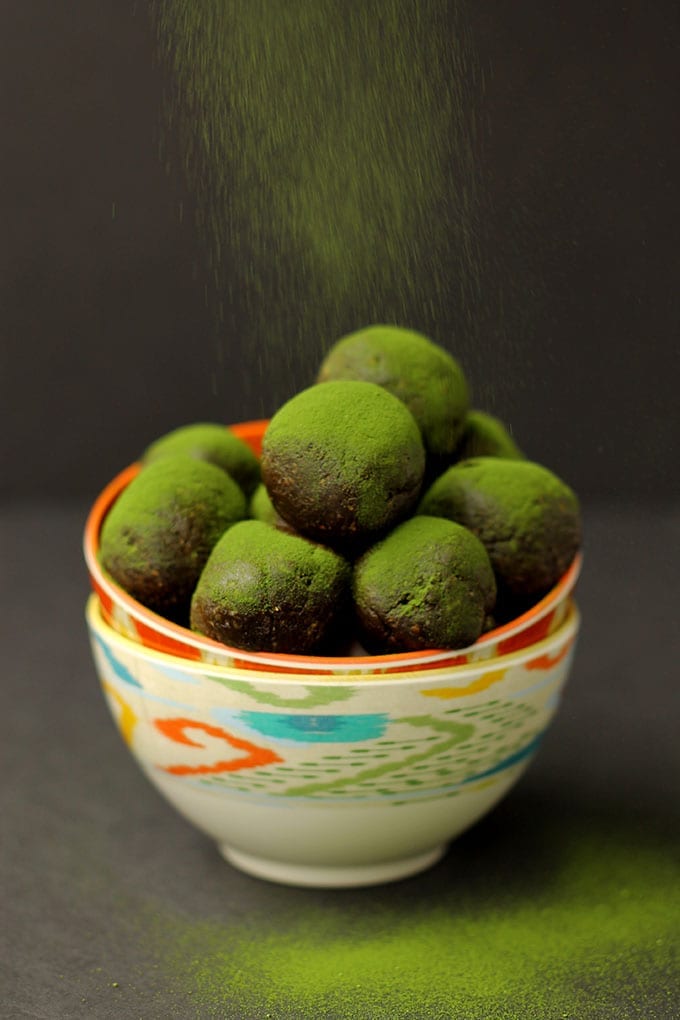 The second most popular question is, "why do you call them energy balls?".  I'm going to answer this for both Kewaza and my ball recipes, because they're made from REAL FOOD! I don't want to hear about the sugar or fat content on these things anymore. If you want energy, you need carbs and fat and sugar! I'm not a nutritionist, so I'm not going to lecture you on this but nuts and dried fruit hit you fast so when you've reached the "hangry" state aka the point of no return, you better eat something that's going to provide you with energy ASAP.
If you add some chocolate and matcha in there I can just about promise you you'll go from hangry to energizer bunny in under 5 minutes. You can thank me later…
Print
Chocolate Matcha Energy Balls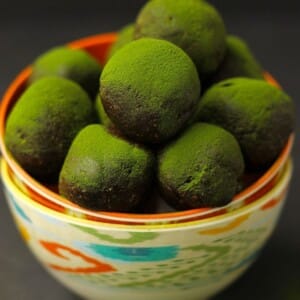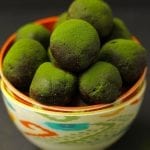 Total Time:

10 minutes

Yield:

10

balls

1

x
Instructions
Add dates and almonds to a food processor and process until they come together into a sticky ball.
Break up ball and add in cocoa powder, matcha powder and almond milk.
Process until all ingredients have been combined and form into a large sticky ball again.
Roll into 10 small balls and dust with more matcha powder.
Store in refrigerator for up to 2 weeks or longer in freezer.
I'm not done with you just yet! Even though I don't want you going up to demoers and bragging about your ball skills, I do still want you to gloat to all of your friends and family how delicious your balls taste! I'm also in a good mood at the moment so I thought I would share with you some of my favourite ball recipes from THM and from my friends around the web. I went balls deep into my energy ball research to find some the best! Hope you enjoy.
Allergy-Free Energy Bites- 52 Kitchen Adventures (gf, df, nf)
Apple Pie Bites- The Healthy Maven (gf, df)
Apricot Almond Coconut Snacks– Pint Sized Baker (gf, df, paleo-friendly)
Blueberry Muffin Energy Bites– The Healthy Maven (gf, df, paleo-friendly)
Bunny Tail Energy Bites– Happy Food, Healthy Life (gf)
Carrot Cake Energy Bites– For The Love Of (gf, df, nf, paleo-friendly)
Chickpea Cookie Dough Truffles– The Healthy Maven (gf, df)
Chocolate Coconut Almond Balls-Fannetastic Food (gf, df)
Coconut Nut Balls- Running To The Kitchen (gf, df, paleo-friendly)
Lemon Hemp Bites- The Healthy Maven (gf, df, paleo-friendly)
Lemon Vanilla Energy Balls– The Healthy Maven (gf)
Mexican Mocha No-Bake Cookie Dough Balls– Tasty Yummies (gf, df, paleo-friendly)
Peanut Butter Brownie Balls– Fit Foodie Finds (gf, df)
Pomegranate Oat Chia Protein Balls– Nosh and Nourish (gf, df)
Raw Cinnamon Raisin Cookie Dough Balls– Texanerin Baking (gf, df)
Raw Key Lime Pistachio Bites– The Healthy Maven (gf, df, paleo-friendly)
Sea Salt Chocolate Cheesecake Truffles– Lexi's Clean Kitchen (gf, df, nf, paleo-friendly)
Sunflower Butter Carob Balls– The Healthy Maven (gf, df, nf, paleo-friendly)
Tropical Snack Bites with Almonds and Chia– Two Healthy Kitchens (gf, df)
Vanilla Almond Butter Protein Bites-The Almond Eater (gf)
gf= gluten-free    df= dairy-free     nf= nut-free
Are you a baller?! Can you count how many ball jokes I made in this post?!
JOIN THE THM NEWSLETTER
Join 20,000+ members of the THM Community to get access to exclusive recipes, healthy lifestyle tips and behind-the-scenes news from our team!