This Citrus Burst Kombucha Sangria, made with white wine, gut-friendly kombucha and citrus fruits make a healthier cocktail alternative. Your guests never need to know that this drink recipe may actually be good for them!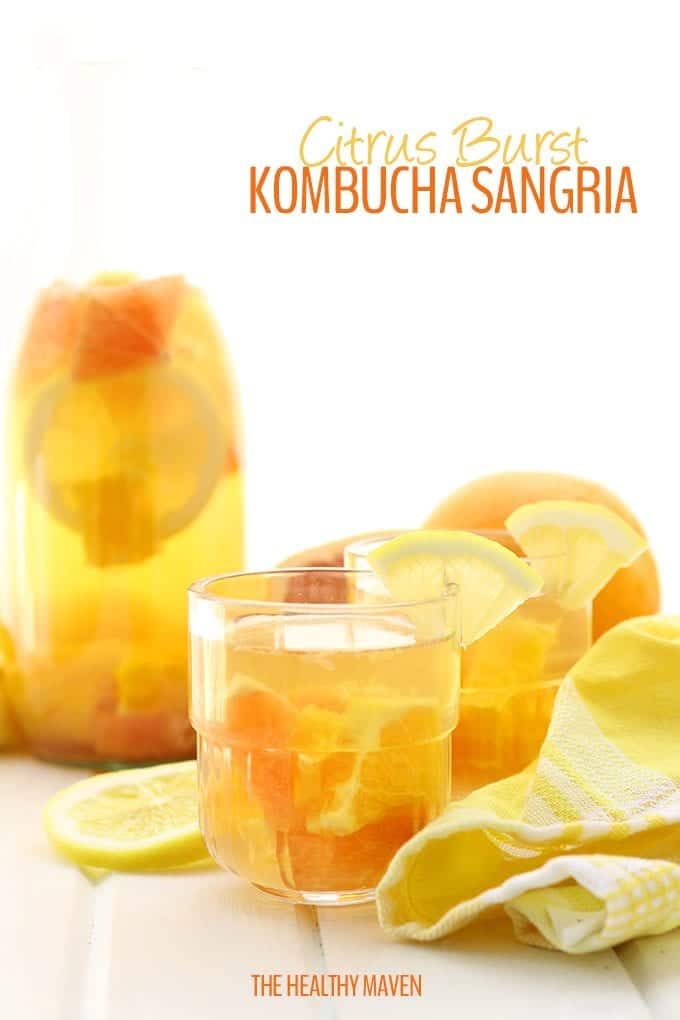 If you haven't already been harassed by me on social media then you may not know abut my current obsession with Snapchat! Despite my love-hate relationship with social, I'm presently very much in love with Snapchat. FYI you can follow me by searching "TheHealthyMaven" under users!
I'm well aware that Snapchat isn't new and I've been using it for years for my personal account but for the past month or so I've been using it for The Healthy Maven and it's been awesome. What I hate about social media is that it is often so curated and makes reality appear like one never-ending dream, but snapchat is live and in the moment and no number of filters or photoshopping can change the fact that my life is far from perfection. It's actually kind of a relief to just be me in all my goofy, facemask-sporting glory!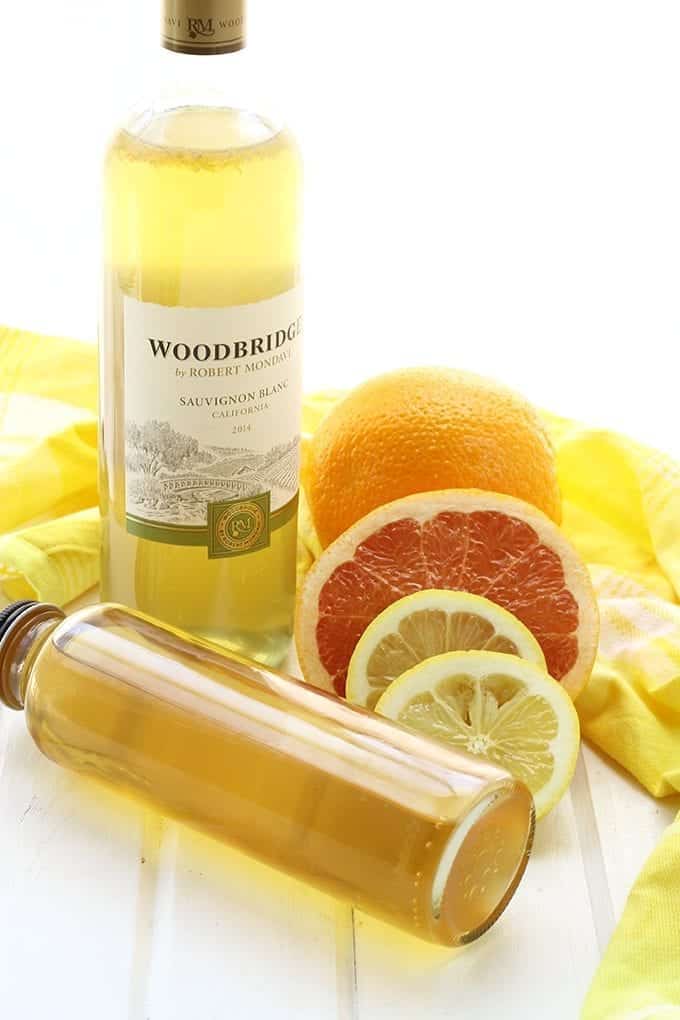 So naturally I was pretty stoked when my friends over at Pump Up asked if I'd be willing to do a Snapchat takeover of their account for a day. What this meant was sharing bits and pieces of my life from their snapchat account to inspire their followers to continue leading their awesome healthy lifestyles.
At first I was a little nervous. If you read Friday's post you know that my approach to health is questionable to some in this community. Do I have 6-pack abs and perfectly sculpted arms? Nope. Do I eat chocolate in my oatmeal and indulge in a glass of wine? Absolutely. Am I okay with both? You better bet I am! The choices that I make to lead a healthy lifestyle allow me to maintain it in the long-run instead of it back-firing in the short-term.
But that still doesn't mean that I don't worry about judgement from others in the community.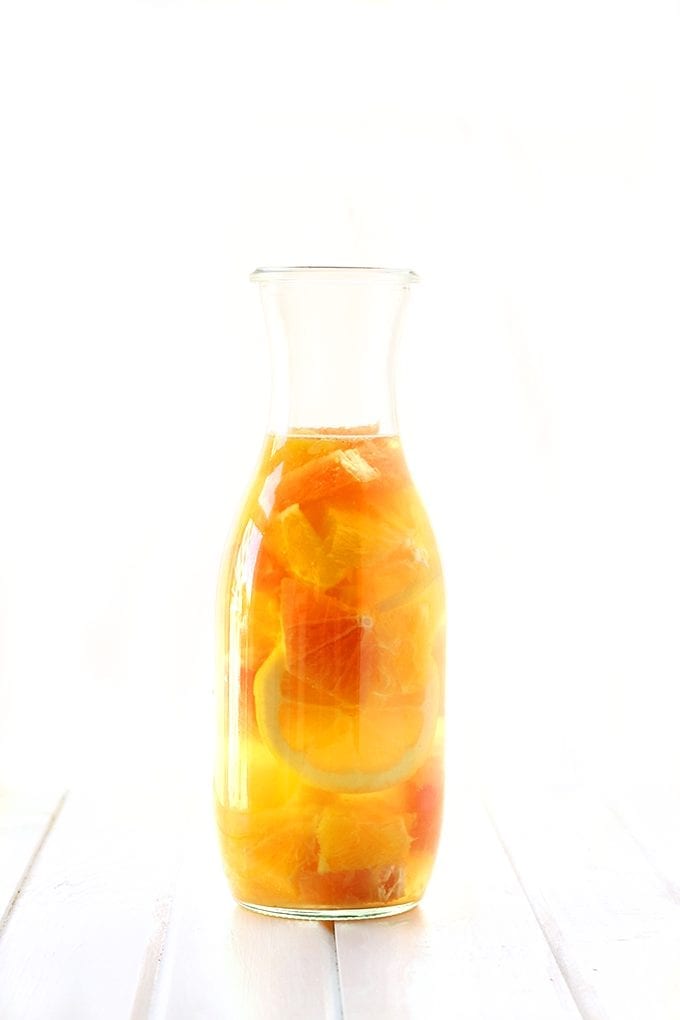 And of course, on the day I'm taking over their snapchat I'm scheduled to shoot a Sangria recipe LOL. "A Day In the Life of a Food Blogger" quickly became "A Day In the Life of That Girl who is drinking at 2:00 PM on a Thursday…".
Nevertheless, sharing videos and snapshots of my life throughout an entire day actually made me realize how conventionally-healthy my life really is. I started my day with oatmeal, worked out, travelled with snacks and water, went on a walk and got in my protein and greens. So what if there's a little bit of mid-day sangria in there?
Sometimes I realize I'm a little too hard on myself. Just because I don't fit the norm doesn't mean I can't still roll with the crowd. I need to stop getting so nervous that people think I'm a sham. I may not always look the part, or act the part but at least I've got a part!  I'll forever be that girl promoting gut health…one cocktail at a time!
Print
Citrus Burst Kombucha Sangria
1

bottle dry white wine (I used Sauvignon Blanc)

2

14 ounce bottles of kombucha (I used my homemade grapefruit version but any store-bought kind will do)

1/4 cup

pure rum

1/4 cup

of raw honey (more or less depending on how sweet you want it)

2

lemons, sliced/halved

2

oranges, sliced/peeled/quartered

1

grapefruit, sliced/peeled/quartered
Instructions
Combine all in a large jug or pitcher. Optional to store in fridge depending on temperature preference.
Allow to sit for at least 4 hours before serving.

JOIN THE THM NEWSLETTER
Join 20,000+ members of the THM Community to get access to exclusive recipes, healthy lifestyle tips and behind-the-scenes news from our team!