What do you know about glyphosate? If it's not a whole lot, you're not alone! Glyphosate is the main chemical in RoundUp, a harmful herbicide widely used that is a "probable carcinogen" as indicated by the World Health Organization. Let's talk about why it's time to ban it…
Before I jump into this post, if you're familiar with glyphosate and what it does to our bodies, please consider signing this petition to ban glyphosate in partnership with MegaFood®️. If you're unfamiliar, read on…
Lately there's been a lot of conversation around here about sustainable and organic food practices. Five years ago if you had asked me if this would be a topic of conversation on THM I would never have believed you. It's not that I didn't believe in sustainability or organic farming practices, it's just that I didn't understand the dialogue. These both felt like a buzzwords, or more  things I had to worry about when it came to food.
I no longer stress or worry about my food because I have become a more conscious consumer when it comes to my purchasing power. Choosing to buy products from brands that are certified organic and pesticide and herbicide-free certainly has a personal health benefit, but more than anything it has massive implications on the health of the planet and that has become my main motivator.
Now I understand that when I choose to buy organic or pesticide and herbicide-free food, supplements, body care products or even clothing, I'm choosing more sustainable farming practices for the health of our planet, and also better health for our farmers. With over 1000 synthetic chemicals like glyphosate being used to treat everything from wheat to cotton to berries, the exposure that many farmers experience is truly heartbreaking. But first, let's chat about what glyphosate actually is…
What is Glyphosate?
Glyphosate is the main chemical compound in Roundup, the herbicide mentioned above that was developed in the 1970s by fertilizer giant Monsanto. It is the most widely used herbicide in the world and is broadly used for weed control and in some instances, as a desiccant or drying agent pre-harvest. Despite it being widely used all around the world, glyphosate has been deemed a "probable carcinogen" by the World Health Organization (WHO) International Agency for Research on Cancer. Glyphosate is being sprayed on our food, on our lawns and even on our playing fields where many children can be found playing everyday. Yet here we are with this knowledge and still not doing anything about it.
Just this year school groundskeeper Dewayne Johnson sued Monstanto and won after his 30+ times a year application of RoundUp on school fields led to a fatal diagnosis of cancer at just 45 years old (source). The USDA may claim that these herbicides aren't harmful, but the amount and length of exposure hasn't been tested and unfortunately we're seeing the impacts of this now.
While choosing organic is a great way to avoid pesticide and glyphosate exposure, glyphosate can now be found in traces of rainwater and our air, indicating that the impact is not just on the agriculture being sprayed, but actually much further reaching (source). The issue is no longer minor, it's become very serious.
How Can We Get Glyphosate Out Of Our Food?
I have been extremely fortunate over the past few years to learn more about sustainability and organic farming practices. So when MegaFood reached out asking me to partner to help spread the word about their latest campaign to ban glyphosate, I jumped at the chance. I feel incredibly fortunate to have this platform and from the beginning have committed THM to being a space that uses its voice and power to spread important messages such as this.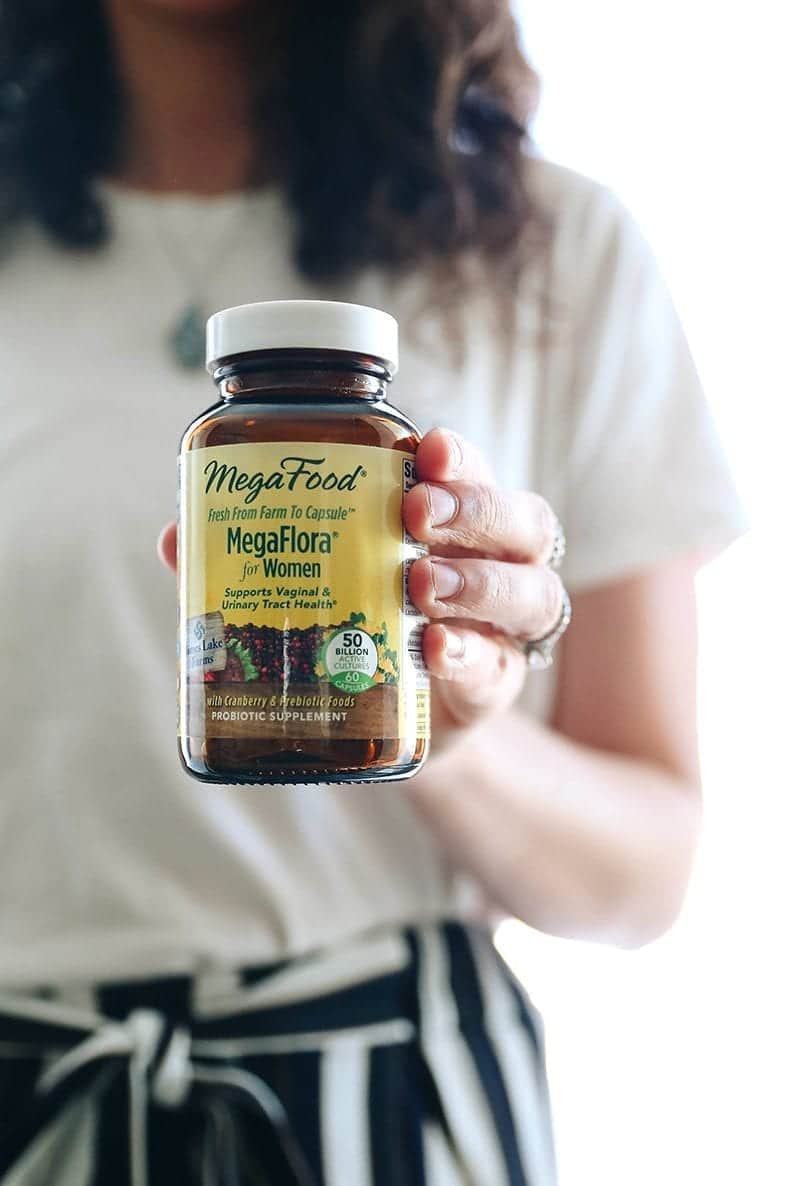 MegaFood, a supplement brand dedicated to a sustainable future by crafting premium vitamins and supplements made with real foods and added nutrients, is joining together with the Environmental Working Group (EWG) along with other food and nutrition brands to petition the Environmental Protection Agency (EPA) to ban the use of glyphosate before harvest. There are many reasons to support organic as I discussed in this post, but if you're looking where to start, banning glyphosate would have massive impacts.
With this petition, MegaFood underscores its commitment to improving lives as the first supplement brand to have its entire line certified Glyphosate Residue Free by The Detox Project, and aims to raise awareness of the potentially unsafe levels of glyphosate residue found in our foods today. I invite you to sign this public petition to come together under the common goal of protecting our families, our planet and our future.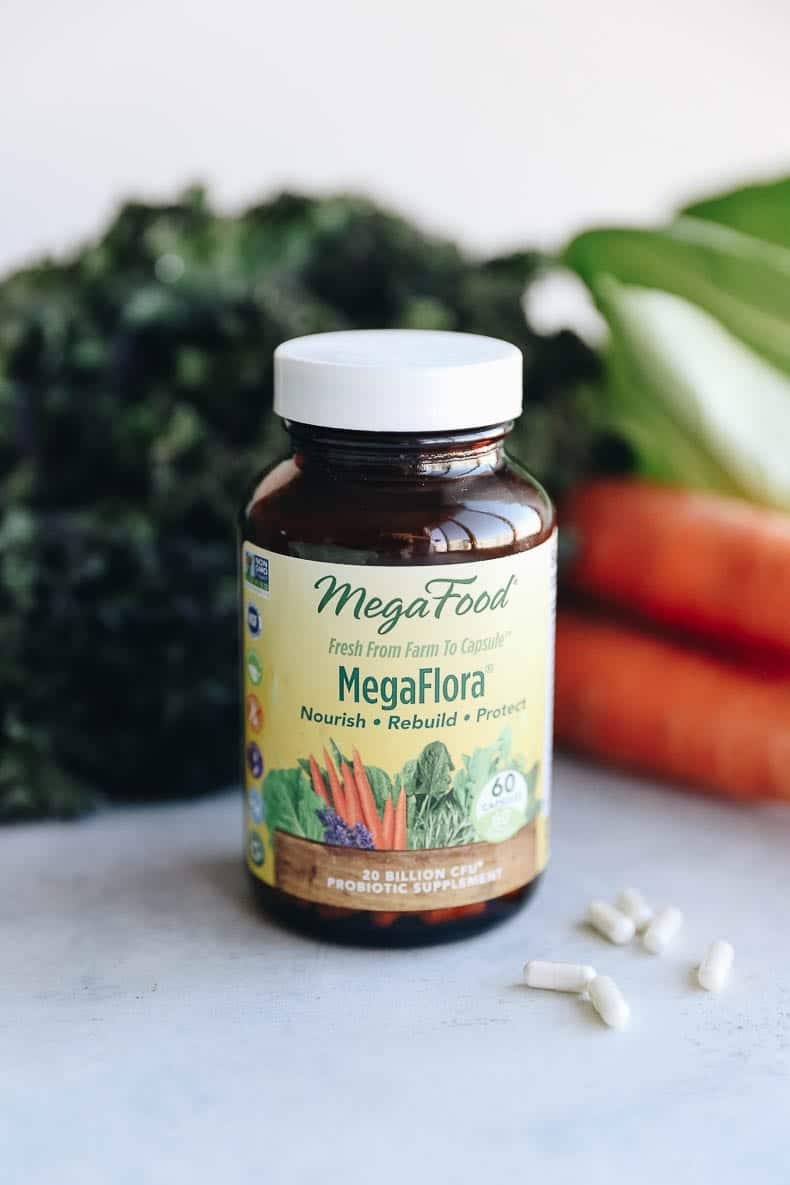 Disclaimer: This post is sponsored by MegaFood. I was asked to share about this petition in partnership with the EWG to help ban glyphosate. I'm honored to be a part of this campaign and help spread awareness to this issue. Thank you for supporting the brands who help make THM possible.
Have you heard of Glyphosate? Did you learn something new from this post?
JOIN THE THM NEWSLETTER
Join 20,000+ members of the THM Community to get access to exclusive recipes, healthy lifestyle tips and behind-the-scenes news from our team!