These sweet and savory Maple Chipotle Sweet Potato Wedges are your next dinner staple! They're tossed in olive oil and real maple syrup, sprinkled with spices, and baked on high heat until crispy and caramelized.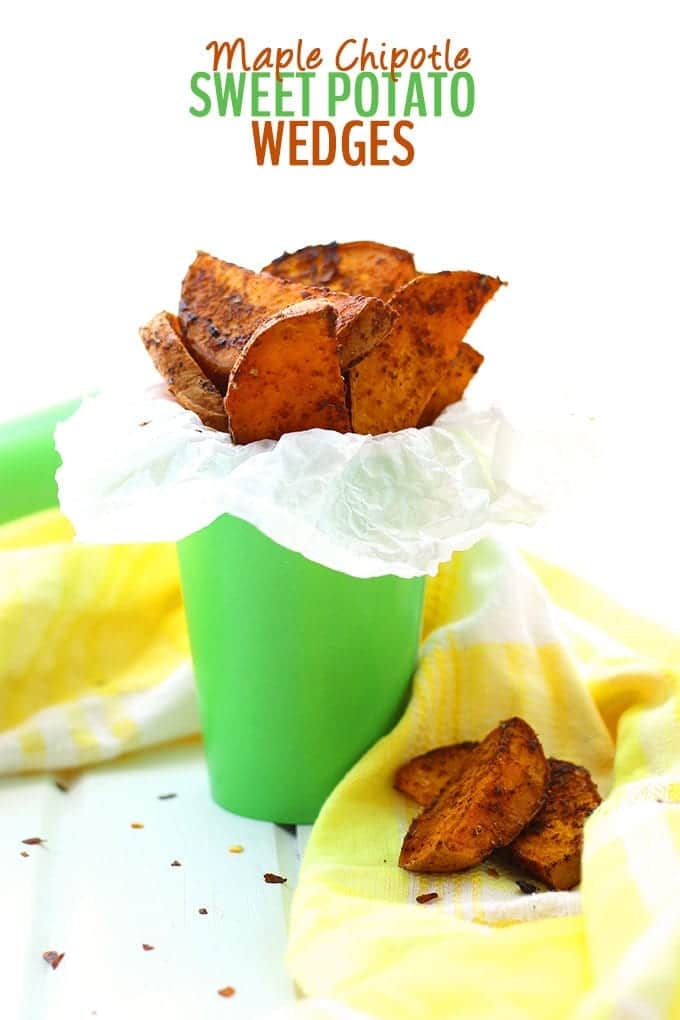 YouTube is responsible for the complete regression of my life skills. I'm convinced I actually function at half of my brain capacity because any possible scenario where I might have to use it is saved by the existence of everyone's favourite video player.
These Maple Chipotle Sweet Potato Wedges are case in point. I'm usually a sweet potato round or cube girl but suddenly I found myself with the urge for wedges. 10 years ago this likely would have meant using your brain to visualize how one might cut a sweet potato into wedge shapes. In 2015 I opened my computer, went to YouTube and typed in "how to cut potatoes into wedges"?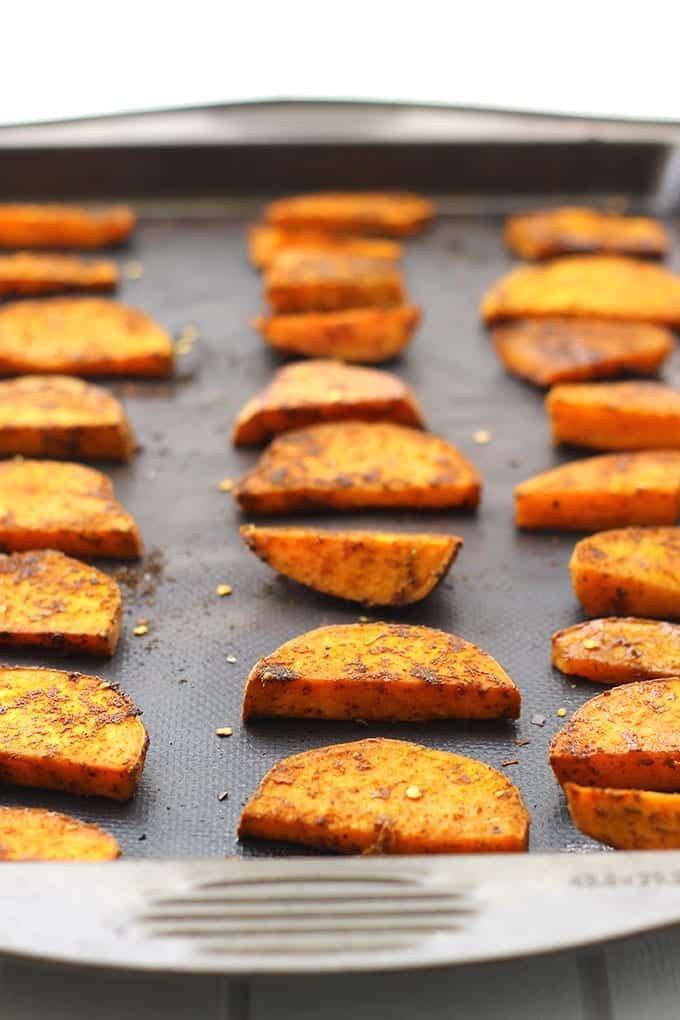 For as embarrassing as this might be, I know that the majority of you reading this have been there. Maybe it wasn't sweet potato wedges, but I'm gonna guess that instead of actually using your brain cells you often find yourself deviating to YouTube to answer those questions you just don't care to try and figure out.
And if it isn't YouTube, it's Google…
I probably should be embarrassed for using only 10% of my brain cells, but I wouldn't want it any other way. I also kind of fear for where I would be in life without their existence.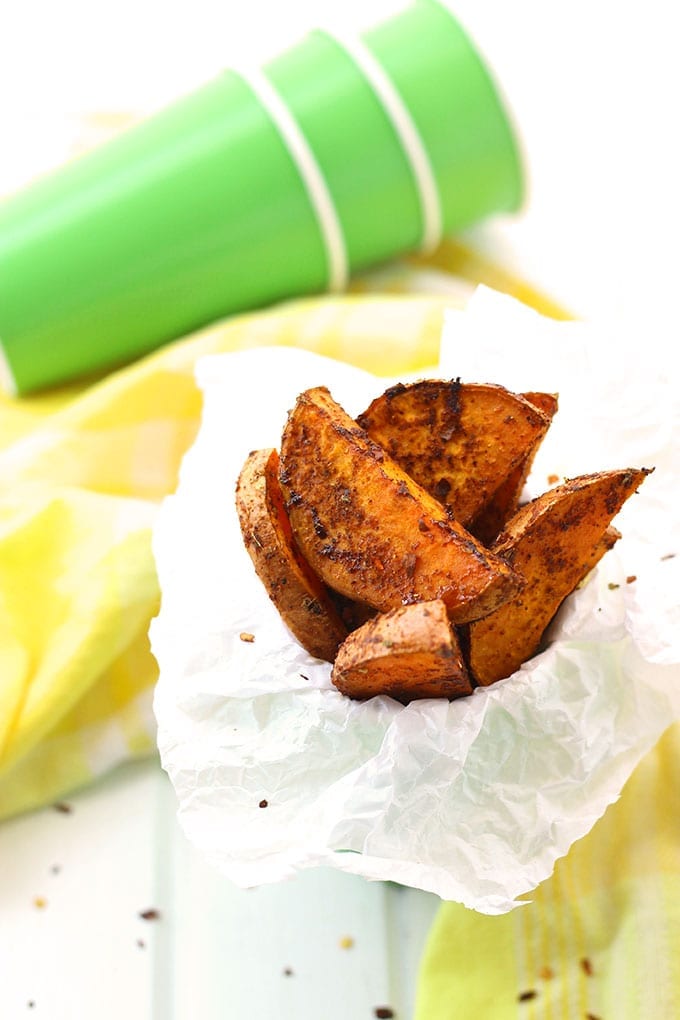 These are the thoughts that circle around my head daily, but I was relieved to hear that some of you feel the same way. The other day, my friend Lindsay was over and we were discussing how in the heck people got around before Google Maps?  C reminded us that the concept of a map is nothing new (duh!) but considering I was definitely shopping for prom dresses (online might I add) instead of paying attention in geography class, my map skills are not exactly on point.
Without all of these programs I would probably have wandered all the way to China while trying to get to a store down the street and I would still be cutting my sweet potatoes into rounds instead of wedges.
Alternatively, I might have discovered that I'm a lot smarter and more capable than I think. I guess we'll never know…
Print
Maple Chipotle Sweet Potato Wedges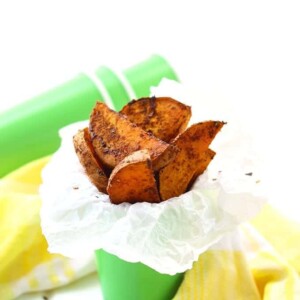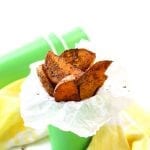 Scale
Ingredients
2

med-large sweet potatoes, cut into wedges

1

T olive oil

2

T maple syrup

1 1/2 tsp

chipotle chili powder (any chili powder works)

1/2 tsp

garlic powder

1 tsp

paprika

1/2 tsp

oregano

1/4 tsp

cumin

1/2 tsp

sea salt

1/4 tsp

ground black pepper pepper
optional: sprinkling of chili peppers
Instructions
Preheat oven to 425 degrees F.
Place chopped sweet potatoes into a large bowl and top with olive oil and maple syrup. Stir to coat.
In a small bowl combine spices.
Top sweet potatoes with spices and stir until well coated.
Line a baking sheet with parchment or a silicone mat and place wedges on top. Make sure you don't overcrowd (use two sheets if necessary).
Make for 15 minutes.
Remove from oven and flip each wedge.
Bake for 10 more minutes or until level of crispness is reached.
Serve warm.
Do you depend on technology to solve your problems instead of attempting to answer them yourself? It's okay, you can admit it…I'm one of you.
JOIN THE THM NEWSLETTER
Join 10,000+ members of the THM Community to get access to exclusive recipes, healthy lifestyle tips and behind-the-scenes news from our team!