A couple of years ago I could have never imagined I'd be writing this post. Acne wasn't a stressor of mine- and even if it were, I probably wouldn't have been sharing about it on the internet.
But at 27 years old, acne has become a very real issue in my life. One which I have cried over and laughed over and has without a doubt made me a better, more compassionate person. I know – not exactly what you'd expect from someone who woke up one day with red craters on her face.
But let me back up to the beginning of this story.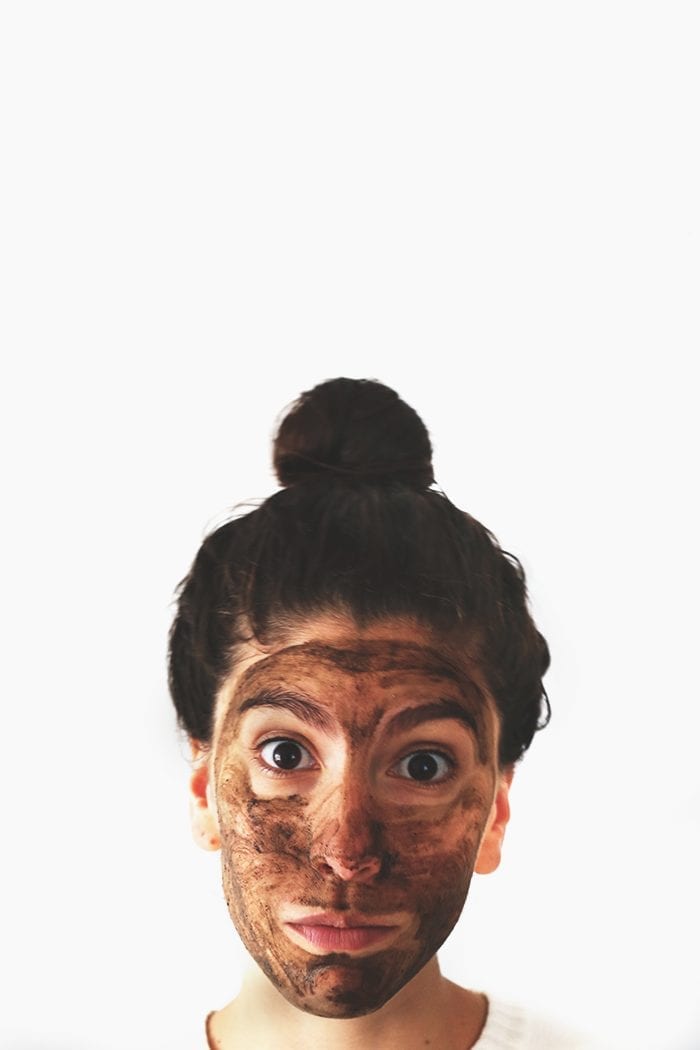 I am the product of a mother who probably has the most incredible skin in the world. I have never met anyone who takes better care of her skin and has without a doubt reaped the benefits. And not surprisingly, this quality has rubbed off on me.
I'm definitely the only 13 year old who would go for facials and was using hyoleronic serum when my friends were using oxyclean. I by no means had perfect skin (what pubescent teen does?), but all things considered, I never really struggled with teenage acne.
This was a theme that continued through my college years and into my early 20s. And I'll be honest, I looked at people with acne and couldn't really understand their perspective. For me, zits could be avoided by having a consistent and high-quality skincare regimen. Birth control helped too.
But then everything changed. At 24 I decided to change my birth control. After years of having been on the pill, I was concerned about my liver having to process synthetic hormones for too long. I wanted something less intrusive but still protective. Side note -I don't think there's anything inherently wrong with the birth control pill so don't read into this too much! This is when I decided to switch onto Mirena, an IUD that releases progesterone locally.
I'm told that there aren't too many side-effects that come along with Mirena, but I guess I'm the exception. Within 2 weeks of having Mirena inserted, I started to notice zits popping up around my jawline, chest and back. I was overwhelmed, mortified and completely confused.
At first I thought that it was just my body reacting to the new hormones and it would pass. A solid coat of makeup would hopefully do the trick for the time being. Unfortunately, 6 months later nothing had changed. Instead of clearing up, it got worse. Suddenly the girl with perfect skin had acne everywhere.
No amount of face masks, healthy fats, facials or cutting out dairy would do the trick. So as a last resort I went to my doctor to see what we could do. Her solution? Antibiotics for your skin. Now, I have nothing against taking medication if you have a problem that needs fixing. But to me, taking a medication to combat the effects of another medication seemed very strange.
I knew in my gut that this just wasn't the right solution so I foraged on hoping that something would change.
Spoiler alert: It didn't.
At 25 years old I was dealing with my first bout of acne. I learned a whole new level of sympathy for anyone who had been struggling with acne for most of their lives. To those of you who have stayed committed to finding a solution and healing your body, I commend you. Your resilience and patience is astounding.
Now it was my turn to test this patience and figure out what in the heck was going on.
The story continues in PART 2…
Have you ever struggled with acne?
JOIN THE THM NEWSLETTER
Join 20,000+ members of the THM Community to get access to exclusive recipes, healthy lifestyle tips and behind-the-scenes news from our team!