This Superfood Hot Chocolate is packed-full of immune-boosting, antioxidant-filled ingredients that make for one heck of cup of hot cocoa! From coconut, to turmeric and the sweetness of raw honey, this is a hot chocolate recipe you can feel good about drinking.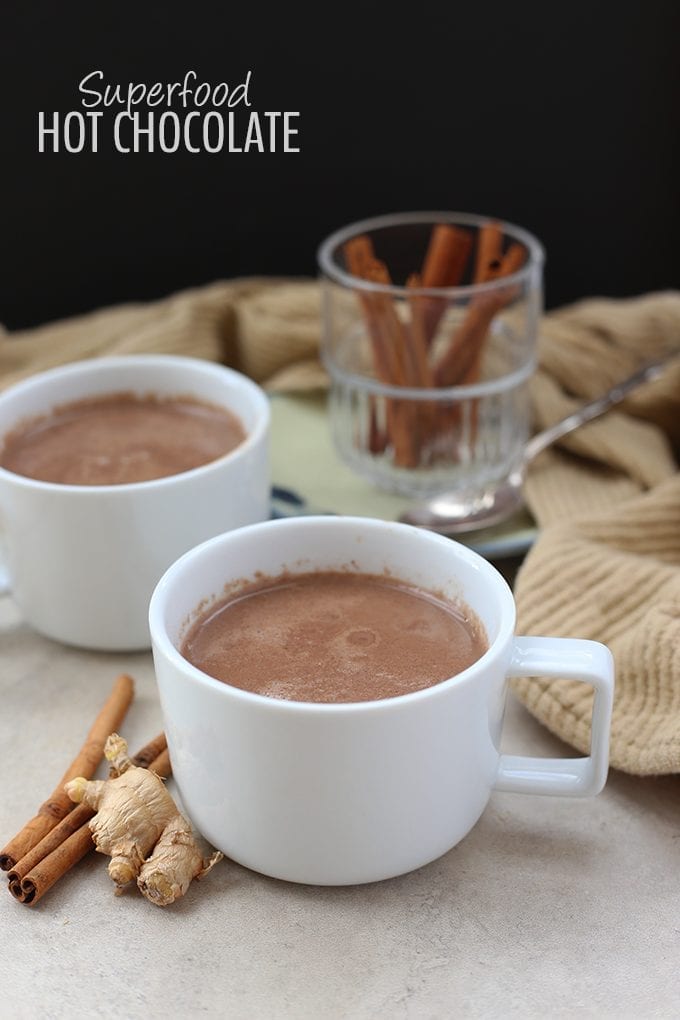 Everybody and their mom knows that I'm sick right now. I am SUCH a baby when I'm not feeling well. There's a lot of things I'm good at, but being sick is not one of them.
*blows nose dramatically*
The truth is, I have a cold and despite what I've been telling people, it isn't nearly as bad as the plague. Though, anything that keeps me below 100% feels like the plague to me.
I just completely give up. I lay in bed all day, wallowing in my sorrows, while simultaneously drowning in the black hole that is YouTube. And I don't feel bad about it.
But this time I vowed it would be different (I also vowed I wouldn't catch C's cold but clearly that didn't work out…). I promised to not drag everybody down in my sickness and be proactive about the healing process…
with hot chocolate.
Yes, you read that correctly. I channelled all of my sickness into an epic hot chocolate recipe packed full of superfoods that would make me feel awesome instead of shi-tayyyyy.
And this is the final result…
Yes, my friends, this is me in all of my sickness glory attempting not to sneeze in my food. Admittedly, I rallied and did my hair and makeup, but if you follow me on snapchat then you witnessed the brutal reality that is me when I'm sick.
It's not cute.
I was proud of myself for getting it together enough to film the recipe for you guys (and subsequently drinking 4 cups of it), but the second we were done filming I dove head first into bed. C was the ultimate and set up my death bed like it was a castle full of puppies, Friends re-runs and even it's own make-shift tissue disposal! He's a keeper.
Clearly, there are advantages to being a baby when you're sick.
RELATED: 5 Healthy Hot Chocolate Recipes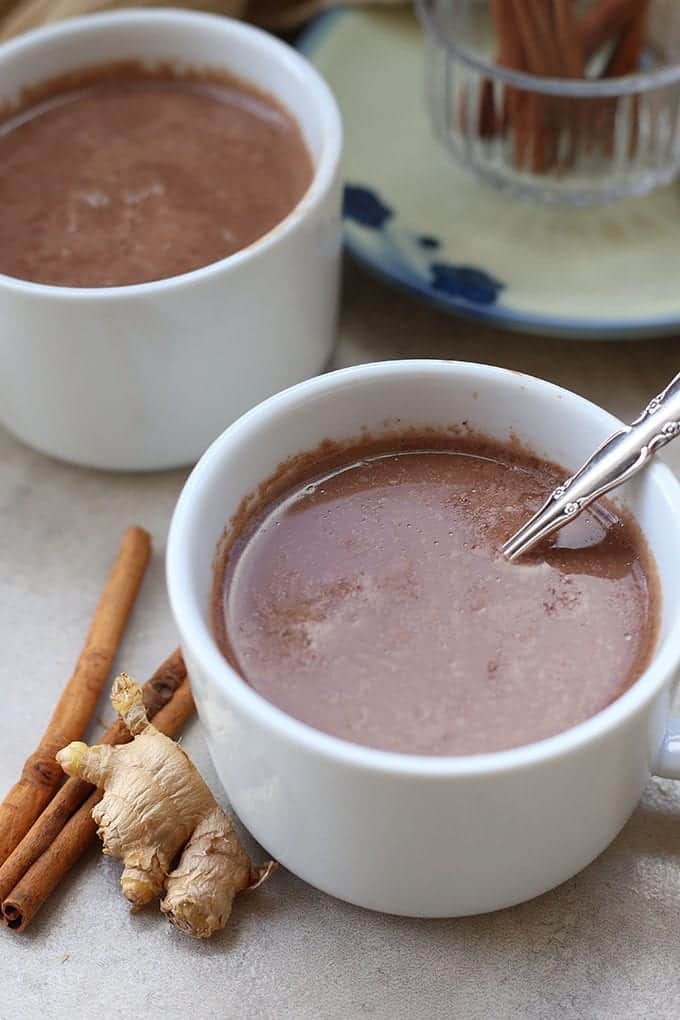 But I really do think this Hot Chocolate really helped. I was back to my normal self in less than 48 hours, which for me is unheard of. It's possible that my sickness persists because I kind of like being babied (never repeat this) but I'm convinced all of the superfood goodness really worked it's magic.
All's to say, ditch the tea and go for this immune-boosting superfood hot chocolate instead. If it can cure this sick baby, then it can basically cure the world. Drink up!
Print
Superfood Hot Chocolate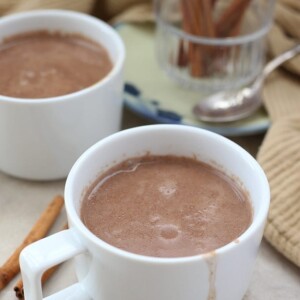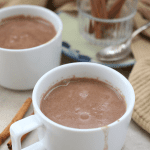 Prep Time:

5 minutes

Total Time:

5 minutes

Yield:

2 cup

s

1

x
Instructions
Add milk of choice to a medium-sized sauce pot and bring to a boil.
Lower to a simmer and add cacao powder and stir.
Add in maca powder, turmeric and cinnamon and continue to stir.
Stir in honey until well combined.
Add coconut oil and whip in until all chunks are melted and mixture becomes thick.
Serve immediately.
*if you can't find any, no worries! You can omit it.


JOIN THE THM NEWSLETTER
Join 10,000+ members of the THM Community to get access to exclusive recipes, healthy lifestyle tips and behind-the-scenes news from our team!