Don't have a juicer? No problem! You can have green juice in minutes with this step-by-step tutorial on how to make green juice in your blender in just two basic steps. All you need is a high-speed blender and some cheesecloth.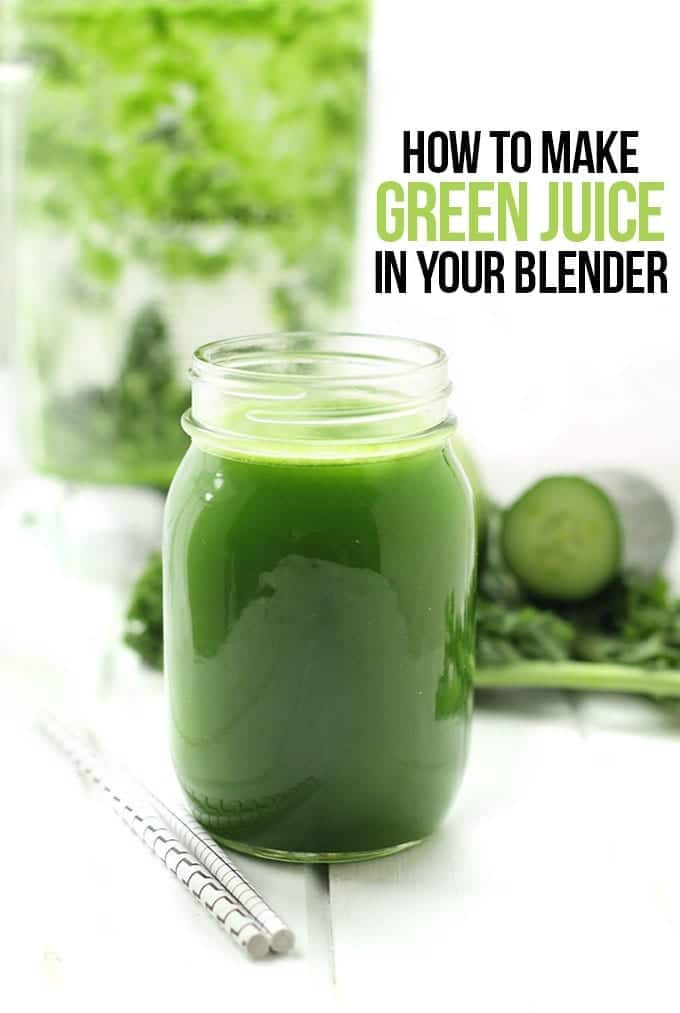 Green juices have had their moment in the spotlight… While I don't think they're the cure to all health issues I do think they're a great way to pack a ton of nutrients in a drink!
The Benefits of Green Juice
There is absolutely nothing wrong with fruit and vegetable pulp. Fiber is great for the body and we all need it in our diet, but sometimes it can get in the way of our body absorbing all of those vitamins and minerals. When you drink juice (versus a smoothie), your body can absorb 100% of the good stuff, without the insoluble fiber getting in the way.
The benefits of green juice differ based on the ingredients you include. Kale is different from spinach is different from cucumber is different from apple. I encourage you to change up your green juice so you're getting a variety of benefits! Scroll down to learn the benefits of this green juice recipe.
What Type of Blender Should I Use?
I vividly remember getting my Blendtec Designer 725 Blender aka my first high-powered blender and it was honestly a game-changer. Eventually I got a Vitamix and while it's great I don't think it's that much better than the Blendtec (just a tad quieter!).
What excited me most was that the Blendtec has a "juice" option so you can actually make juice in your blender! Now here's the catch, what actually separates juice from a smoothie is that the fiber (or "pulp") from the vegetables and fruit has been removed so what you're getting is the vitamin and mineral packed juice.
There are so many types of blenders out there but my recommendation is to invest in a high-powered one since they're so quick and last a really long time.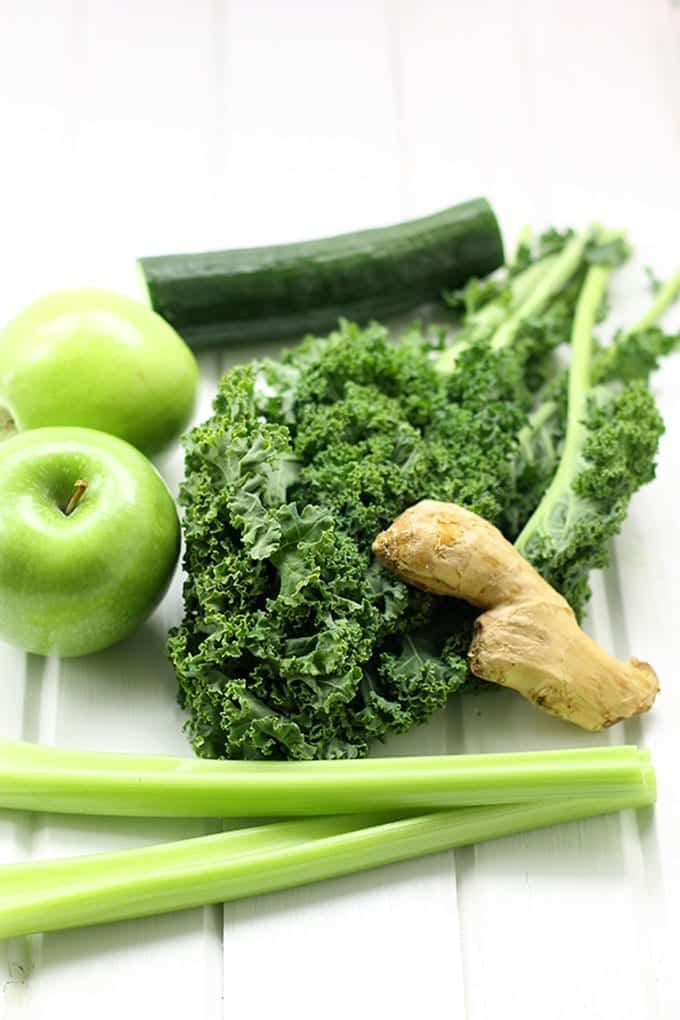 Ingredients in Green Juice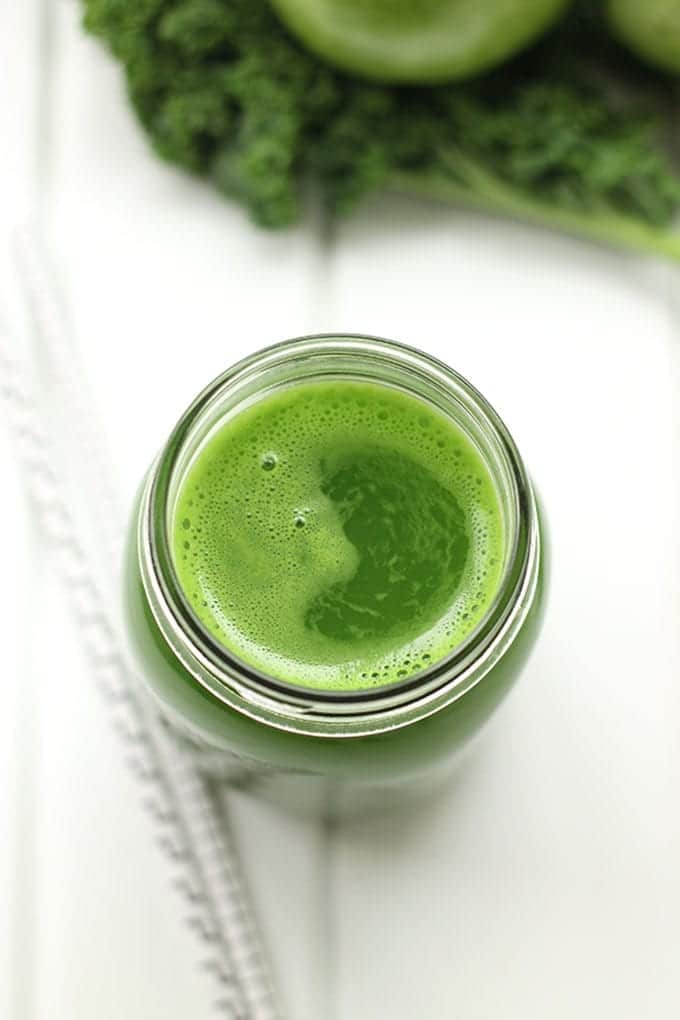 How To Make Green Juice In Your Blender
To get around the whole "juicing without a juicer" deal, you have to take one extra step after blending by straining the juice through some cheesecloth to remove the fiber. If you want to drink this with the pulp, go for it! But if you want real authentic green juice, you'll need to do the second step.
So it's really as simple as it sounds:
Add veggies/fruit to your blender with some water and blend together. You need to add the water to get the veggies going. You'll then strain the mixture through some cheesecloth to remove the pulp and then BAM you've got green juice. Trust me, your wallet will thank you.
Print
How To Make Green Juice In Your Blender

Like this recipe? Here are others you might enjoy:
JOIN THE THM NEWSLETTER
Join 20,000+ members of the THM Community to get access to exclusive recipes, healthy lifestyle tips and behind-the-scenes news from our team!