Change up your smoothie routine this fall with this Sweet Potato Pie Smoothie Bowl. The sweetness of sweet potato, paired with cinnamon spices makes this a breakfast you will crave but is also good for you! Don't forget the hidden veggies for an extra healthy punch.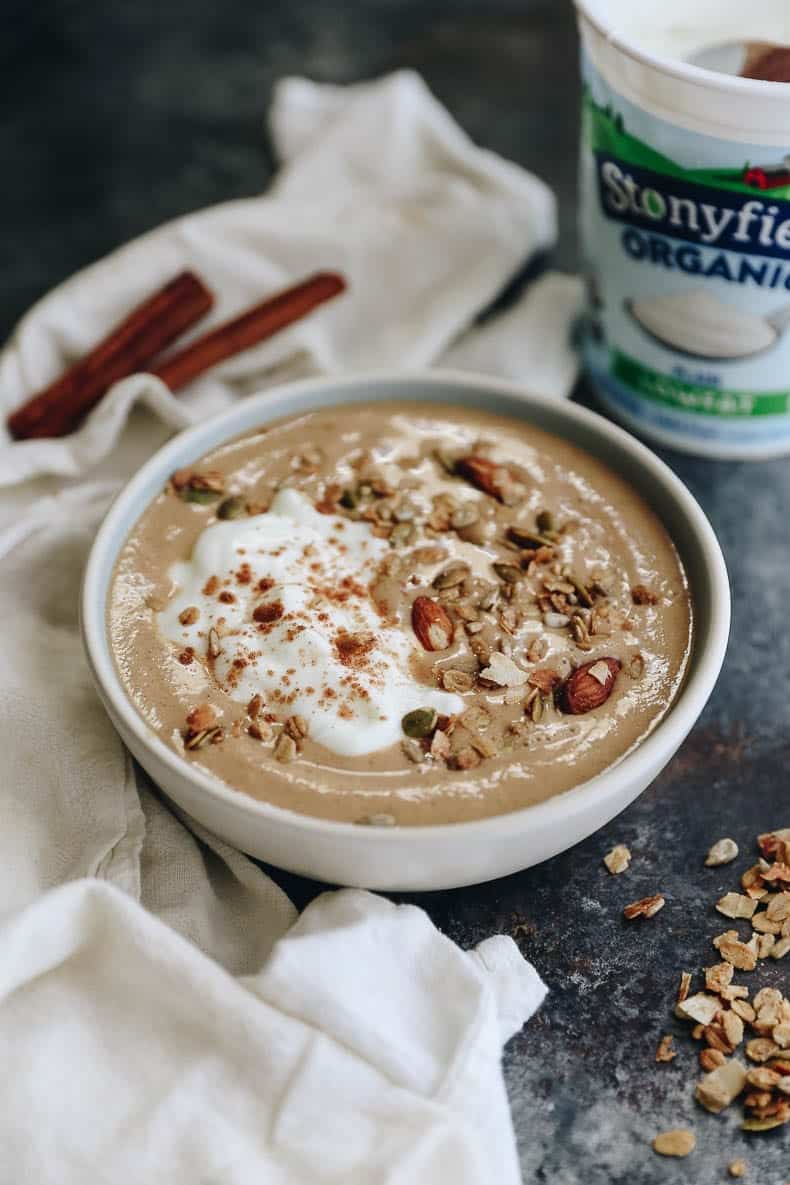 First things first – do you eat a smoothie with a spoon or a straw? This was a very heated conversation this weekend out of which I discovered I am 100% #teamspoon and C is 100% #teamstraw. I'm questioning this whole marriage thing…just kidding! I'm an equal opportunity smoothie eater/drinker. But because it's my blog, this sweet potato pie smoothie BOWL is what you're getting today!
As I announced last month, Stonyfield has asked me to come on as an ambassador for the next year. This comes as no surprise to anybody considering I am a walking, talking Stonyfield ad…no really, their shirt is my absolute favorite and their hat is my go-to for Bodhi walks…and then there's the water bottle. I think you get the point!
I could spend this whole post talking about how much I love their yogurt and their team but this isn't why Stonyfield asked me to be an ambassador. They asked me to come on because they know that their message is greater than both of us. It is beyond just sponsored posts or yogurt recipes. It's not just about eating organic food or supporting organic agriculture. It's about how we live and the legacy we will leave on this planet.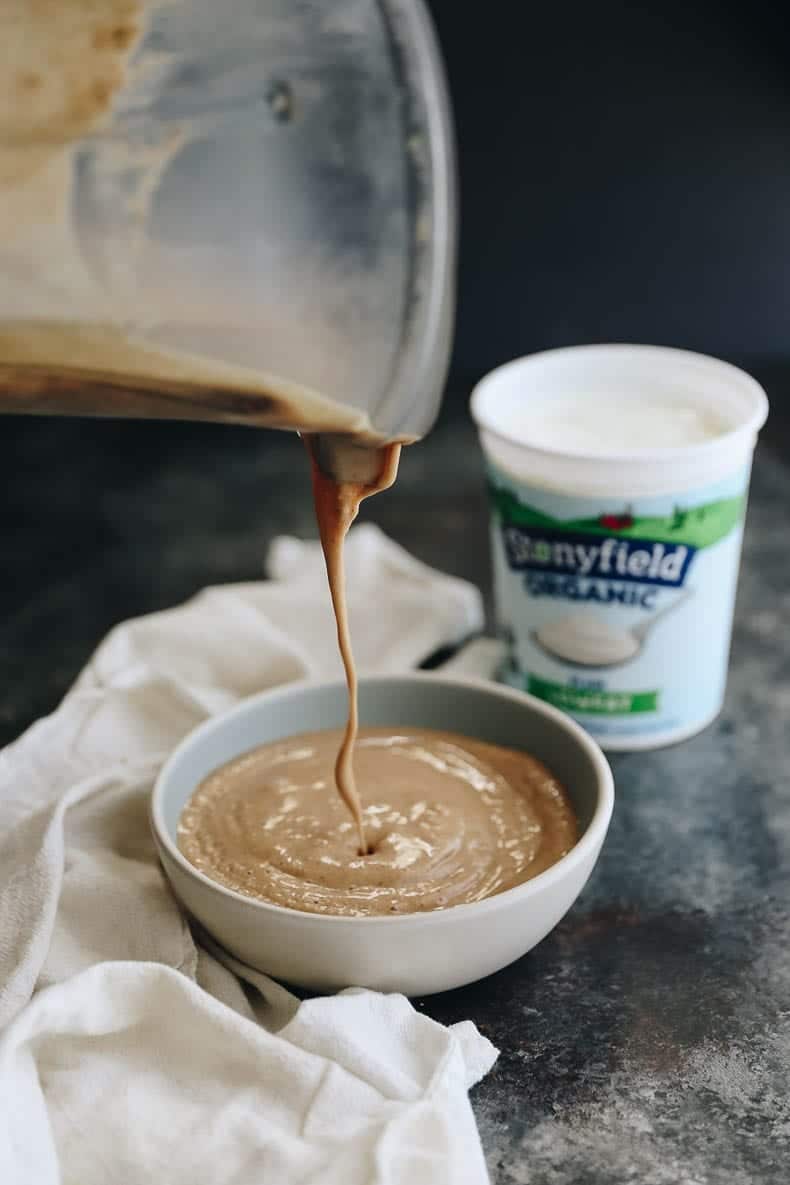 That's why I'm dedicating today's post to talking about Stonyfield's latest initiative, StonyFIELDS. The number one thing I learned on my trip to Sonoma earlier in the year was how damaging it is to treat our soil with pesticides. Whether it's for growing food or simply just keeping the grass green, the use of pesticides depletes the nutrients in our soil, including the phytochemicals that actually help them build up resistance to bugs and weeds. It also affects the bee population which then affects pollination and our food supply. I could go on but basically pesticide use isn't good for us or the planet.
Of course, this means making sure we support and purchase organic food products, but it also means ensuring that when we tend to our own yards or any of the public land we use that we're making sure they're not treated with pesticides either. Think about it, you go to lay in the grass in your local park and you are breathing in, sitting on and exposing your hands to all sorts of chemicals. This is especially true of kids who go to school and naturally, play in their schoolyards without much consideration to how the grass is treated (nor should they!).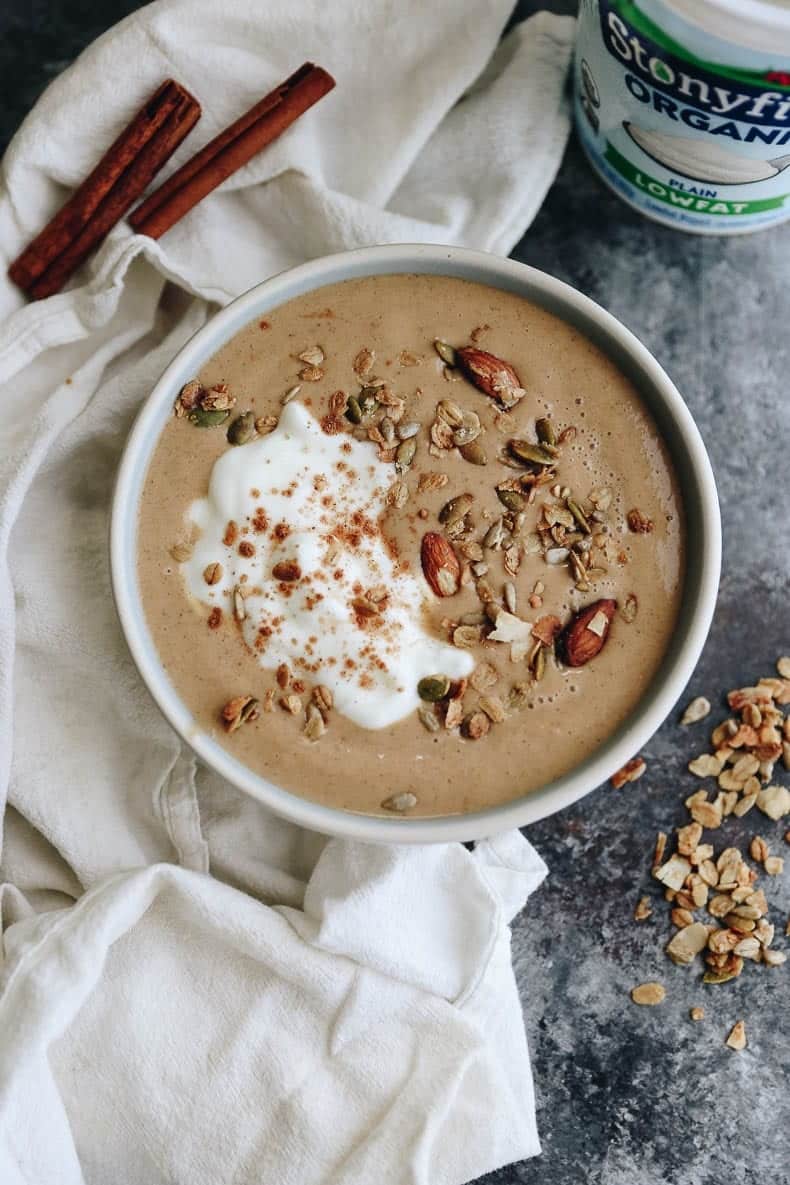 That's what StonyFIELDS is all about – stopping the use of harmful pesticides on playing fields across the US. Whether it's your public park, schoolyard or even your own backyard, Stonyfield is asking you to think twice about how you treat your yards as well as challenging schools and governments to think twice about what they're treating public lands with. Stonyfield is adopting 35 cities over the next three years (in honor of their 35th birthday!) to help convert them to organic land management.
Children are especially vulnerable because their bodies detoxification mechanisms are not fully developed to be able to process and remove all these chemicals. As soon as you stop exposure to these harmful ingredients, kids are able to metabolize these chemicals out of their system. Want to make a change in your community? You can nominate your community to get a community grant from StonyFIELDS here!
This is why I'm so excited for our partnership. I get to share delicious recipes like this Sweet Potato Pie Smoothie Bowl (make it- for real!) but also share steps we can individually take to support our bodies and support the health of the planet. If you're interested in learning more about StonyFIELDS check out this page and learn how you can support this initiative in your own backyard or town!
It is important to me that THM not only be a place for healthy recipes and wellness inspo, but also for how we can support our planet. It's the only one we've got so we better treat it right. As always, huge thanks to Stonyfield for supporting me in sharing this message.
Print
Sweet Potato Pie Smoothie Bowl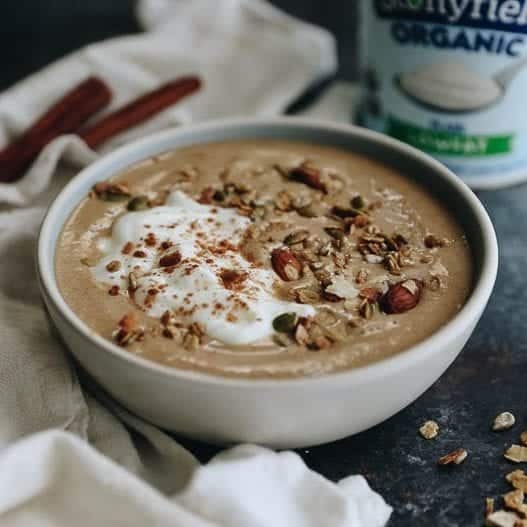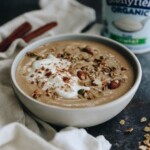 Author:
Prep Time:

5 minutes

Total Time:

5 minutes

Yield:

1

smoothie

1

x
Scale
Ingredients
1

small sweet potato

1/2 cup

steamed then frozen zucchini*

1

small banana, frozen

1/3 cup

yogurt (+ more for topping)

1/2 cup

unsweetened vanilla almond milk (more for a thinner consistency)

1 tsp

pumpkin pie spice

1/4 tsp

cardamom
fresh ginger (about the size of your fingernail)
Instructions
To cook the sweet potato:
slice sweet potato in half and then steam in a steamer basket for 10 mins
OR wrap in foil and place in a 350 degree oven for 1 hour.
For smoothie:
place all ingredients into a blender and blend until smooth.
Top with additional yogurt and pumpkin spice or toppings of choice
Notes
*Could use uncooked zucchini as well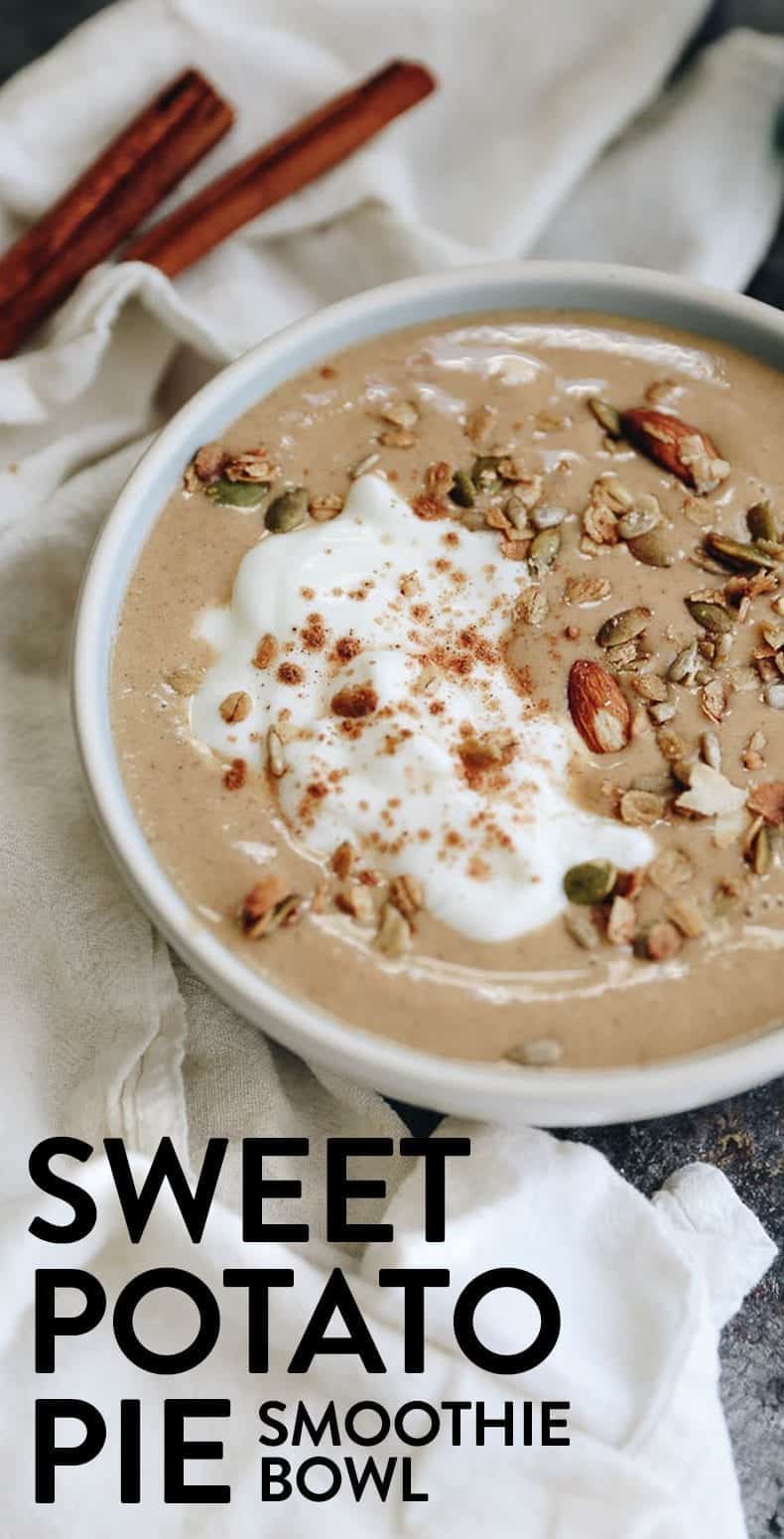 Disclaimer: This post is sponsored by Stonyfield. I was compensated for my time, however all opinions expressed are 100% my own. I'm so excited for our partnership and appreciate all your support for THM.
Have you heard of Stonyfields? Did you know that many of your local parks, playgrounds and playing fields are treated with pesticides?
JOIN THE THM NEWSLETTER
Join 10,000+ members of the THM Community to get access to exclusive recipes, healthy lifestyle tips and behind-the-scenes news from our team!