A quick and easy one-pan meal, this Thai Quinoa Casserole makes a flavorful vegetarian dinner recipe for the whole family. Topped with a zesty peanut sauce, your weekday dinners are officially complete!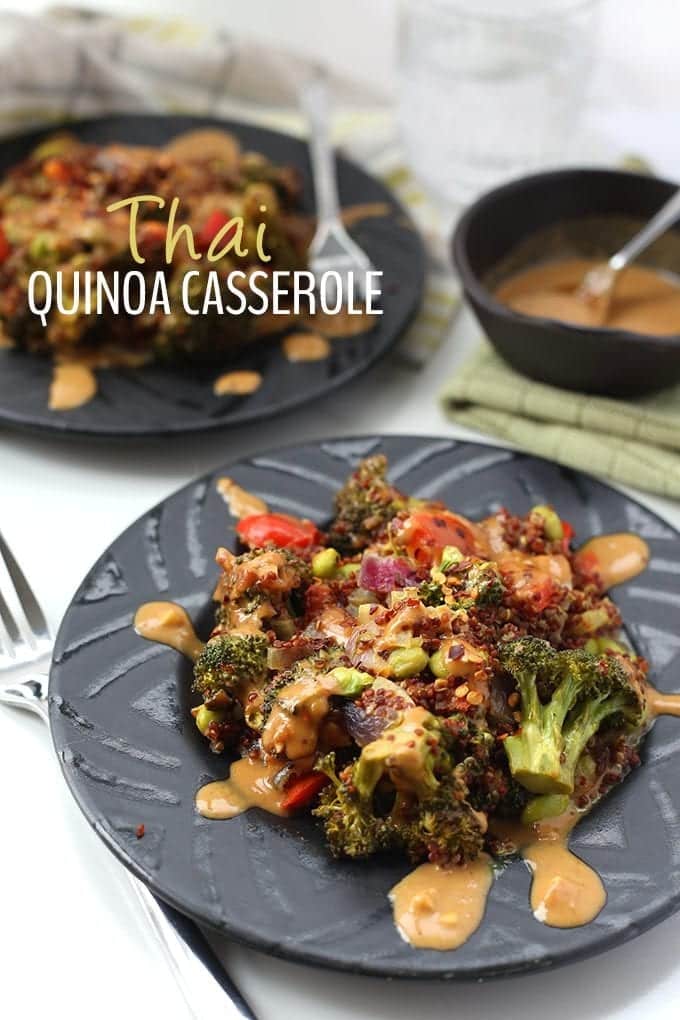 Costco encompasses all that I hate and love in this world. As someone who *tries* to be a conscious consumer, it's pretty much the worst place on earth for me to do my shopping. On the other hand, I'm a sucker for a good deal and $16 for a GIGANTIC bag of organic quinoa is hard for me to turn down.
I literally have a moral dilemma every time I walk through the doors at Costco. First, I should preface this statement by sharing that my Costco experiences are not the average. If any of you have ever experienced Costco with my mother, you know what I mean. There is no going in with a list of things you need. You must absolutely walk through every single aisle, inspecting every single item in the store. Then she proceeds to call each of her 4 children and ask what they could possibly need from Costco.
Unless of course you have the privilege of accompanying her on a visit.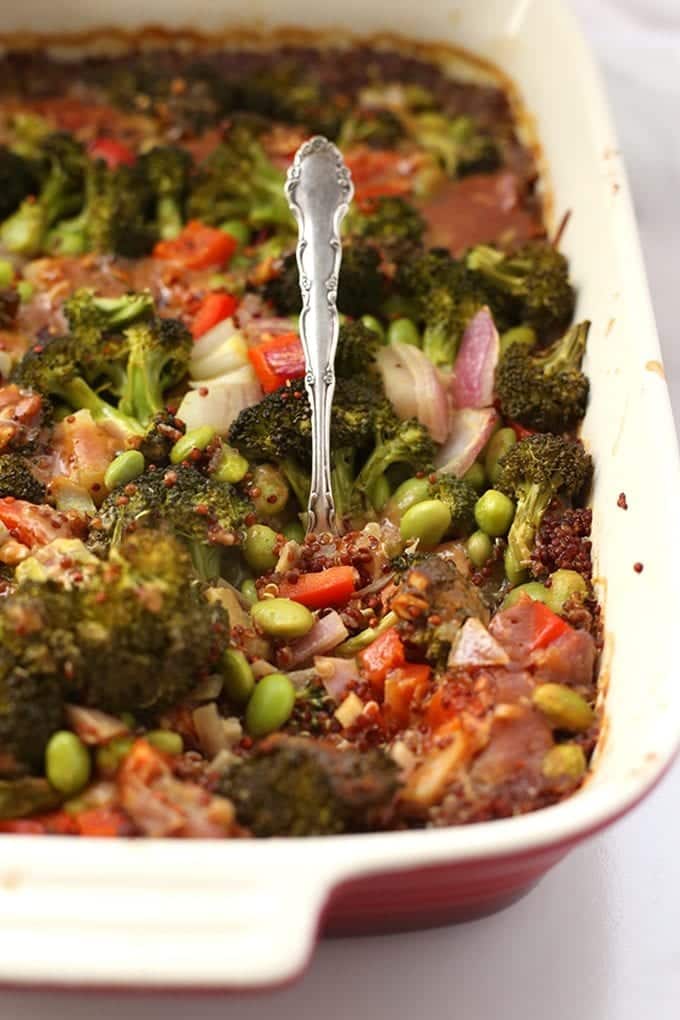 In addition to a love-hate relationship with Costco, I also have a tumultuous relationship with documentaries. I am the ultimate documentary watcher. If you ever want me to join your crusade, just get your doc up on Netflix and place me in front of it. I will be on board 5 minutes in.
After watching Cowspiracy, I basically became vegan. After Blackfish, I boycoted Sea World (not that I've actually ever been…) and after True Cost, I became exceptionally conscious of my purchasing habits.
I can no longer walk into Costco without a care in the world! All I see when I stare at those cheap lululemon knock-off pants is a sweatshop. And when I spot those gigantic bags of Skinny Pop I am forced to relive my lack of self-control..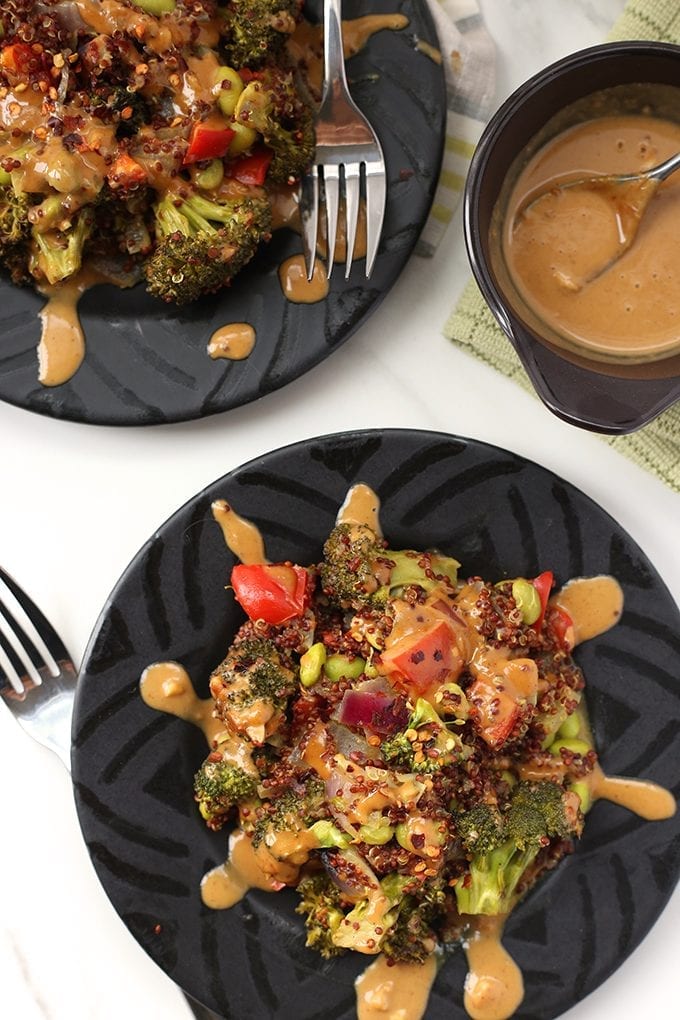 But I also realize that it's not an effective or enjoyable way to live by being scared of everything. I already spend enough time on WebMD diagnosing my various ailments that spending all my spare time researching fair-trade, locally-sourced, sustainable everything would leave me with little time to actually live my life.
So as with everything in my life, I'm coming to terms with the idea that I can't live life "perfectly". I can support my local farmers and buy my cheap organic bag of quinoa from Costco. I can buy a scarf at Zara and a sweatshirt from a local designer. I can play my role in sustainable living by decreasing my meat consumption but still having the very occasional piece of bacon.
Learning that doing my best, whatever best looks like that day is more than enough. Plus it means not having a complete emotional breakdown every time I walk into Costco! Off to be swayed by another documentary…kidding 😉
Print
Thai Quinoa Casserole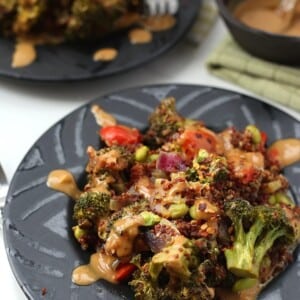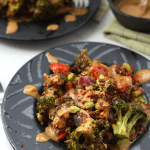 Total Time:

42 hours

Yield:

6

servings

1

x
Scale
Ingredients
For the Peanut Sauce:
Instructions
For the Peanut Sauce:
Add all ingredients together in a large bowl.
For the Casserole:
Preheat oven to 350 degrees F.
Spray a large casserole dish (9×13) with coconut oil spray.
Add uncooked quinoa to casserole dish and top with red onion, broccoli, edamame and bell pepper.
Combine water and coconut milk and stir in curry powder, ginger, cayenne and salt.
Pour water-coconut milk mixture over quinoa-vegetable mixture until well coated.
Top with half of peanut sauce and cover with tin foil.
Bake for 50 minutes covered.
Remove tin foil and bake for an addition 10-15 minutes or until all liquid has been absorbed by quinoa.
Top with remaining peanut sauce and serve.
Notes
*I used red quinoa but if using white quinoa you will need to adjust baking time to 45 mins covered and 5-10 minutes uncovered.
Thoughts on Costco? Are you as easily swayed by documentaries?
JOIN THE THM NEWSLETTER
Join 10,000+ members of the THM Community to get access to exclusive recipes, healthy lifestyle tips and behind-the-scenes news from our team!