As it turns out, the government has the right to institute statutory holidays whenever they feel like it. Having lived away from the province for 5 years, I genuinely had no idea that yesterday was Family Day in Ontario. An arbitrary holiday enforced a few years ago to celebrate our families/help people get over their seasonal depression.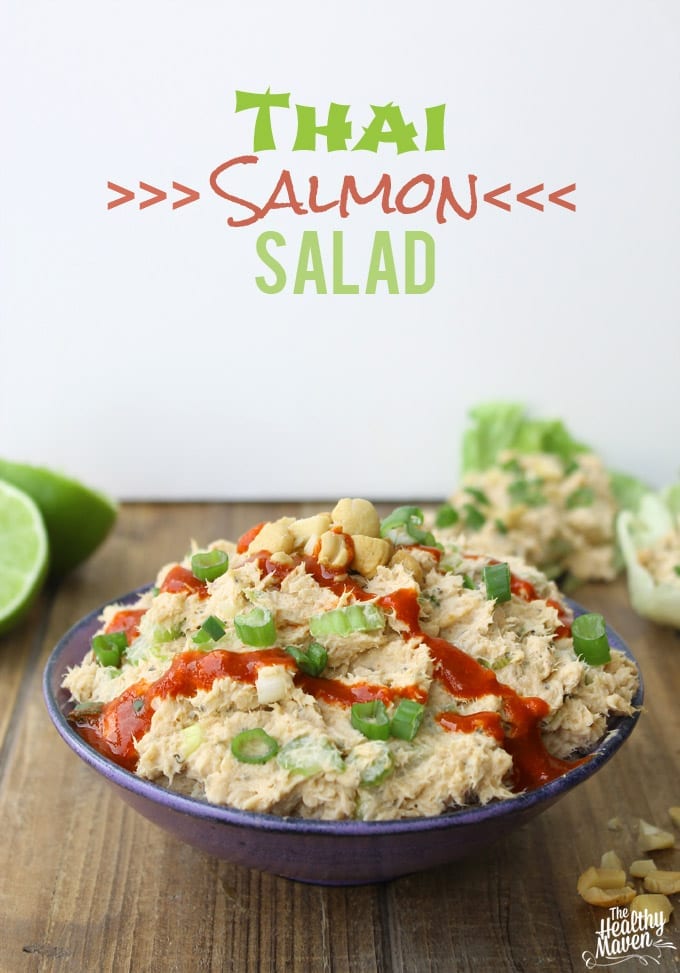 Trust me, I am not hating on holidays, but a memo would have been nice! I prepare for holidays as though the apocalypse is coming, by buying ALL THE GROCERIES. Unfortunately for me I was the only person unaware that Monday February 17th was Family Day and that all grocery stores would be closed. This meant that oatmeal would be my main source of sustenance for breakfast, lunch and dinner.
But if there's a holiday, I will celebrate! I figured the best way I could show my family how much I loved them was by raiding their fridge. I know…I'm a good daughter. Thanks Mom and Dad for saving me from starving on Family Day and you're welcome for eating all of your food.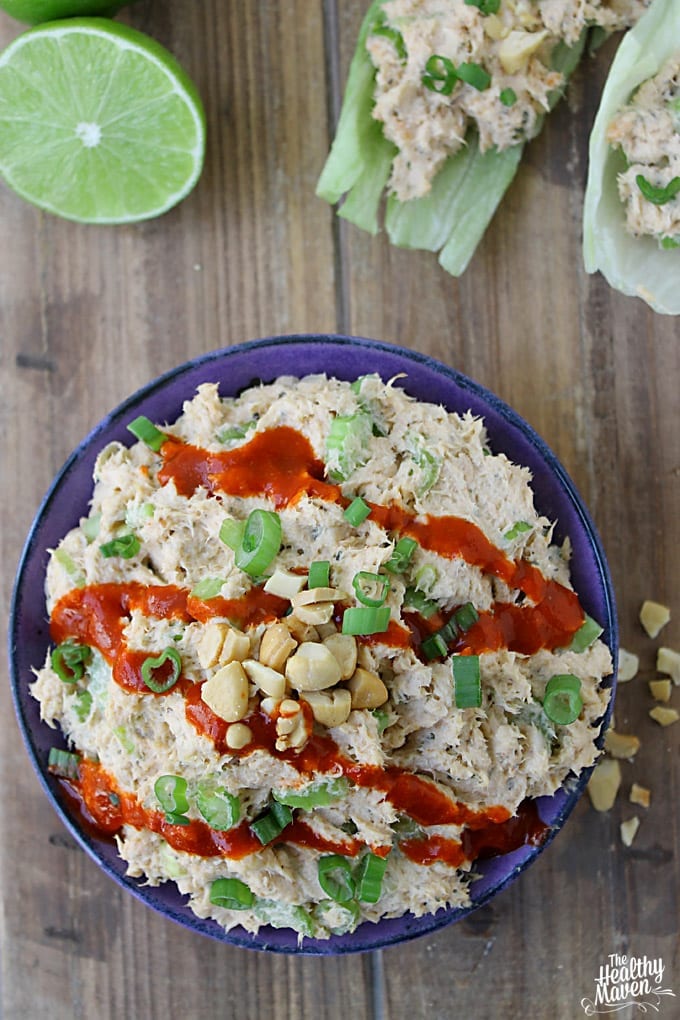 Remember that time I was hating on my brother for taking toilet paper from my parent's house? I get it now…I left my house with more food than I would have if all of the grocery stores had been open. So here's the Thai Salmon Salad made from the contents of my parents fridge and the only other food in my house besides oatmeal, peanut butter.
Thai Salmon Salad
Prep Time: 10 mins
Keywords: entree gluten-free peanut peanut butter salmon Thai
Ingredients (Serves: 4)
2 6 oz cans of salmon (I used Alaskan Pink Salmon from Trader Joe's), drained
2 celery sticks, diced
2 green onions, sliced (only white and light green parts)
1/4 cup thai basil, chopped
1/2 cup 0% fat plain greek yogurt
1 1/2 T natural peanut butter
1/2 garlic clove, minced
1 tsp minced ginger
1 tsp tamari (or soy sauce)
1/2 tsp sesame oil
juice from 1/2 lime
1/4 tsp sea salt
1 tsp sriracha (optional)
Instructions
1. Remove drained salmon from cans and add to a large bowl. Using a fork, break up salmon until flaked and chunks are removed.
2. Add celery, green onions and thai basil.
3. In a separate bowl mix greek yogurt and peanut butter. Stir in garlic, ginger, tamari, sesame oil, lime juice and sriracha.
4. Add wet mixture to salmon mixture and stir to combine. Add in salt.
5. Garnish with chopped peanuts and green onion if desired.
6. Will keep in fridge for up to 5 days.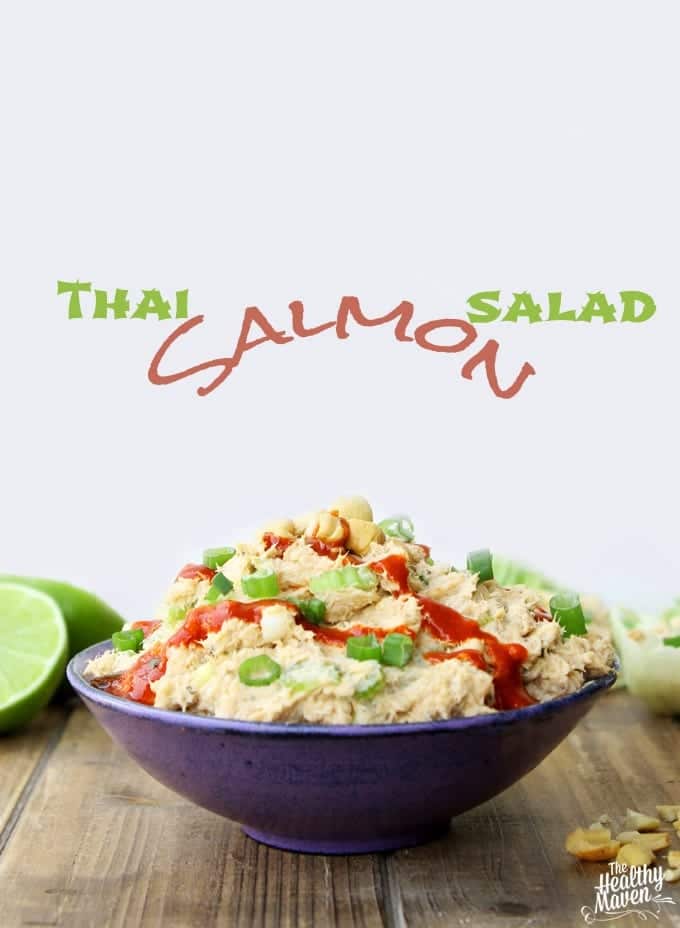 Do you raid your parents or friend's kitchens? Can someone explain to me what Family Day is please?
JOIN THE THM NEWSLETTER
Join 20,000+ members of the THM Community to get access to exclusive recipes, healthy lifestyle tips and behind-the-scenes news from our team!