Believe it or not, I actually have other interests besides food! Of course food and recipe development is my ultimate pass-time (and job woo!) but lately I've found myself exploring some of my other passions outside the kitchen.
Some of these passions include fashion, fitness, beauty and music. I also love exploring this beautiful city I call home and you already know I love my wine. I have no idea if you guys share any of these interests with me, but I'm going for it anyway and sharing some of my favourite things and cravings for the season. I'll be doing these posts quarterly aka once per season and I hope you're able to find some new products or activities to enjoy in the process.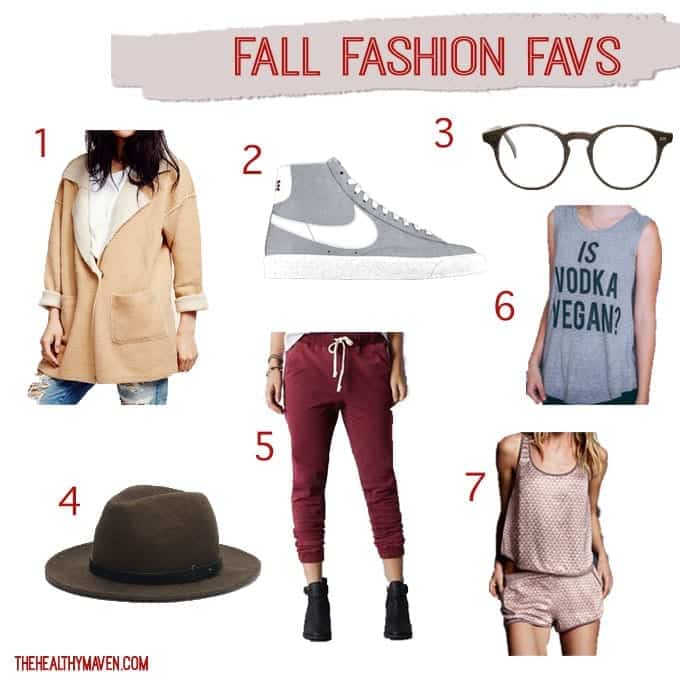 1. Give me camel. Not the animal. More like this camel sweater jacket which is begging to be welcomed to my wardrobe.
2. I need new nike kicks. And by need I mean want.
3. My three year old glasses that I am just getting the confidence to sport.
4. This is the ultimate lifehack for the afro sporting chick.
5. My prayers have been answered! Sweats are now trendy.
6. Need I say more? Well kind of but because the only thing better than this tee is the blogger behind them.*
7. I live in these. Seriously, I am wearing these as I write this.
*I'm girl-crushing even harder since Jordan so kindly offered THM readers 10% off of all TBV apparel! Just enter "HealthyMaven" to save yourself 10%.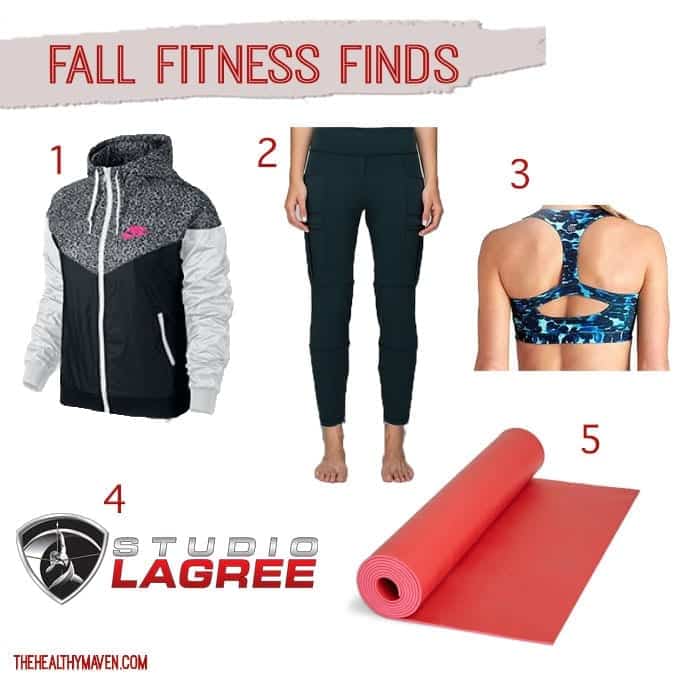 1. I can't tell if I'm more obsessed with this sweatshirt or the blogger I saw sporting it.
2. These allow me to get away with yoga pants all.day.every.day without Stacy & Clinton hunting me down.
3. Cut-out back? Count me in.
4. I am desperate to try this studio. I might regret saying this after trying it.
5. This is the Mercedes of yoga mats. Once you go B Yoga Mat, you never go back.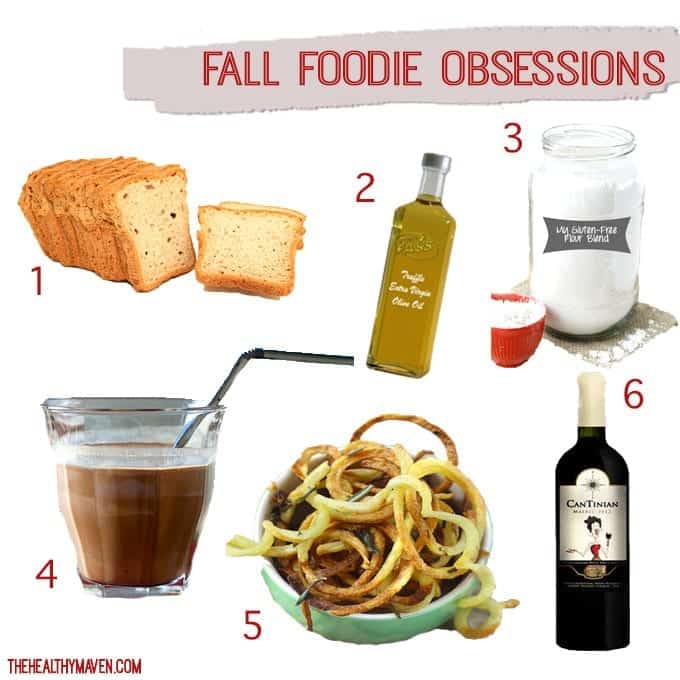 1. the ULTIMATE gluten-free sandwich bread. Fresh from the bakery here or order it here.
2. Did someone say truffles? I basically drank the entire bottle in a week.
3. Shameless self-promo. This gluten-free flour blend will blow your mind.
4. Chocolate and Toasted Hazelnut Milk. Deb you've done it again.
5. I will never ever get sick of these.
6. Someone get me an IV because I need this malbec in me at all times.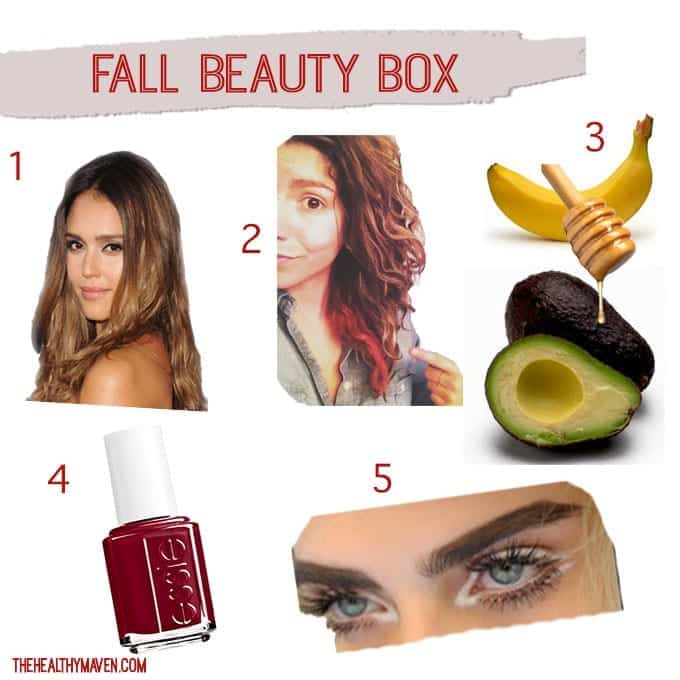 1. I've been blonde, I've been brunette. Currently I'm "bronde" and loving it.
2. If the mood strikes I'm a redhead thanks to this tutorial.
3. Hair masks are key. Go au natural with 1/2 a banana, 1/2 an avo and 1 tablespoon of honey, mix and apply for 30 mins.
4.  It's like Essie knew I was dying for a THM nail colour.
5. Finally my bushy eyebrows are in.Fill em' ladies!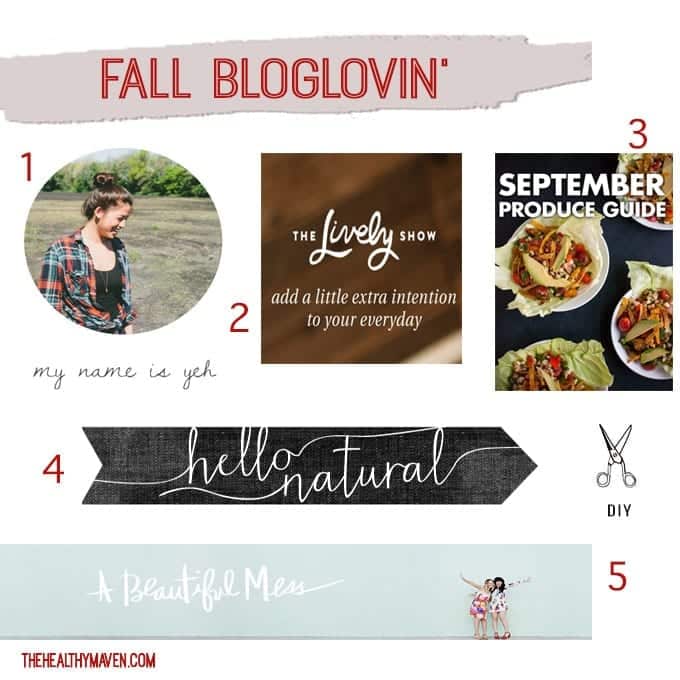 1. This girl makes me want to eat my screen.
2. My current source of inspiration in life and in blogging.
3. A farmer's market lover's dream. It just may spur me to move to a farm.
4. Channeling my inner hippie and greenifying my life.
5. I wouldn't be surprised if this blog causes me to redecorate my apartment this year…3 times.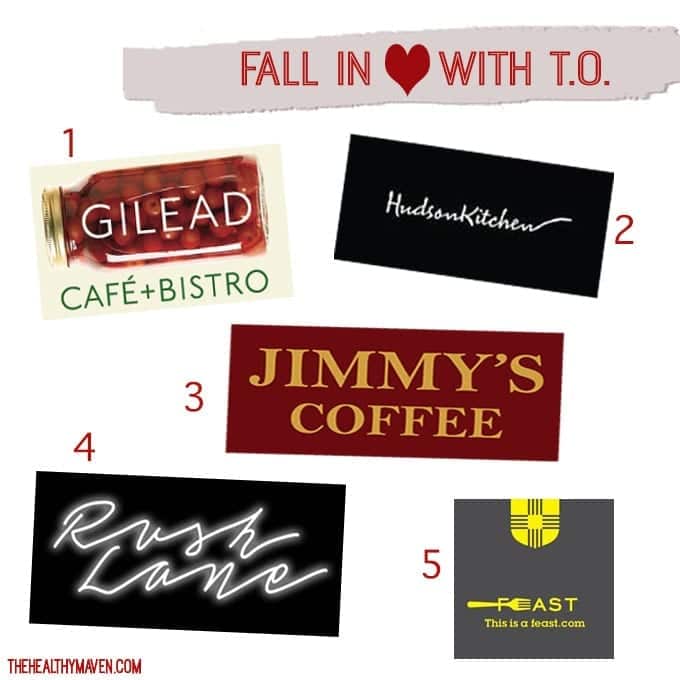 1. I would eat every meal here if I could. Jamie Kennedy, you can do no wrong.
2. If this place is good enough for Jennifer Aniston and Brad Pitt (separately of course), then it's good enough for me.
3. My sustenance. They know me there as "grind to french press" girl…
4. I love any place that refers to its bar as a lab.
5. Where foodie meets gluten-free, egg-free and nut-free. Their donuts taste like bites of heaven.
**Vogue voted my backyard as the second coolest neighbourhood in the world. Can I get hell yeahhhh for Queen West?!
I've got way too many songs for a graphic and don't intend to slow down with my music consumption. Instead I'll forward you to my soundcloud account so you can stay up to date. Eventually I'll get more of my playlists over there. Sing along!

In case you decide to purchase anything from this post, I would LOVE if you could buy it through The Healthy Maven Shop! Your support does not go unnoticed. As always, thank you for allowing me to do what I love 🙂
What are you loving for Fall? What are some of your interests that people may not know about?