Did you know that there are over the 600 million blogs in existence right now? CRAZINESS! There is literally a blog out there for everyone. Into cat sweater knitting? There's a blog for you. How about rare birds of South America? There's probably a blog for that too. It's 2020 baby! Anything is possible. And if you've been following the blog for years you know that each year I round-up my favorite blogs that I'm currently reading and are inspiring me in the hopes of inspiring you this year too. In the past they've all been in the healthy living space but to be honest that category feels too narrow and no human is that one dimensional so for this year's round-up I'm sharing some of my favorite blogs to inspire you in 2020 across a bunch of categories including: food, sustainability, clean beauty + lifestyle.
TABLE OF CONTENTS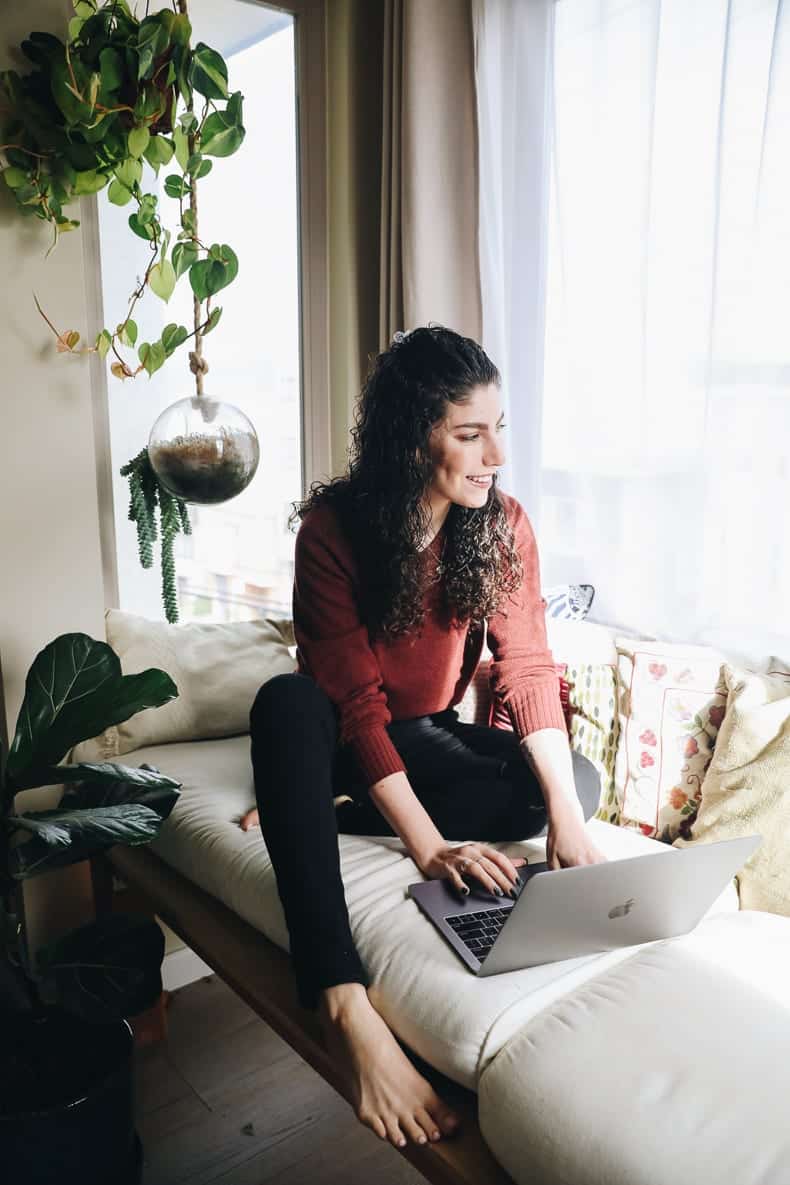 But wait! I thought blogs were dead?
LOL that's cute. Blogs are very much not dead. Yes, there are many more mediums out there to take in information but blogs are only growing. Some people just turn to social media these days but I often find this content to be a bit shallow and lacking accurate research, testing and occasionally, authenticity. My roots are as a blogger and I've always believed in the importance of long-form content so in my opinion blogging isn't going anywhere.
But Davida – how do you keep up with your favorite blogs?! Great question. Pretty much since I started my own blog in 2013 I have used a blog reader to keep track of the blogs that I read. Currently I use Bloglovin' and have found it to be a very effective blog management tool. It's easy to find bloggers you love and follow them, see their latest content and be inspired by similar bloggers.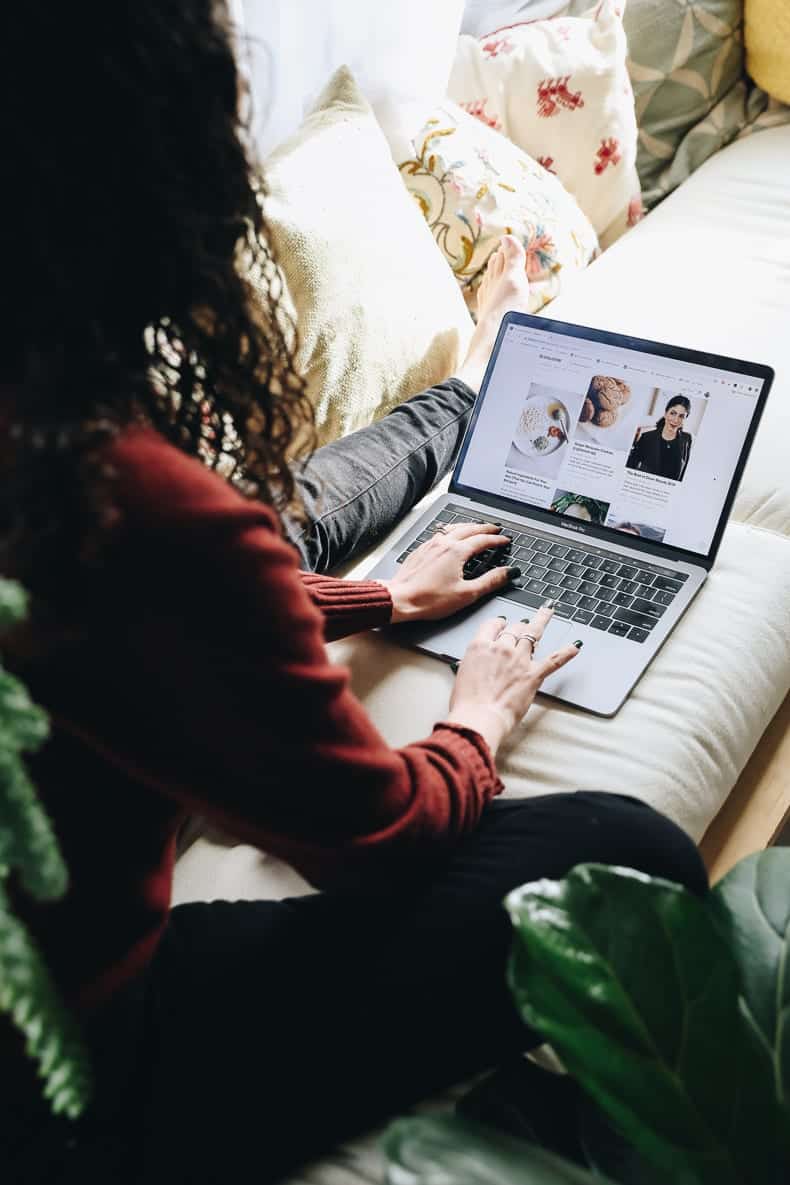 Make sure you follow The Healthy Maven on Bloglovin'
Food Bloggers to Inspire you in 2020
I have and will always turn to food bloggers for days when I'm lacking inspiration on what to cook. These bloggers have tried and true recipes that I know will work. The list is short but trustworthy!

Half Baked Harvest – Tieghan has some of the most creative recipes I've seen any blogger create. To be honest, I often make adjustments to her recipes to healthify them slightly but she's a rockstar when it comes to flavor and creative recipe ideas
Fit Foodie Finds– You cannot go wrong with any of Lee's recipes. You also can't be shocked she's on this list 😉
Lexi's Clean Kitchen – Love my girl Lexi. Her cookbook is one of my go-tos for easy, healthy weeknight dinners but I also love seeing what she's sharing on the blog!
Naturally Ella – Curt and I tend to eat vegetarian most days and that's when we turn to Erin's amazing blog. She also lives in California so I feel like her recipes are often inspired by her surroundings which of course, look similar to my own.
Sustainability Blogs to inspire you in 2020
It's no secret that making more sustainable choices is increasingly becoming a passion of mine. I love being able to learn from my fellow bloggers and consistently create more sustainable habits to have a better impact on the environment. These are the blogs I turn to…

The Well Essentials – my love for Meg and The Well Essentials knows no bounds. In my opinion she defines integrity and creativity in the blogging space. She understands the impact she has on the world both from a sustainability perspective and a human perspective. If you follow one blog this year, let it be this one.
The Good Trade – If you haven't listened to my podcast episode with The Good Trade founder, AmyAnn Cadwell yet I encourage you to check it out. The Good Trade takes an accessible approach to sustainability and I always finish their content learning something new.
Hello Glow – to be honest, Hello Glow could really fit under a bunch of different blogging categories. Their focus on DIYs and making stuff yourself inspired me to put them under sustainability but to be honest, there's tons of food, clean beauty and lifestyle content in there as well.
Clean Beauty Blogs to inspire you in 2020
This list is short but sweet! To be honest, there aren't enough clean beauty blogs out there. There are a lot more clean beauty Youtube channels but in terms of blogging I'd love to see this number rise. Let me know if you guys have any clean beauty blogs you love that I haven't listed.

All 3 of these blogs are similar in that they explore clean beauty. Each lady has a unique perspective to this space so if you're looking to learn more about clean beauty, corroborate certain products or be inspired by makeup looks, you'll discover something from each of them.
Lifestyle Blogs to inspire you this year
There are SO many lifestyle blogs out there though to be honest I find a lot of them are now turning to Instagram instead of long-form blog content. This makes me sad as I love hearing the voice of bloggers and going beyond just a quick image and short caption that Instagram has now made popular. Here are some of my favorite lifestyle bloggers…

Jess Ann Kirby – Fashion, ethical brands, slow living and so much more! Jess Ann Kirby's blog feels like what OG blogging used to be and makes me want to go back in time!
Emily Henderson – I'll be honest, sometimes I'm a bit overwhelmed by the amount of content Emily Henderson and her team are coming out with, BUT I'm always learning something new, getting inspired by a home DIY project or wanting to completely redesign my bedroom on a daily basis because of everything she shares. So for inspiration, her blog can't be beat.
Collective Gen – home decor, DIYs, plant mama life – Collective Gen has got it all. If my life could be an aesthetic is would be this blog lol.
* * * * *
This is only a small handful of the many blogs I read. I'm an advocate for not going overboard on the content you take in. I'm no minimalist but I'm cautious about feeling overwhelmed by info and/or if my sources actually inspire me or make me hate my life. If it's the latter, BYE FELICIA. I'm no longer interested in anyone who makes me feel less than, and neither should you.
So tell me, what blogs are inspiring you in 2020?!
JOIN THE THM NEWSLETTER
Join 20,000+ members of the THM Community to get access to exclusive recipes, healthy lifestyle tips and behind-the-scenes news from our team!