Welcome back to part#3 of our wedding weekend! In case you missed the last few posts:
Part #2: Getting Ready, The First Look + The Ceremony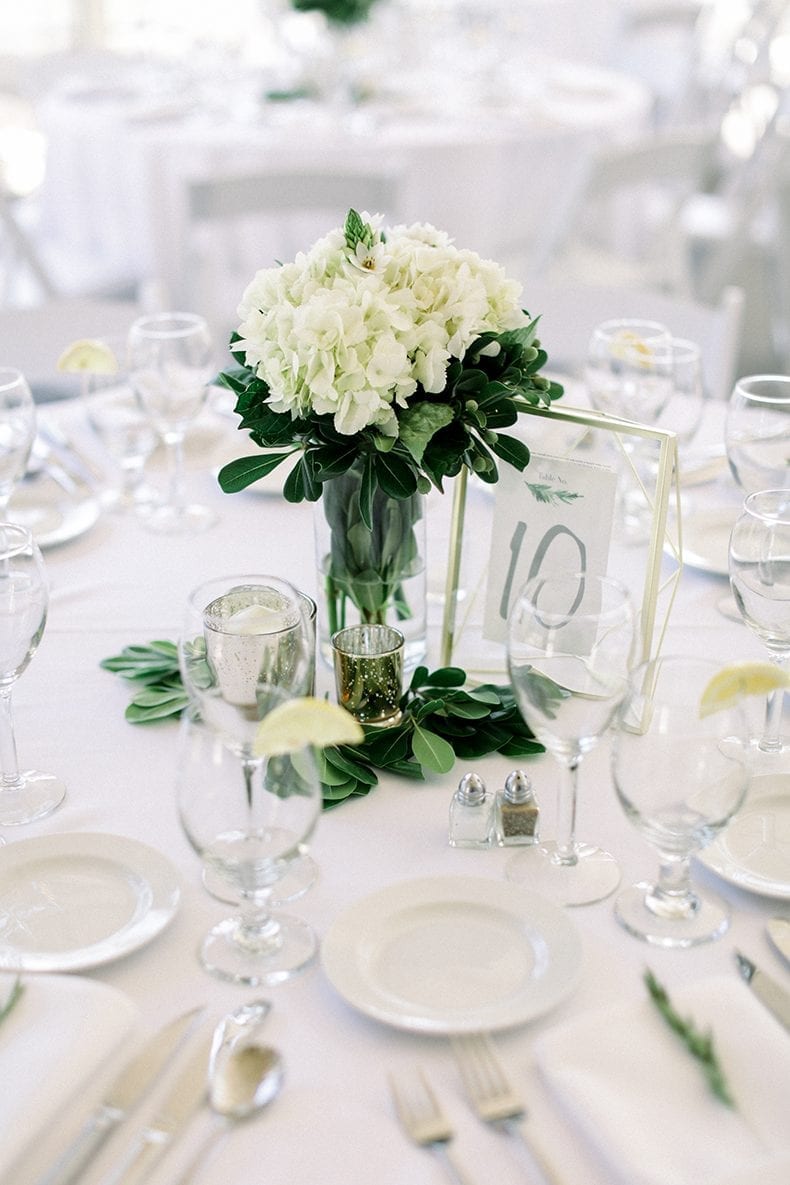 Today we're chatting about the reception aka the wild, sweaty dance party we threw for 135 of our closest friends and family. Truly, there are few other ways to describe it! But before we get to that part of the evening, let's pick up where we left off.
C and I were officially married (!!!) and took some time to soak it all in, discuss all the hilarious imperfections and do several attempts at my bustle (thank you for your help D&D – I promise to do some practice in time for your weddings!).
Meanwhile our guests were enjoying a cocktail hour with champagne and lots of food. Luckily someone from the staff brought us a plate of appetizers and I wolfed down 3 of the sourdough grilled cheeses and as many tuna poke crisps as I could. We also had crab cakes and a huge charcuterie table. A piece of me is sad that we missed this part but I also so appreciated having some time to breathe between the craziness.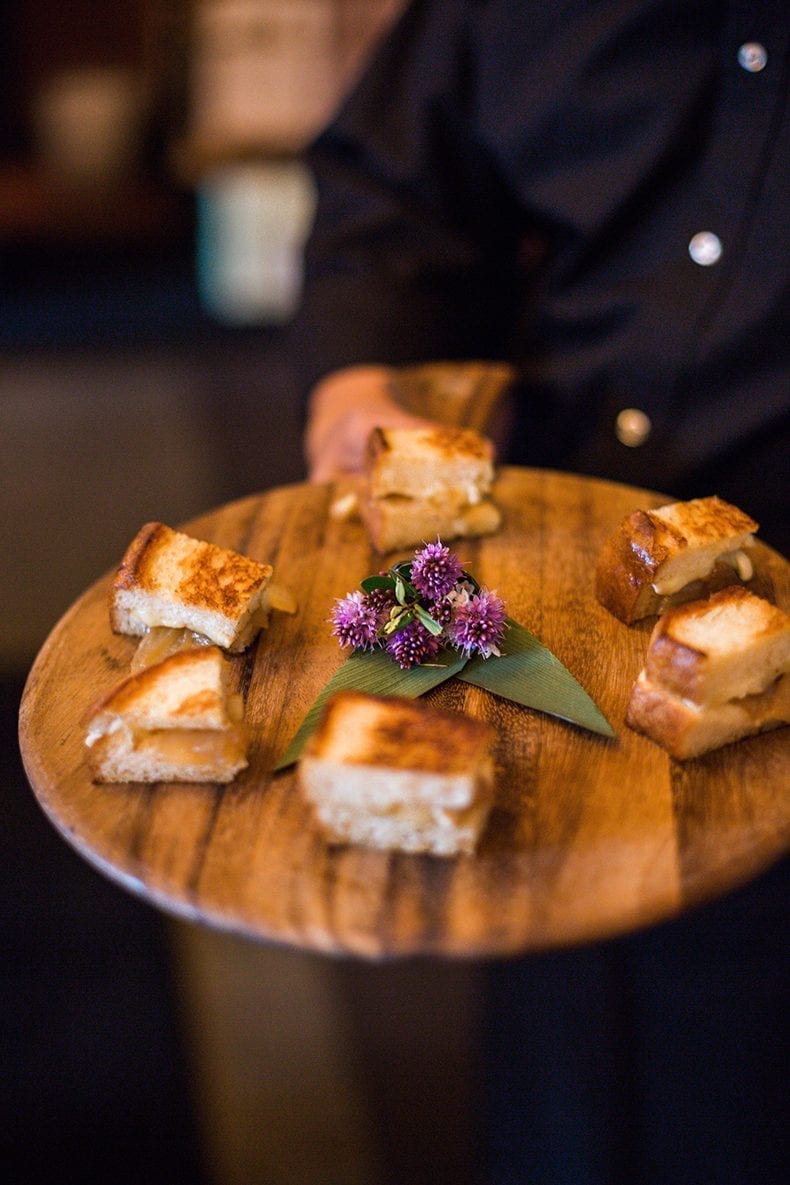 After an hour (I think?) our DJ called us in and we went right into the Hora. This was another Jewish tradition that we wanted to incorporate and it was so fun to be able to introduce C's family and our non-Jewish friends to this piece of the celebration. Thank you to all of the guys who stepped up and lifted four rounds of people. You're champs!
Truthfully, the night from here on out is a bit of a blur. I had to text Mama Maven to ask her what went down because it's all kind of fuzzy (for many reasons).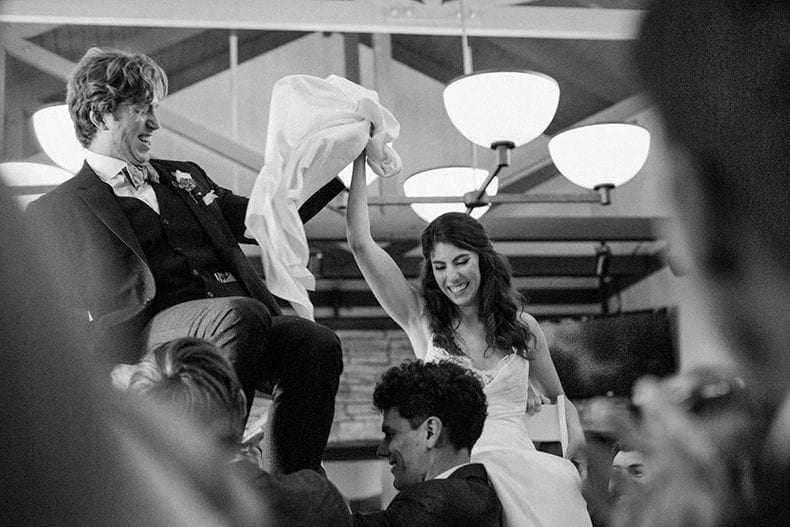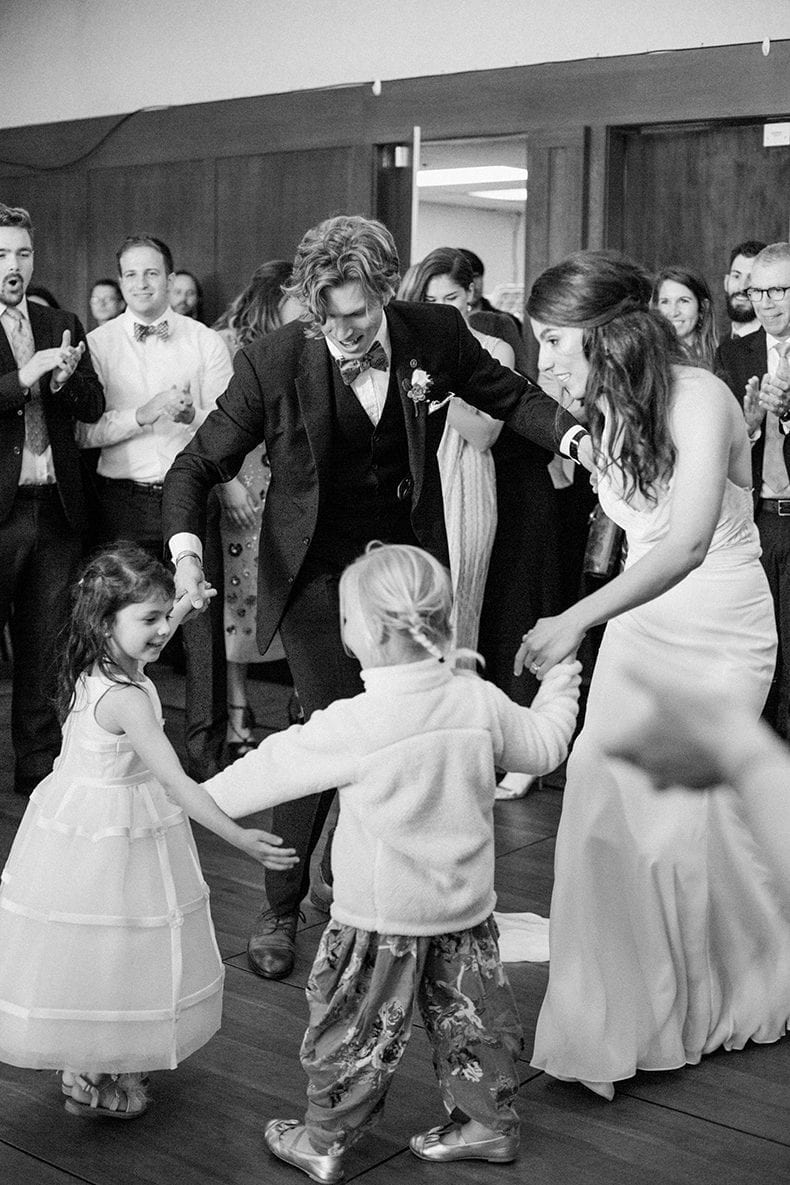 While planning the wedding we knew what our priorities were: full open bar and epic dancing. C and I are total homebodies but we'll take any opportunity to dance. The first night we met, we danced the night away. Our time in NYC was spent bustin' a move and C is known to start dancing with me in very random places (one time in a department store he was twirling me and a lady asked if we were newlyweds…this was 4 years ago!). So yeah, dancing was our #1 priority and anything that took away from it was not.
After the hora we all sat down for speeches. Because we didn't have a wedding party this really simplified this piece. My parents spoke, C's Mom spoke and C's sister Lauren spoke. C said some quick thank yous at the end. I honestly didn't think much about the speeches beforehand other than to cap everyone at 5 minutes, but in the end they ended up being one of my favorite parts. All of the speeches were so beautiful and heartfelt and made me really grateful to have such a supportive network surrounding us as we enter into the next phase of our relationship. It was also so special to have C's Mom read from a speech his Dad had started before he passed. It was SO Frank and made me smile and laugh and cry and miss him all at the same time.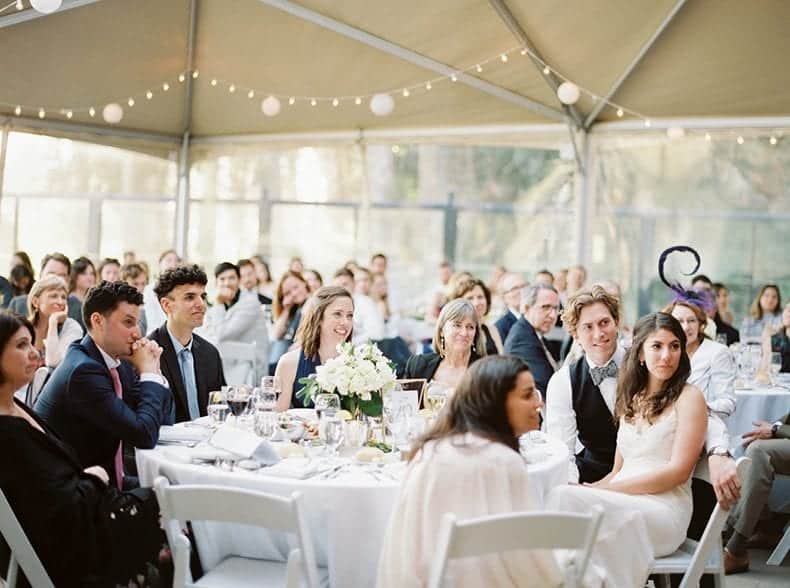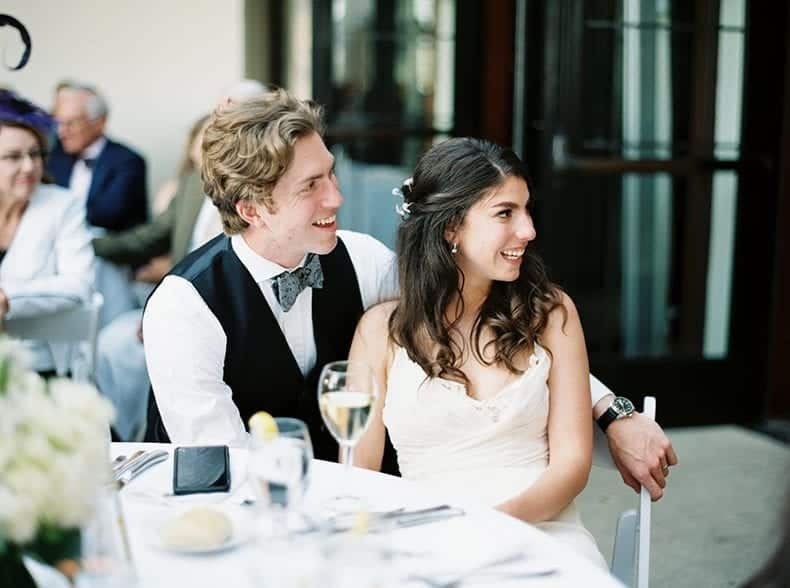 After speeches dinner was served. Unfortunately we don't have any pictures but it was delicious! Our venue catered the food and honestly everything was so so good. Like I said, dancing was our #1 priority so while we wanted to make sure the food was really good, we didn't want it to be so memorable because no one danced! We got our wish…
If I'm being totally honest, I don't even remember the food. The salad was a waldorf salad with pears and Pt. Reyes Blue Cheese. The options were filet mignon, a seasonal fish (anyone at the wedding remember?!) and risotto for veg. I loved all of the food when we tasted it, but like I said I wanted the food to be good but not the most memorable part of the evening. They focus on local, seasonal and organic so I knew I was in good hands!
We opted not to do cake (not our style) so we did a huge cookie platter later in the evening with fruit on the side. I was told by people that they loved the cookies but I don't even remember seeing it…so there's that! But the cookies were from our favorite bakery in SF called Marla Bakery. Their chocolate chip cookies are life-changing and addictive.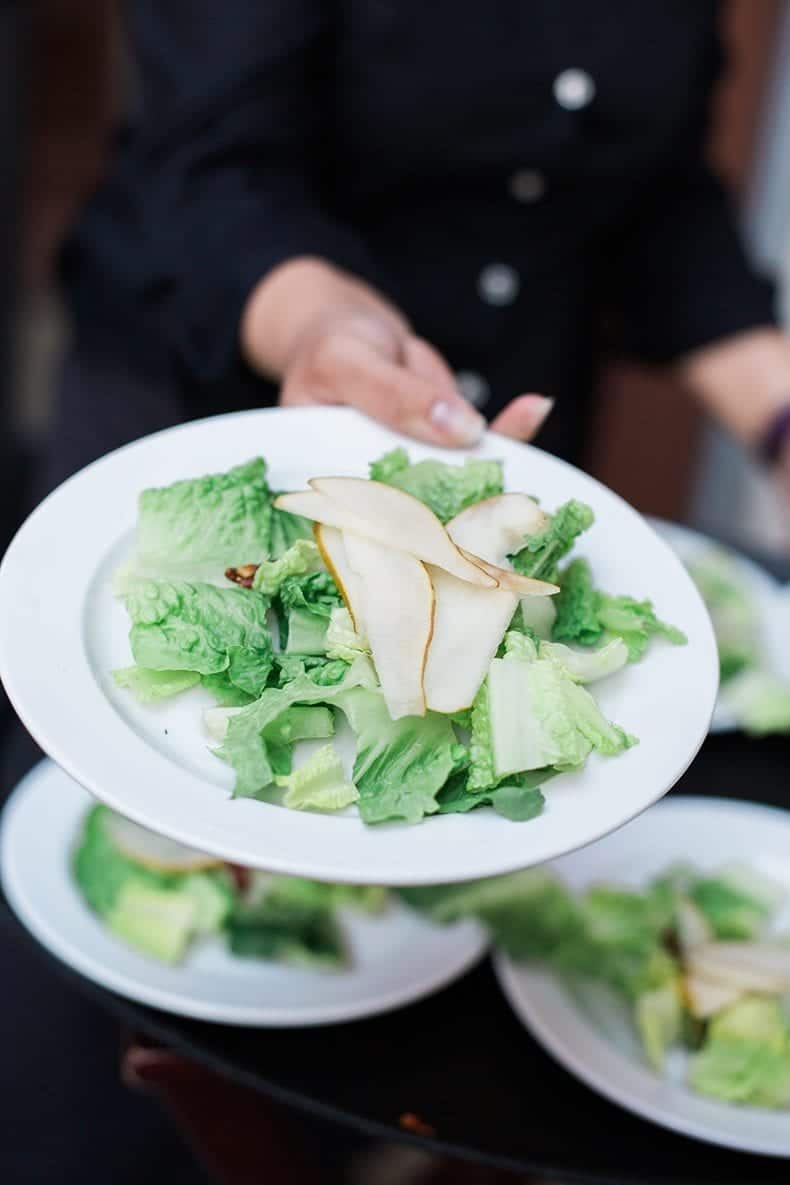 Okay let's get to the dancing! We kicked it off with our first dance, which my best friend Erica sang. I've known Erica since I was 8 years old where we met at summer camp. We both live in SF and it's been amazing having her so close by the past few years. Our song was "Sunday Kind of Love" by Etta James. C and I love this song for no other reason than the fact that the words speak to us. Finding my other half who loves chilling on the couch, with our dog, eating pancakes on a Sunday morning is probably my life's greatest achievement (I think C would agree). Erica sang it beautifully although I wish I'd been able to watch her more since we were a little preoccupied with each other. Luckily a few people captured videos.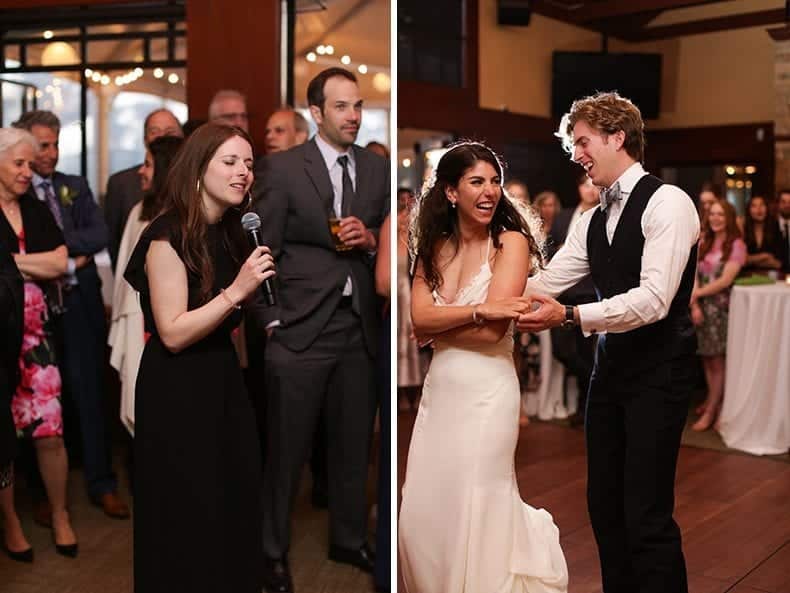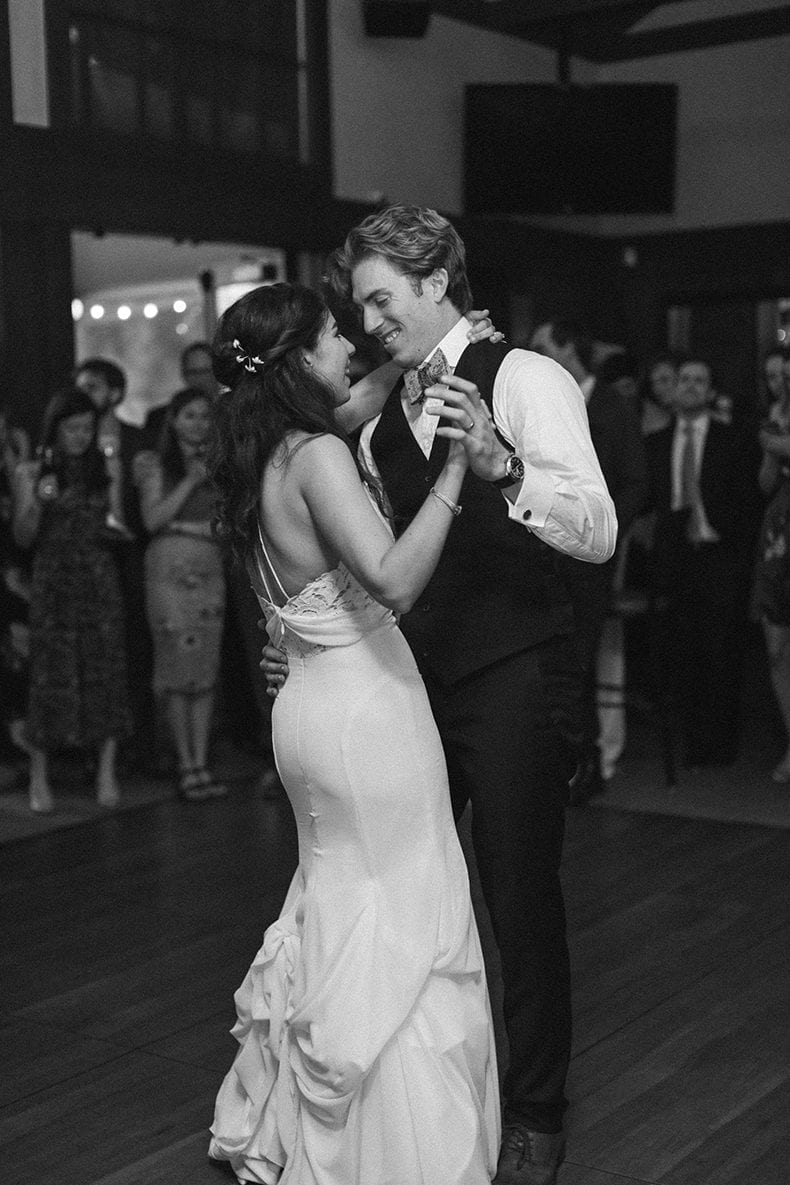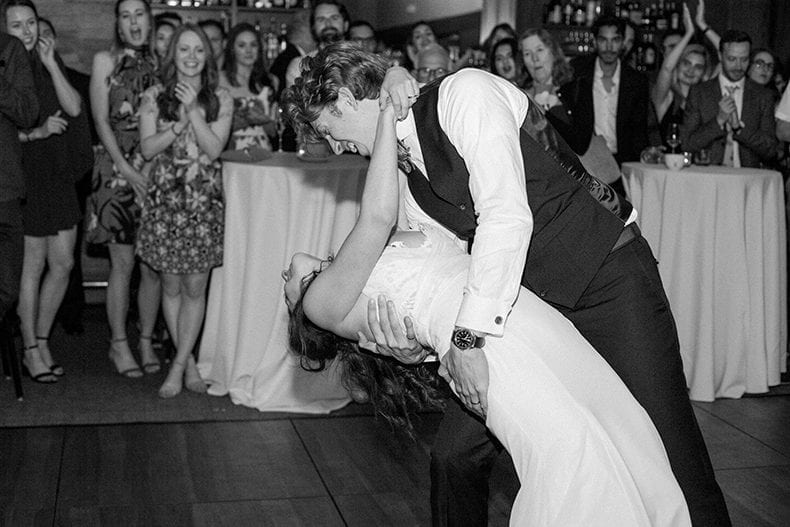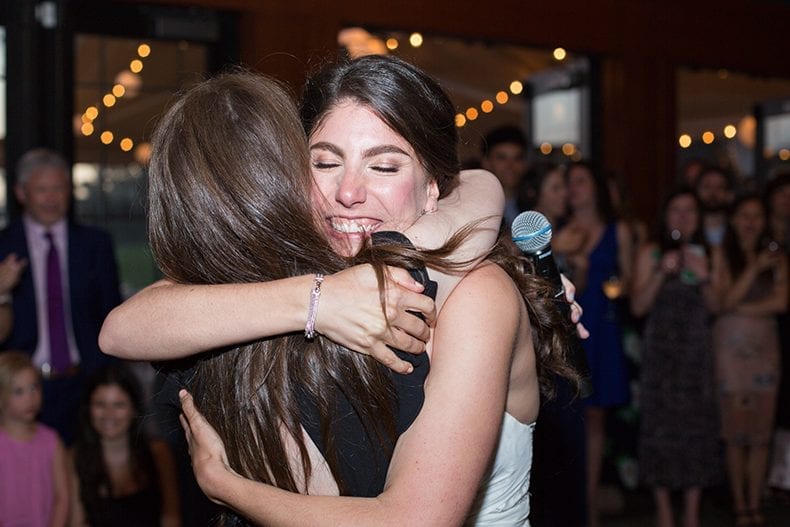 We immediately followed with the father-daughter and mother-son dance. We danced to "Don't Think Twice It's Alright" but a slower acoustic cover. We had 7 father-daughter dances under our belts so we had this thing down…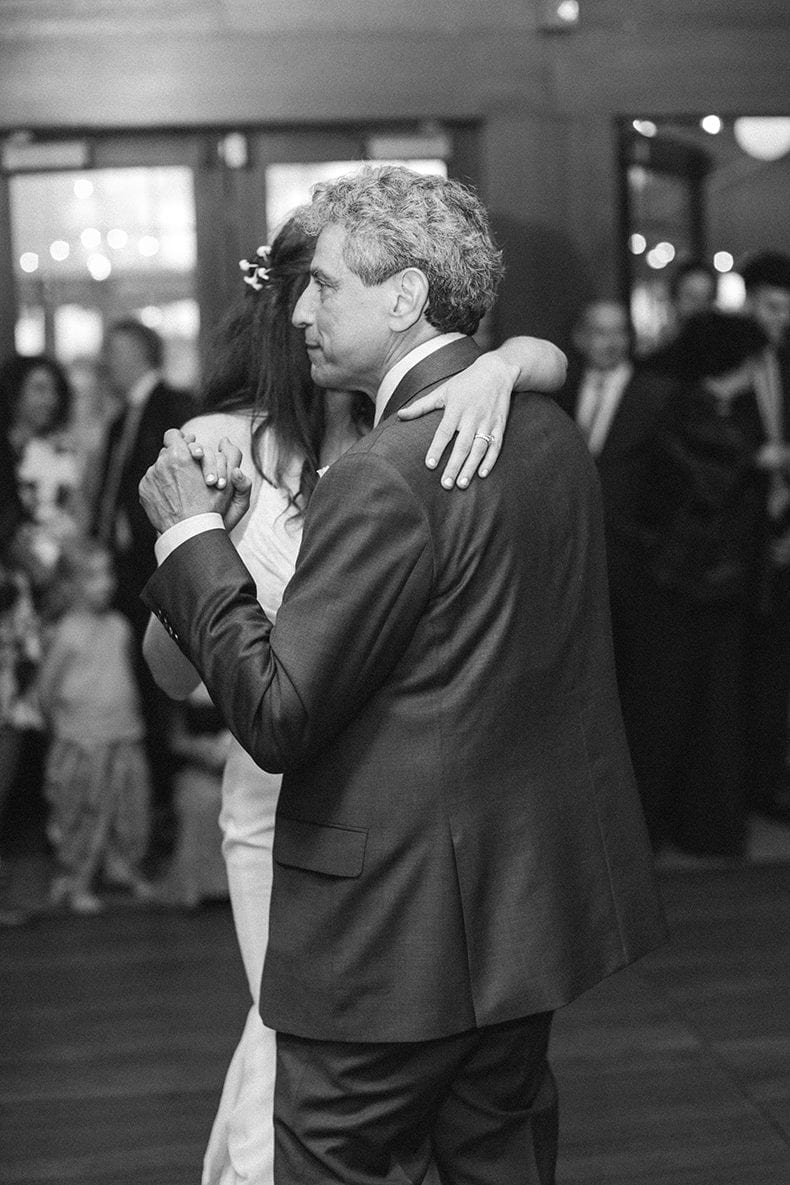 These two on the other hand were having a party of their own!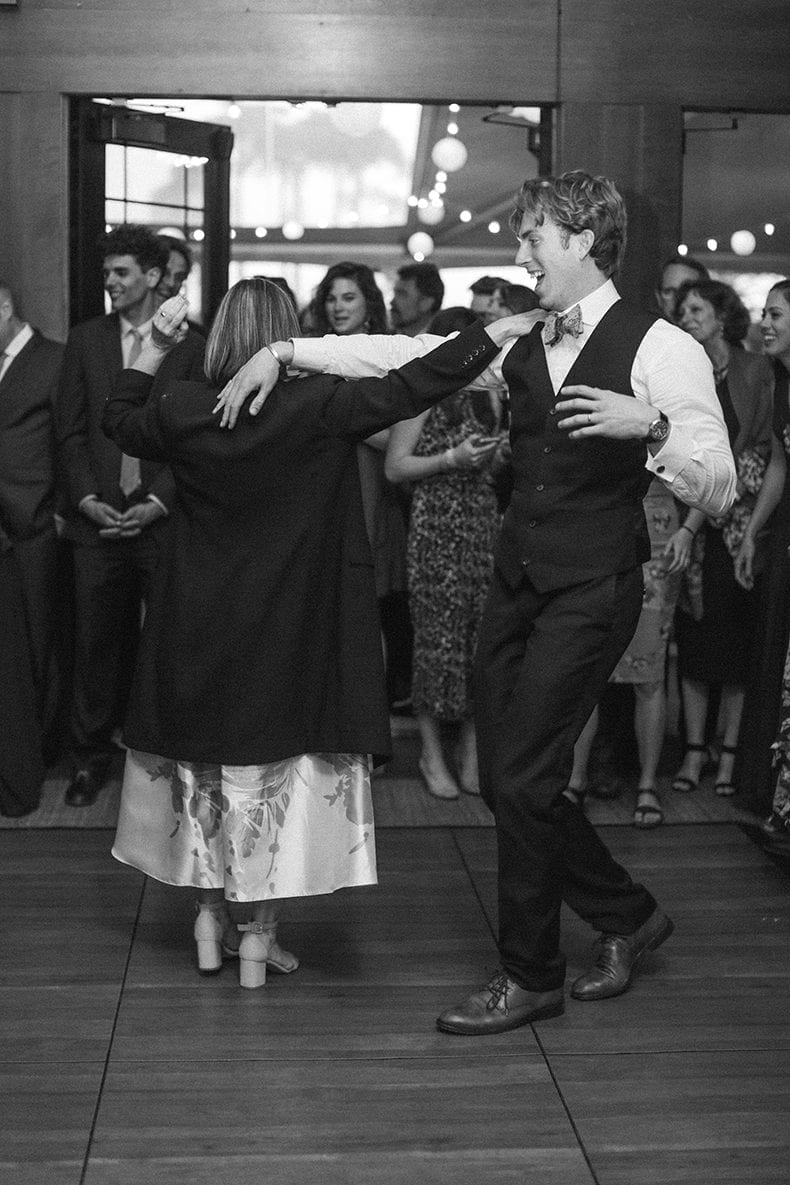 I'm not sure what to say about this part of the night other than the fact that it got rowdy, and sweaty and many tequila shots were had. We danced for 3.5 hours and I'm pretty sure we continued to dance even when the lights came on and the music stopped. My dream of the ultimate dance party really did come true! These pictures sum it up…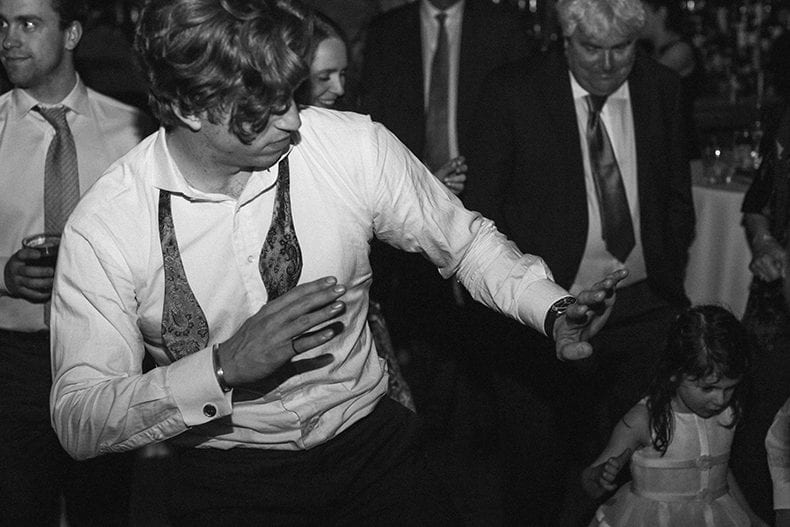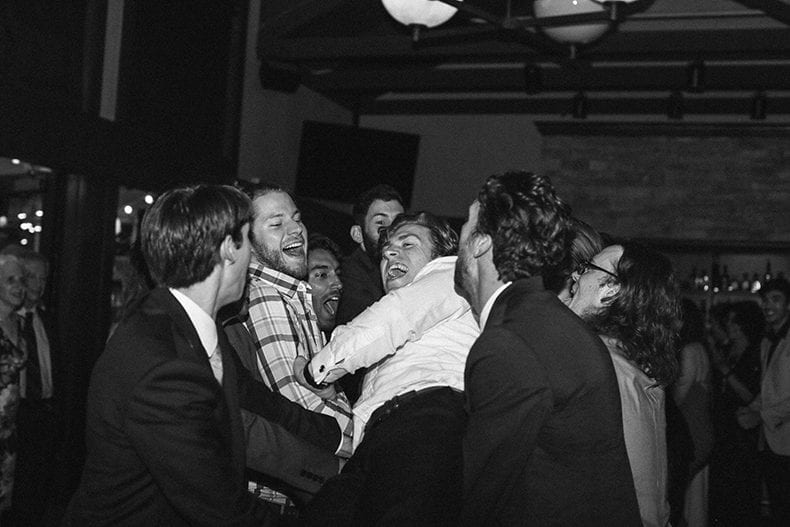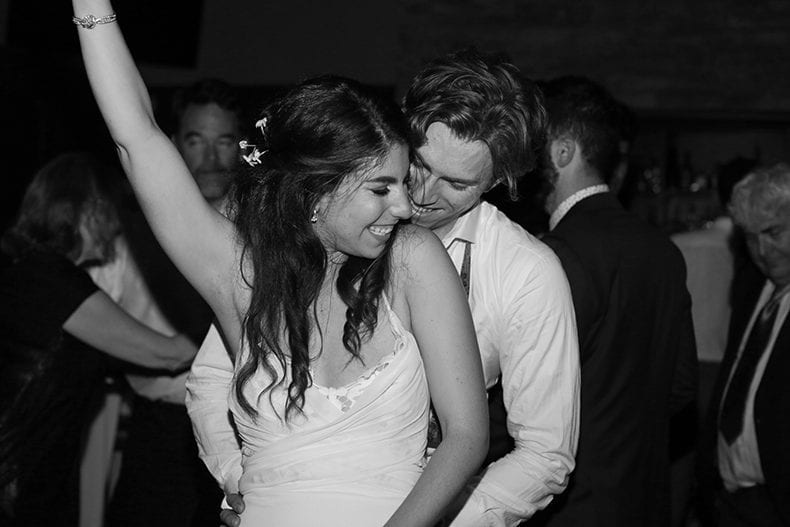 At some point in the night we snuck away with Sierra and took some golden hour shots which easily are my favorite. At this point we were just so relieved that all the hard work was done and it was happening and we were finally married!! You can definitely see this in the pictures.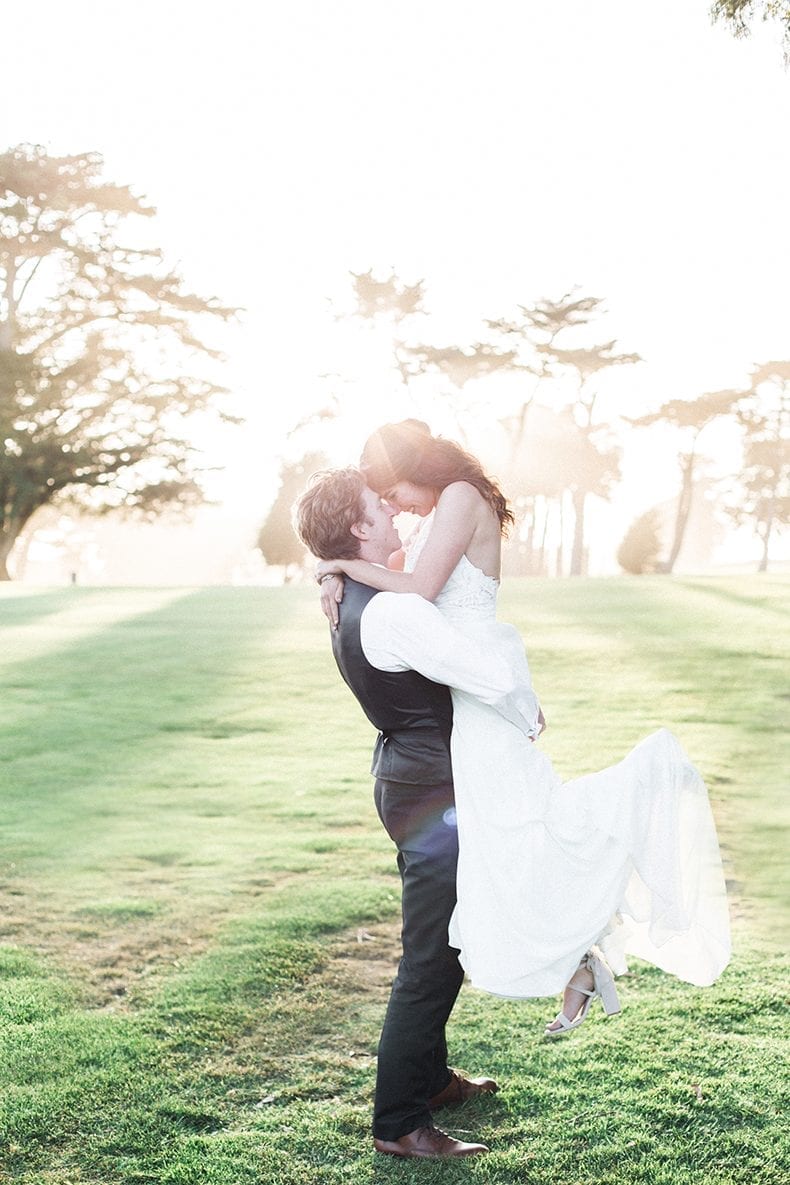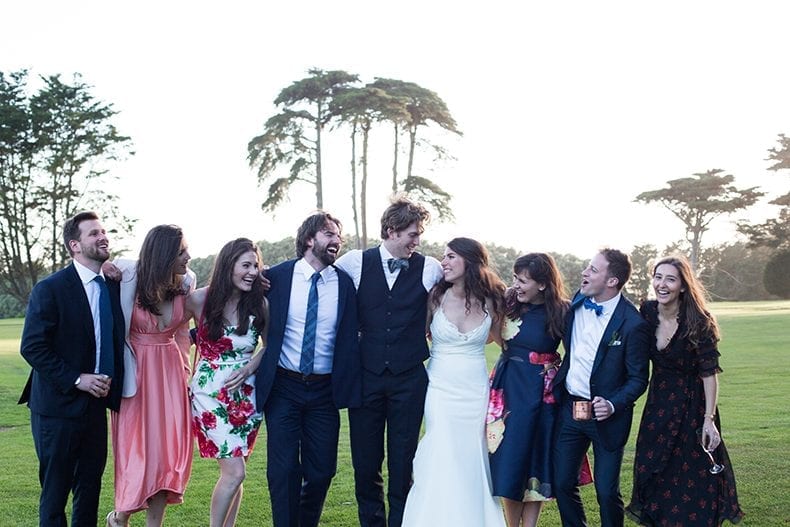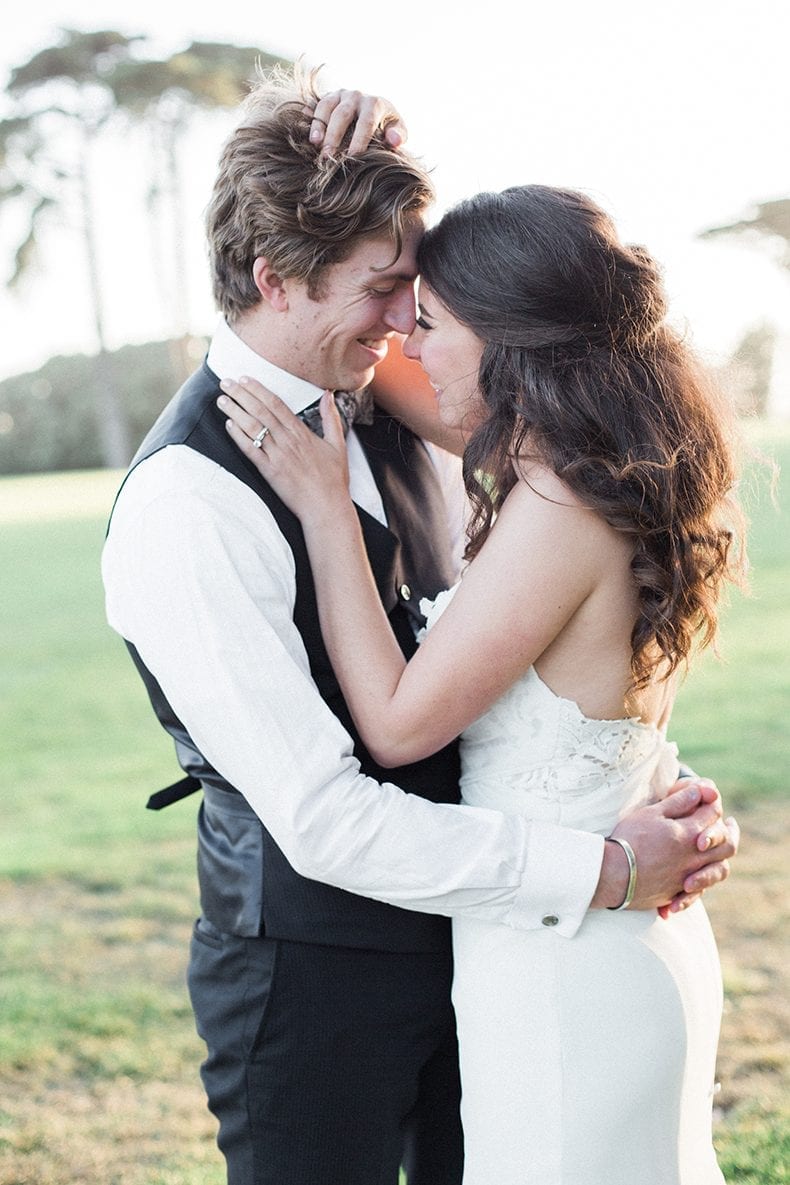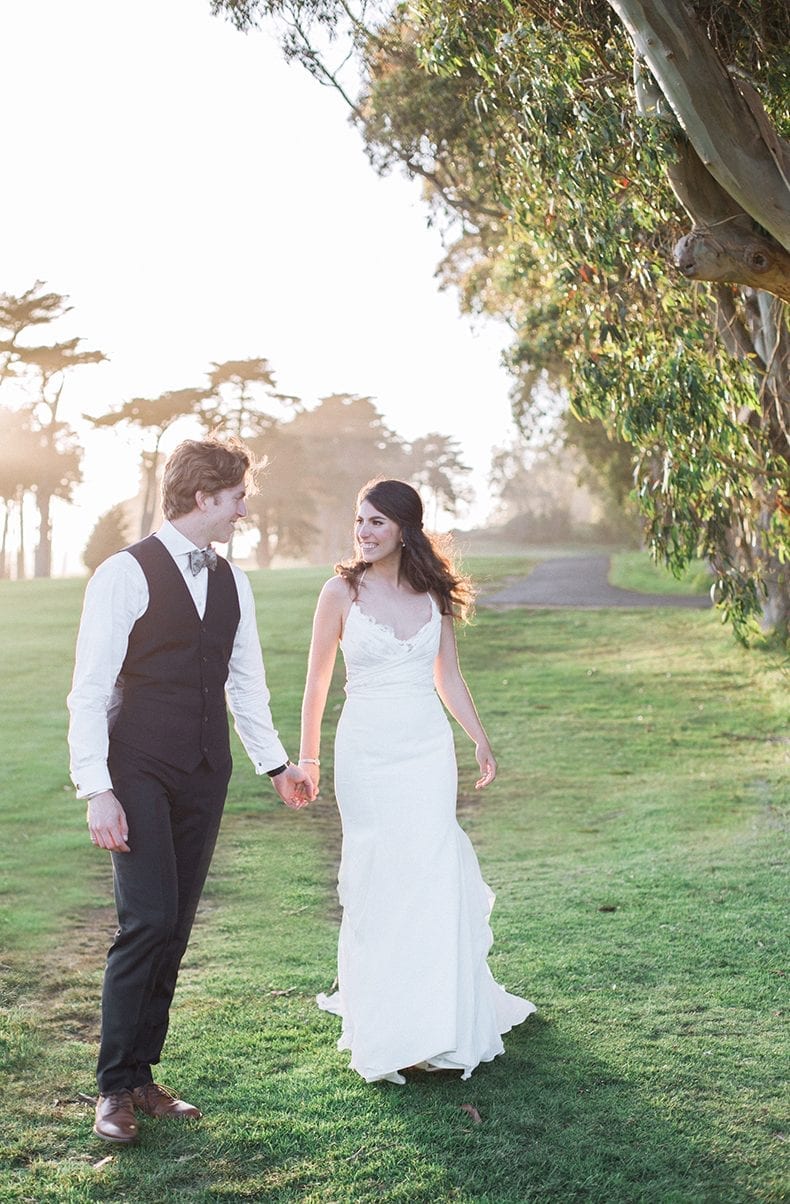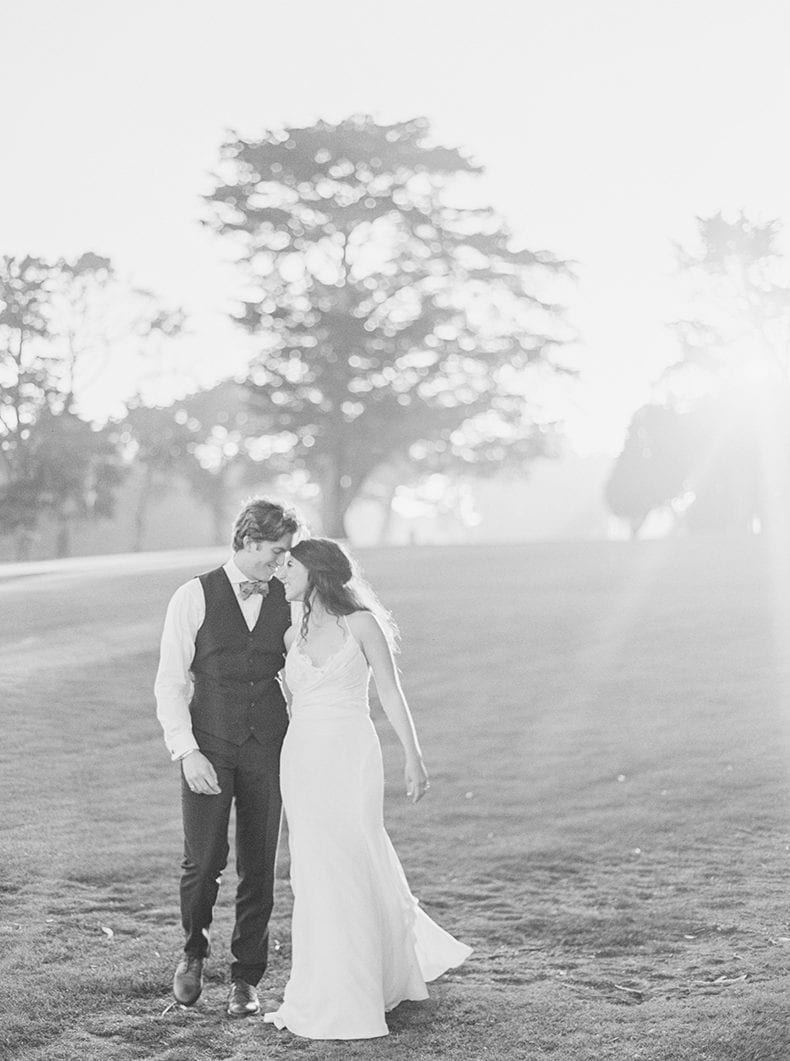 And then we danced…and danced…and danced some more. Huge props to my 8 year old nephew who was tearing it up on the dance floor and definitely set the tone for the night. An afterparty was has which we did not attend. Pretty sure they went to a bar in the Richmond and fun ensued. What happens at the afterparty stays at the afterparty….
C and I went back to the JW Marriott and called it a night. We had a brunch to show face at in the morning. More on that in the next post!
Photography: Sierra Ashleigh Photography (digital + film)
Invites: Minted
Dress: Blush by Hayley Paige
Shoes: Raye Laurel Heel (sold out unfortunately!)
Venue + Catering: Presidio Golf Course Clubhouse
Dessert: Marla Bakery
Flowers: We did them! DIY post coming soon
Hair: Sarah Jordan from Harper Paige Salon
Makeup: Nikol Elaine
DJ: Fox Sounds
What is or will be your priority at your wedding? Anyone else always down for a great dance party?
DON'T WANT TO MISS A LIFE UPDATE? Join the THM Community!
Join 10,000+ members of the THM Community to stay up to date on the latest life happenings and behind-the-scenes of The Healthy Maven!