Hello friends! I'm sure I'm not the first person and certainly won't be the last providing you with holiday gift guides this year. But rather than breaking it down into a million different categories and giving you sooooo many options, I'm focusing on one gift guide this year, green beauty.
Why green beauty? Well, because few people know what to get for us beauty freaks who actually care what's in our beauty products. I am also sharing a few skincare items, but given that everyone's skin type is so different, I was limited in products I thought would work for everyone. Fortunately for all of you, I'm a green beauty hoarder, so I certainly wasn't short on products that I thought would be great as a gift. They're basically the products I'd be totally stocked to find under my non-existent tree or imaginary stocking. Or Hanukkah bush…whatever works.
Rather than go through each individual product on here, I filmed a video sharing my favorites and which ones I thought you guys should check out if you're not sure what to buy/ask for, for the holidays this year.
I'm also giving away TWO awesome Credo Clean Makeup kits so head over to Instagram and follow me to find out how to enter!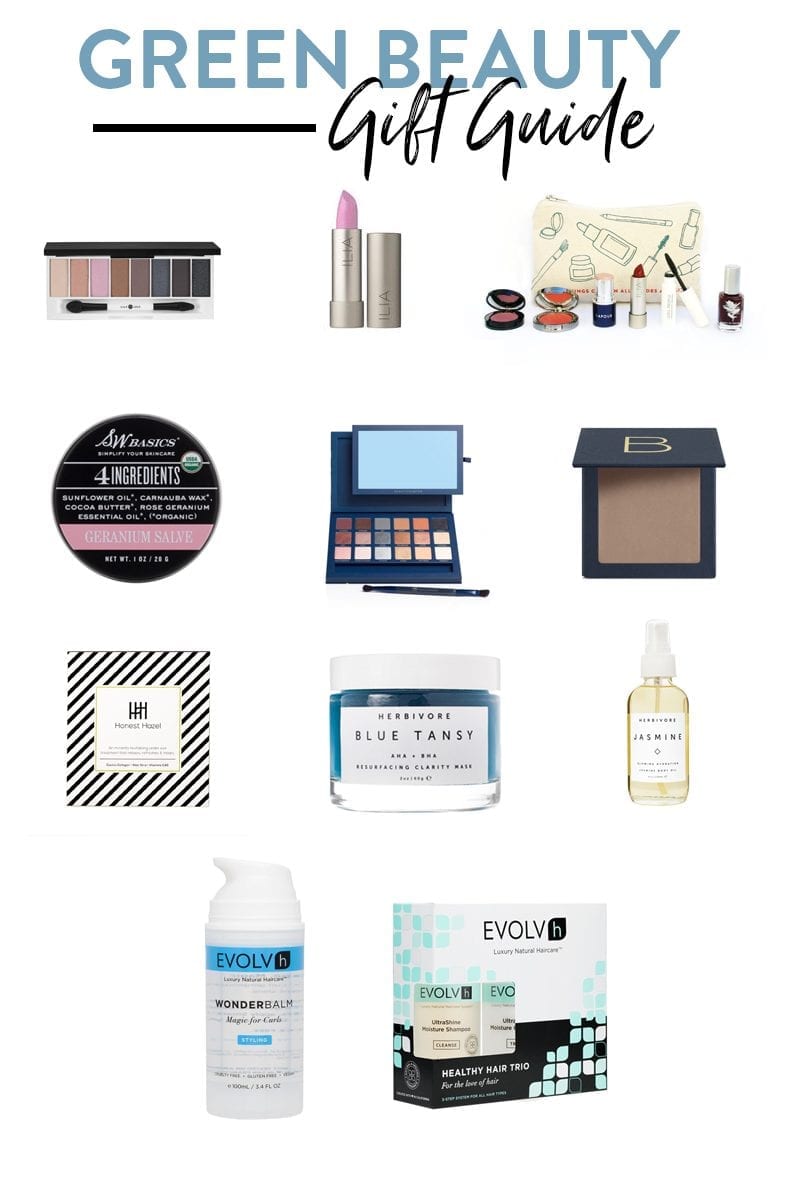 Makeup:
Bodycare/Skincare:
Haircare: