It's Here! I'm so excited to finally be sharing my Healthy Living Accounts to Inspire You in 2017. After I heard so many awesome things from you guys about the 2016 list, I thought I'd drop in with an updated version for this year. But it goes without saying that last year's list was pretty epic and I have no doubts they'll continue to inspire you in 2017.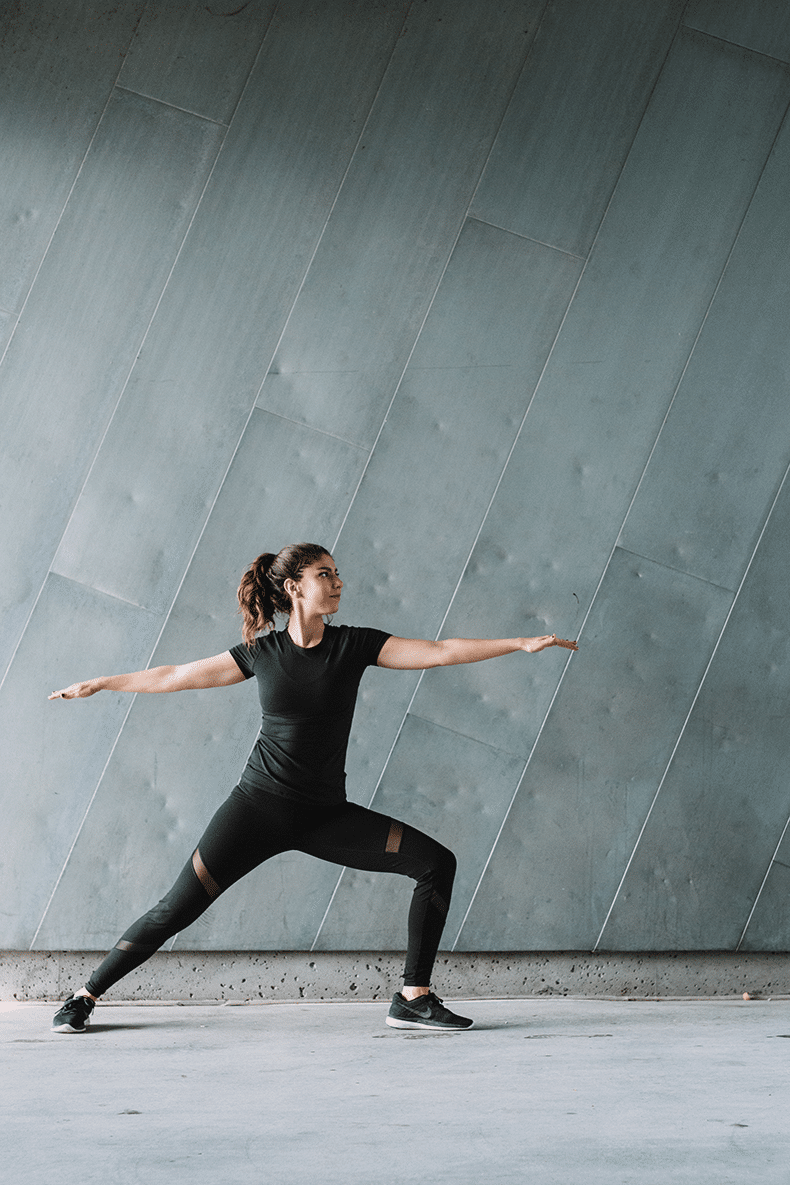 Photo by Bettina Bogar
This year's list is a combination of my favorites and contributions from you guys. I put it out to the THM Tribe and on Instagram and I got so many recommendations from you. A lot of us had overlap (great taste!) but there were a few new-to-me that I added to the list. I could have gone on forever but I capped it at 12 since that's how many were on last year's list (actually there's 11- I just recounted but I prefer even numbers!). If you have others that you think should be added, drop them in the comments below.
So here is my list of bloggers, vloggers, podcasters and influencers to inspire you in 2017. Enjoy!

I'm not entirely sure how Monique missed last year's list, but I knew she was one of the first to be added to 2017's. Monique is quite simply, amazing. Her baking skills are the best of the best but especially for transforming your favorite desserts into healthier options. She's also inspiring others with her commitment to health through The Healthy Glow Co. and her Wellness Wednesday series. I've also met her in person in she's as awesome IRL as she is online.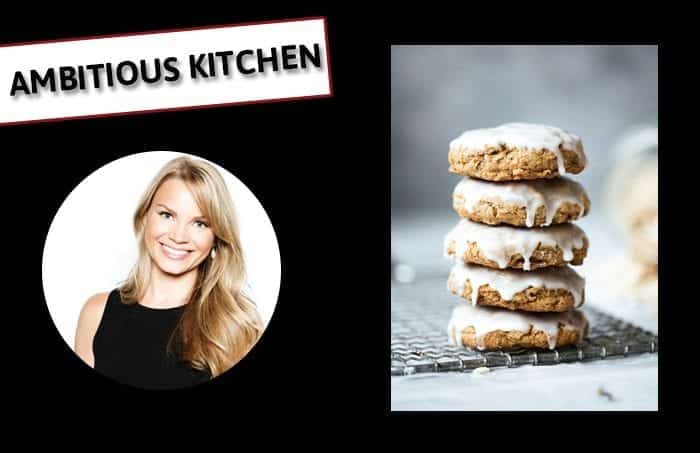 Just like Monique, I have no idea how Beth's site got overlooked last year. Beth's blog was one of the first blogs I ever read and especially when I was 100% gluten-free. Her recipes are creative, yet approachable and her how-to guides are easy-to-follow and so incredibly helpful. She also just seems really freaking cool and I want to be her friend! Beth is an OG blogger and one to add to your list to inspire you this year!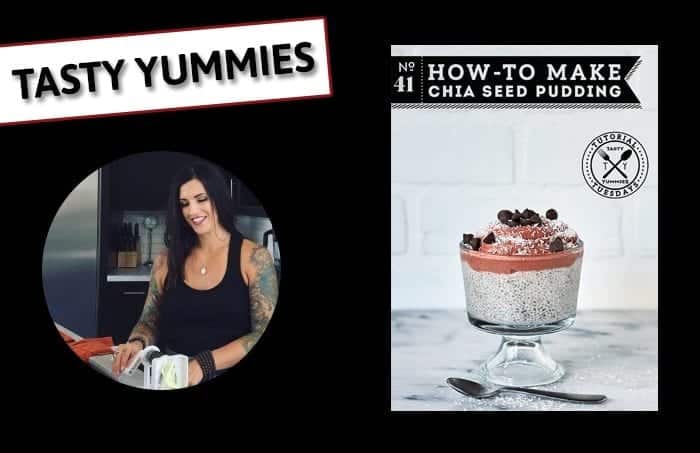 Unquestionably, Kylie was the most recommended blogger to be added to this year's list. But even before you mentioned her, she had already secured a spot. Everything Kylie puts out is refreshing. She's an RD with a history of disordered eating, and has taken her life experiences and put them to good use to inspire others to take a more sustainable approach to healthy living. Kylie reminds me of the early days of healthy living blogs but her lifestyle is actually attainable and not full of HIIT workouts 3 times a day and whatever food trend is all the rage.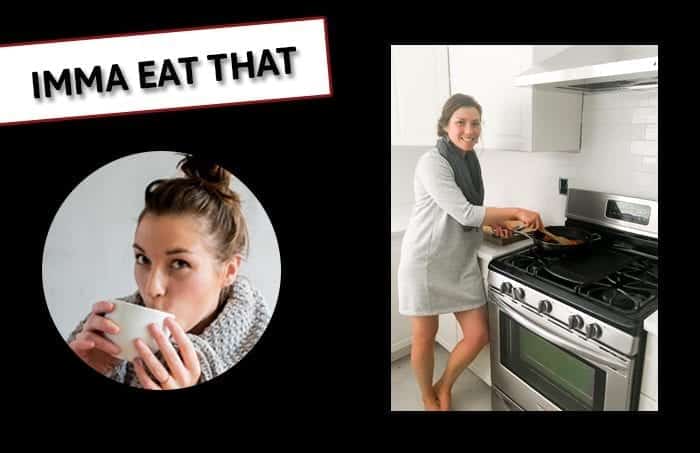 I crush so hard on Beverley on a daily basis and not just because of her 6-pack. Yes, the girl is fit AF but she's also so realistic about it. She's the first person to tell you how much she eats and when she wants to skip a workout. Beverley has introduced me to a new form of human, someone who loves working out and not because of how it makes you look. She works out and inspires others to do that same because it makes her feel awesome. The abs are a nice side dish but not the reason to show up. Follow her for great workout inspiration!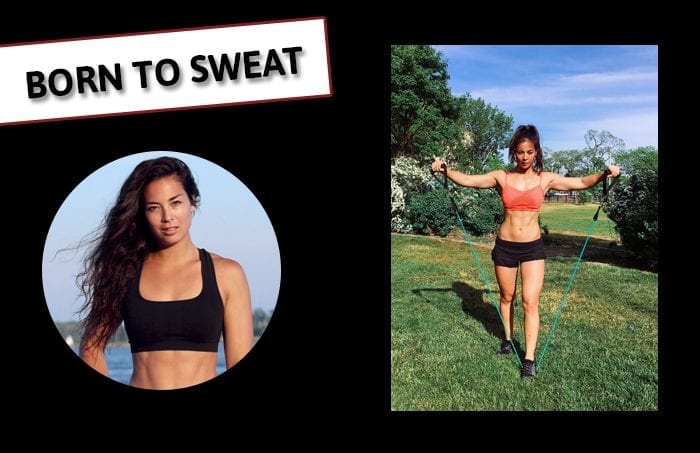 Everyone needs to keep their eyes peeled for this girl. Emilie is hot on the scene with her delicious vegan recipes and realistic outlook on life. She's changing the game when it comes to vegan living by sharing her experiences in a non-judgemental and open-minded way. If you're looking for vegan eats or are a college student looking to eat on a budget, her recipes are killer! Also I love anyone who can successfully pull off veggies in their baked goods.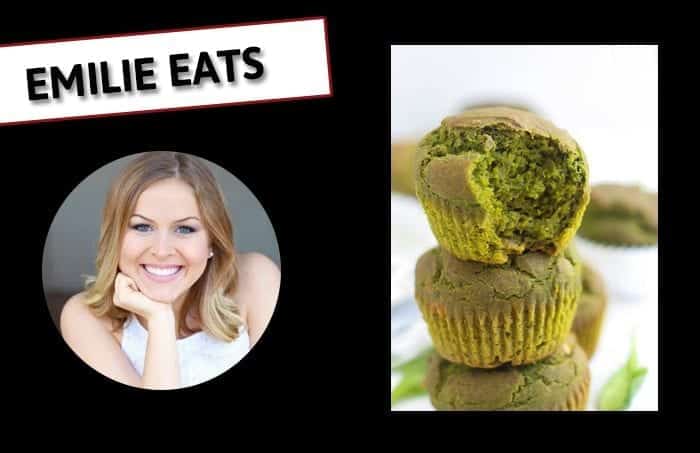 I'm pretty sure if you look up Instagram in the dictionary, you'll see a picture of Rachel's face. Or rather, one of her delicious baked goods on a marble slab! When it comes to healthy baking, Rachel is queen. Follow her on Instagram or grab the recipes from her blog. You will not be disappointed.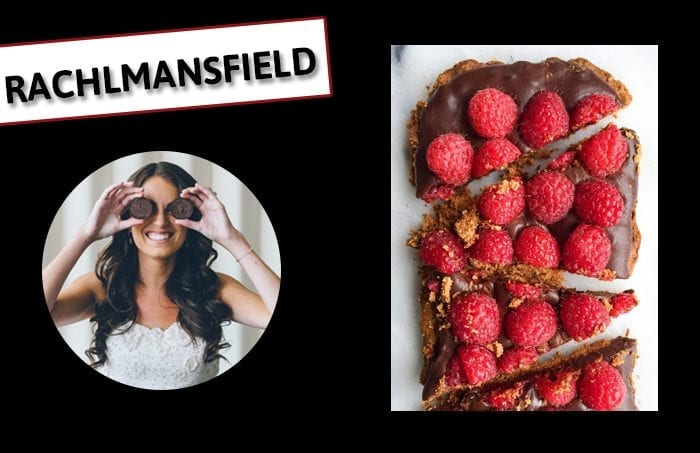 Jess was actually a guest on season #1 of the podcast and for good reason, she's one of the most badass chicks I know. Her journey through healing her body through food is nothing short of inspirational, but at the same time there's nothing preachy or lifetime movie about her. Her recipes are delicious and well-tested and only about to get better with the release of her new cookbook this year. I've also found myself in the habit of ordering a plant-based options off a menu because "that's what Jess would do".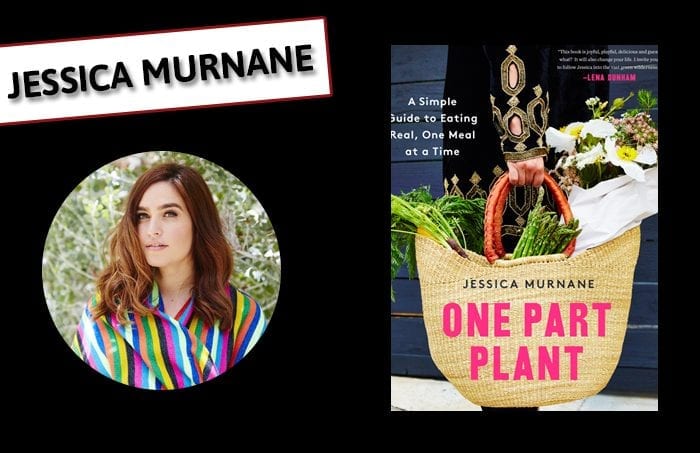 Kelsey is the creator of the viral trend of sweet potato toast. She's known for her toast skills but her recipes are awesome and her general approach to health makes you kind of obsessed with her. Also if you're wondering how to make the list for 2018, you should probably pull a Kelsey and send me snapchats every time you're drinking wine…just saying.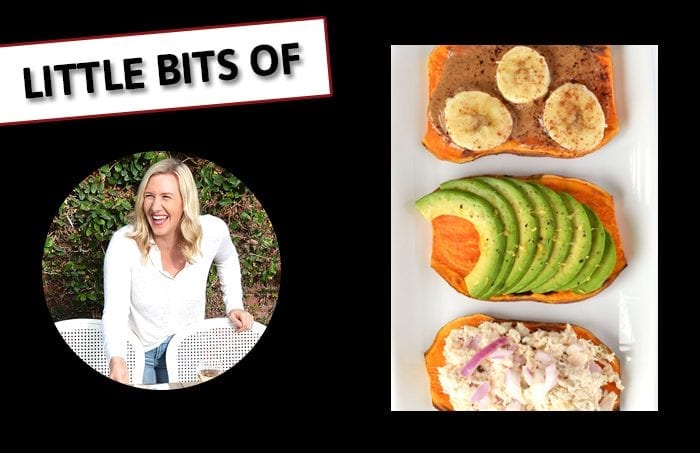 Another person that was highly recommended by you guys, but was already on the list! Robyn is a household name in the RD community for always being the voice of reason amongst crazy weight-loss fads and diets. She's an advocate for dessert (how could you not love her) and a wealth of knowledge when it comes to balancing your metabolism and hormones. She encourages daily self-love and I don't think I've ever read something she's written and not left feeling happier.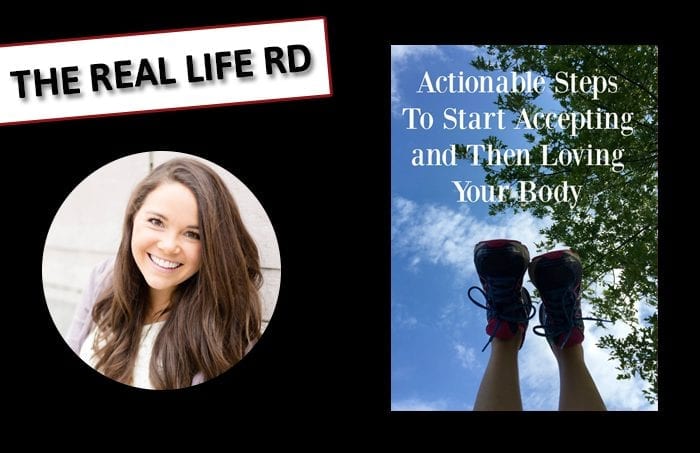 This was a new to me account but came highly requested from you guys! After I checked out Trisha's Instagram feed I fell into a deep hole and could not stop gobbling up her content (literally and figuratively). Trisha's site is full of healthy recipes, business tips, lifestyle advice and just all around healthy living inspiration. She also does everything with four kids and having grown up as one of four kids, I have the vaguest sense of how challenging that must be. Basically, she's my hero.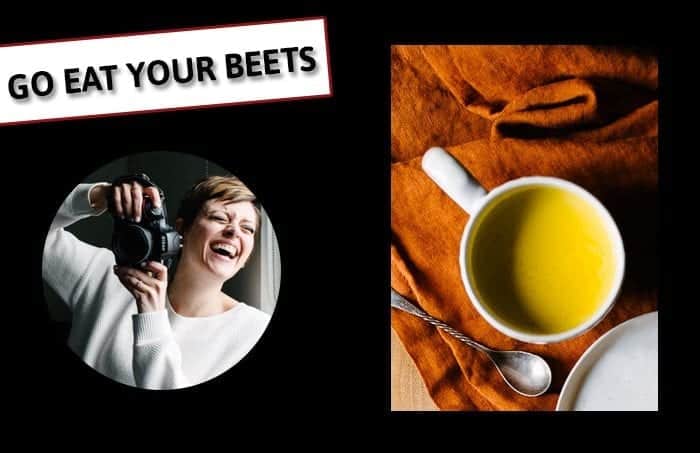 I'm pretty sure Ashley came out of the womb knowing how to bake. Each time I see another one of her delicious baked goods I legit start to salivate. Then I remember that they're healthy and I can't help but wonder how in the hell this girl became so good at making healthier scones. Her recipes are super innovative (trust me, you haven't seen any of these before) and will make you want to jump into the kitchen immediately.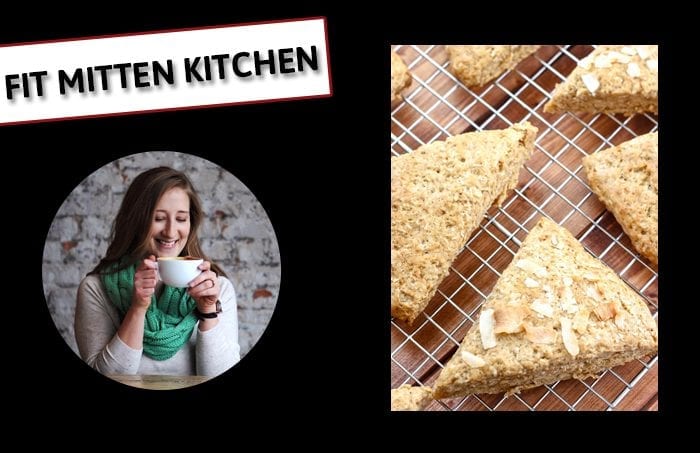 Laura is one of my favorite YouTubers but especially for her knowledge about green beauty and green living in general. You guys know I'm a total hippie makeup diva (is that a thing? If it is, I'm her) so I'm always on the lookout for new beauty, skincare and just general ways to live a little cleaner. Without fail, Laura will inspire me to do everything from declutter my home to order wayyyyyy too much makeup from the Detox Market. Careful, she may make you clear our your wallet…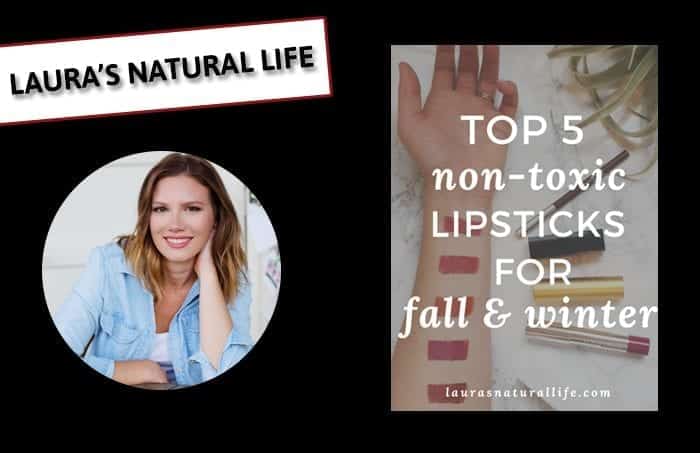 That's all I've got for you this year. Well actually, that's all I've got time to write about this year but I'm sure they'll provide an endless source of inspiration over the next 12 months.
As a sidenote – I keep up with my favorite blogs using Bloglovin so if you're looking for a great blog reader to organize your favorites, I highly recommend! If you want to, you can follow THM on Bloglovin.
Who else would you add to the list? If you're a blogger/youtuber/podcaster feel free to drop your own blog below!
WANT MORE HEALTHY LIVING TIPS? Join the THM Community!
Join 10,000+ members of the THM Community to get access to exclusive info about healthy living, products I'm loving and tips and tricks on making a healthy lifestyle easier and sustainable.