I am really REALLY excited about this post today. Not only is the recipe awesome (we'll get to it in a bit) but also I am thrilled to introduce to you a delicious new product line called Nature's Palate. Up until a few weeks ago I hadn't heard of NP but now I may as well be their PR lady because I haven't stopped talking about it.
I probably spend way too much time complaining about Toronto. I complain that we don't have any mountains and not nearly enough hiking or biking trails, how not a single coffee shop uses almond milk and that fresh, local produce is only available 4 months of the year. But the reality is that all of these things are here, you just have to look a bit harder. That's why when I hear about a local Toronto company helping to up our health game I get super excited.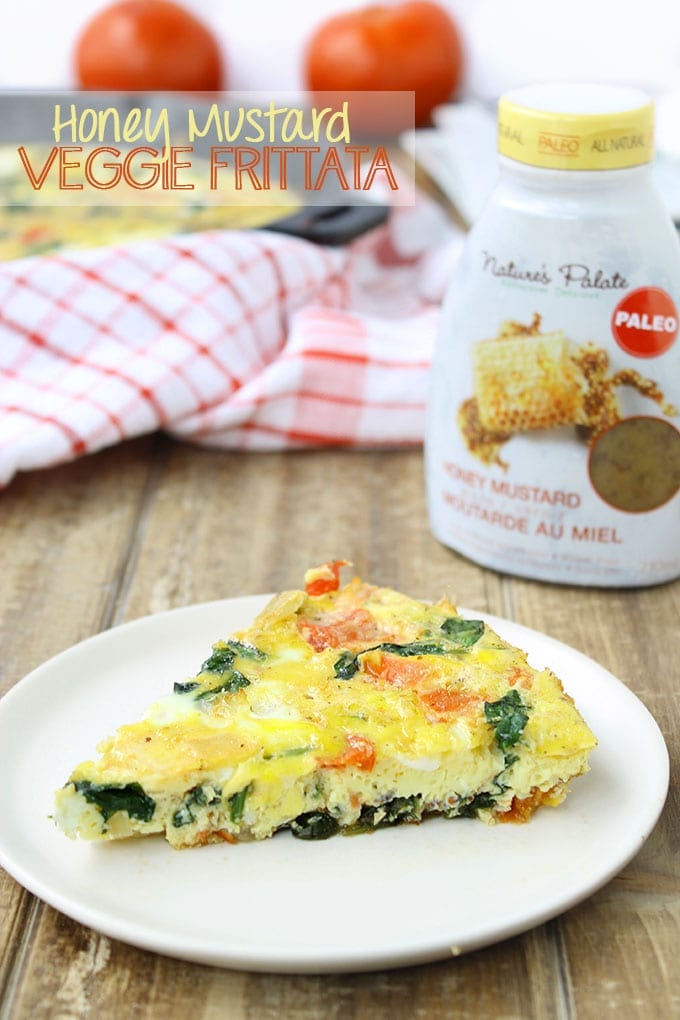 Nature's Palate is precisely this, a line of healthy dressings and sauces made from wholesome, clean ingredients to help take your meal to the next level. Their philosophy is simple, go back to basics. Meals shouldn't require a ton of effort to be healthy just like the list of ingredients doesn't need to be longer than you can count on two hands.
I'm even more in love with this company after talking with its two founders, Darren and Marc. They are two awesome Toronto dudes, running a small business focused on health in an industry saturated with special k bars masking as health-food. They want to change the game in the health-food industry so as you can imagine I am pretty stoked to be working with them.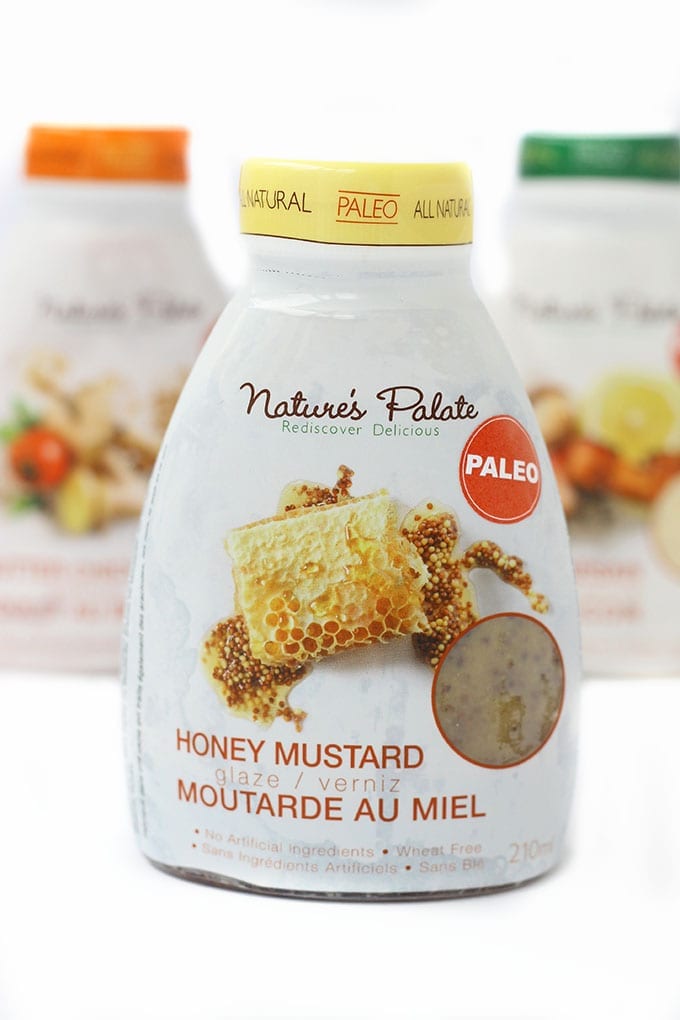 So, let's talk about the products. Currently NP has three products, their honey mustard glaze, butter chicken sauce and bacon caesar dressing. I've had a chance to try them all and they are seriously good! Plus you have heard of and can pronounce every single ingredient in them, which gets big thumbs up from me! They're completely free of an artificial ingredients, are gluten-free as well as 100% paleo. Pretty sweet. right?
Over the coming months I'll be working with NP to help bring you guys simple recipes you can make in under 30 minutes using their products. We both have the attitude that since their products are simple, the recipes should be too. I am seriously SO excited about this project and potentially even more excited about this delicious frittata recipe I have for you today.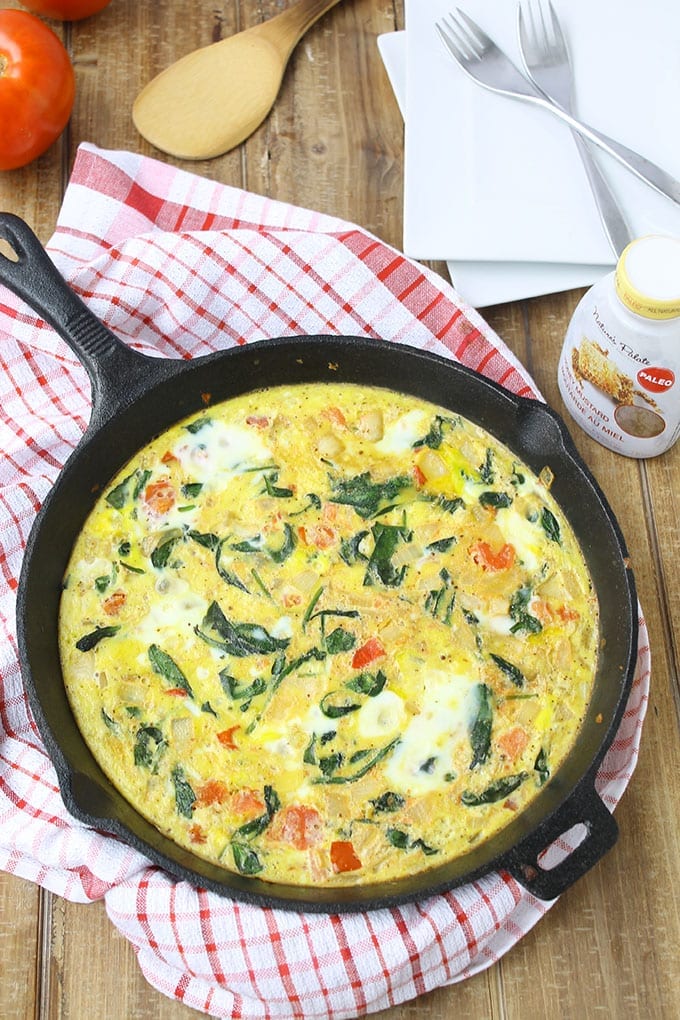 I am a huge mustard lover. The only person who might give me a run for my mustard money is Cassie. The girl did buy 6 jars of mustard at the St. Lawrence Market! But for real, mustard is the ultimate condiment. And honey mustard? It is worthy of its own religion in my opinion. But of course, 90% of the honey mustards out there have more sugar than actual honey. Kind of defeats the purpose.
Not NP's Honey Mustard Glaze! No added sugar and no preservatives aka it's perfectly acceptable to drink by the bottle. Or at least that's what I tell myself…
To kick off this awesome series with Nature's Palate, I decided to mix two of my favourite things, mustard and breakfast! This dish is packed full of veggies and protein with a sweet and savoury twist from the honey mustard glaze. I have no idea why I had never thought to add mustard to my eggs before but I can assure you there is no going back. May as well dump out all of those sugar-laden condiments taking over your fridge because a new condiment company is in town and trust me, you're gonna need some serious fridge space.
Print
Honey Mustard Veggie Frittata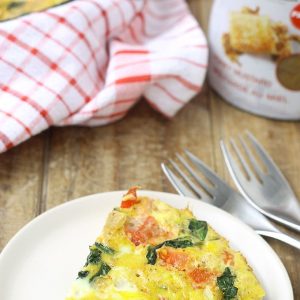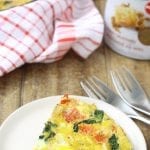 Prep Time:

10 minutes

Cook Time:

12 minutes

Total Time:

22 minutes
Scale
Ingredients
10

large eggs

1

T butter or olive oil

1

medium yellow onion, diced

1

large tomato, chopped

3 cups

baby spinach
salt and pepper, to taste
Instructions
Preheat oven to 375 degrees F.
In a large bowl combine eggs and honey mustard. Lightly whisk eggs until just combined. Add in salt and pepper.
In an oven-proof skillet heat up butter or oil over medium-high heat.*
Add onions and sauté for 5 minutes or until translucent.
Add in tomato and spinach and continue to cook until spinach has wilted.
Pour egg mixture on top of cooked veggies and allow to cook for 1 minute.
Place skillet in oven and bake for 10-12 minutes or until top is lightly browned and eggs are cooked.
Allow to cool slightly before cutting into slices.
Top with more honey mustard glaze if desired.
Notes
*If you do not have an oven proof or cast-iron skillet, use a stove-top pan to cook veggies and transfer to an oven-proof dish before baking.
My friends at Nature's Palate are amazing and agreed to give 3 lucky readers a chance to win a free sample of their Honey Mustard Glaze. All you have to do is enter using the rafflecopter below. Contest is open to Canadian readers only. Sorry, International friends! Hopefully NP will be in grocery stores near you soon 🙂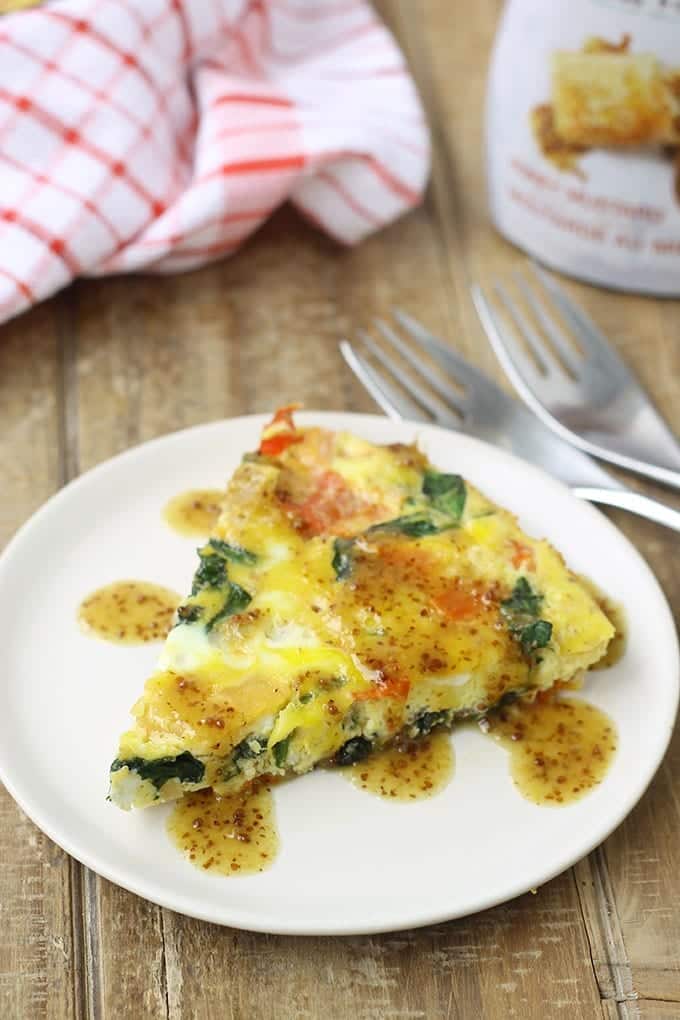 Want to try Nature's Palate? Check out where you can find their products at a store near you:
Store Locator         Nature's Palate on Facebook           Nature's Palate on Instagram
This is a sponsored post written on behalf of Nature's Palate. I was compensated but as always all opinions are my own. Thank you for supporting my dream of running THM as a business and allowing me to do what I love for a living. 
Have you ever tried Nature's Palate? Are you an ingredient-reader like I am?
p.s. Don't forget to enter my Back-To-School Giveaway for your chance to win a $100 Amazon gift card!
JOIN THE THM NEWSLETTER
Join 20,000+ members of the THM Community to get access to exclusive recipes, healthy lifestyle tips and behind-the-scenes news from our team!