In this Intro to Cannabis we are jumping into where cannabis comes from, how to consume it (safely!) and what benefits it can have for your mind and body. All of your cannabis questions answered!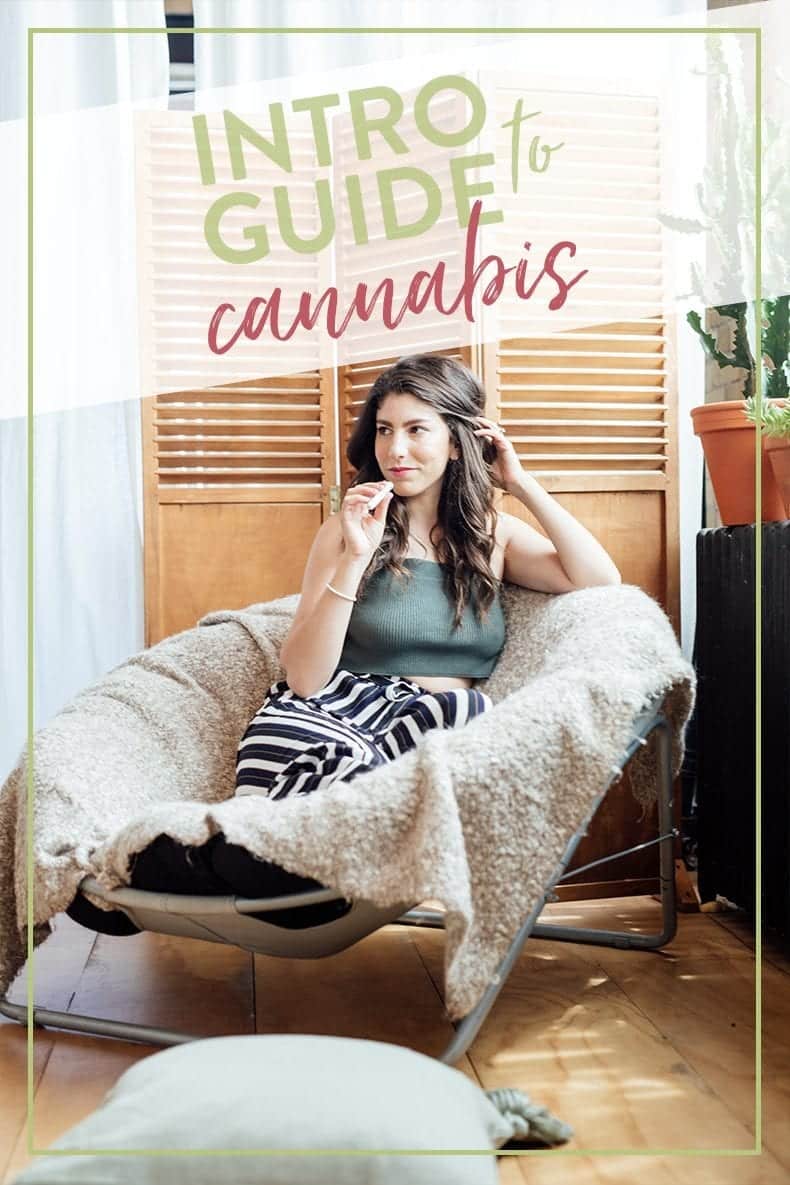 The wellness world can be overwhelming. Trust me, even as someone who is 100% immersed in it, I feel this sentiment too. I created this series to help you navigate the ever expanding and increasingly confusing wellness world. 
For some, the idea of equating cannabis with wellness seems totally out of left field. For others it's a connection they've known about for years. As states (and countries!) begin to legalize the cannabis plant, more and more research is coming out about the therapeutic and overall health and wellness benefits of cannabis. It's no longer taboo (at least here in California) and it's been so fun to learn about and experience some of the incredible strains and consumption methods that are becoming available. But first, what is cannabis?
What is Cannabis?
Plain and simple, cannabis is a plant. Other names you may have heard it called include: marijuana, pot, weed, reefer (this list could go on..) but the actual plant name is cannabis (or cannabis sativa/cannabis sativa forma indica if you want to get fancy). It is a psychoactive drug used for both medical and recreational purposed. For the record: alcohol is considered a psychoactive drug. It is used for it's mental and physical effects including but not limited to pain relief, anxiety, nausea, muscle spasms and sleep. Though there are some risks to consumption – high volume could lead to psychosis, increased anxiety and mental impairment- it is considered safe if consumed in moderation.
How do I know if it's right for me?
Cannabis has a lot of different components. There are more than 100 different compounds within the cannabis plant which are known as cannabinoids. The two most well known cannabinoids are tetrahydrocannabinol (THC) and cannabidiol (CBD).
THC is the psychoactive component of the plant that produces a "high" or euphoric feeling.

CBD is associated with the therapeutic effects of the plant without the high – pain management, anxiety reduction, improved sleep, decreased inflammation.
There are two main strains of cannabis: indica and sativa. Each strain has different properties/effects but a lot of cannabis in the U.S. is a blend of the two.
Indica strains are associated with deep body relaxation and are typically used as a way to wind down after a long day or before bed.

Sativa strains, on the other hand, are known for their energizing, euphoric effects.
Indicas are typically associated with higher levels of CBD whereas sativas are typically higher in THC. However, if you're looking to try cannabis but fear any psychoactive effects, start with CBD only. You can find CBD tinctures, topicals, edibles, and some vape pens.
Bottom line: choose what you feel comfortable with or what resonates with you!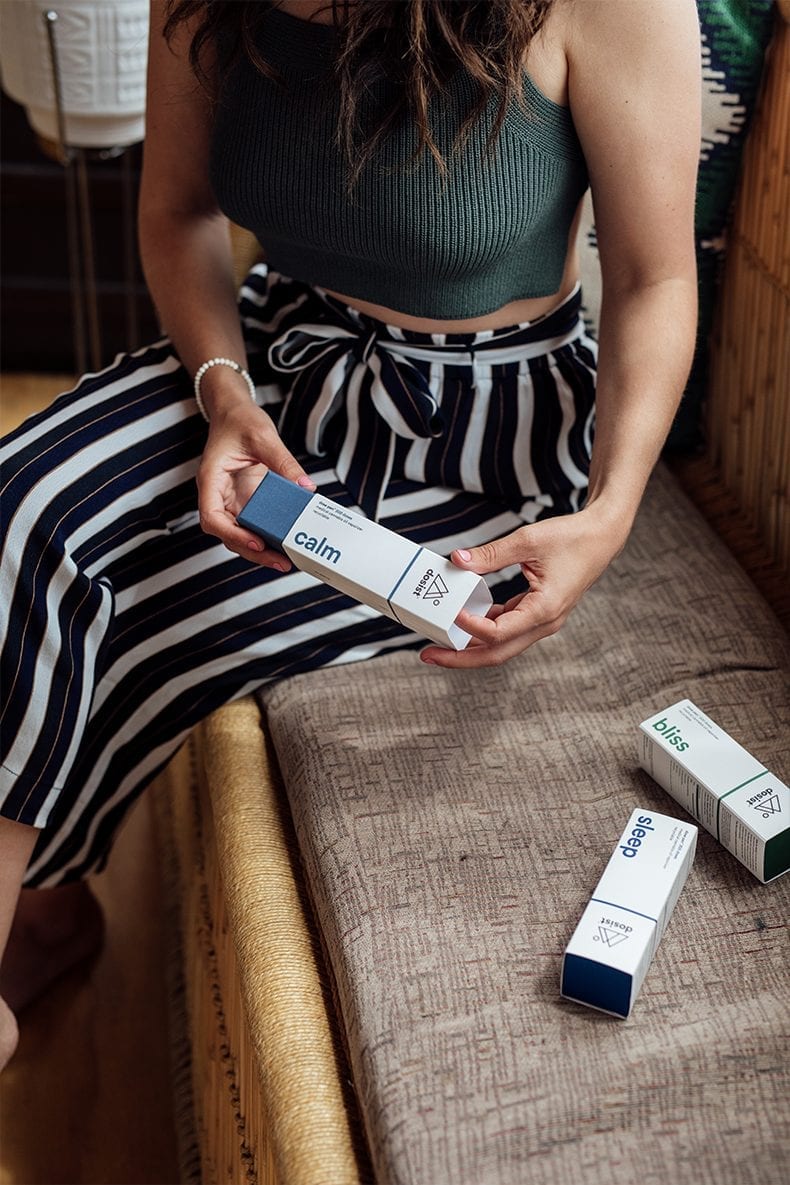 How do you use it?
There are so many ways to use and consume cannabis. You can smoke it, vape it, eat edibles (foods made with oil/butter infused with cannabis), take a few drops of tincture under the tongue, or they even make body lotions and oils to use topically.
Start small. Start with a little bit and see how your body reacts. If you're new to the world of cannabis and want to begin experimenting with THC start with a dose controlled pen (I like the company dosist).
For pain relief I recommend trying out a balm or body butter topically. It is non-psychoactive so you will get the pain relief benefits without any of the mind altering effects. Most importantly – be open to experimentation in a safe environment. Cannabis is not what you used to sneak in your friend's garage anymore. Support and purchase from brands that are transparent with their sourcing and ingredients (strains or THC vs. CBD). The more you know, the better you will feel.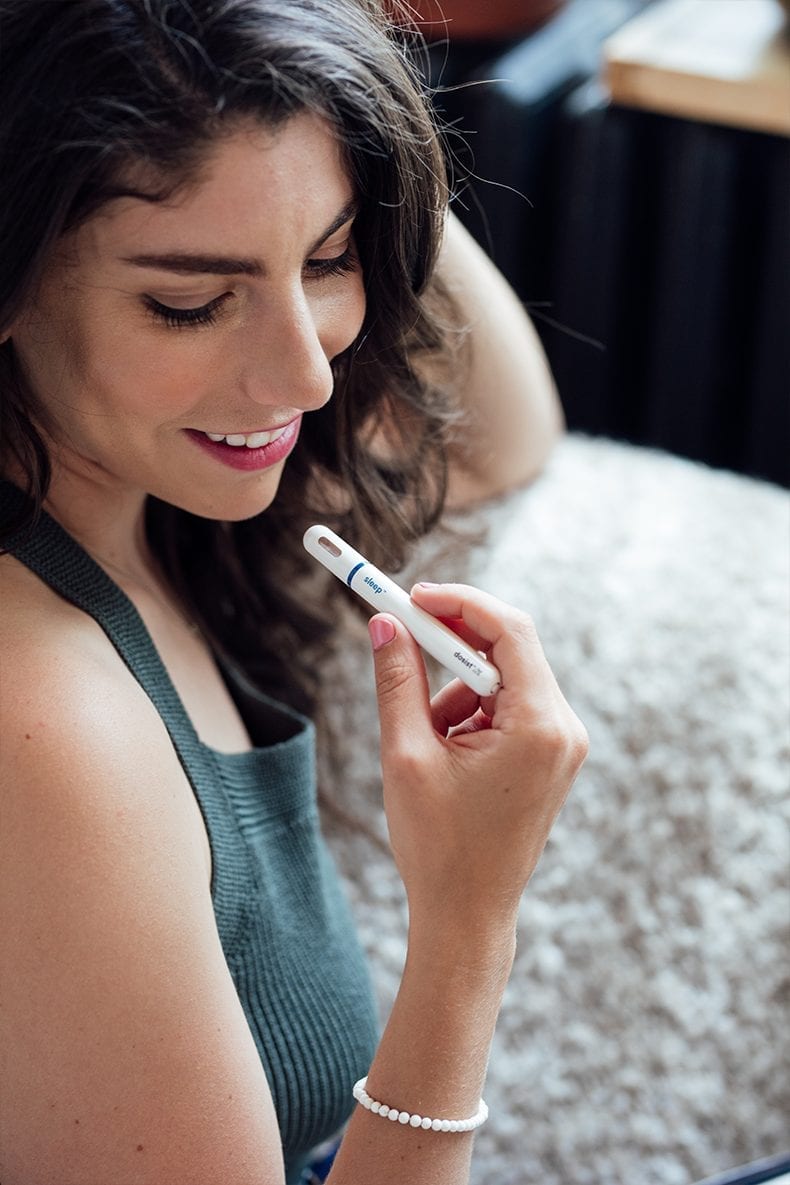 Cannabis is currently legal for recreational use in California and 8 other states. It is also soon to be legal in Canada and some other countries. Please check your state/country laws before consuming and if you're unsure stick to hemp-derived CBD which is available everywhere.
As always, connect with your doctor before adding anything new into your routine, especially if you're pregnant or breastfeeding.

Disclaimer: I am not a doctor or health professional. All opinions expressed are my own. Please consult a health professional before making any changes to your lifestyle.
What are your questions about Cannabis? Has your state or country legalized cannabis?
JOIN THE THM NEWSLETTER
Join 20,000+ members of the THM Community to get access to exclusive recipes, healthy lifestyle tips and behind-the-scenes news from our team!