Last week I read this article talking about the best ways to de-stress according to your astrological sign.
Roll your eyes all you want, but I totally dig this stuff and let me tell you, the article was spot on.
I'm a Virgo who can easily get stuck in her own head. I'm overly critical, especially about myself and it's really hard for me to let my brain relax. Anything that can allow my brain to take a break is the ultimate kind of relaxation for me. I had to laugh when the article described my de-stressing techniques involving gardening, meditation and yoga. Oh and hot oil baths…For as cliche hippie, tree-hugger this might make me, it's so true. When I'm stressed, I water my plants. Yoga makes me feel far more grounded to tackle life's daily obstacles and baths have been my jam since birth.
I also laughed when I looked up Lee's sign, which indicated the best self-care practice for her as being a high-intensity workout. Exercise can be a stressor for me and a stress-release for her! It just goes to show how unique we all are when it comes to caring for our bodies.
But regardless of whether or not you believe this article, I do think it's important that we dissect the ever-popular concept of "self-care". Well + Good declared 2017 "the year of self-care. Pretty much everyone in the health and wellness sphere is talking about and the term itself is actually trending on Google.
All of these things are awesome, but what I fear is that "self-care" will become another passing trend in the wellness world, like low-fat or Whole30. Because self-care is not a trend, it is self-preservation.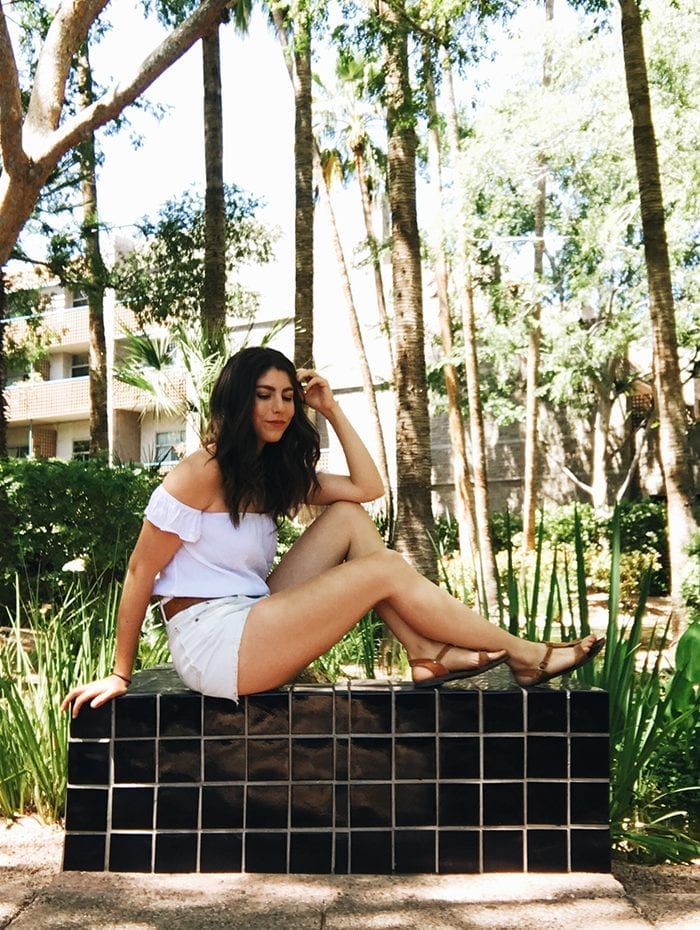 This past week I was invited out to the Massage Envy headquarters in Scottsdale to meet the team and learn more about ME as a brand. At first I was unsure about this partnership because, well, massages aren't my favorite thing in the entire world. I find it incredibly hard to quiet my brain (that Virgo thing again…) so laying face first into a table actually gives me a lot of anxiety. Or I end up crying like the emotional release I experienced during my last massage in Banff.
But the ME team assured me that they weren't just about massage. That skincare is a huge part of their practice along with other sessions like their new Total Body Stretch (coming soon!). So I went in with an open-mind, expecting to chat a lot about self-care and why it's important for leading a healthy lifestyle. In return what I received was so much more. Chatting with a team whose job it is to essentially make people feel better helped me gain so much more perspective on my own self-care journey and where I might have been missing the mark.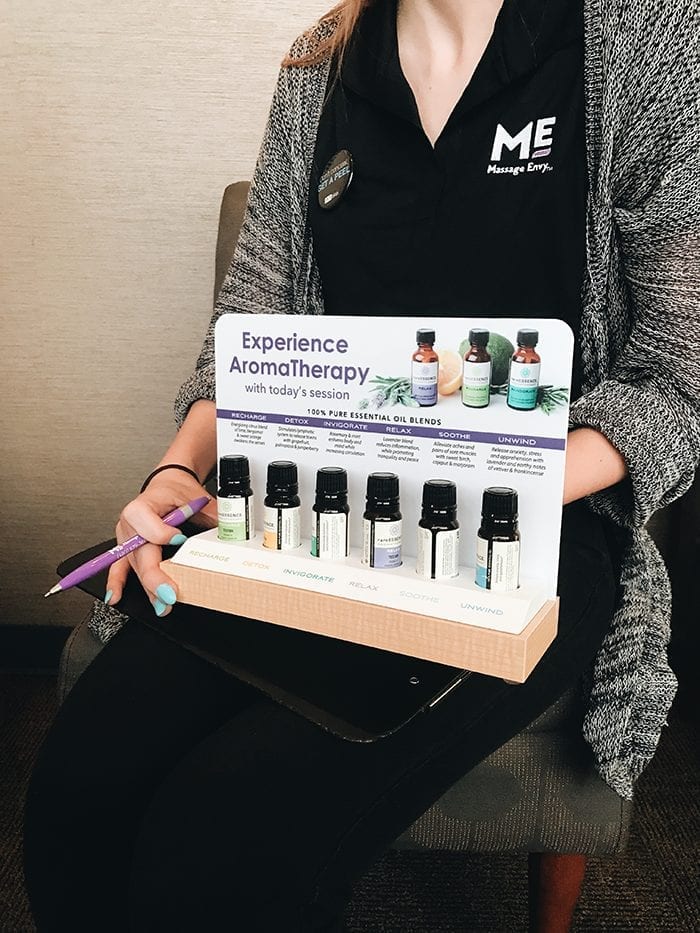 If the opening of this post is any indication, I oftentimes lump "self-care" in with relaxation or de-stressing. While these are certainly aspects of self-care, they are not the only ways to define it. The ME team told us stories of clients who had come in with severe back-pain and simply wanted to get to a place where they could pick up their kids, or teenagers with acne who wanted to feel beautiful at their prom.
These are things that aren't about vanity or pride, but about feeling great in your own skin and being capable of doing the things you need to do to keep up with your life. I'd considered self-care more as an indulgence but never as a necessity. Hearing these stories was completely eye-opening for me.
Now many self-care practices we do can be both an indulgence AND a necessity. They are not mutually exclusive. For example, I absolutely love getting facials. They're my time to really dedicate to me and also take a step away from the tech and just be. But I also get them to help heal my acne. They've been one of the most effective activities in my healing journey and have made it possible for me to go outside without feeling like I need to coat my face with foundation to have confidence.
I think this is an important aspect of self-care that we must not ignore. It's not about what we do to take the stress away from our lives, but what we do to prevent our lives from becoming more stressful. Maybe these stressors are acne, or back pain or maybe it's anxiety or communication in your relationships. Making this time for you BEFORE the going gets tough helps us all to survive; to be better kinder to ourselves and in turn to those around us.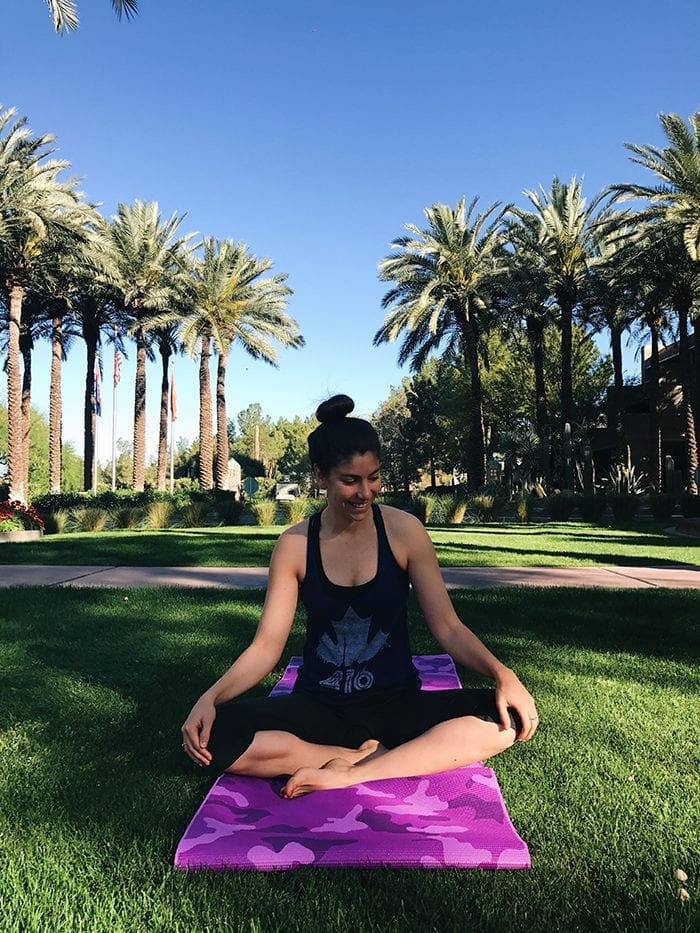 But it's also important to keep in mind that self-care looks so different on everyone. For some it's taking a bubble bath and for others it's getting a sweaty workout done. And sometimes, what you need today is completely different from what you'll need tomorrow.
I noticed this in just watching my own experience at the ME summit (it helps when you have a camera on yourself all day!). After sitting on a plane for a few hours, I knew I needed an intense gym workout when I landed in Phoenix. This isn't necessarily my go-to but I was feeling restless and knew I'd be on edge all day if I didn't sweat it out. Whereas the next day we started our morning with an easy, stretch and flow yoga class. I knew we had a long day ahead of us and it was important to me that I gather my bearings and gain a better awareness of my body as I flowed through the rest of the day.
I also saw it in my diet choices. I'm generally not a big meat eater, but for whatever reason I needed that beef tenderloin at dinner. The next day I literally had zero cravings for meat or seafood and opted for the veggie options instead.
You see, self-care isn't another item on your to-do list. It's the intention behind the things that already are. It's self-respect and understanding that our needs change daily and can differ drastically among us. It's the commitment we make to survive and feel as good as possible while doing it.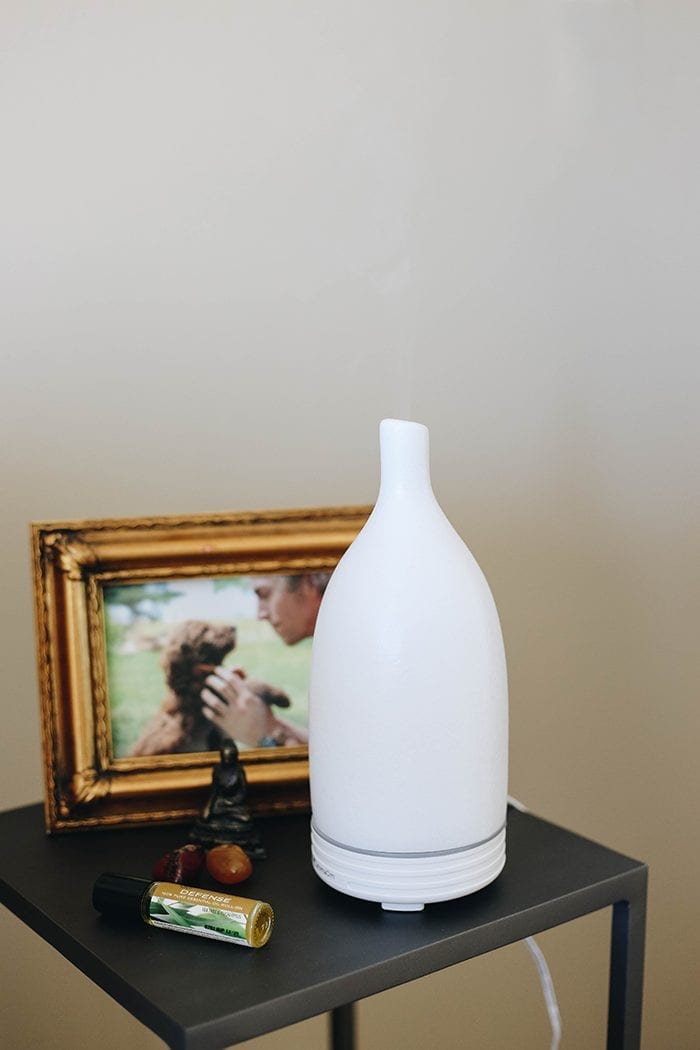 This is one of the many reasons I fell in love with ME. Their model is simple: join and you've already made the commitment. You get one service a month with your membership and discounts on all other services should you want to expand. It allows me to commit more intentionally to caring for my skin even as I do my daily skincare routine and face masks.
And this intention seeps into all other areas of my life. I find myself adding oils to my diffuser as I get work done, simply because it makes it more enjoyable. Or maybe it's in letting go of my workout guilt and taking Bodhi on a walk instead.
These moments of intention aren't always "instagrammable" and they certainly can't always be captured. Because life is tough and self-care isn't all bubble baths and unicorns. Sometimes it's lighting a candle, eating a piece of your favorite chocolate or going on a run because that's what keeps you sane.
But whatever it may be, I promise that it's worth it!
If you're curious to see more about my experience with Massage Envy this past week, come along as I show you the behind-the-scenes of my trip to their headquarters in Scottsdale, Arizona!
Disclaimer: This post is sponsored by Message Envy. I and truly honored to be included as one of their 2017 ambassadors and I'm so excited to continue exploring my self-care journey with you. All opinions expressed are 100% my own.
P.S. Find out the closest Massage Envy to you HERE
"It's not self-care. It's self-preservation"
JOIN THE THM NEWSLETTER
Join 20,000+ members of the THM Community to get access to exclusive recipes, healthy lifestyle tips and behind-the-scenes news from our team!