Start your morning with a mug of this matcha turmeric latte. The peppery kick and boost of caffeine will help you get through your day!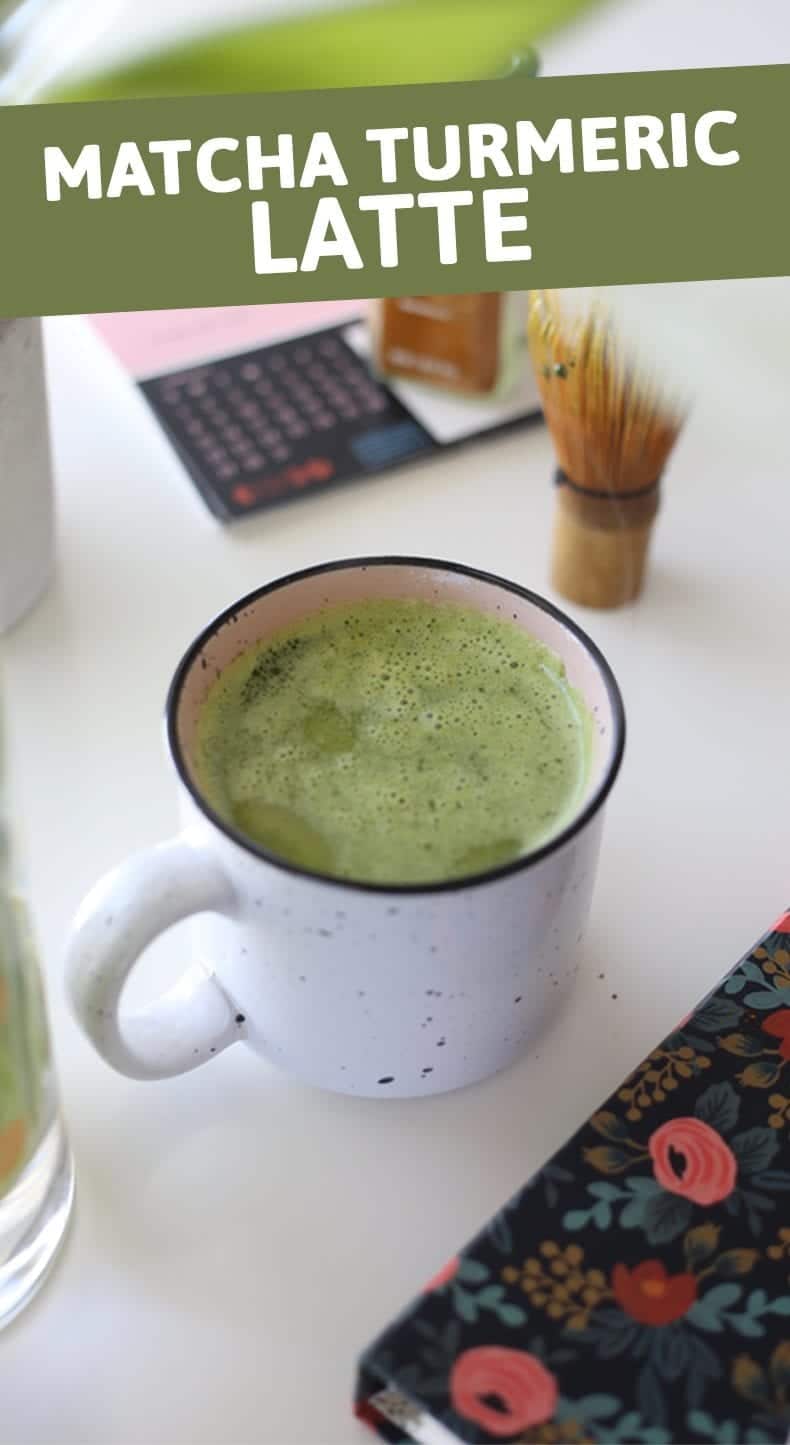 As I mentioned in this post, one of my goals was to incorporate more rest and relaxation into my life this year. I know it sounds odd to prioritize rest, but as someone who literally has to be doing something at all times, this is easier said then done.
I've noticed a pattern that as the day goes on, I stop prioritizing myself and start putting my never-ending to-do list of work farrrrr ahead of any self-care. This means that if I don't do it first thing in the morning, there's a decent chance it'll become the last thing I care about when the day is done.
Now, this is clearly something that needs work (I'm trying!), but in the meantime, I decided to carve out a little time first thing in the morning before I get my day started to prioritize ME, and simply exist without the worries of daily life.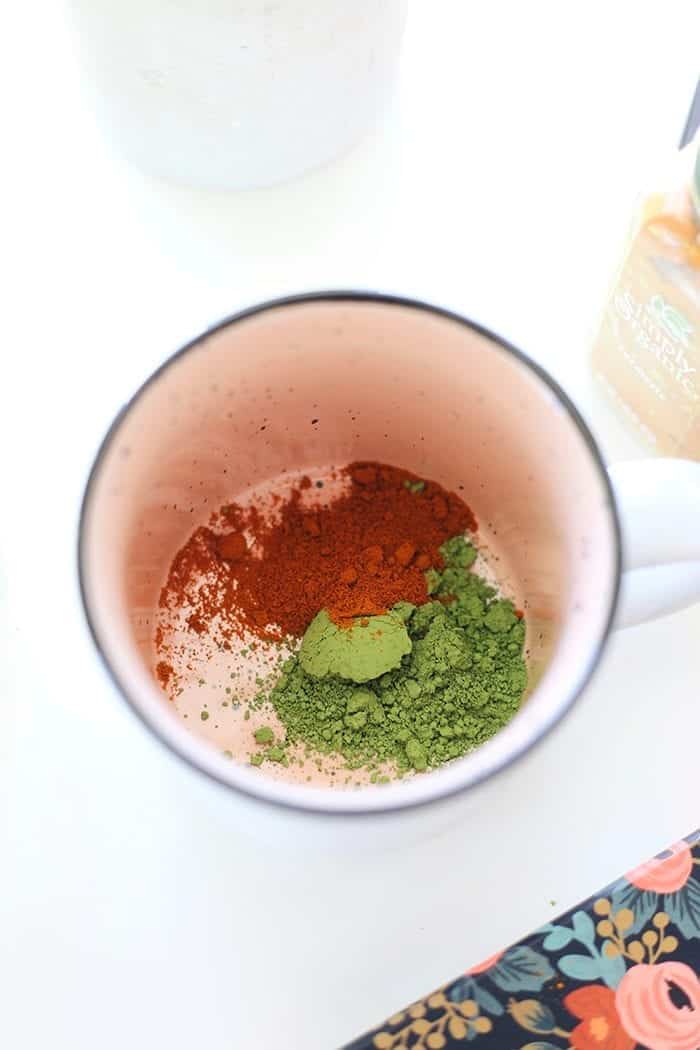 The last few months of the year were pretty stressful for me and as someone who baseline doesn't prioritize self-care, you could imagine how bad it got when a layer of stress is added to this. Of course, those who are most stressed out, probably need a slower pace more than anyone but at the time I wasn't prepared to listen to anybody.
My body eventually did what it always does and started giving me blaring signs that I needed to implement some change. One of the first things that it does is make my appetite go all wonky. I'll lose it completely and then it will reappear with a vengeance. Also, my food cravings change. In the last few months of 2016, I couldn't look at breakfast (seriously, I don't think I instagrammed a single breakfast from October-December!) and I stopped drinking coffee completely (me…the coffee addict!!!).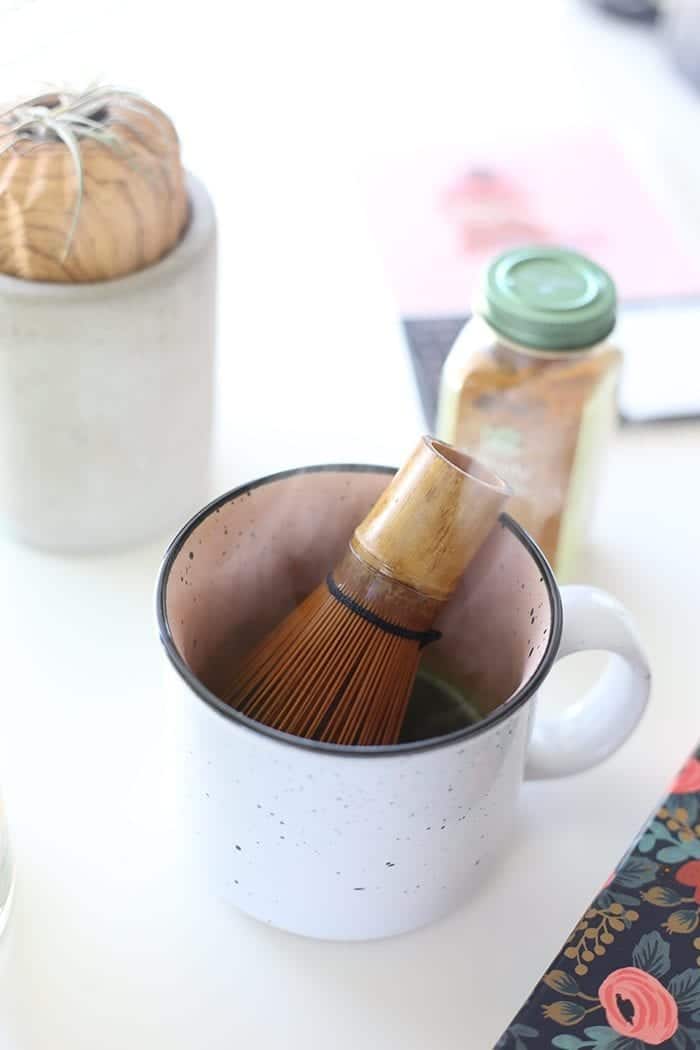 One good thing to come out of it was that I started to experiment more with other foods I typically overlook because I have my usuals. Suddenly, I was drinking matcha lattes in the morning and I wasn't hating it. I'm actually pretty into matcha lattes, but I generally end up going for coffee instead. This was a refreshing new twist in my stressful state. And when I think about it, I think my body was too hyped up on cortisol to handle the amount of caffeine coming from coffee. It needed something with a slower release like matcha.
And then there's the turmeric, which I started to incorporate more of to help with inflammation. My skin gets pretty bad when I'm stressed, so any type of anti-inflammatory is key. And of course I used my Simply Organic Ground Turmeric, which I quite literally travelled across the country with. See here...
I figured, why not get the best bang for my buck by combining matcha and turmeric? It's basically a green golden milk latte!
Things started to slow down as the year wound down, and with an eye-opening trip to Guatemala, I was able to get on top of my stress and really set some new practices to help me prevent seasons like this past one. My biggest tip? Wake up slow. Give yourself time to ease into your mornings. I've been waiting an hour before I even consider looking at my phone. I'm enjoying some morning meditation with a Matcha Turmeric Latte and slowly eating my breakfast before starting the day. Stay tuned for an updated Morning Routine Video! It feels good to be back 🙂
The Benefits of Turmeric and Matcha:
-Matcha: anti-oxidant rich with caffeine and l-theanine contributing to positive mood. It also contains EGCG (epigallocatechin gallate), which is believed to have cancer-fighting effects on the body.
-Turmeric: a powerful anti-inflammatory that can help with arthritis and recovery from ailments.
Let's learn how to make this Matcha Turmeric Latte
Print
Matcha Turmeric Latte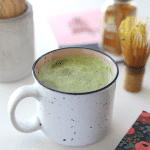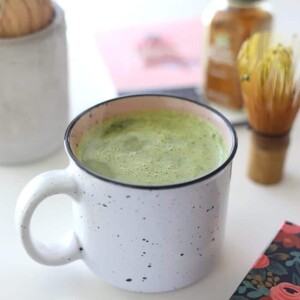 Prep Time:

5 minutes

Total Time:

5 minutes

Yield:

1

serving

1

x
Scale
Ingredients
1 1/2 tsp

matcha powder

1/4 tsp

Simply Organic turmeric
pinch of black pepper (helps to activate turmeric)

1/4 cup

hot water

1 1/2 cups

non-dairy milk (I use almond)

1 tsp

coconut oil

1

–

2

tsp sweetener (coconut sugar, maple syrup, honey)
Instructions
Add matcha, turmeric and black pepper to a large mug.
Top with hot water and whisk together.
Heat up milk until it begins to foam. Stir in coconut oil.
Add milk to mug and whisk in sweetener.
Drink immediately.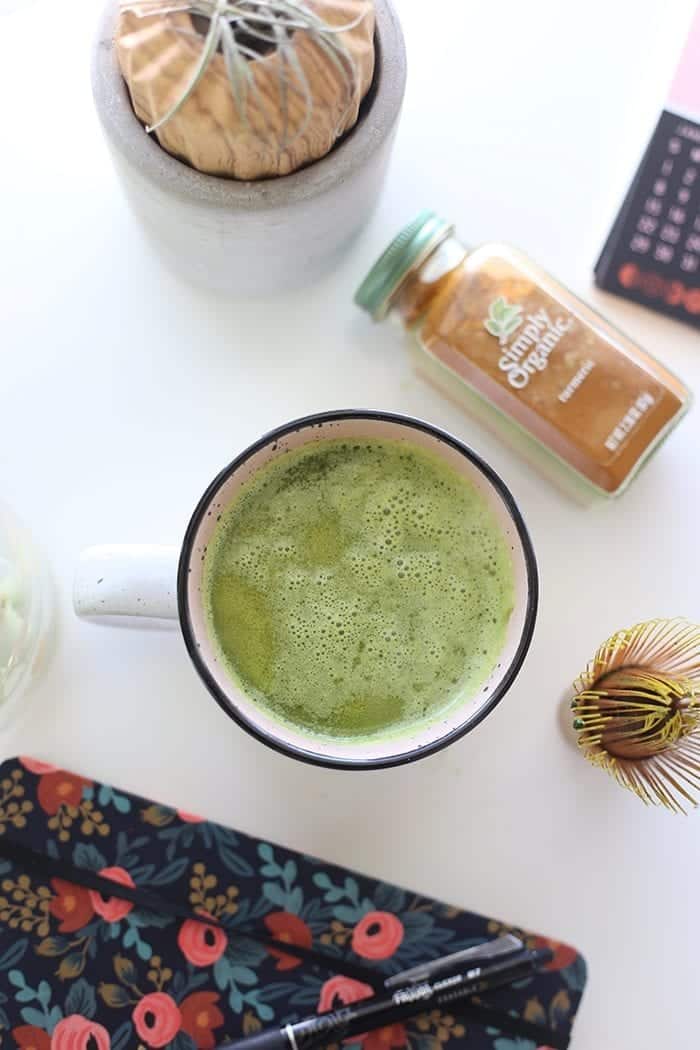 Disclaimer: This post is sponsored by Simply Organic. Simply Organic and I have worked together for years and they've been a wonderful sponsor for The Healthy Maven. Thank you for supporting the brands that help make THM a reality!
JOIN THE THM NEWSLETTER
Join 20,000+ members of the THM Community to get access to exclusive recipes, healthy lifestyle tips and behind-the-scenes news from our team!