Want to make the best iced coffee ever? Try this DIY Cold-Brew Iced Coffee! This easy step-by-step recipe tutorial helps you make your very own batch of cold-brew in just 12 hands-off hours.
I honestly believe that every single person should live in New York City at some point in their lives. I know this isn't necessarily feasible for most people but I can honestly say that I learned more about myself in the year and a half I spent living there than in the previous 10 years. Life there is fast-paced and it can oftentimes be a struggle to keep up. Not to mention the FOMO (fear of missing out) you experience when you're a poor research assistant who can just barely afford her absurd Manhattan rent.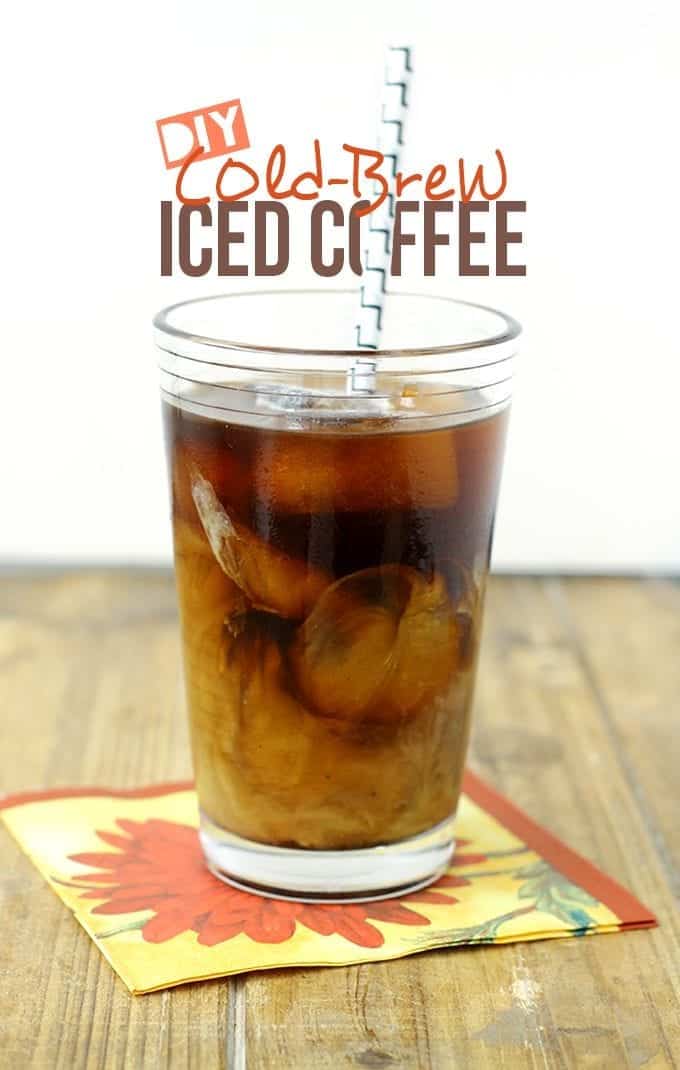 I learned how to move efficiently (I moved three times!!), how to not lose your marbles waiting in line for EVERYTHING and more importantly that I am capable of so much more than I think. If you can make it in NYC, you can make it anywhere. Granted I didn't last very long there, but it was more that I was exhausted and was craving a slightly slower pace than what living on 14th street can offer.
One of the most valuable skills I mastered was the art of budgeting. As a foodie, this definitely wasn't easy. I had to limit myself to eating out twice a week which meant cooking every other meal. I definitely attribute my decent kitchen abilities to this time. I'd also like to thank Trader Joe's for single-handedly supplying all of my groceries and allowing me to afford my rent. Though I might have other things to say about the outrageous line that wraps around the store and goes out the door!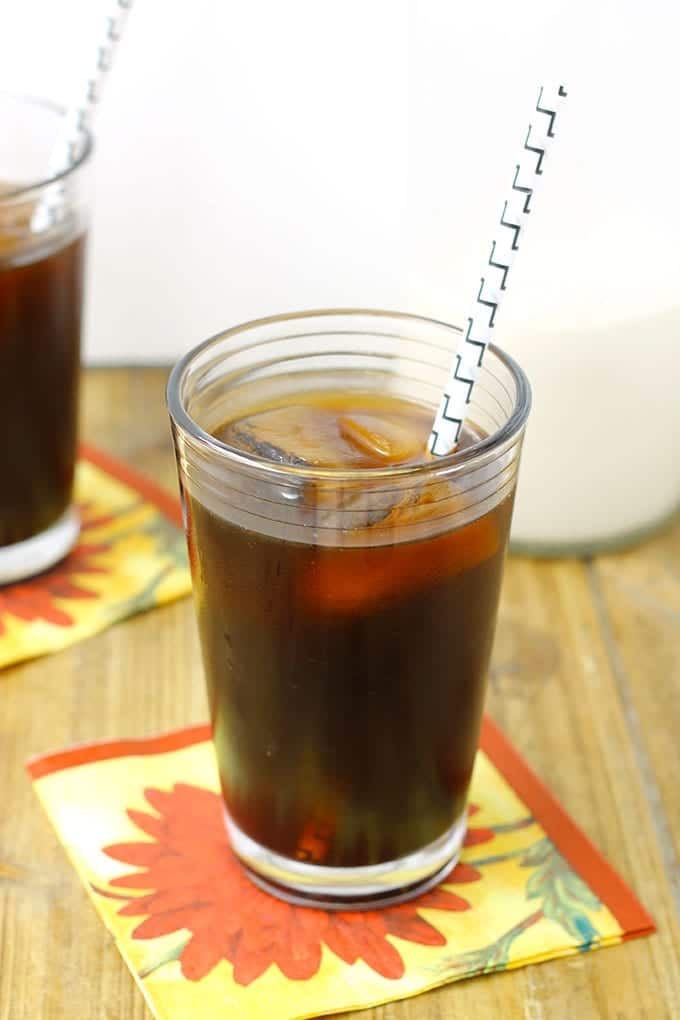 My first summer in NYC I spent an absurd amount of money on Iced Coffee. I drank it like water…please don't judge. By the time my second summer rolled around I knew I had to either quit the stuff or figure out how to make it on my own. As it turns out, it wasn't very hard to master. Some of my favourite memories from that summer are of C and I walking through Washington Square Park with our homemade Iced Coffees. I also totally miss our ridiculously Patriotic double-walled cups we bought for the 4th of July but then proceeded to use the rest of the summer.
I'm not kidding when I say that the amount of money we saved by making our own Iced Coffee allowed for a lot of summer adventures in and around the city. NYC taught me how to spend my money wisely, a lesson for which I am eternally grateful.
P.s. The iced coffee you buy in coffee shops isn't just hot coffee on ice. Good iced coffee has been cold-brewed and is never heated. The coffee diva in me cannot drink iced "hot" coffee.
Print
DIY Cold-Brew Iced Coffee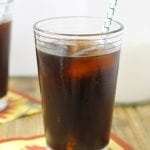 Prep Time:

2 minutes

Total Time:

12 hours

Yield:

5 cup

s

1

x
Scale
Ingredients
1 cup

good quality ground coffee beans

5 cup

s water
Ice cubes (I freeze leftover coffee in an ice cube tray)
optional: milk (I use homemade vanilla almond milk), sugar, spices
supplies: large jug or jar, cheesecloth or a nut-milk bag, wooden spoon
Instructions
In a large jar or jug combine coffee grounds and water.
Cover and let sit for at least 12 hours (or longer) in the refrigerator.
Remove from refrigerator and stir with a wooden spoon.
Strain coffee through two layers of cheese cloth over a large bowl or jug or use a nut-milk bag (that's what I use).
Add several ice cubes to a glass and pour 1 cup of iced coffee on top.
Add in milk, sugar or mixings of choice.
Store iced coffee in refrigerator for up to 2 weeks.
Have you ever made your own Iced Coffee? Are you good at budgeting?
JOIN THE THM NEWSLETTER
Join 8000+ members of the THM Community to get access to exclusive recipes, healthy lifestyle tips and behind-the-scenes news from our team!