In true Maven fashion I couldn't kick off my wedding series without a little listical wisdom to impart on all of you. For one, I love anything that involves making lists and I just can't help giving unsolicited advice. But in all seriousness, I've interacted with so many brides over the last year who not surprisingly felt a lot of the same emotions and sense of overwhelm as I did this past year. But with all the photos of blushing brides and perfect love stories, a lot of this gets swept under the rug. I vowed that I would not be one of those people. It's always been important for me to speak my truth, even if it isn't all shiny pennies and rainbow unicorns.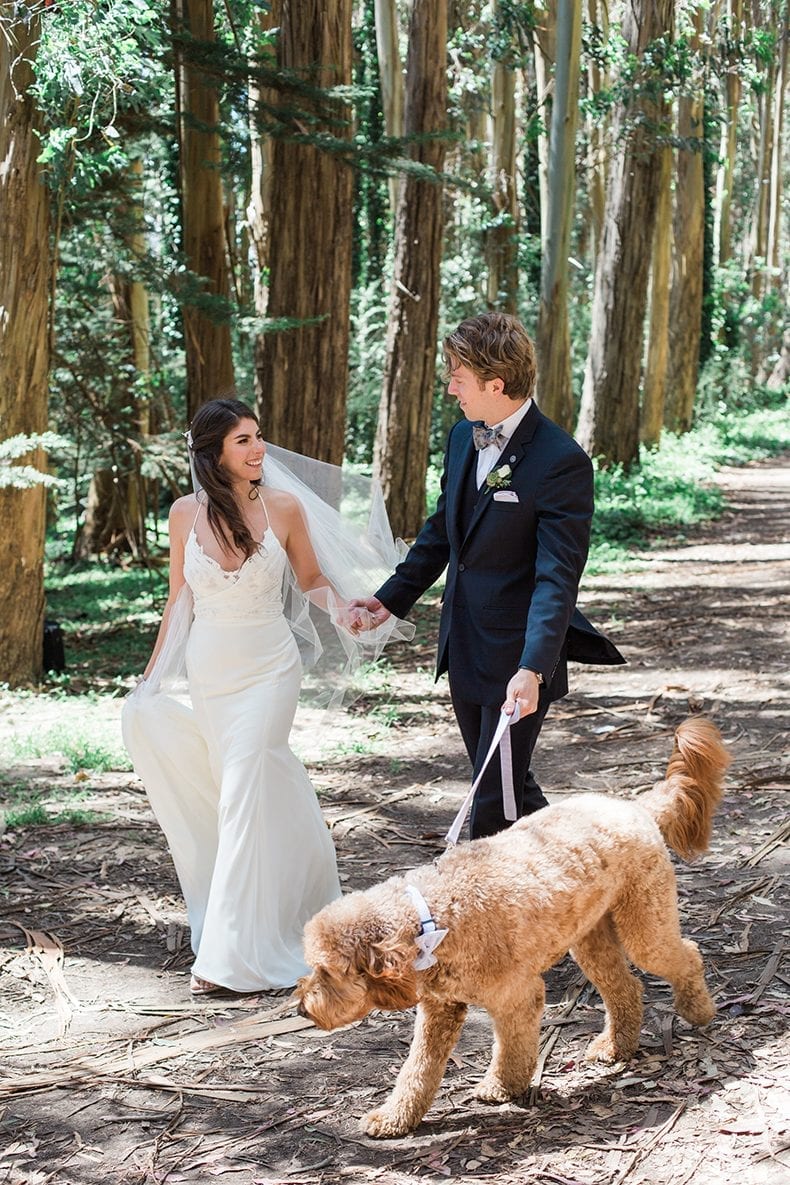 That being said, my goal is not to discourage you and make you feel bad for having a wedding. In fact it's quite the opposite. My hope is that I can make you feel a little less alone if you're currently planning one or intend to plan a wedding. This is basically advice I wish I had gotten right when we got engaged and started to plan our own wedding. Of course, hindsight is 20/20 but hopefully my tiny amount of wisdom can be helpful to you.
As always, this is my own personal experience. If what I have to share doesn't resonate or serve you, let it go! No point in holding onto a story that isn't meaningful. So with that, here's what no one tells you about planning a wedding:
1. It's hard
Like really really hard. If you're a party planner by trade or by nature, you might disagree but I am neither of those things. Though we plan events for THM, I have a team helping me and I'm not coordinating 100+ people who are travelling from all around the world. There are just so many details to take care of, so even if you don't care about details, you still have to make decisions. And because my mind is always going it felt like the decision-making never stopped.
2. Everything is more expensive than you think
I've honestly wondered if we'd referred to our wedding as a Bar Mitzvah if people would have charged us so much. Part of it is getting married in San Francisco and the other part is that the wedding industry has an unofficial tax on everything. The big things like venue, food, drink, music etc…definitely aren't cheap but the little things add up too. We actually stayed pretty close to our budget but I still can't help but wonder what we could have done with all of that money…
3. It's okay to do things your own way
I'm a pretty decisive person and I'm not afraid to do things my own way, but I also know that I'm an anomaly. So if you need permission from someone to tell you it's okay to wear that purple dress, or walk down the aisle to the game of thrones theme song, or not send out save-the-dates, then allow me to be that person. There is no ONE way to get married. Your wedding should be a reflection of your relationship, not anyone else's. I didn't do a bridal shower or a bachelorette. I didn't have a wedding party. Our dog walked down the aisle. We didn't hire a videographer. These are all unconventional but in the end felt so us and I have zero regrets about any of them.
4. People have an expectation for what a bride (or groom) should be
Let that go. I can't even tell you how many times people said to me "you must be SO excited". At first I'd just smile and say yes. Eventually I lost the patience and will-power to put on a happy face. I would instead respond with "it's actually really hard to plan right now but I'm sure when the day comes I'll be happy I did". It definitely takes people by surprise when you aren't the gushing bride but it felt so much better than pretending to be something I wasn't.
5. The wedding is for everyone else
People said this to me a lot but it actually didn't click for me until after the wedding. In the planning stages this idea felt more like a "woe is me" sentiment that actually contradicted the whole idea of your wedding being a reflection of you. I could not have been more wrong. Your wedding will be a reflection of you, but the idea is to bring all your friends and family together and give them a reason to celebrate. So the nitty-gritty details, those can be all you, but the idea of a wedding, that's for everyone else. Now that it's done I can honestly say that this feels like more of an honor than a burden. In a world that can be harsh and scary at times, a reason to celebrate is a beautiful thing.
6. Not everyone will love your wedding
If your goal is to make sure everyone loves your wedding than you are in for a rough ride. Putting together an event that makes you and your partner happy that also makes every single one of your guests happy will NEVER happen. Let that sh*t go.
7. Not everyone will remember or care about your wedding
I hate to break this to you, but your wedding is not at the center of everyone else's universe. It may be the center of yours (it certainly was for me), but you have to remember that all your guests likely didn't join you in planning your wedding for the last several months or even years. They're usually happy to attend and unless something really dramatic happens, probably won't remember a whole lot of it either. If anything, this should help you remember my point above – even if they don't love your wedding, they probably won't remember it anyway.
8. Everyone will have advice for you
Like everyone. Most of it I appreciated and most of it was helpful. Some of it wasn't. Like this post, if something resonates hold onto it, if it doesn't, let it go. People kept telling me to "not worry about the details on your wedding day" and while I appreciated this, I knew the details were going to be the last thing on my mind that day (for the record, they weren't). One of my friends told me to try not to separate from my husband during the reception. This piece of advice totally resonated with me and I'm so happy we look back on that night knowing we spent it together. Advice is great…until it isn't. Take it all in with a grain of salt.
9. It may not be right for you to have a wedding
Yup, you read that correctly. It's OKAY to not have a wedding. It's not for everyone and it also may not be for right now. There are so many ways to get married. Or never get married! Don't do anything you think you should do or do something out of regret. It will make the whole experience so much harder.
10. You will feel so relieved when it's done
I'm told this is normal but the deep sense of relief I had when we left San Francisco for our honeymoon is a peace I don't ever think I could fully explain. We loved our wedding and are truly grateful for everyone who attended but I'm also so so happy it's done. Pretty much everyone I've talked to who has gone through the wedding planning process agrees with this sentiment. It's amazing while it's happening and amazing when it's done.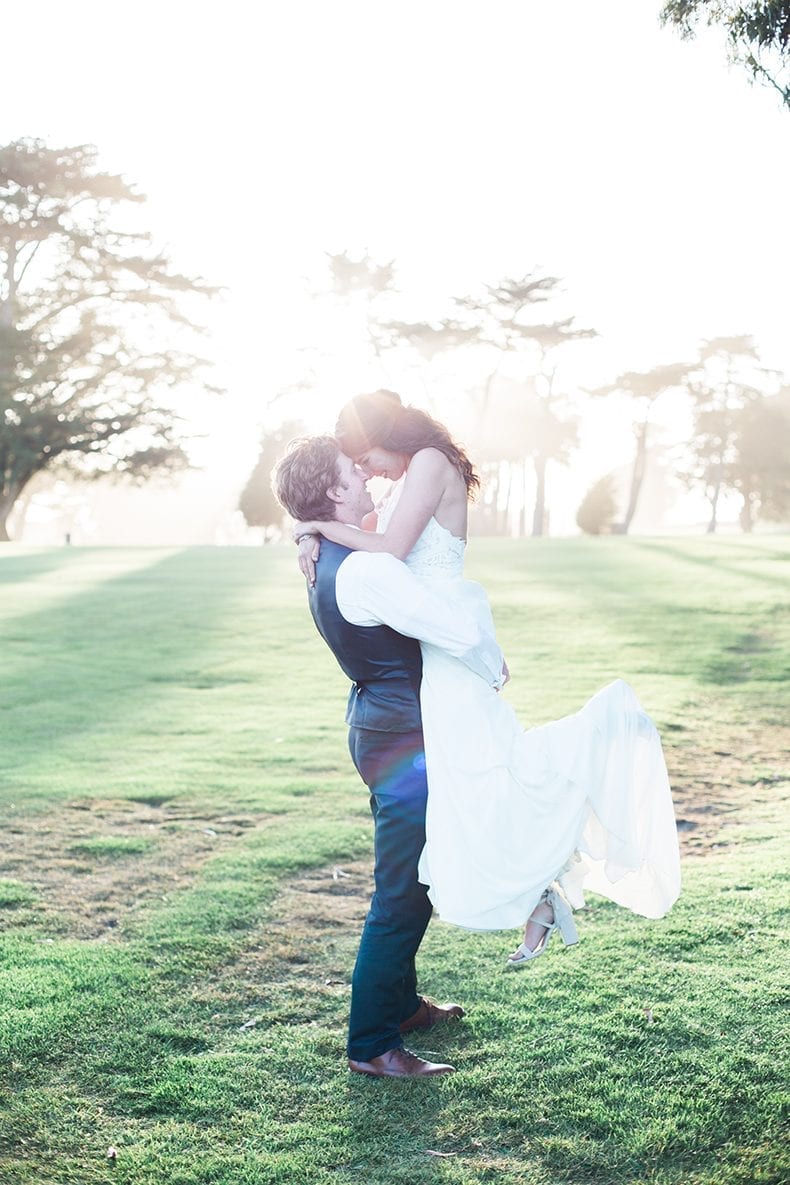 Now that it's done I can say with certainty that it was worth it! Yes, it was all of the above but it was also an incredible and growth-inducing experience. I look back on the weekend not as THE best weekend of my life but certainly one of the highlights of my life. It was incredible to have all our favorite people in one room celebrating with us. It was also amazing to give our friends and family a reason to celebrate.
There were many moments when I couldn't see the light at the end of the tunnel so if you're there, know it will happen and whatever unfolds will make for one hell of a memory. Focus on the love, the people and the imperfectly perfect moments that you'll never forget!
Stay tuned for next week's post where I'll begin recapping our wedding weekend!
All photos courtesy of Sierra Ashleigh Photography
Did you plan a wedding? Anything you would add?
DON'T WANT TO MISS A LIFE UPDATE? Join the THM Community!
Join 10,000+ members of the THM Community to stay up to date on the latest life happenings and behind-the-scenes of The Healthy Maven!