This post has been a long time coming and to be honest, it feels like a relief to be writing it. If you know me, then you know how I operate: work-hard, play-hard. I work crazy long days for weeks on end and then I detach completely. It's a strategy, which I found to be effective for me in the past, but slowly it is beginning to catch up with me.
Since the blog is not just my passion, but my job it is no exception that I've adopted this mentality in how I operate it as a business. So far it's worked. And while I am so incredibly grateful for the following THM has achieved, in the process I have lost a lot of the core values that this blog is supposed to be about.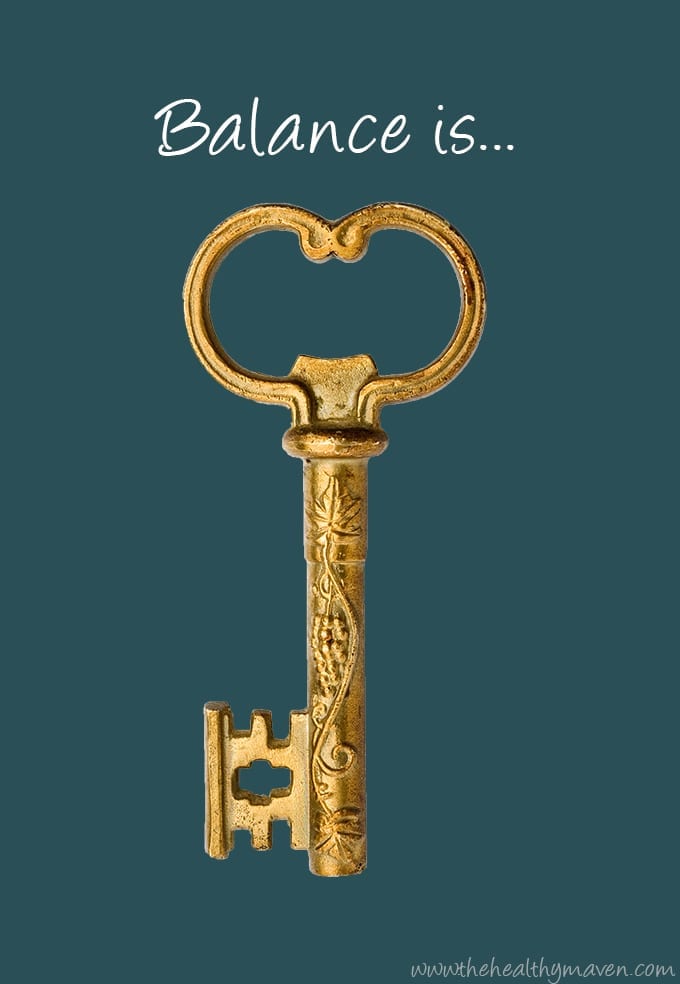 Balance is key. I've said it from the start. Move your body, eat your veggies, drink your wine and binge-watch your favourite Netflix show. Some days more veggies than wine, and others more Netflix than activity. It all evens out in the end.
But when those veggies and sweat sessions get pushed aside to make room for more work and then suddenly you find yourself eating popcorn and wine for dinner in your PJs from the night before, it's pretty clear your balance is off kilter.
This has been me for the past couple of months. I have been working my butt-off, as is to be expected when you are self-employed, but not at the expense of your health. And especially not when you write a blog called The Healthy Maven.
As terrifying for me as this is admit, some changes are necessary. Partially because it's time that THM and I slow-down our relationship and find a better sense of balance. But also because I have a few other projects in the works that are going to force me to divide and manage my time better.
I don't want to keep pushing off workouts and skimping on the healthy food because there "isn't enough time". I don't want to say no to an evening walk with C because "I'm too busy working". I want to work hard to enjoy my life, but not have my life be my job.
So what does this mean? I will be cutting back to 3 or maybeeee 4 (should time allow it) posts a week. I used to post 6 days a week and over the last few months have dropped down to 5 but even this isn't sustainable.
As to be expected, the focus of these posts will be my always favourite topic, food. Occasionally I'll be popping in for an update on life, Maven's Cravins, travel and some blogging-related posts. So pretty much the same as always, just less frequently.
While I am saddened that I'm going to have to be choosier when picking which recipe to make from my never-ending idea list, I also am excited to have a bit more free time to focus on some of the other things and people I love. Plus, I think once I reveal the other projects I am working on you will be happy about this change too.
My tentative posting schedule is looking like it will be Sunday, Tuesday, Friday with either Monday or Wednesday open should I have time to post. Otherwise STF it is (good thing there's no day of the week with a "U"). I highly doubt you're sitting at home trying to console yourself, but I felt the need to share with you why I might not be frequenting this place as often as usual.
Should you need some counselling, you can always stalk me on my various social channels. I can't promise to be all that entertaining but I'll do my best!
I just realized how fitting it is to be posting this on the start of Rosh Hashanah, the Jewish New Year. Lately, it's been feeling like a chapter is coming to a close with a new one about to begin. I am excited/terrified/happy about what this next one has to offer and you better bet I'll be filling you in when I have the time!
In the meantime, I'll be embracing the change.
Have you ever recognized that you need to take a step back from something you love?
JOIN THE THM NEWSLETTER
Join 20,000+ members of the THM Community to get access to exclusive recipes, healthy lifestyle tips and behind-the-scenes news from our team!