Hello friends! Since I'm off mini-mooning with my husband (omg!!!), I thought I would let my right-hand women take over the blog for the week. Who are these women? Great question! I thought today would be a perfect opportunity to hand over the reigns to Tanya and Georgia – the two incredible ladies behind-the-scenes who make sure THM runs smoothly.
THM has not been a one-woman show for a while. You've met the various women who have helped me over the years and I've been so grateful for all their contributions. There is NO WAY I could do everything I do without their help. For almost a year now, I've had Georgia and Tanya (my G&T superhumans) working with me to make sure THM runs smoothly and truthfully, give me a bit more work-life balance back. These two women are truly my organizers, assistants, masterminders and truly the most valuable piece of my business. I would be nowhere without them.
So with that, I'll let them take over and share a bit more about who they are and what they do for THM. Expect to see more of them over the coming weeks as I relax with my husband (…still so weird!).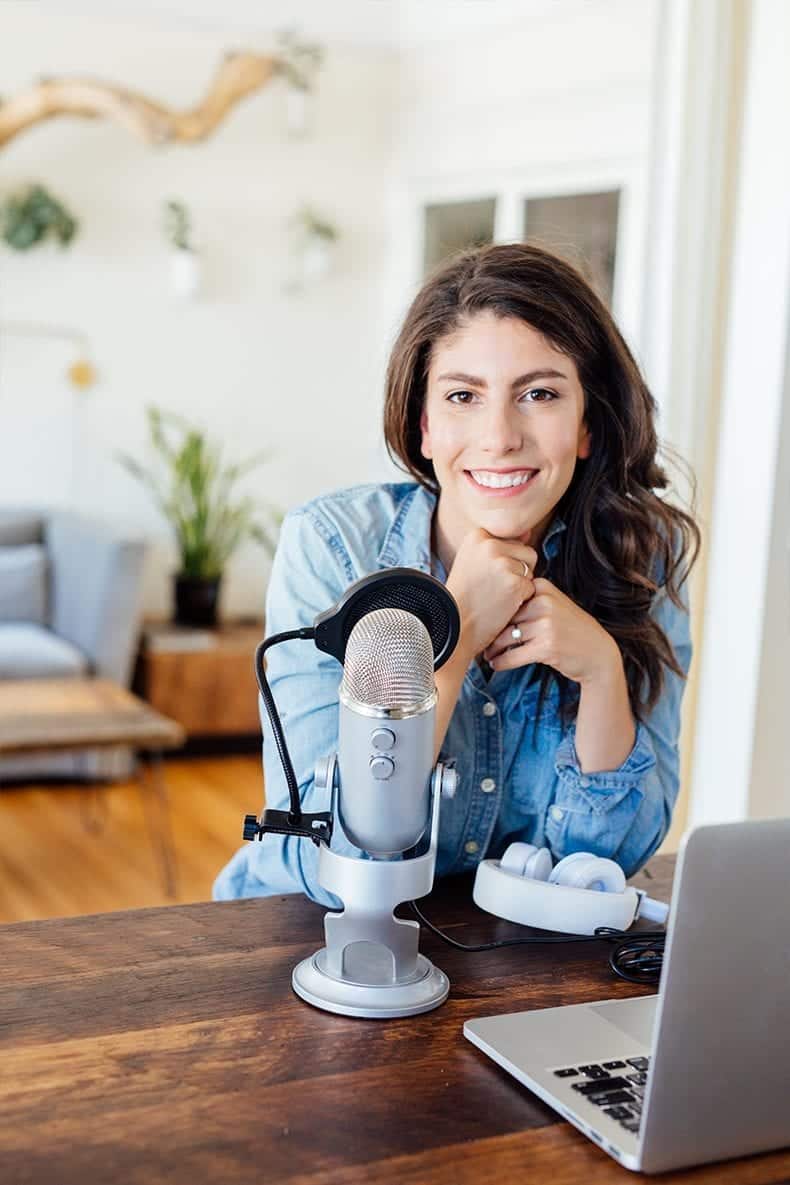 Hey THM Tribe! While Davida is off mini-mooning, we thought we would take over the blog to officially introduce ourselves! We're the behind-the-scenes gals, Davida's right-hand women, Georgia and Tanya.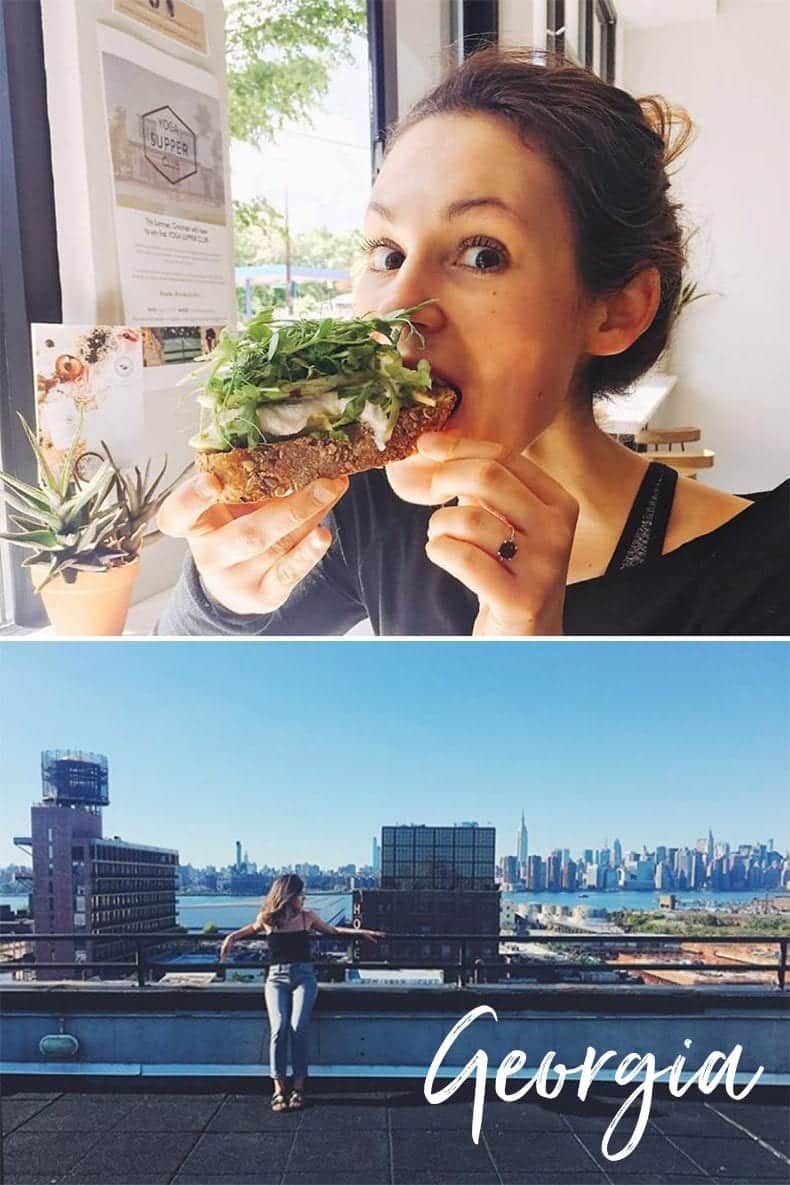 How did you meet Davida?
This is kind of a funny story! After following Davida and The Healthy Maven for some time, I decided to slide into her DM's one day when I was thinking about potentially starting my own business and was eager to soak up her amazing entrepreneurial advice. Being the sweetheart that she is, Davida set up a Skype call with me to lend her guidance and wisdom. Not too long after our initial "meeting," Davida offered me the opportunity to join her team – an offer I said "YES" to in a heartbeat!
What's your role at THM?
I'm THM's podcast manager, which involves everything from researching and pitching incredible people to come on the show, scheduling guests, and completing the episode show notes each week. I also manage Davida's Facebook and Pinterest accounts.
What's your professional background?
When not working at THM, I work full-time as the Community Manager for a NYC-based personalized nutrition start-up. I'm also a Registered Dietitian, having completed my dietetic internship in Portland, Oregon where I worked as an outpatient oncology dietitian prior to moving to New York.
Where do you live?
I live in the Big Apple! Well, Williamsburg, Brooklyn specifically – a neighborhood I love with all my heart and one I encourage you all to visit 🙂
What's your favorite thing about your city/state?
Oh my goodness, where do I even begin….I love how New York City forces you to be really be out in the world and interact with individuals from all walks of life. Whether it's on the subway, in the city streets, or at a concert (one of my favorite activities to do in the city), I'm constantly meeting new people, growing my network of inspiring, vibrant friends, and forcing myself out of my comfort zone in the best way possible.
What's your morning routine?
So I am quiiiite the early bird…as in like a 5:00 am wake-up call most mornings. I find the mornings to be so peaceful, as well as being a great time to catch up on emails, projects, etc. before the rest of the world wakes up. As soon as my eyes open, I immediately make coffee which gives me some much-needed life in the morning. I'll then quickly wash my face before hitting the gym if I want to work out that morning. Otherwise I make myself some breakfast which is usually peanut butter and banana toast or overnight oats. While eating breakfast I usually read through some of my favorite online publications or listen to a podcast (including That's So Maven of course ;)). And then it's time to get dressed and slap on some mascara, and I'm out the door and headed to the subway for my morning commute!
Favorite food?
Brussels sprouts. Hands down. I know, that might sound weird, but when roasted to perfection with sea salt and a little Balsamic…mmm I'm in HEAVEN. BUT I also have a soft spot for salted caramel anything – cookies, ice cream, you name it! Oh and nut butter! Peanut, cashew, almond, pecan – I do not discriminate haha
What's your favorite way to move?
Recently I've been getting into strength training and weightlifting and I am obsessed! The weight room had always been so intimidating to me, but after working with a trainer to learn some key exercise and techniques, I feel super empowered and love feeling myself getting stronger every week.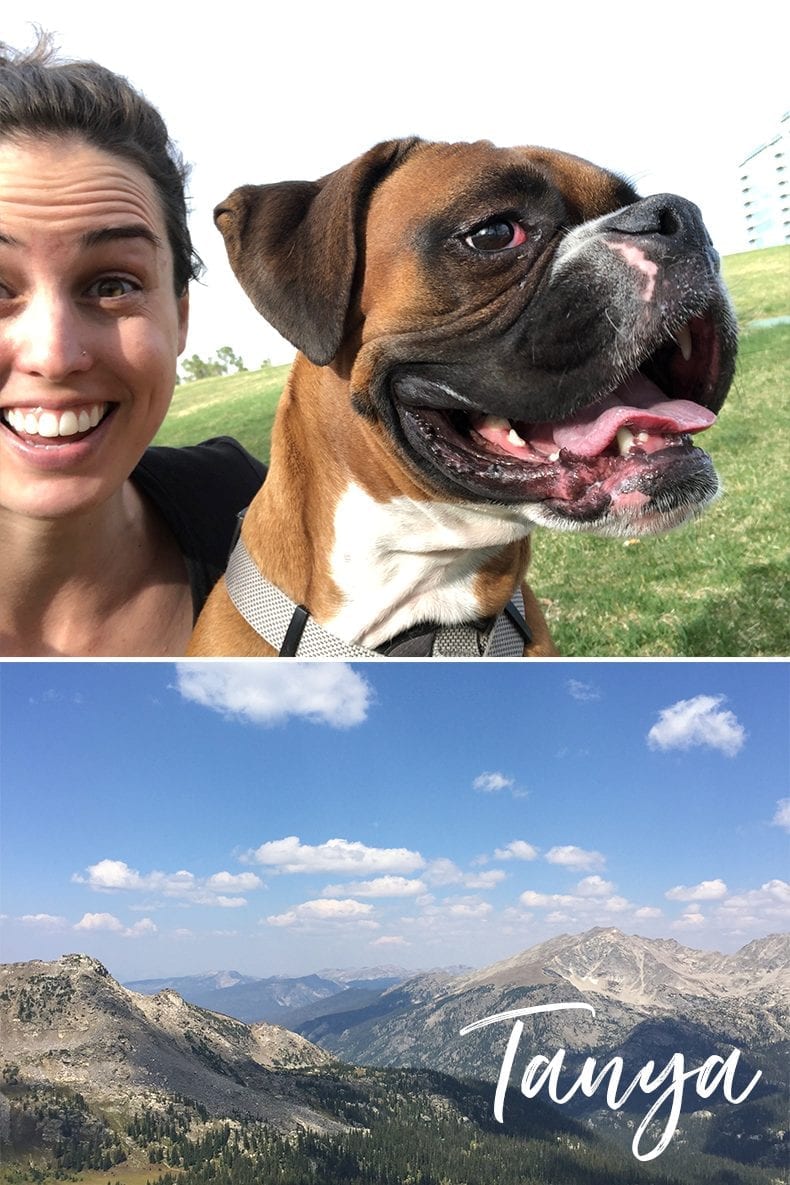 How did you meet Davida?
I can't remember when I first heard of The Healthy Maven but I'm assuming it was from Fit Foodie Finds way back when. I got connected with Davida because I blindly emailed her! I decided to start freelancing and was reaching out to a couple bloggers that I connected with. I've always loved Davida's voice and the space she holds in the wellness world. Davida responded, I peed my pants, and the rest is history. Only half kidding, it was a serendipitous connection though! I actually haven't met Davida in person yet but I'm convinced we're soul sisters and have the same brain.
What's your role at THM?
My official title is Operations Manager! I love being behind the scenes and supporting Davida in any way she needs. I manage partnerships for The Healthy Maven, help with content brainstorms and creation, create newsletters, v basic graphic design, and am helping her plan some exciting things for later this year and next! Hint: it starts with a re and ends with a treat 😉
What's your professional background?
I graduated with a degree with nutrition and dietetics and spent a lot of years navigating what to do with that degree. I worked for a corporate wellness company, a start up nutrition company, and am now freelancing and love it!
Where do you live?
I moved from Minnesota to Denver, Colorado two years ago.
What's your favorite thing about your city/state?
E.v.e.r.y.t.h.i.n.g. But seriously, I'm obsessed! I have the best community of friends here, I love love love the mountains, the climate, the city vibes, the food scene…there really isn't much not to love.
If I had to pick one favorite (and the reason it will be hard for me to ever move back to Minnesota) it's how much there is to do here year round. We hike almost every weekend in the summer and we're in the mountains skiing and snowboarding almost every weekend in the winter. The mountains have a stronghold on me. Sorry mom.
What's your morning routine?
I'm really trying to start my morning slow. I'm the girl that has been known to roll over and check my email and social media first thing in the morning (palm > face). My current routine is to lay in bed and do a tapping meditation (I'm diving into this more on ___!), wash my face, make a pour over coffee, snuggle my dog, and then I start working!
Favorite food?
Bacon. Yes, I'm dead serious. I love bacon. My mom was Pork Queen of small town and I like to joke that I've inherited the title.
What's your favorite way to move?
I go in phases! My constant favorite way to move is to walk or hike but I go in phases of liking certain gyms or workouts. My favorite kind of yoga is yin. My favorite kind of weight lifting is slow and heavy. No fast, flailing workouts for this gal!
* * * * *
Davida again! Taking this moment to be extra sappy and say THANK YOU to Georgia and Tanya for all the hard work they do. Never in a million years did I think I'd have the opportunity to help support other women in their careers but it's become one of the best parts of my job. I love watching you blossom within THM and am deeply grateful for everything you've been able to add to it. You're the best <3
What questions do you have for Georgia and Tanya? They're here answering them for you!
DON'T WANT TO MISS A LIFE UPDATE? Join the THM Community!
Join 10,000+ members of the THM Community to stay up to date on the latest life happenings and behind-the-scenes of The Healthy Maven!