In case you haven't heard, I had shingles. Yeah, super fun. Shingles is brought on by stress, a topic which I am deeply passionate about. Yes, even the girl who wrote a whole ebook about stress still struggles with keeping her stress levels down. None of us are perfect!
Getting shingles was actually a really enlightening time and felt good to truly rest. I was approximately day 2 into shingleland when Tanya, my amazing operations manager reminded me that I should maybe take my own advice when it came to shingles recovery. Boy was she right. I knew I needed to spend the next couple of weeks recovering but that it was time to really take my stress reduction seriously and instil new habits so it never gets this bad again. That's when Tanya and I had the idea of creating a stress relief guide for you, the THM tribe. Which I'm not so secretly also taking as an opportunity to reset old habits and create new ones.
10 Days to Stress Relief!
Stress is unfortunately a part of everyday life. You can probably name three stressors that are prevalent in your life right now. I wish I could gift you all 90 minute massages but for now,  I'm sharing 10 ways to bust your stress and create some healthy rituals in your life.
All you have to do is drop your email here and I'll send you the guide! You will be able to instantly download the workbook to work through over the next 10 days. There are journaling and reflecting exercises for each day! The best news? It's 100% free! Zero dollars. Each daily activity requires 5-10 minutes per day and while I'd love for you to participate each day, you can absolutely treat this as a "choose your own adventure" experience. If something does work for you, skip it. Just try to go into it with an open mind.
Here's a sneak peek of what you'll get…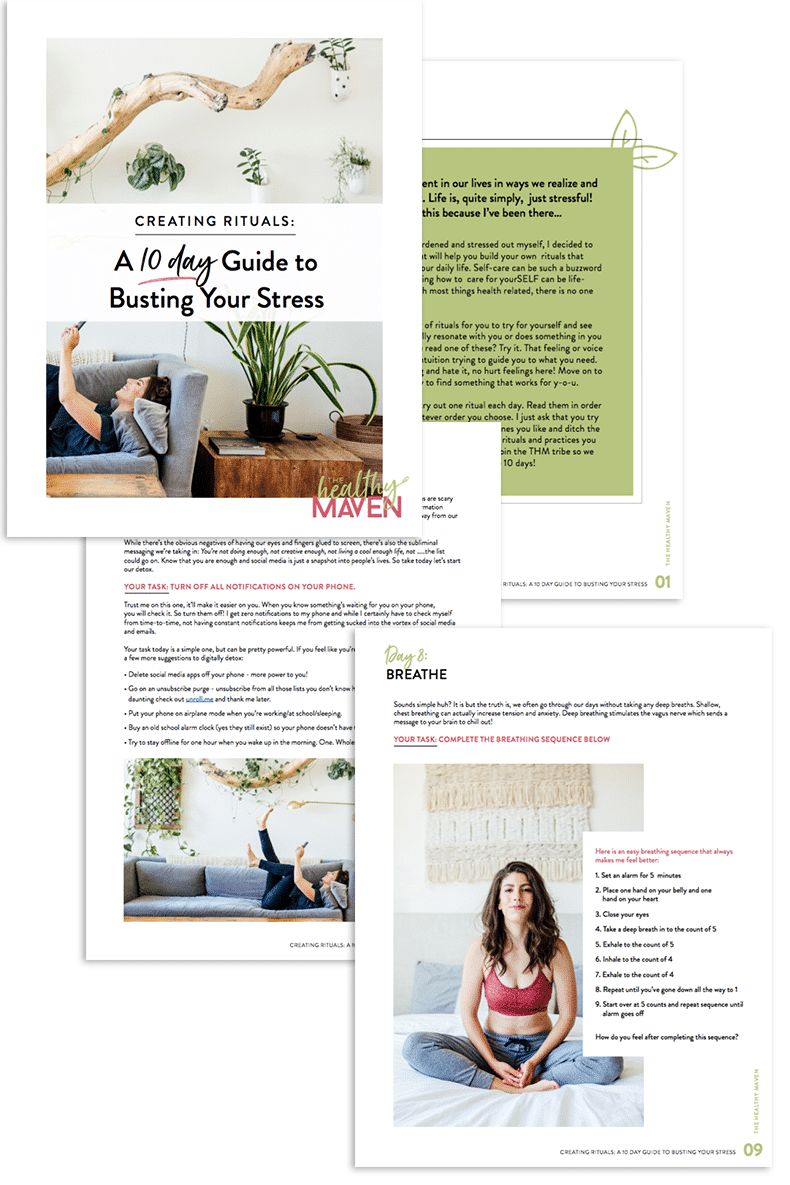 Why should you trust us? Well for one, I've unfortunately had to come face-to-face with my negative stress habits for most of my life. I'm also a yoga and meditation teacher and have spent years cultivating practices to help reduce my stress. Hopefully some of these tools can help provide some stress relief too.
I would love for you to join the THM Tribe as I'll be over there providing support and encouragement as well.
Happy de-stressing!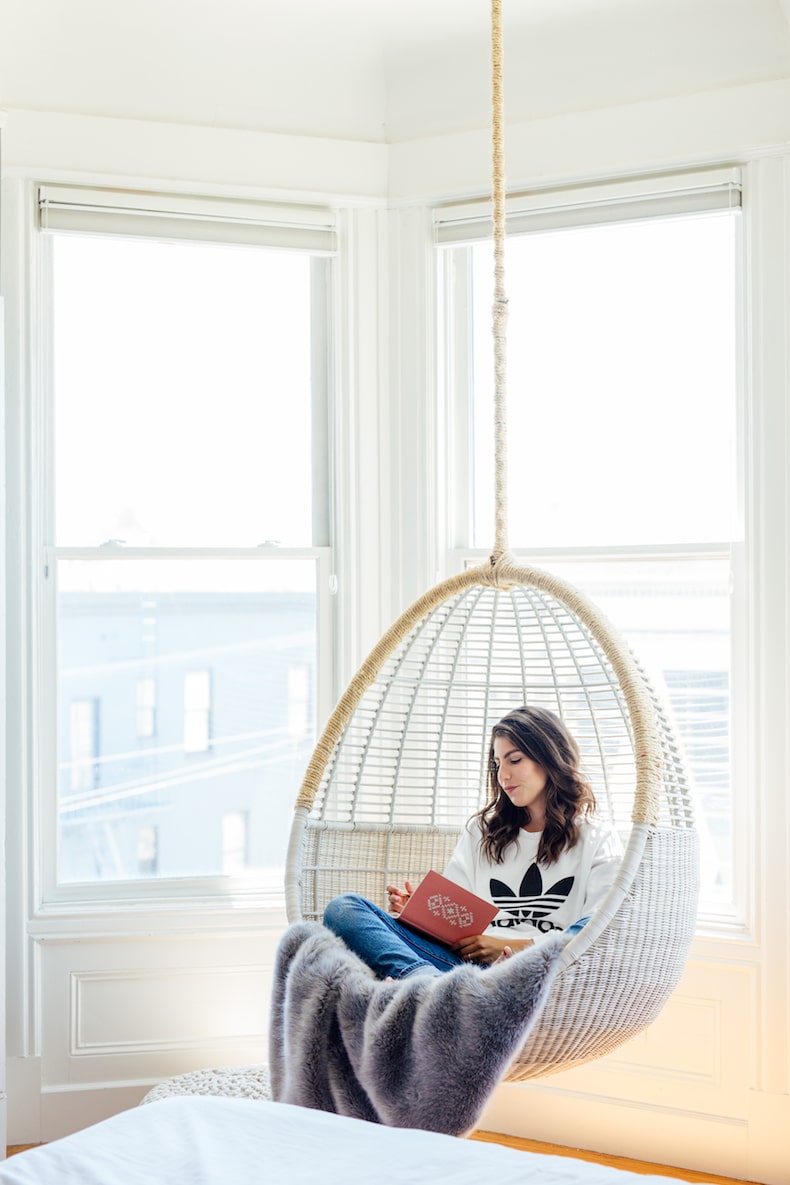 Creating Rituals: A 10-Day Guide To Busting Your Stress
Subscribe to get my guide straight to your inbox and say ADIOS to your stress!